Alan Lomax was one of the world's foremost historians of American folk music in the 20th century. Son of folklorist John Lomax, he spent his life collecting field recordings, researching folklore in various cultures, producing concerts and events, and promoting the idea of cultural equity within the folklore community. In 2004, all of Lomax's archives were acquired by the Library of Congress. The massive archives include 6,400 sound recordings, 5,500 still images, and 6,000 moving images, as well as 25,000 pages from Lomax's office files. His work spans multiple continents and decades, and is one of the most comprehensive resources for folk culture available.
With that level of research available to the public, many historians and hobbyists have put together their own Lomax-centric projects, including Joshua Clegg Caffery's John and Alan Lomax in Louisiana, 1934 — an in-depth journey into the father/son duo's studies of lower Louisiana housed at Lomax1934.com.
There are also the Library of Congress Alan Lomax Collection, which is available online for free; the Alan Lomax YouTube archives; and the Association for Cultural Equity's archives of Lomax's sound recordings to dig into. Not sure where to start? We've picked out some highlights to help you get started on your journey through the archives.
Lead Belly Memorial Concert Poster, 1950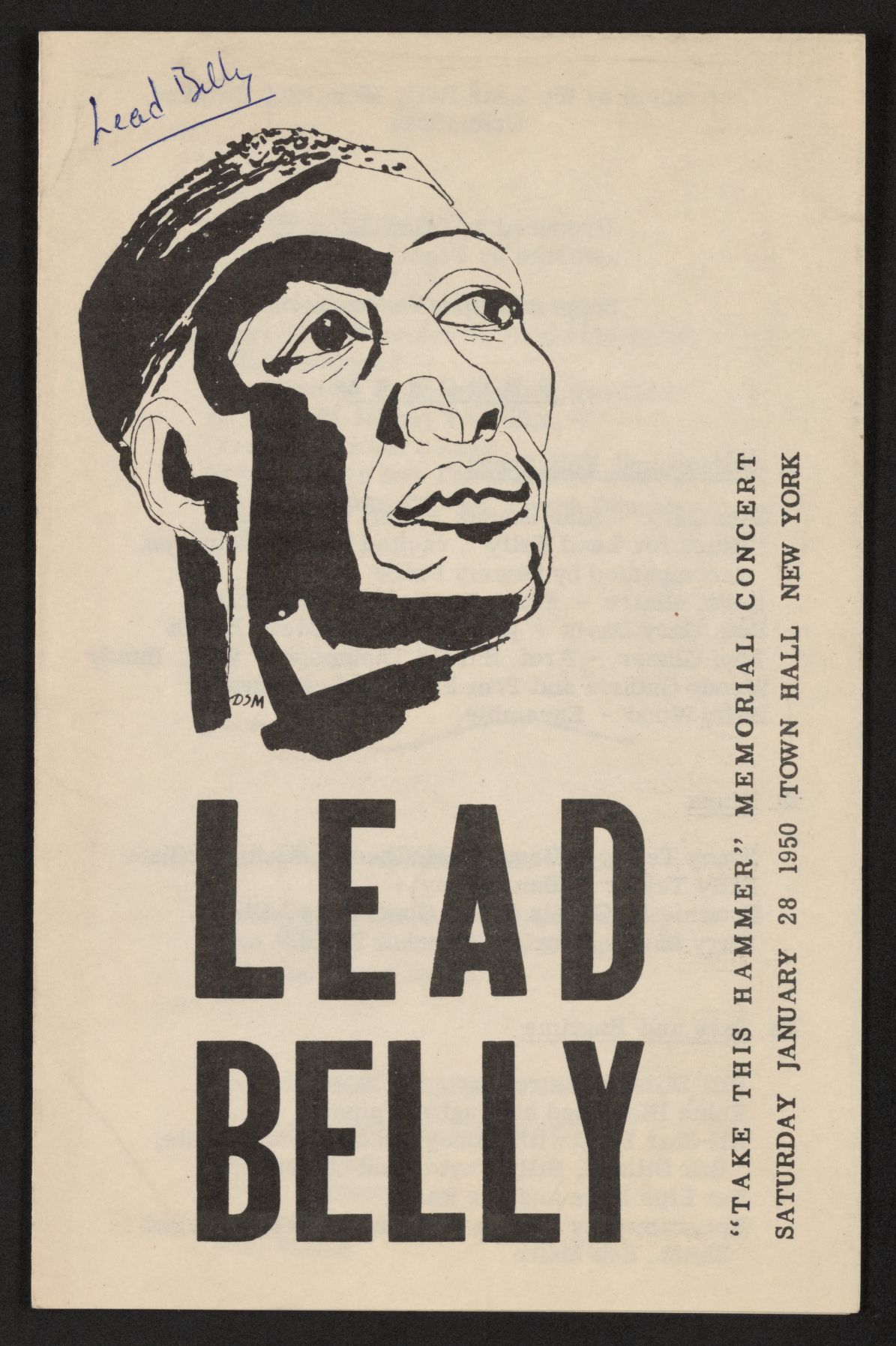 Sheet Music from the Carribean Folk Song Project, 1965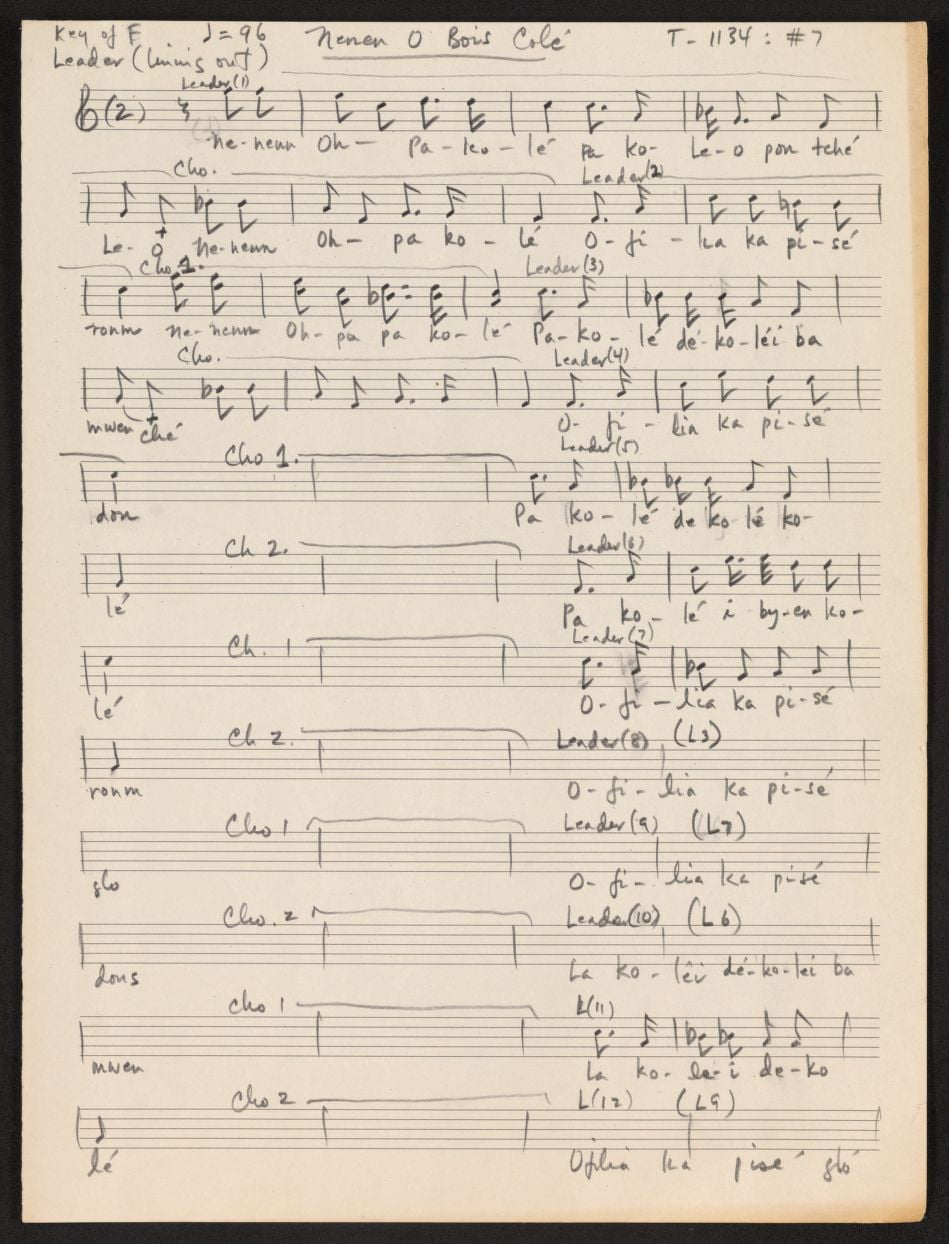 Performers in Louisiana, 1934, via Lomax1934.com
Transcript, Woody Guthrie CBS Performance, 1940-41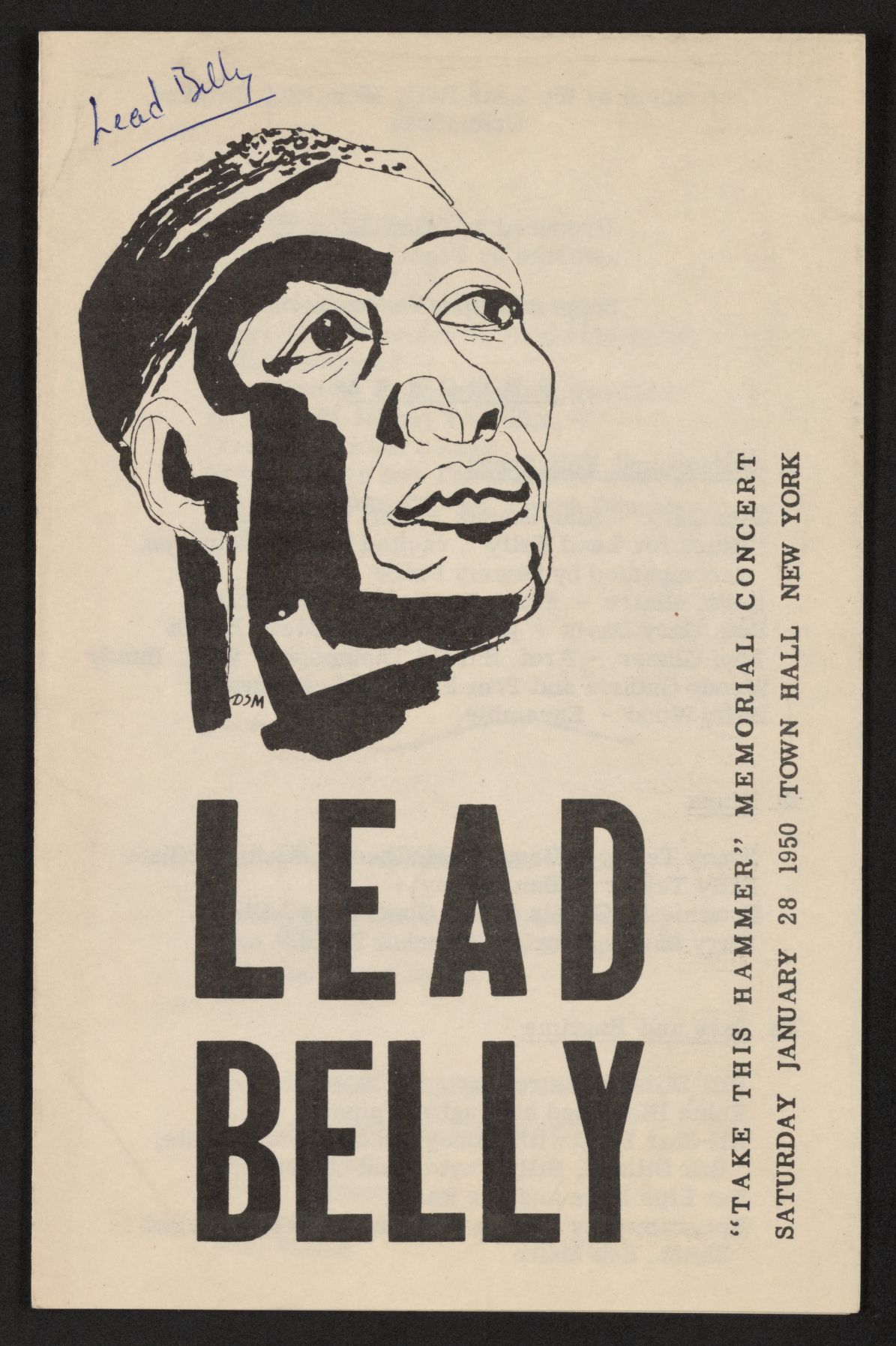 Belton Sutherland, Blues #1
1982 Holly Springs Sacred Harp Convention
---
Photos coutesy of The U.S. Library of Congress