Welcome to "A Minute In …" — a BGS feature that turns our favorite artists into hometown reporters. In our latest column, the Handsome Family's Rennie Sparks takes us on a tour of the weirder sights around her hometown of Albuquerque, New Mexico.
"Albuquerque, New Mexico, has been our home for almost 20 years," Sparks says. "We always have a breathtaking sunset and endless blue skies. We also have a lot of abandoned strip malls and mysterious signage. We call it Western Gothic."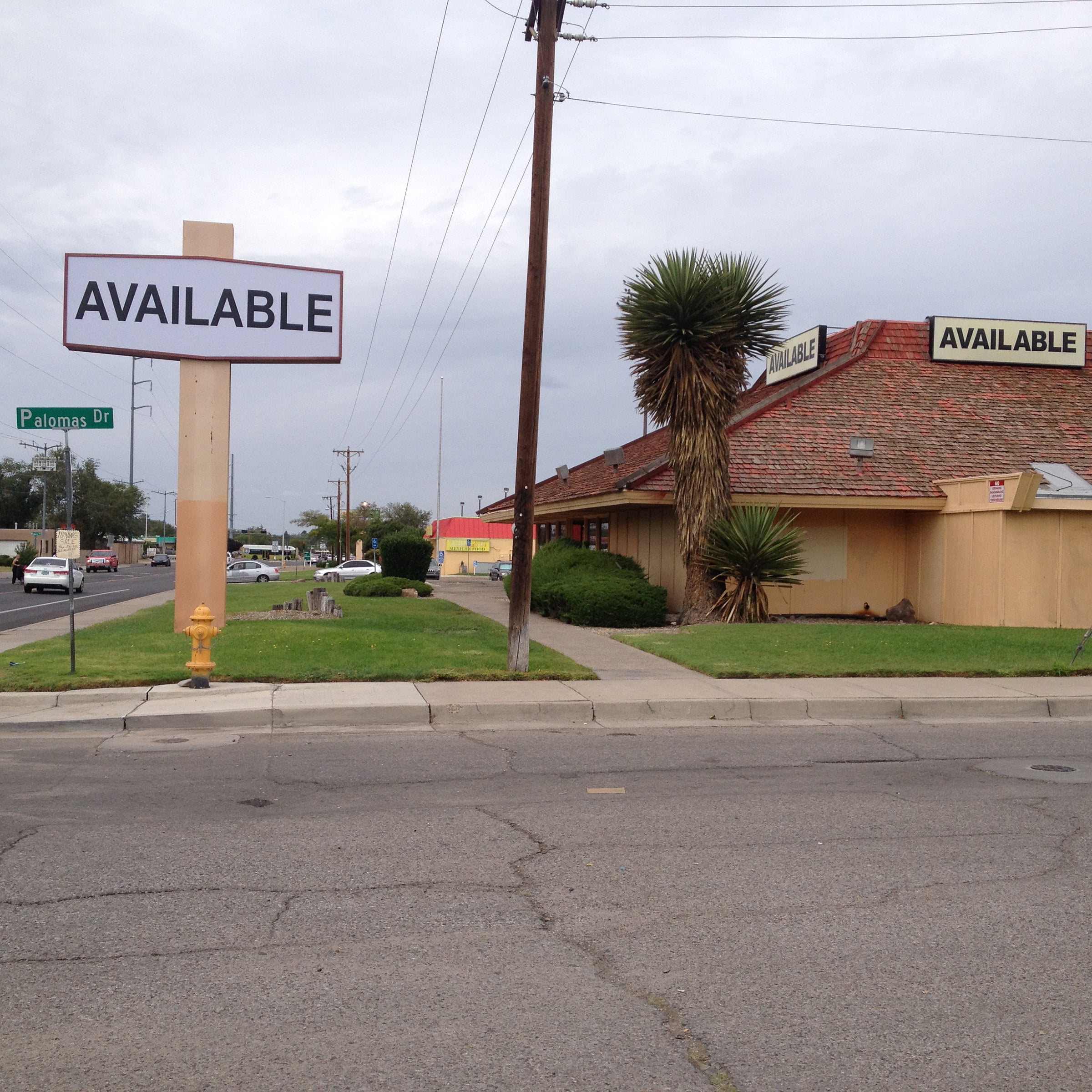 This was a Vietnamese restaurant, a Mexican restaurant, a Chinese buffet and a drive-thru bank. What wonders will we get next? I saw a group of kids pounding their book bags on another kid in this parking lot once.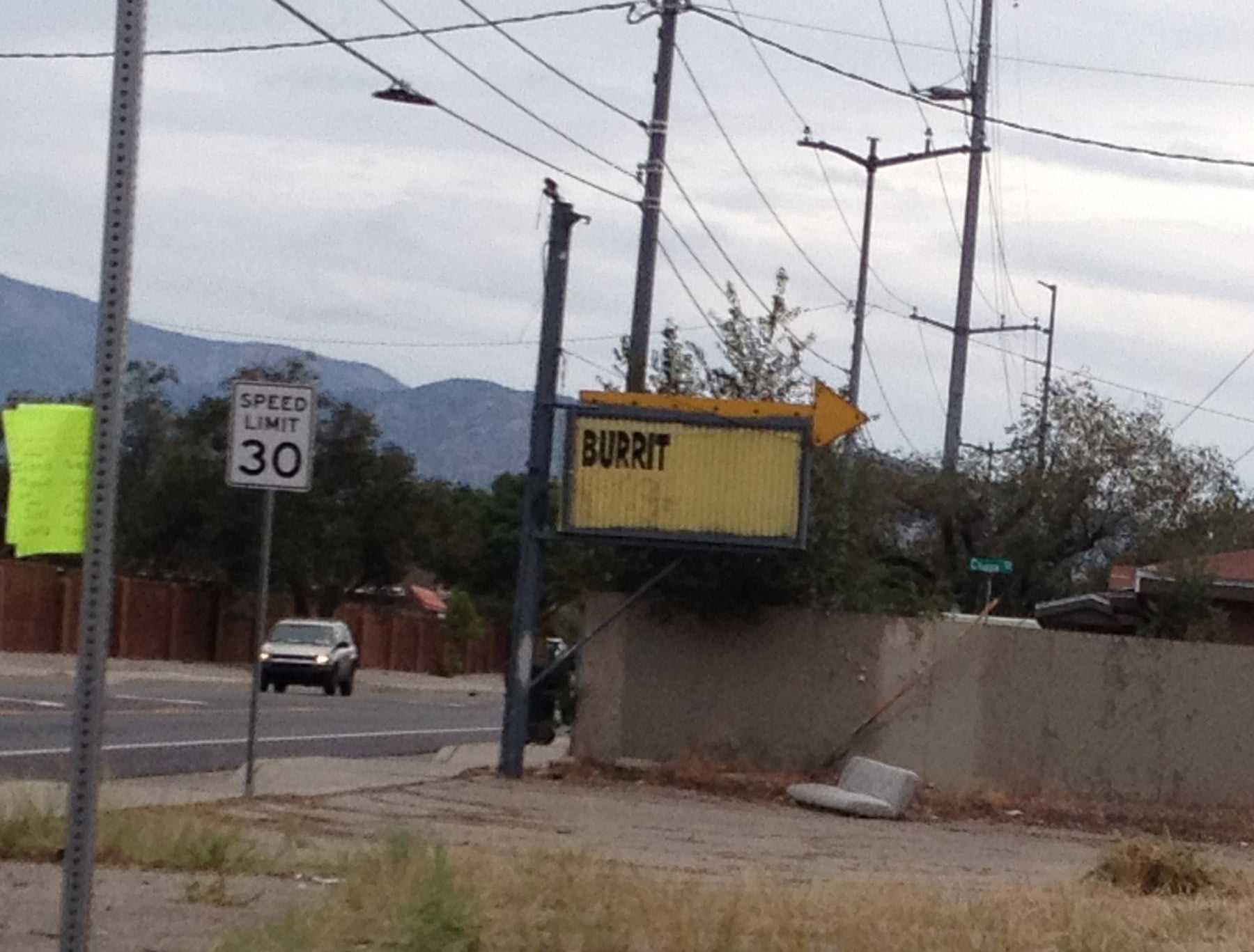 Brett and I are at the point of starting a new religion inspired by this next sign. I kid you not. This sign has been this way for 17 years. I often lie awake at night and wonder what tragedy happened before the entire "burrito" could be spelled.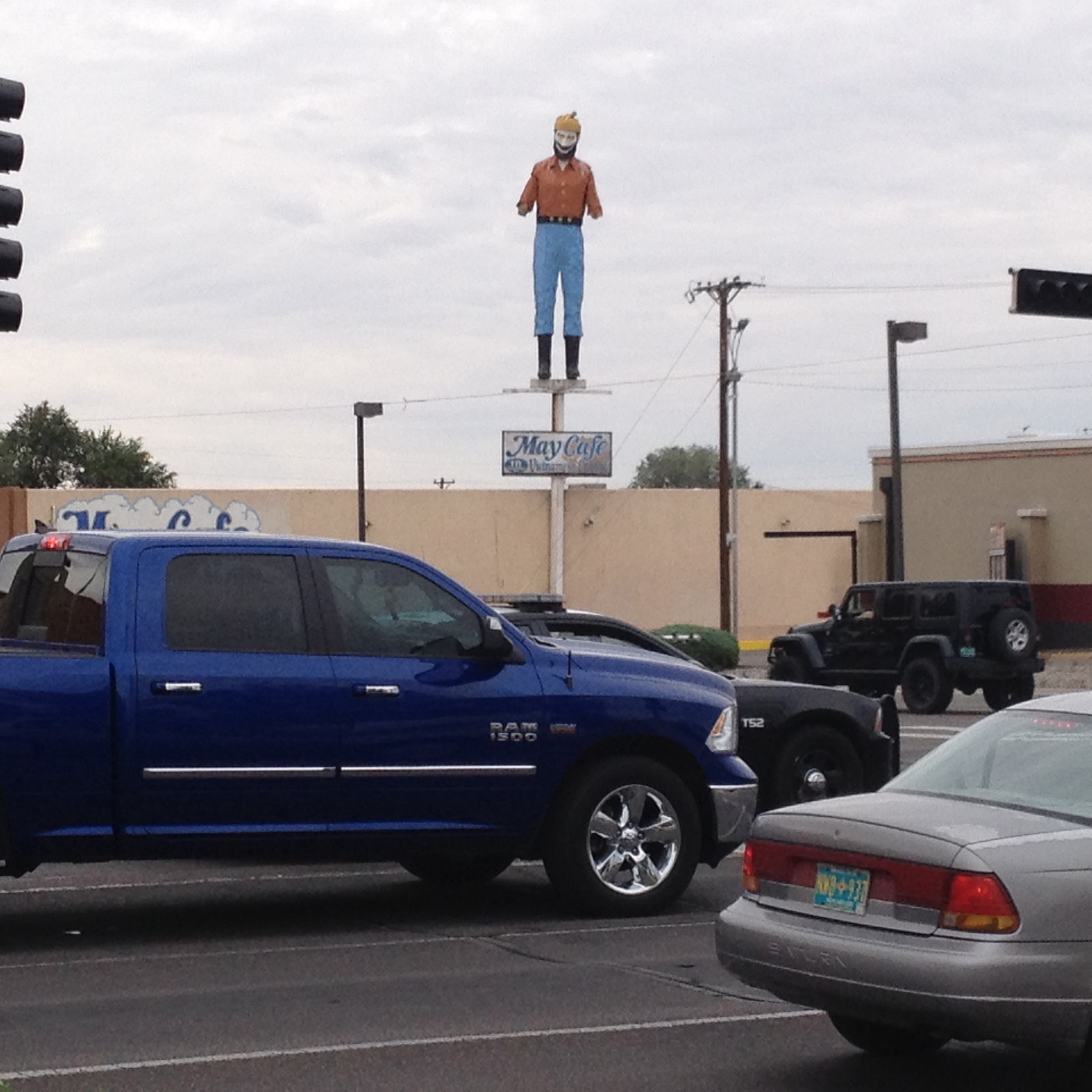 Many Western towns have these old lumberjack statues over hardware stores, but only in Albuquerque has he been repainted with such a magical grin, standing handless over a Vietnamese restaurant. Great spring rolls.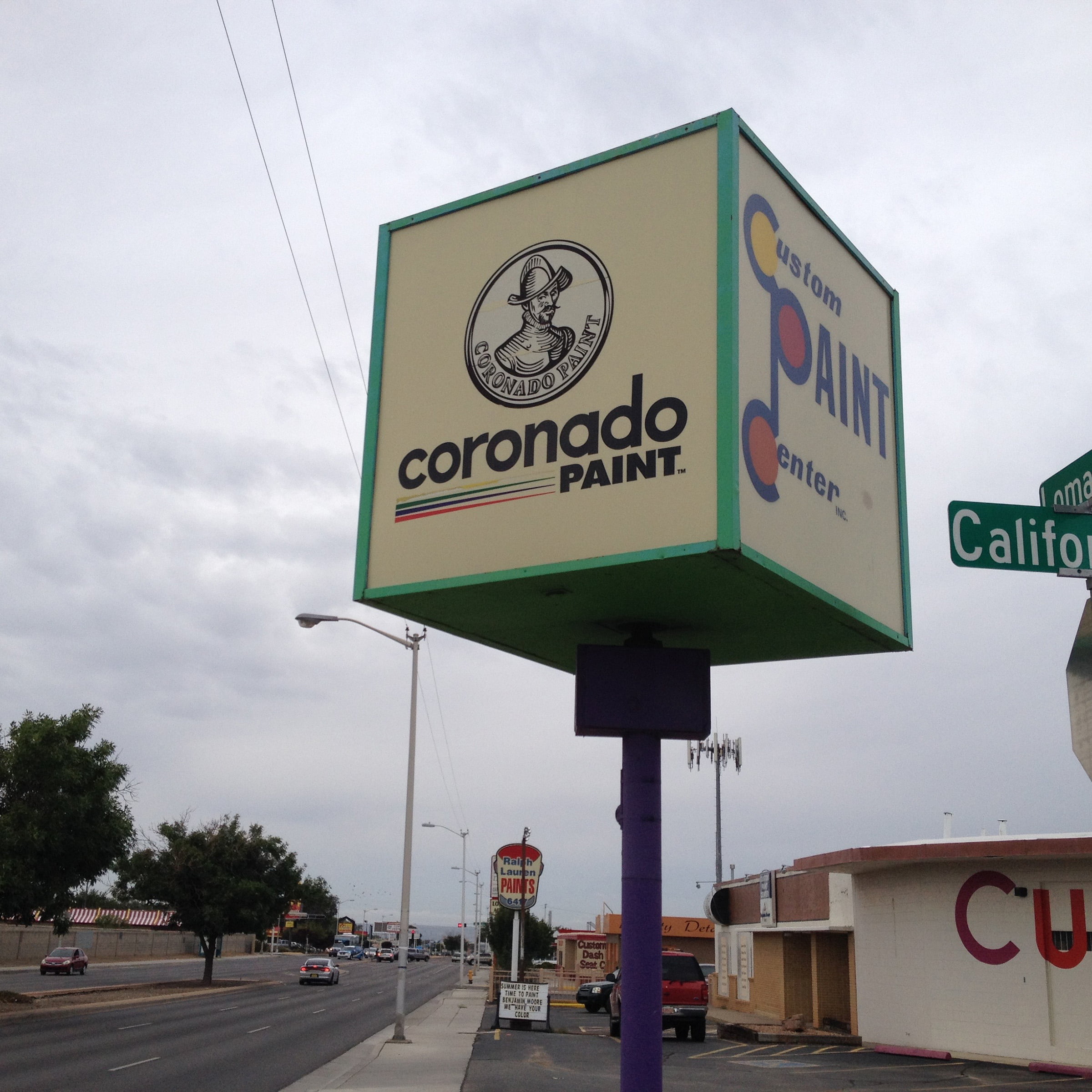 Our origins are not forgotten in Albuquerque. Many people here proudly claim their relationship to Francisco Vázquez de Coronado, the conquistador who marched through here in the 1600s looking for a city made of gold.
---
Lede photo courtesy of the artist