Welcome to "A Minute In …", a BGS feature that turns our favorite artists into hometown reporters. In our latest column, Brooklyn's Victoria Reed takes us on a tour of her favorite haunts, from a late-night taco spot to her own living room.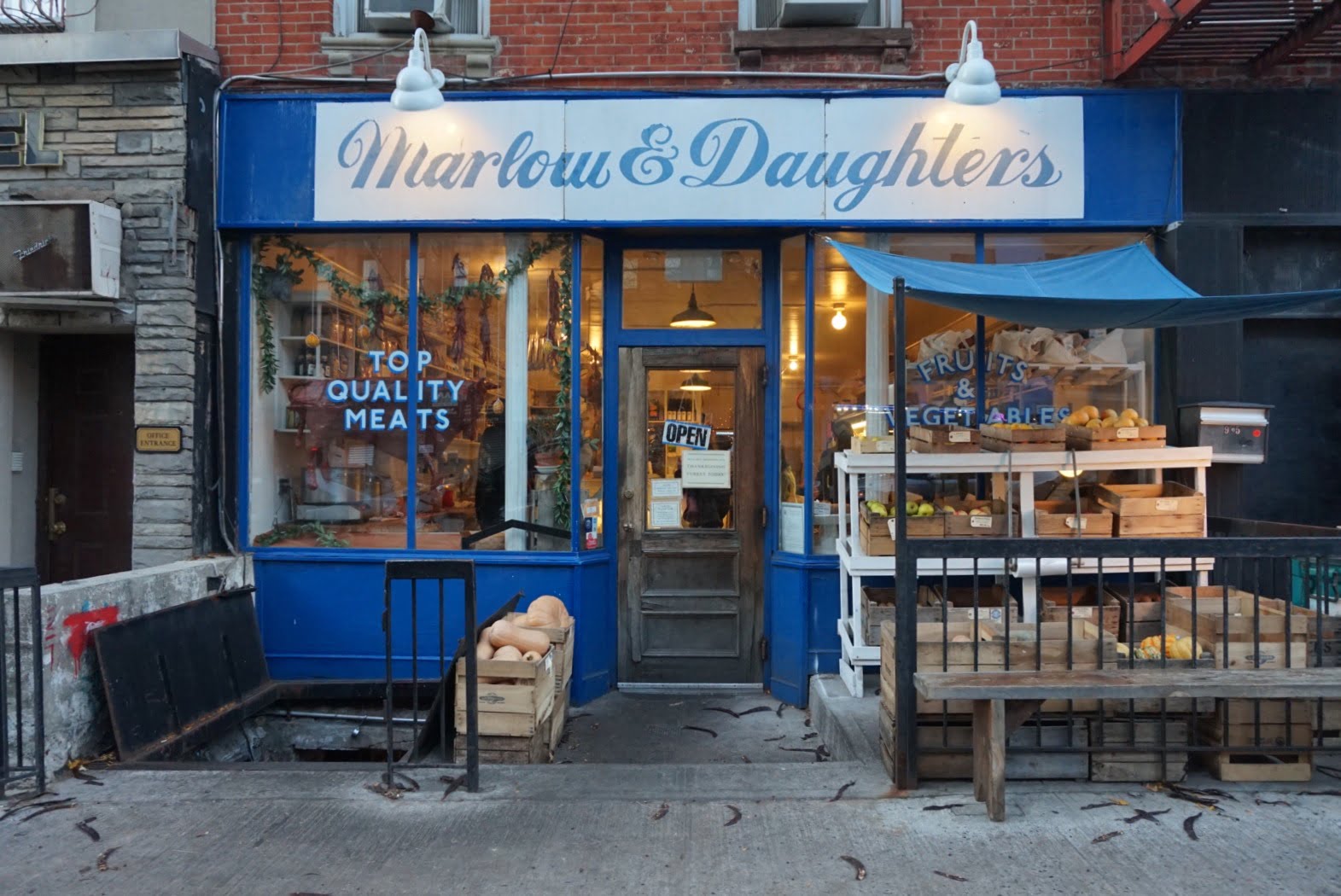 Marlow and Daughters
This is the best little grocery store just a few blocks away from my apartment. I cook all the time, so I'll stop here a few times a week on my way home to pick up something delicious to make. I've also recently become helplessly addicted to their fresh chocolate chip cookies. They're insanely good!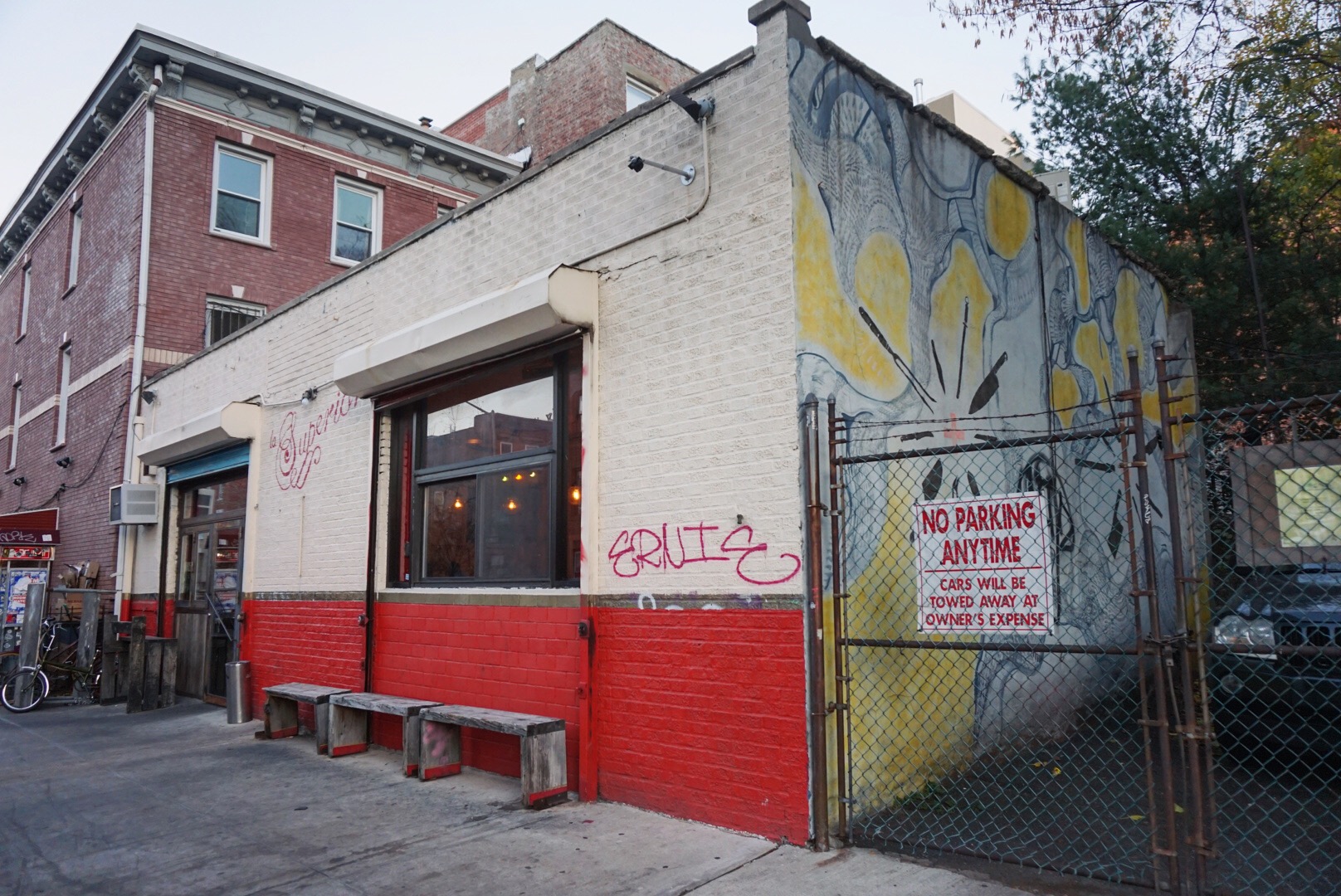 La Superior
This is the first place I ever ate in the neighborhood and it just kinda stuck. They're open late, which is crucial, and the tacos are delicious.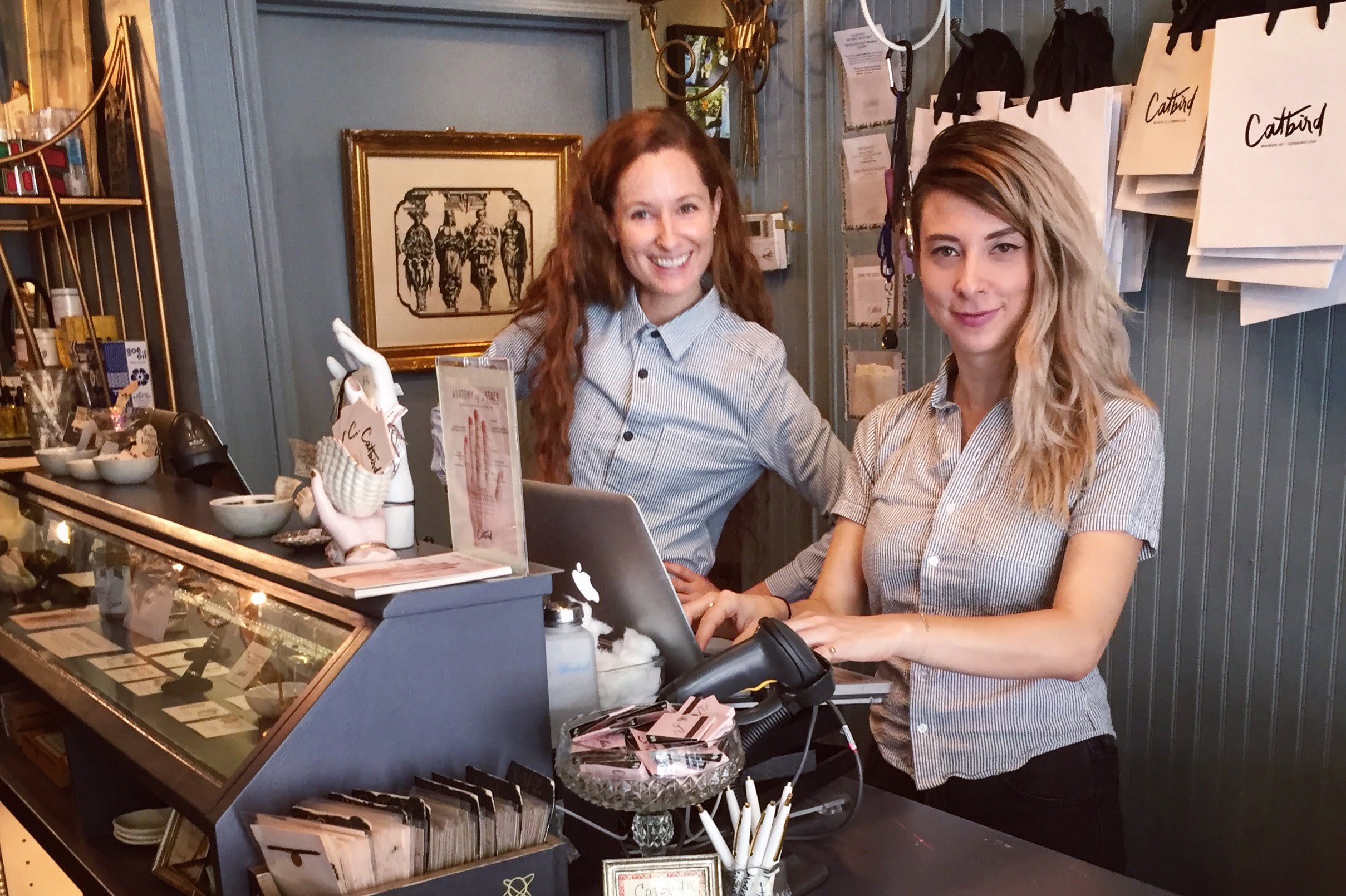 Catbird
I think it's a special thing to work in the neighborhood you live in. I started working at Catbird a couple of months after I moved to New York and I feel like I lucked out big time. The girls I work with are so magical and amazing, and I get to play with beautiful diamonds and jewels all day long, which is a definite perk! It's the only part-time job I've ever had where I find myself consistently excited to go to work.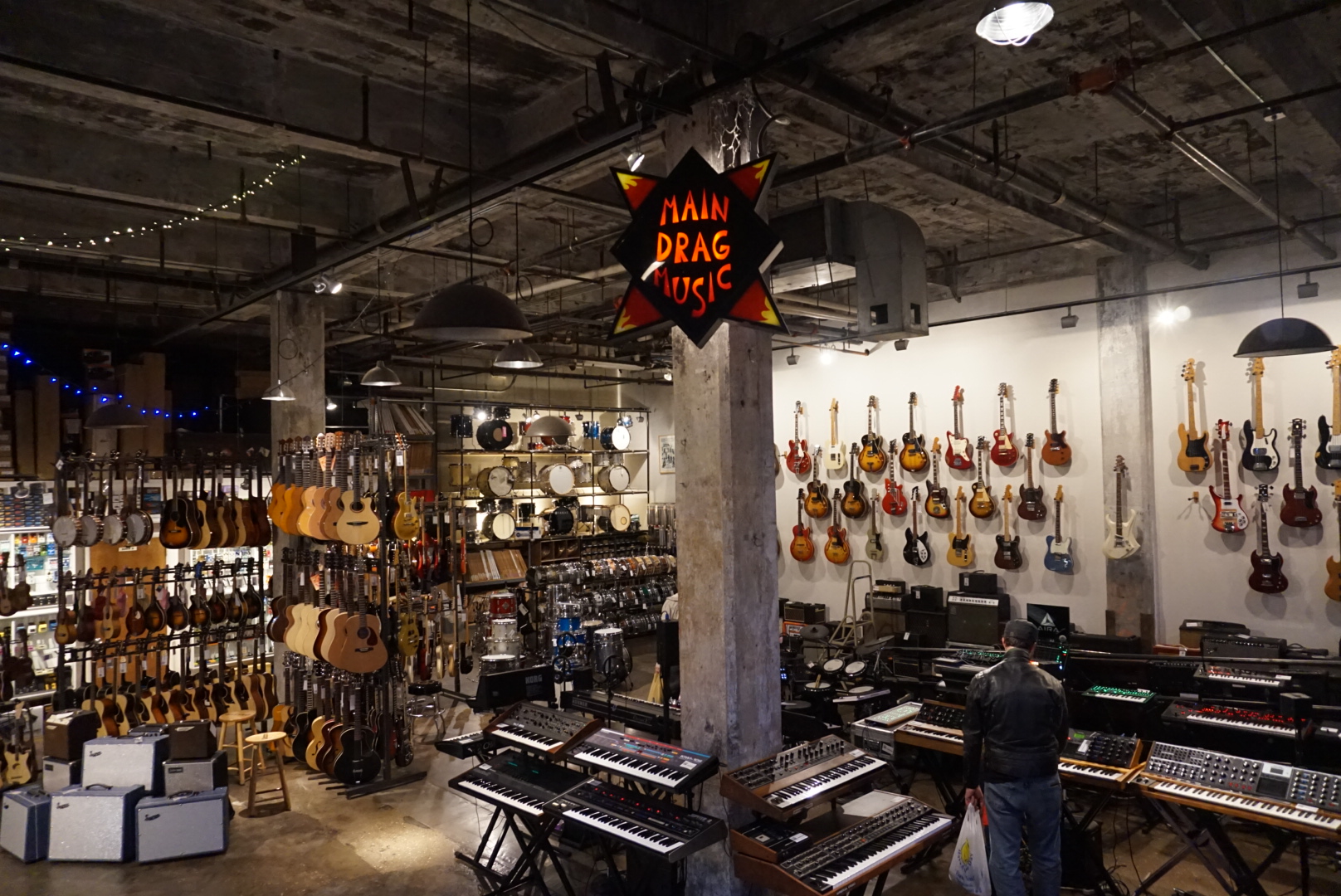 Main Drag
This is where I found my 1960 Premiere Bantam Special that I play. I've also probably purchased about a dozen last-minute replacement capos from them because I can never hang on to one for more than a couple of weeks … pretty much as a rule.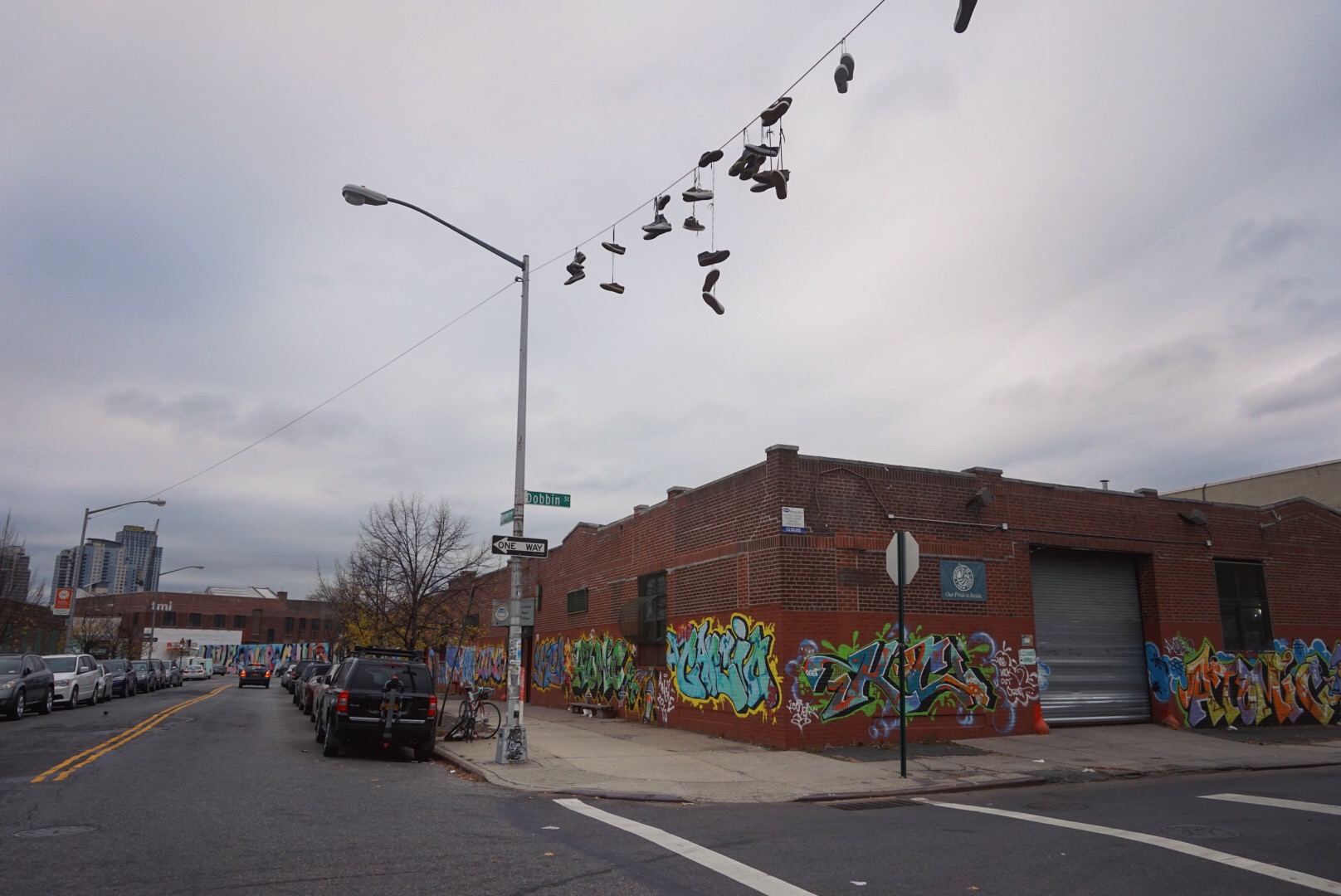 Norman and Dobbin
It's where I first landed in Brooklyn and it kind of represents a major turning point for me. The studio that we recorded Chariot at is on this block and it's where I first made the decision to move from Chicago to New York. I love this block.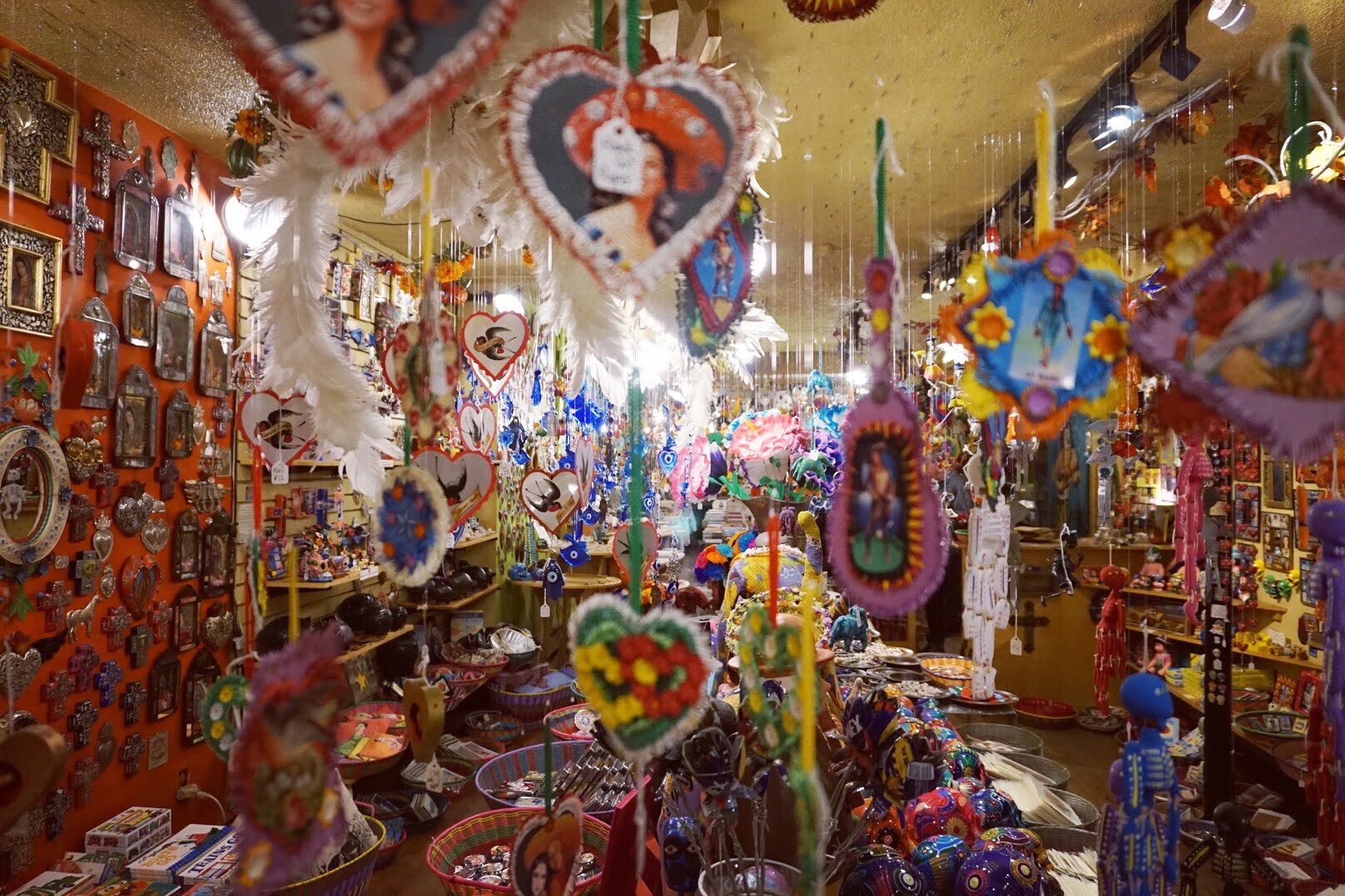 Fuego 718
This is arguably the coolest store in Williamsburg. It's packed to the gills with Mexican wall hangings, worry dolls, and incense, and it's nearly impossible for me to walk past without going in. The owner, a Barcelona native, is really sweet, too!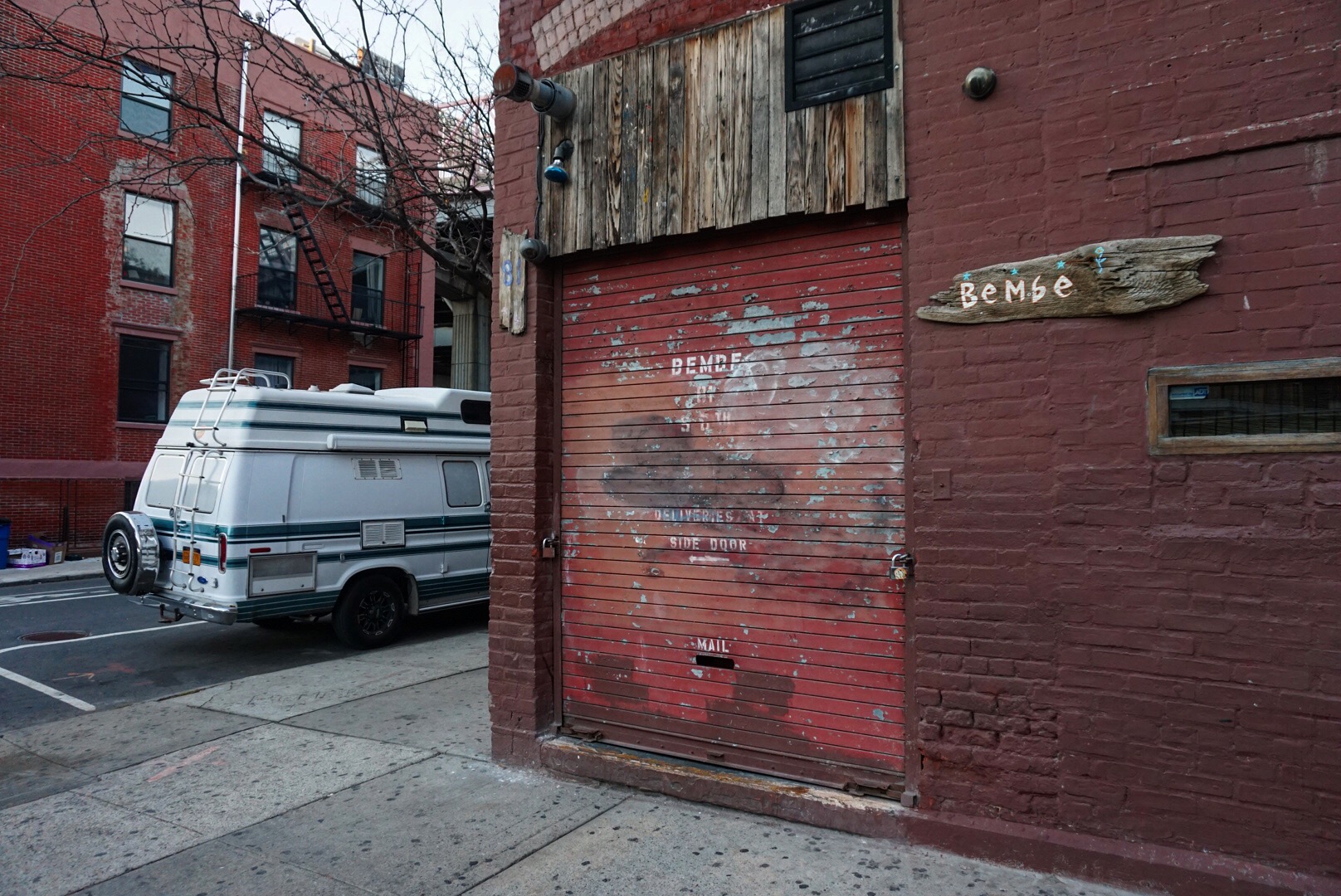 Bembe
This late-night, Latin vampire bar is just a few blocks from my apartment. It's one of the few places in the neighborhood that's really good for dancing, when you feel like really getting down.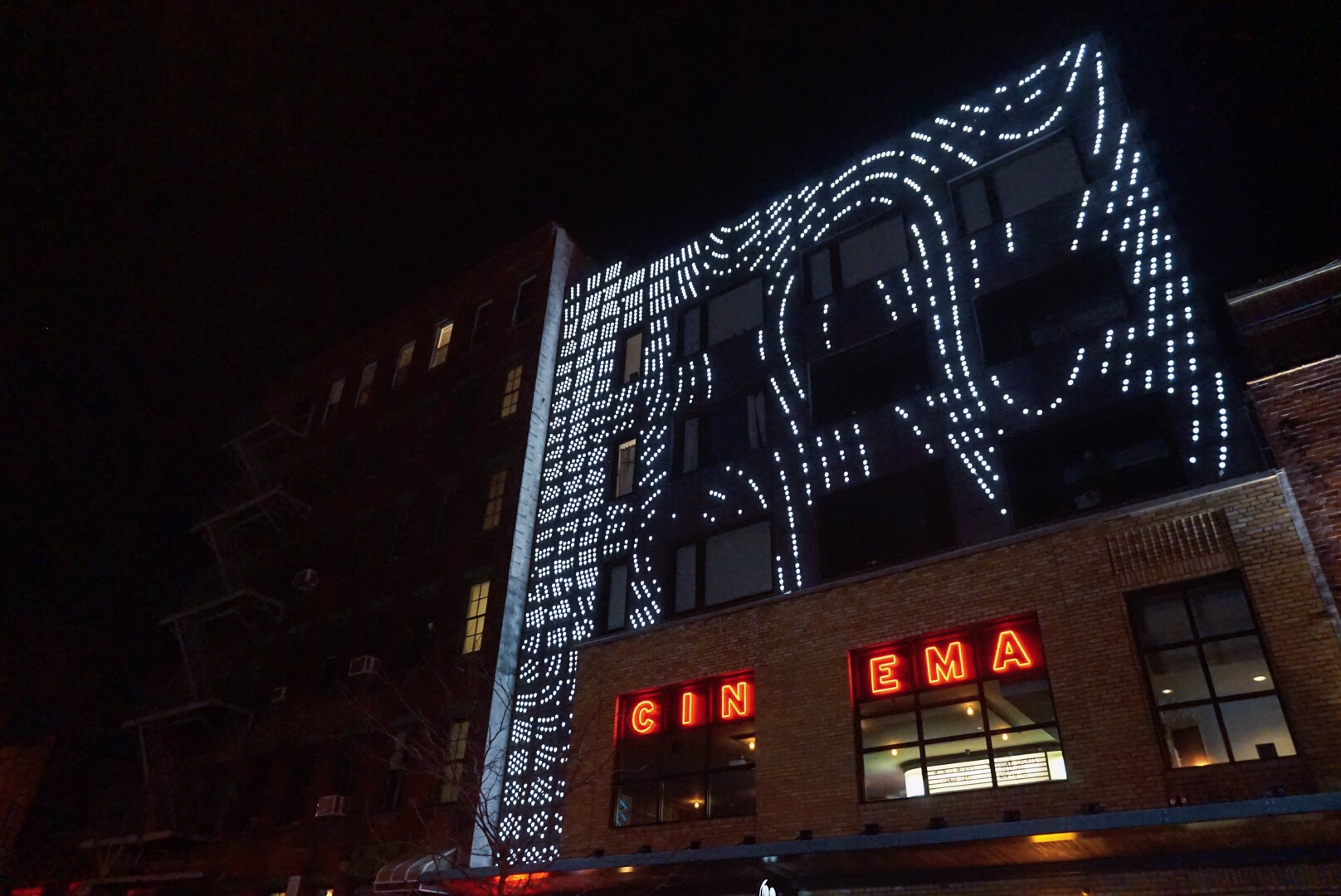 Nitehawk
Nitehawk made me appreciate going to the movies alone, which is a great thing to do when you first move to a new city and find yourself not quite as socially stacked. They play new releases and awesome independent/cult films, and the truffle popcorn makes my mouth water just writing about it. It's also walking distance from my house, and they serve wine, so I don't know what more you can ask for. Sometimes I'll go see movies I don't even like just to eat the popcorn, drink some wine, and daydream in a dark room.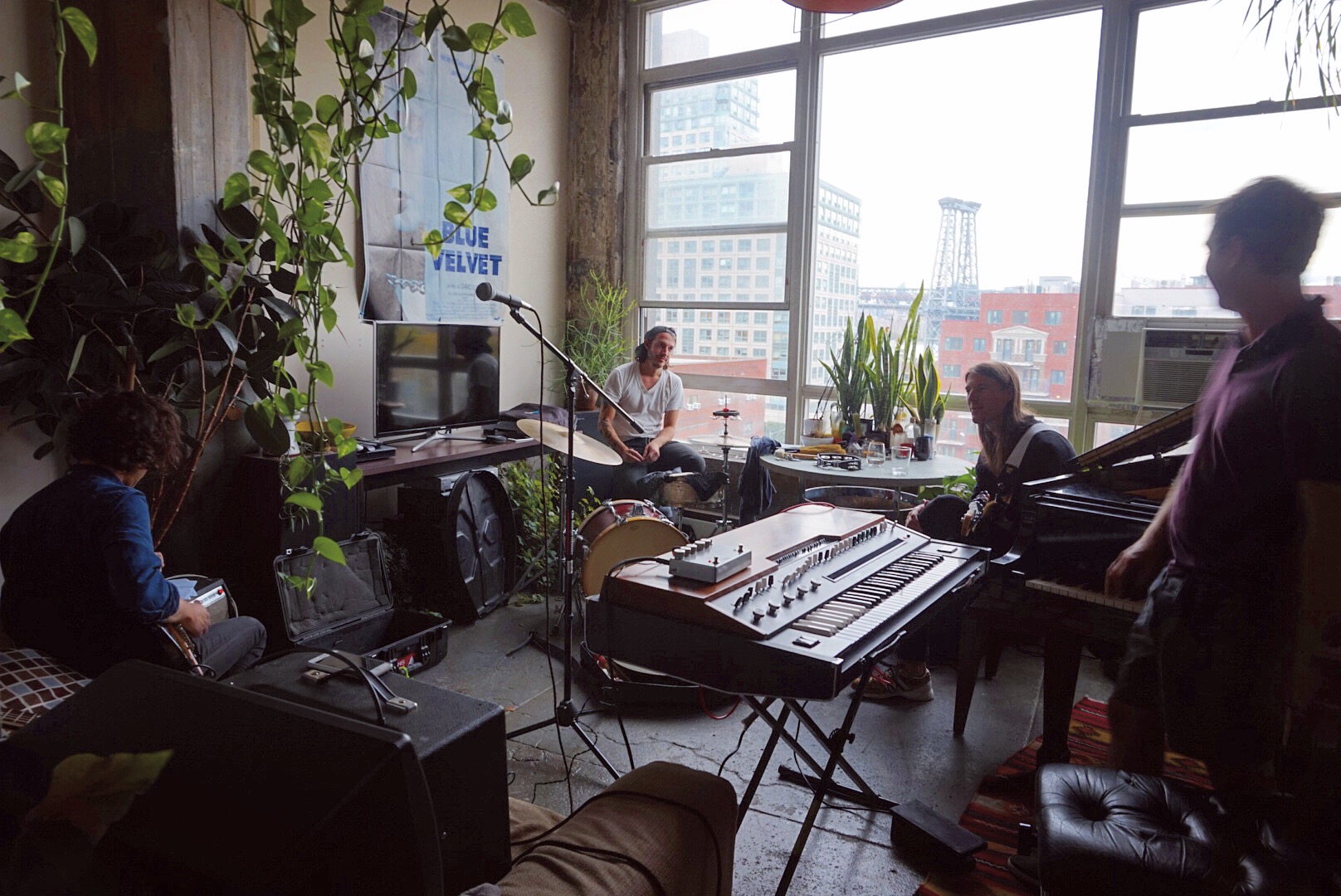 My living room
I'm always writing songs in my living room. I live in a pretty classic artist's loft building so no one ever complains about the noise, and it looks out on a beautiful view of the bridge and city that's pretty inspiring. It also doubles as a rehearsal space with just a few slight furniture rearrangements which is super fun and convenient. We'll even host concerts here from time to time!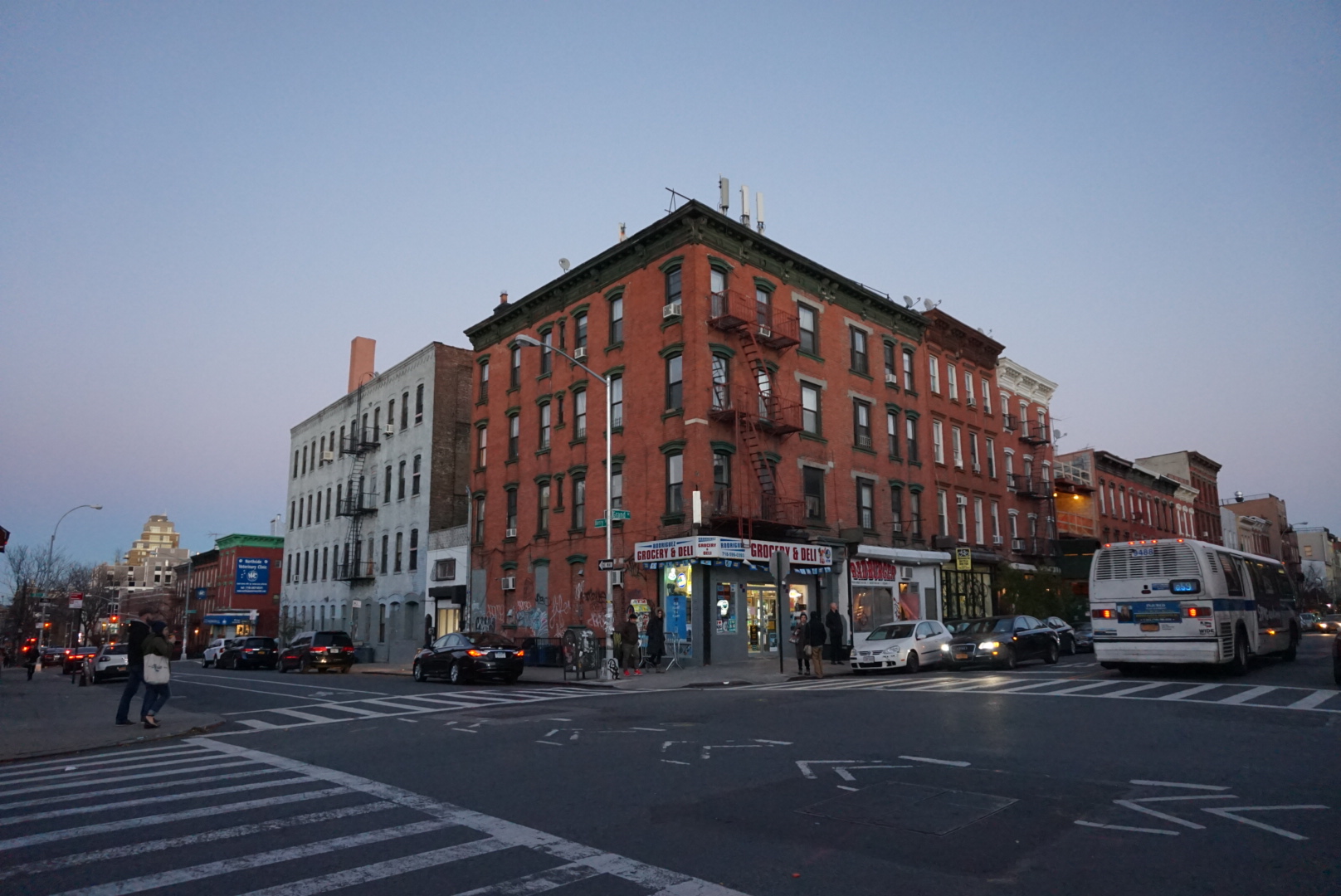 Grand and Berry
Another one of my favorite corners. It's right in the center of all my spots, in what's become my favorite neighborhood that I've ever lived in. Work and some of my favorite restaurants are all just a few blocks away, my two life-long best friends live a block over, and it looks really nice at sunset.
Victoria Reed is a Brooklyn resident and musician. Her debut album Chariot is out February 26. Follow her on Twitter at @victralia.
---
All photos by Victoria Reed, except lede image by Shervin Lainez.