Welcome to "A Minute In …" — a BGS feature that turns our favorite artists into hometown reporters. In our latest column, Doug Williams of Wild Ponies takes us through the town of his youth — Galax, Virginia. It's also the town where Wild Ponies recorded their latest release, aptly titled Galax.
Galax, Virginia, is a little mountain town and is pretty much the undisputed center of the old-time and bluegrass music world. It's the home of the Crooked Road and the Galax Old-Time Fiddlers' Convention (82 years and running). It's hard to get it down to just a minute in Galax — this might be more like a minute-and-a-half. There's so much cool stuff, it's hard to choose what to leave out — like the historical Rex Theater (hosts bluegrass bands every Friday night and broadcasts them live on WBRF, but also where my dad spent Saturday afternoons as a kid watching Westerns while his dad worked in Pless's hardware store). I'll do my best to give you an honest spin around the town and sneak in as much as I can. — Doug Williams
The Dairy Bar: Get a hot dog basket and a lemonade. Killer burgers, too. When my mom was a kid, she'd get the lime float. This is a real old-school drive-in, and they'll bring the food right out to you. You can sit in your car or get out and sit on the deck, which gives you a bird's eye view of Felts Park. So, if you're there the second weekend of August, you can look down on the mayhem of the Fiddlers' Convention while you chew.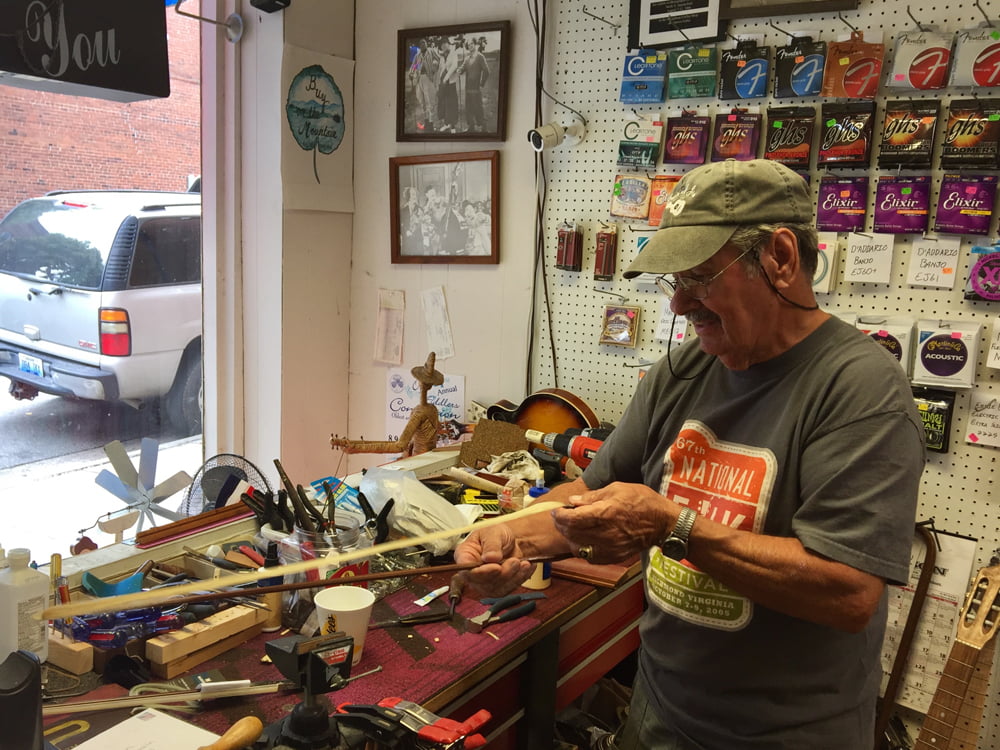 Barr's Fiddle Shop: It's hard to believe, but there's only one music store in Galax. Barr's is more than a fiddle shop, though; it's also a small museum and an incredibly important place in American music history. It used to be a barber shop and, in the early 1920s, it was the place Al Hopkins formed his band that became known as the Hill Billies. This was the first ever use of that term, and actually has a pretty decent claim to the real foundation of country music. These guys were recorded in 1925, and the Bristol Sessions didn't happen until 1927. Either way, at least we got the word "hillbilly" out of it.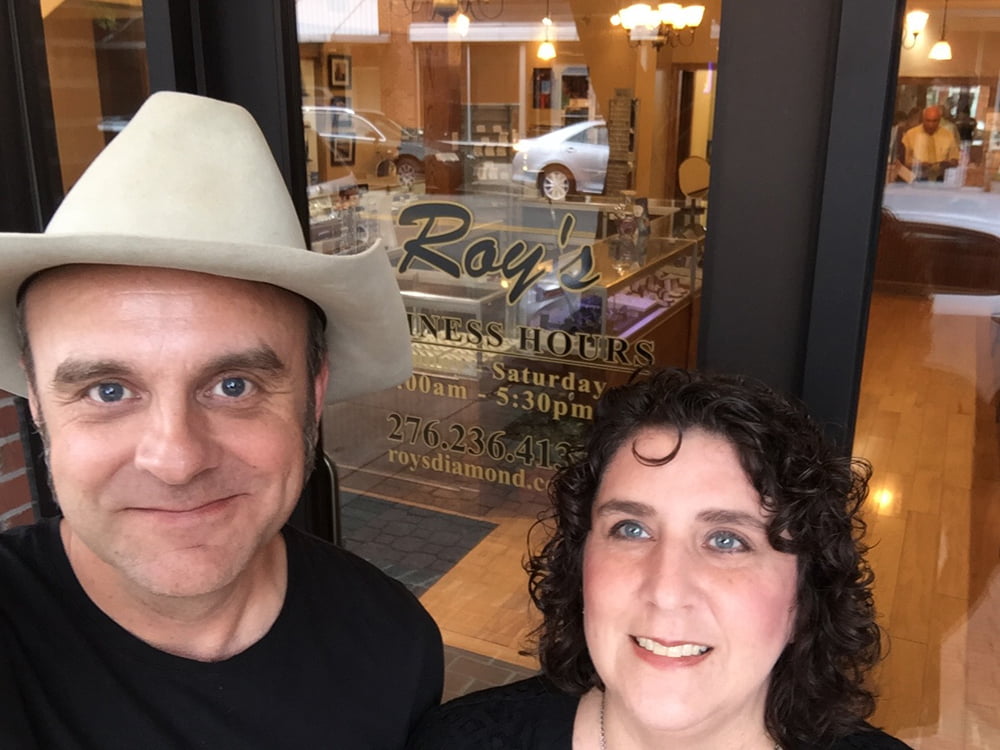 Roy's: Directly across Main Street from Barr's Fiddle Shop is Roy's Jewelry. I've got to include Roy's. They have some cool stuff. You can get custom Galax leaf jewelry here. Be sure to ask for Judith when you go in. Her father, Hazen Burnette, was one of my grandfather's best friends. Hazen spent more time on horseback around Galax than anyone else. There was even an article about it in Western Horseman. Judith helped my grandfather pick out a LOT of jewelry for my grandmother over the years and, for that, she deserves sainthood. She's also a huge part of the personality of WBRF. You can tune in and listen to her Blueridge Backroads show in the evenings. She's great!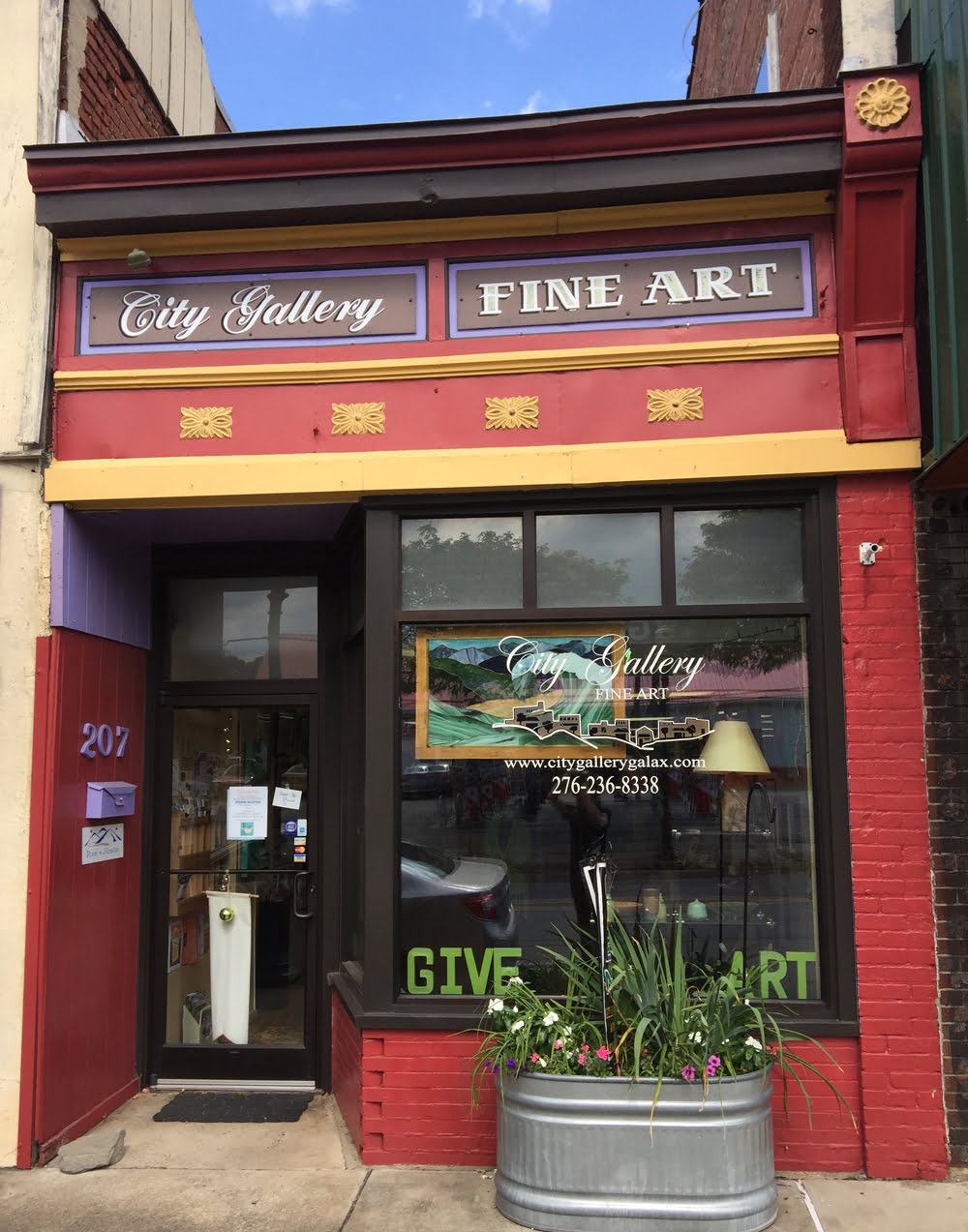 City Gallery: While we're still wandering around on Main Street, you've got to stop by City Gallery. It's sort of a local artisan center — paintings, handmade jewelry, just all kinds of cool stuff. We're friends with a lot of the artists who sell things here, and it's always fun to duck in and see what's new. Becky Guynn's paintings of local musicians and places in Galax really capture the spirit. Karin Carlson-Muncy's copper work just blows me away. I could go on … just trust me.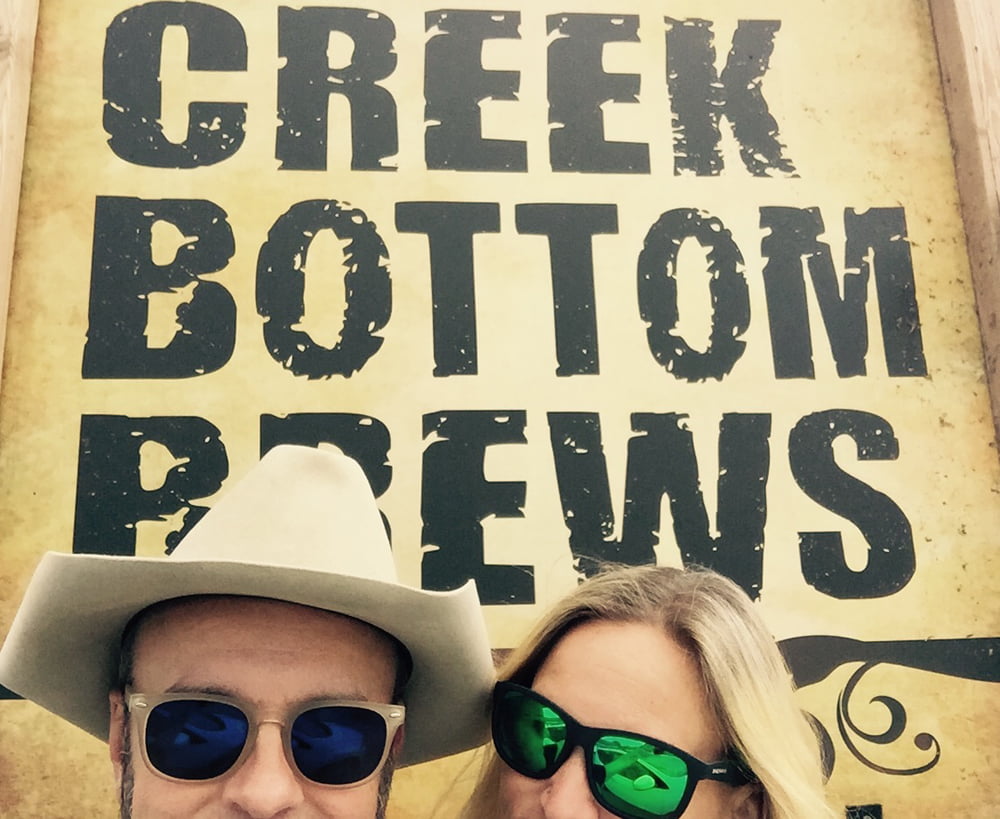 Creek Bottom Brews: This is a new place — it's only been around for a few years — but it's a welcome addition. It's definitely not the place to go, if you're just trying to breeze through town real quick and not let anybody know you're there. You will be spotted. But that's okay; we love our Galax family and friends. Creek Bottom has WiFi, which is great because my cell phone doesn't work in Galax. They also have their own beer, which is really good, and a pretty huge assortment of other brews on tap and in bottles and cans (just clap your hands). Even if Creek Bottom didn't have Wifi and beer, I'd still go for the pizza. They've got a big brick oven and they just keep cranking them out. So, so good.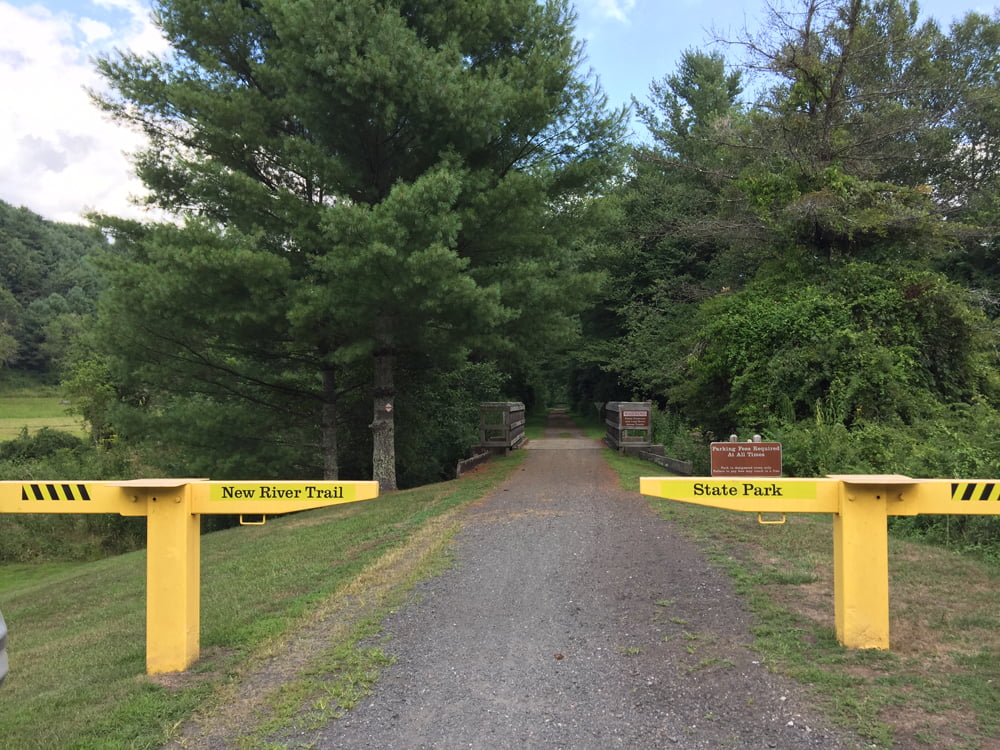 The New River Trail: It would be hard to not mention the New River Trail. It's part of the Rails-to-Trails program. This particular stretch runs 57 miles, from Fries to Pulaski, and goes right through downtown Galax. It also goes right by my grandfather's farm at the Gambetta Junction. (We spell it "Gambetty," but whatever.) When I was a kid, we'd ride horses along the train tracks before it was converted into a state park. The trail follows along beside Chestnut Creek and then the New River. It's a gorgeous place to ride bikes, horses, or just hike and look for Galax leaves. When we were making the Galax record at the farm, it just got too hot to play music and we all went down to the trail and hiked around a bit and played in the creek.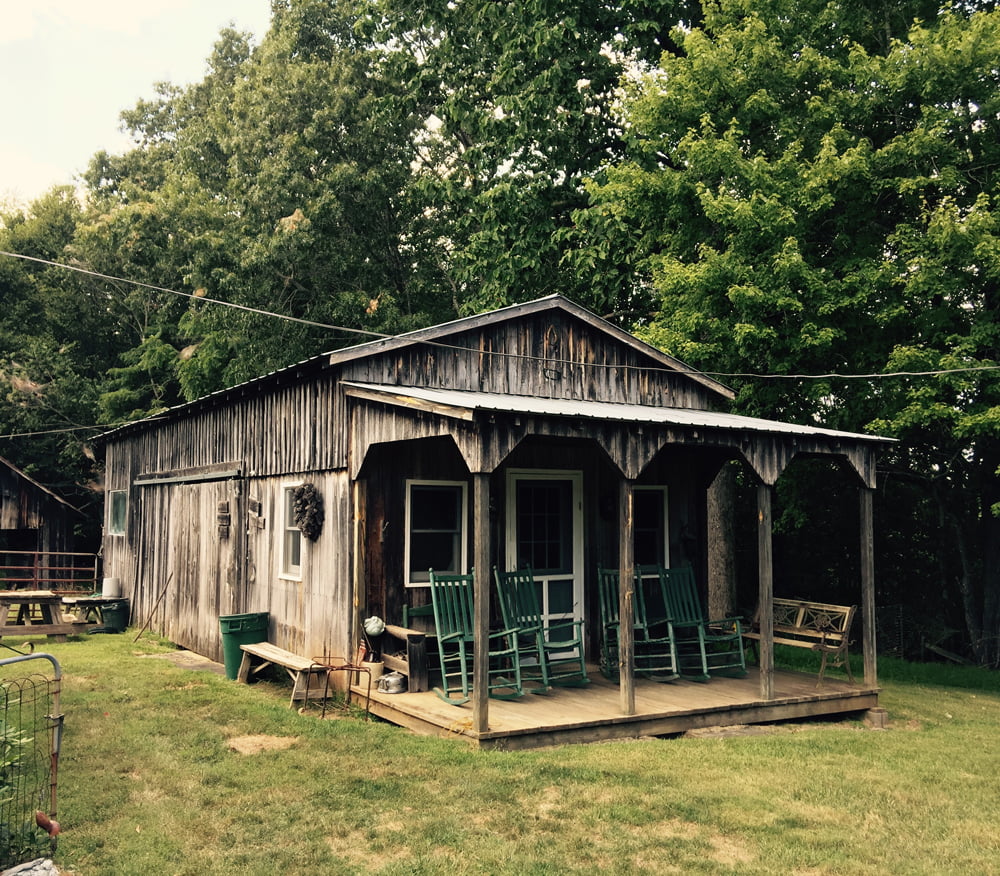 The Shed: I'm not going to tell you exactly where this is, but it's not far from the New River Trail. This place used to be home to the best song circles and old-time jams anywhere in the world. Turns out, it's a pretty good temporary recording studio, too.