Welcome to "A Minute In …" — a BGS feature that turns our favorite artists into hometown reporters. In our latest column, Trent Wagler from the Steel Wheels takes us on a tour of Harrisonburg, Virginia.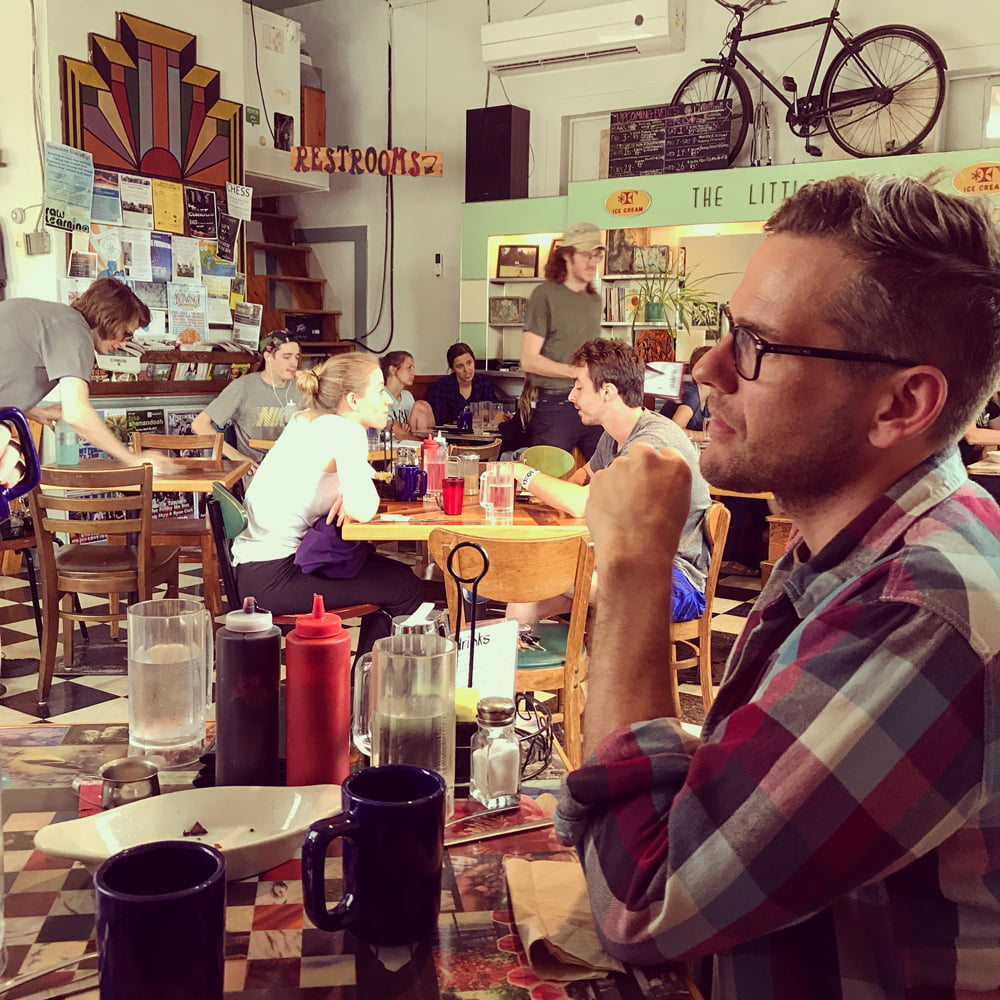 Little Grill Collective: This was one of the first venues we ever played — it's also the stage where Jay and I first played together before we were a band. That stage boasts legendary stories of early shows by Old Crow Medicine Show, Hackensaw Boys, and Larry Keel, and Little Grill's heart for the local community inspired Our Community Place, a community center across the street. We recommend Lambert's Platter or the Blue Monkey pancakes. Good luck getting a table on Sunday morning!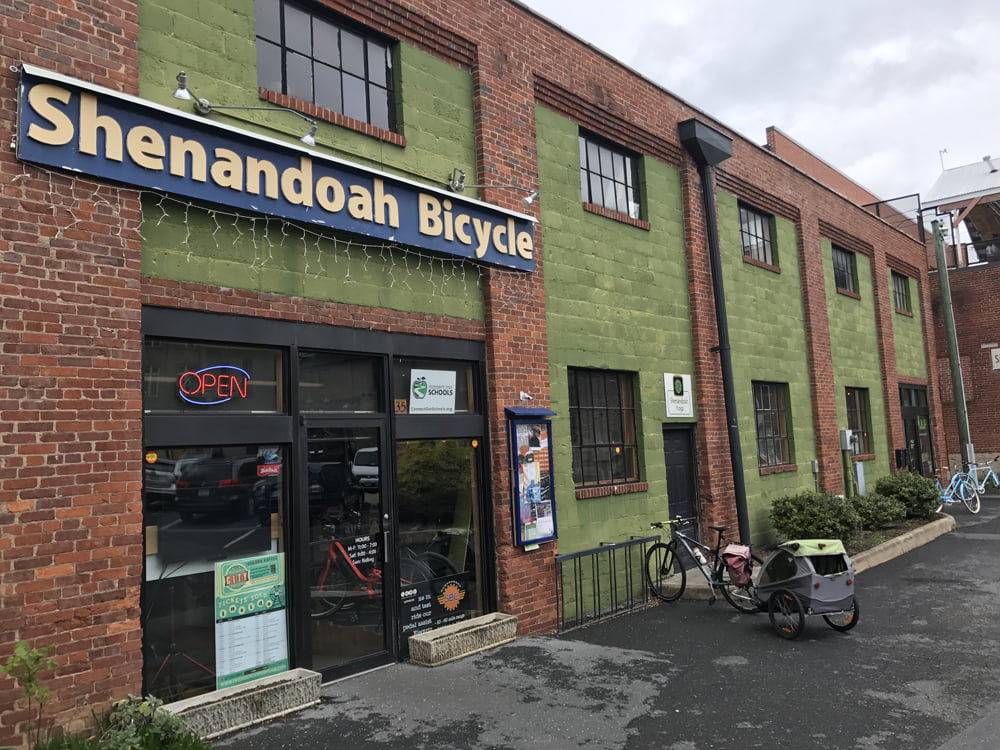 Shenandoah Bicycle Company: Harrisonburg is a biking town. There are great mountain biking trails, road cycling opportunities, and a bike coalition that's working to build commuting infrastructure into the city planning for everyone. Shenandoah Bicycle Company has been a hub for the cycling community for years. The Steel Wheels are a bike-friendly band, and you can find many of us pedaling around on and off tour.
Wonder Records: When I need help with my record player — or need to sift through new or used albums — I go to Wonder. Started as a skate shop, the charm of this store continues to be the owner's eye for the obscure and weird musical artifacts at auction. He's constantly getting in vintage amps, instruments, and electronics that he'll tinker with until he gets it ready to sell. It's hip enough to make you feel cool when you enter, but authentic to its core. This isn't a part of the vinyl fad; this is an exploration of all the mediums. That reminds me, I need to get ahold of a tape deck.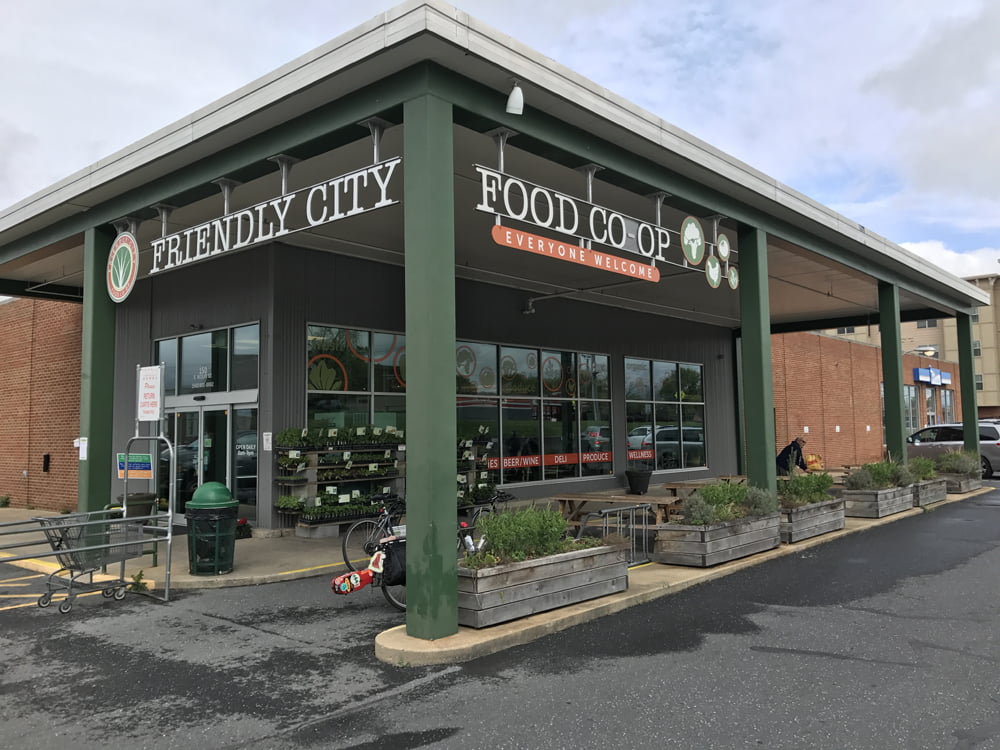 Friendly City Food Co-op: Every community needs a food cooperative. It may be a little pricey to get all your groceries there, but it's good to know you can go to a store where they make it a priority to know where the food comes from and to source it as locally and healthily as they can. On an early bicycle tour, we helped spread the word about Friendly City and, when they opened their doors, we played the party. Getting groceries doesn't have to be a pain, and it feels good to go to this place. Crystalized ginger, yum.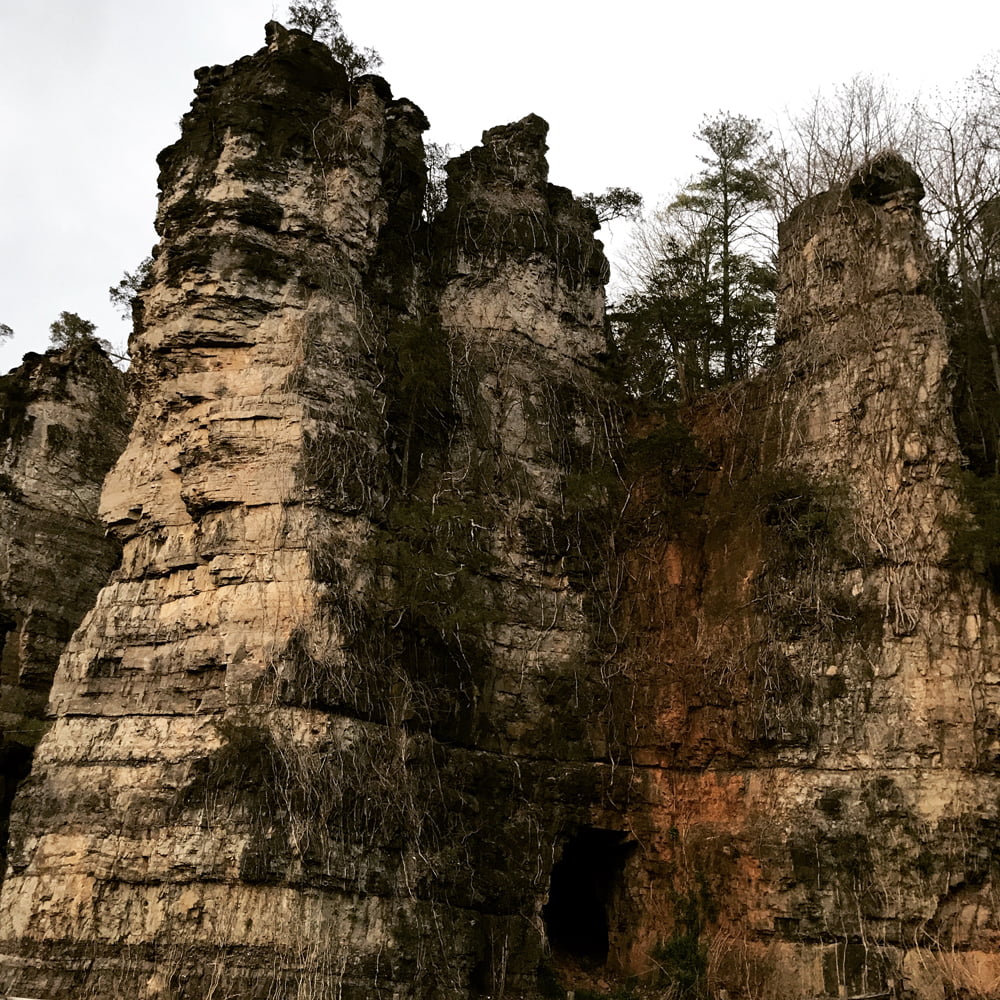 Natural Chimneys Regional Park: Although the friendly city is a fine place to unwind, to really understand our area, you need to get outside the city limits. No place is better than the beautiful Natural Chimneys Park in Augusta County. It's a year-round campground with ties to a local jousting club (look it up), but more notably for us, it is where we hold the Red Wing Roots Music Festival each July. This has become one of the highlights of our year as we host a three-day music festival with a wide range of Americana/roots artists in a gorgeous Virginia setting.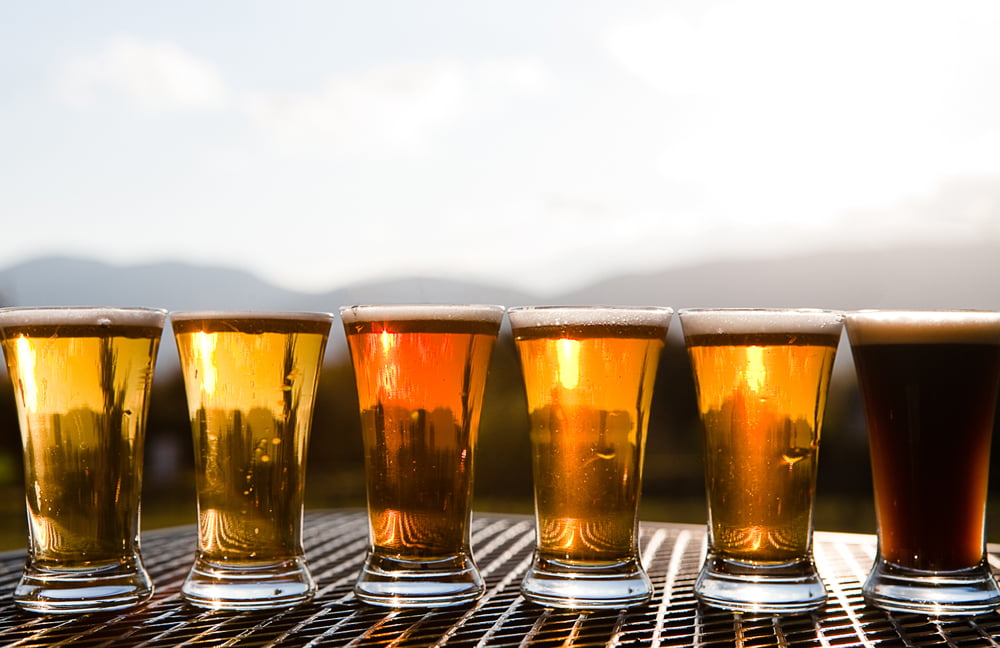 Blue Mountain Brewery: Up Afton Mountain, you'll find another one of the band's earliest friends in the area, Blue Mountain Brewery. Years ago, when we were first starting out and the brewery was young, we'd play Sunday afternoon gigs on their deck. The brewery grew and built onto the deck, and we don't get up there to play much anymore, but they still serve great food and beer within miles of the Blue Ridge Parkway. Taylor and Mandi bring smart, quality products to the table: The Full Nelson IPA or the Dark Hollow are really good, but our favorite is the Steel Wheels ESB with our faces on the bottle.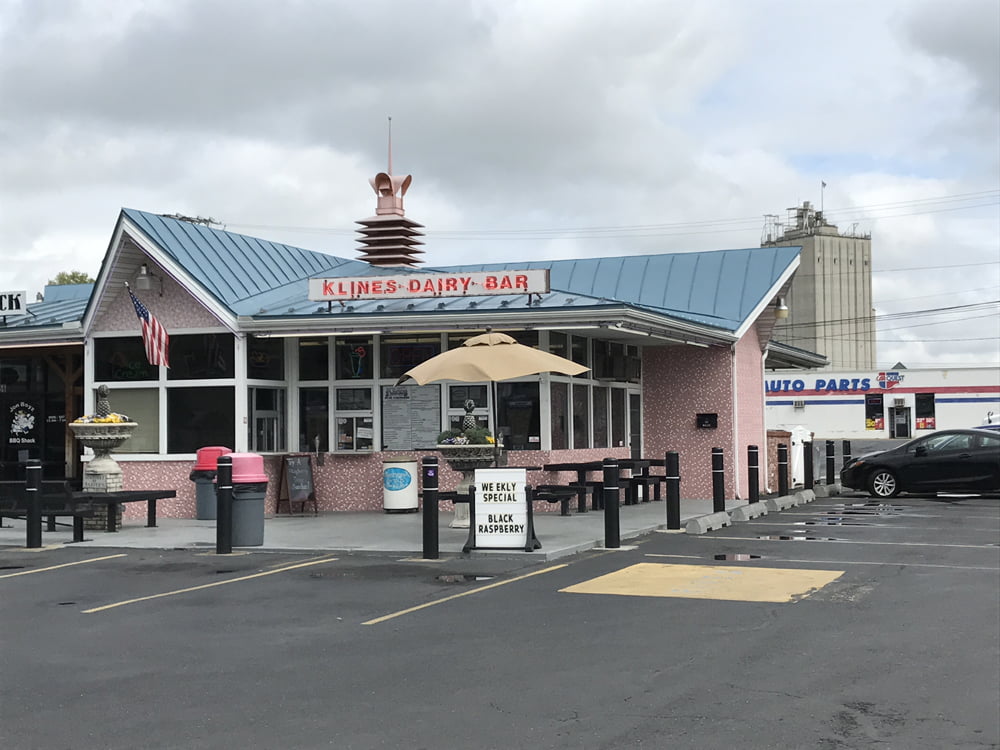 Klines's Dairy Bar: They offer three flavors: vanilla, chocolate, and the flavor of the week. It's a local staple in the Shenandoah Valley. When we first started playing music, we busked in front of the long lines waiting for their ice cream on summer nights. We honed our skills a little more each time and, usually, we'd get a free ice cream cone at the end of the night.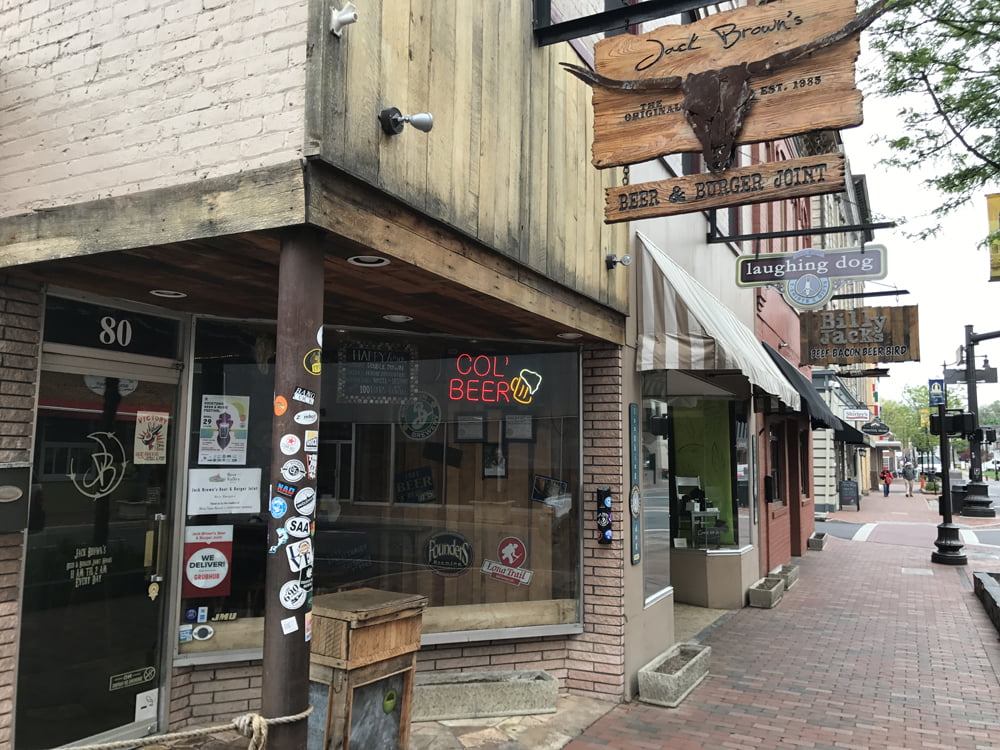 Jack Brown's Beer and Burger Joint/Laughing Dog Productions: Sitting side by side on Main Street, you'll find Jack Brown's and Laughing Dog. We like to stay local as much as possible, so Laughing Dog Productions has always been the screen printer we've used for our t-shirts. They're family-owned and operated and fine artists/craftspeople. If you're waiting for your shirts and it's time to eat, you can try to find a spot at Jack Brown's. This simple and small beer-burgery is known for a small eclectic menu large on beer taps. It's a comfort-food master class. If burgers aren't your thing, they do wings at Billy Jack's next door.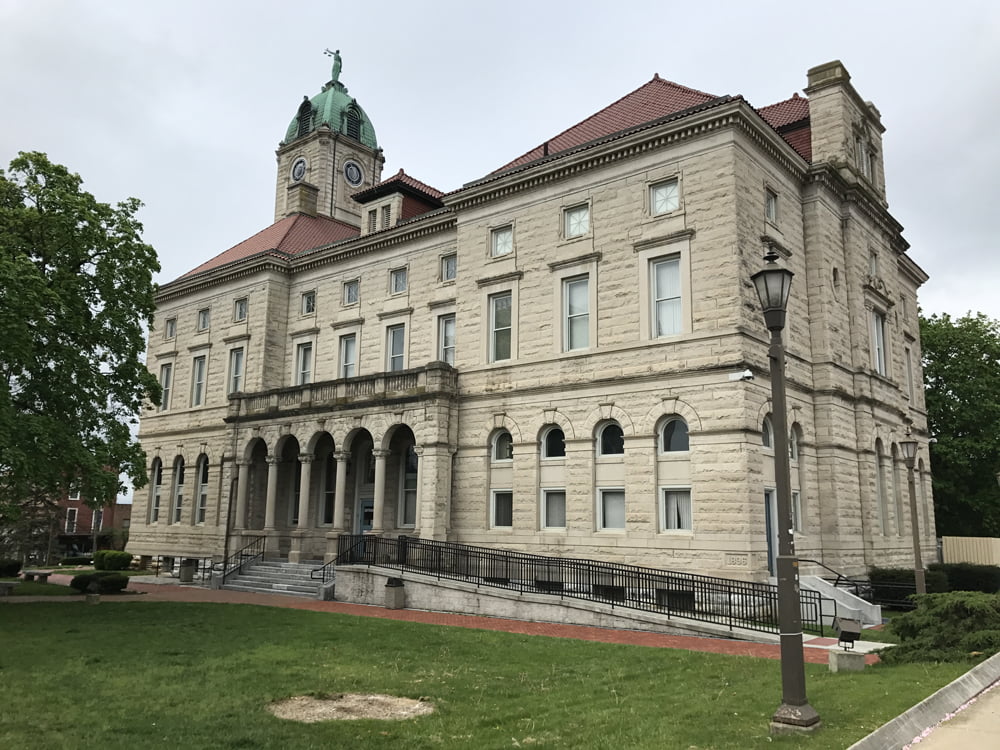 Court Square: In the center of downtown Harrisonburg is Court Square — home to a theater of the same name where we've had local release shows in the past. The square is the place where local activists made a ruckus when the travel ban was enacted. Harrisonburg is a proudly diverse community representing many cultures. During the summer, in front of the courthouse, there are free Friday night concerts or films (Fridays on the Square, we've played a few) that are fun for the whole family.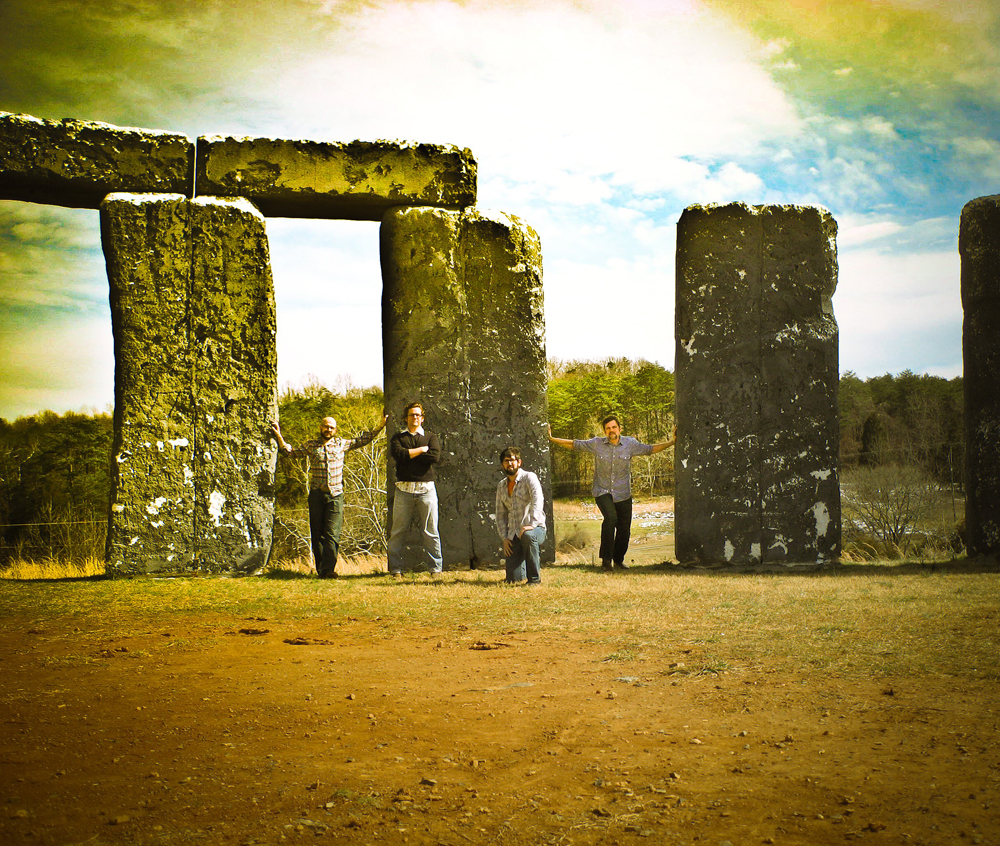 Honorable Mention — Foam Henge: In the category of "beguiling roadside attractions," no other oddity has captured our band more fully than the life-size styrofoam replica of Stonehenge near Natural Bridge, Virginia. According to our sources, Foamhenge is now closed, but it had a beautiful combination of creative/artistic endeavor and mysterious quirk that you had to see to believe. Some of the finer touches included creepy signs from the artist describing how he "hides and watches" visitors to deter vandalism.
---
Lede photo credit: Sandlin Gaither