Lance Ledbetter purchased his copy of Harry Smith's Anthology of American Folk Music the way other people might buy drugs: out of the trunk of a car, in an empty parking lot, in the dead of night.
It is, he says with a laugh, a lot more innocent than it sounds. "I worked at the college radio station at Georgia State, but my friend at another radio station got a better Folkways discount. So we all gave him money and he ordered five box sets for us. We had to drive out to meet him one night, and he pulled them out of his trunk. It seemed a little shady."
Ledbetter remembers the night very well, because buying that box set — the 1997 CD reissue, of course, not the 1952 vinyl original — was a turning point in his life. "I remember the hype surrounding that reissue. It was so big," he says. "All those magazines, like Mojo and Uncut, were talking about it. I remember listening to it for the first time. I took it back to my apartment, put it on, and thought, 'Oh my God, I know what they're talking about.' It was an incredible experience, and the Anthology was really what introduced me to this world of 78s."
That moment — opening up that trunk, handing over the cash, ripping off the plastic, hitting PLAY on his CD player — is arguably when Dust-to-Digital was born. The Atlanta-based company, run by Ledbetter and his wife April, is one of the best reissue labels in the world, specializing in folk music from America and around the world.
The Anthology not only introduced Ledbetter to the music he would devote his life to researching and releasing, but created a world in which the label could thrive. "The original issue of the Anthology in '52 gets so much credit for spawning the '60s folk revival, and I think the CD reissue in '97 is a touchstone for people like me. It was the spark that led to this reissue culture that we see now."
Dust-to-Digital itself has had nearly as powerful of an impact. Two years after first listening to the Anthology, Ledbetter dreamt up his own box set — a collection of early 20th-century gospel songs by artists both popular (Hank Williams, Blind Willie McTell) and obscure (Sister O.M. Terrell, North Carolina Cooper Boys). From conception to release, it took Ledbetter nearly five years to make Goodbye, Babylon a reality, partly because he was a novice at collecting, digitizing, and securing rights for old 78s, but mostly because he wanted to make sure everything was thoroughly researched and exquisitely presented.
"It's our job to communicate to people why this music is important," he says. "There are a lot of ways you can do that. There's the packaging. There's the design. There's the way you write the onesheet." While subsequent releases may not be quite as extensive or elaborate — none, for example, are packaged with bolls of raw cotton — every Dust-to-Digital release is presented with great care and affection, with the Ledbetters collaborating with scholars, musicians, and bloggers around the country. You don't merely listen to their box sets; you lose yourself in them, immersing yourself in the music, the text, the photos, even the DVD documentaries.
"When we did Goodbye, Babylon, we had more than 300 tracks in consideration, which we whittled down to 160. Of those 160, a lot of them featured multiple musicians and performers. And I think there were maybe four or five people still living. The core belief of this aesthetic is that, if these people could see what we put together, I would want them to feel honored and proud. I would want them to feel like we had done right by their legacy."
Ledbetter's expertise lay in old-time gospel, but Dust-to-Digital's purview has expanded well beyond any genre or geographic boundary. The label's growing catalog includes collections of old African 78s, reed music from the Middle East, odd "educed" music dating back 1,000 years … even old-time Christmas music. There are single- and multi-artist collections, not to mention compilations around playful themes, such as a history of the string bass or two decades' worth of bawdy pop music.
"It's adventurous listening," says Ledbetter. "We listen to all types of music. But everything we put out is definitely not for everyone in our audience. We just want to get it out there and give people an access point to this very rich music that has been overlooked."
With that in mind, here are 10 essential Dust-to-Digital releases — not necessarily everything you need to hear, but a good place to start digging around the catalog and perhaps find your very own Anthology.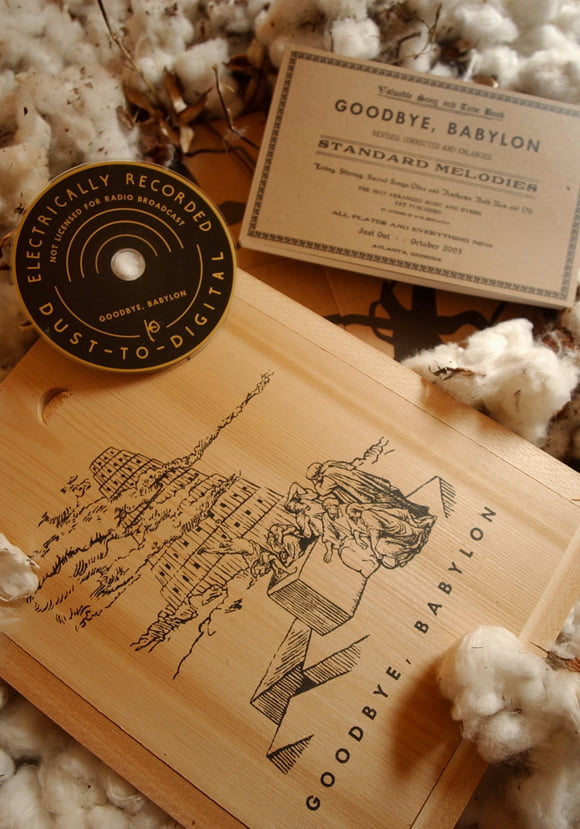 Various artists: Goodbye, Babylon — 2004
This is the box set that introduced the Dust-to-Digital philosophy. The set was nominated for two Grammy awards and has been rightly praised for its elaborate packaging: a cedar box containing six CDs and a 200-page hardbound book, all packed with bolls of raw cotton. The set proved just as ambitious in its scope, gathering tracks from a range of artists — popular and obscure, black and white, rural and urban, sanctified and secular — and painting a portrait of a distinctively American God feared and praised in equal measure.
Various artists: Fonotone Records Frederick, Maryland (1956-1969) — 2005
One of the most under-celebrated figures in American music, Joe Bussard founded Fonotone Records out of his parents' basement in the D.C. suburbs. For 14 years, he released seminal recordings of American folk music: blues and rambles, reels and jigs, and pretty much everything in between. Dust-to-Digital spared no expense repackaging the label's catalog as a five-CD, 161-track box set that includes postcards, a cigar box, and a bottle opener. (Bussard recently started his own imprint at Dust-to-Digital, which allows him to curate releases like last year's The Year of Jubilo: 78 RPM Recordings of Songs from the Civil War.)
Various artists: How Low Can You Go? Anthology of the String Bass (1925-1941) — 2006
Often overshadowed by flashy brass and strutting guitar, the string bass has provided the low-end groove for nearly a century, and this rambunctious, occasionally even raunchy, single-disc collection argues for its primacy in jazz, blues, folk — any American form of music. It's an important historical document of the era and the evolution of popular music, but it's arguably more useful as a party-starting romp.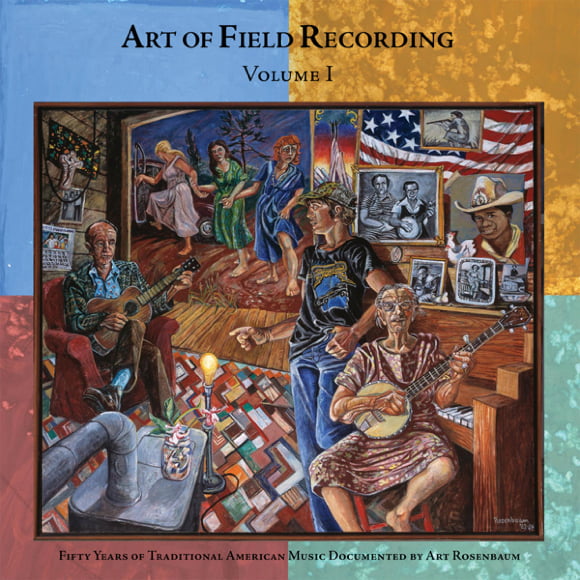 Various artists: Art of Field Recording, Vol. 1 & 2 — 2007/2009
Compiled by folklorist Art Rosenbaum, this pair of box sets documents a time when producers and engineers traveled to the performers, not the other way around. The fact that there are two four-CD sets speaks to the depth of Rosenbaum's collection. The fact that you could easily compile three or four additional volumes speaks to the tireless efforts of those field recorders.
Various artists: Baby, How Can It Be? Songs of Love, Lust, and Contempt from the 1920s and 1930s — 2010
Anyone who thinks old-time musicians were paragons of virtue and decency should spin these uproarious discs, curated by musician John Heneghan. Each CD tackles a different subject and the best, of course, may be Lust, which features a memorable single entendre by Harry Roy & His Bat-Club Boys. Their memorable "Pussy" is about his girlfriend's … cat.
Let Your Feat Do the Talkin' — 2010
This isn't an album, but a documentary about septuagenarian buckdancer Thomas Maupin, who used dance as a form of percussion — making music with your whole body. Following his battle with cancer, as well as his life as one of the last living practitioners of an old American art form, the film itself is fascinating and poignant, but the true highlight of the DVD may be an hour-long dance lesson from Maupin himself.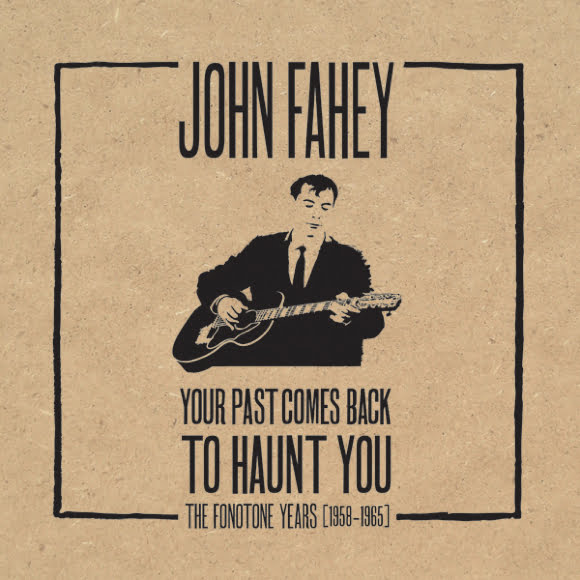 John Fahey: Your Past Comes Back to Haunt You (Fonotone Recordings 1958-1965) — 2011
Gradually and quietly, John Fahey has become one of the most influential guitar players of the 20th century, inspiring a new generation of pickers and strummers that includes William Tyler, James Blackshaw, and Ryley Walker. This five-CD box set is a kind of Bible for the new American Primitivist movement, chronicling Fahey's long and productive tenure on Joe Bussard's Fonotone label and showing his considerable stylistic range and his almost inconceivable musical innovation.
Patrick Feaster: Pictures of Sound: One Thousand Years of Educed Audio, 980-1980 — 2012
This book is one of the weirdest and wildest installments in Dust-to-Digital's catalog. A professor and archivist at Indiana University, Feaster tracked down old illustrations of music — from hand-drawn illustrations to newspaper print ads — and managed to "educe" audio from the pictures. There's something miraculous about listening to these unlikely sounds, not to mention a perverse joy in hearing distorted speech and indescribable tones coalesce into enjoyable and exciting music.
Various artists: Don't Think I've Forgotten: Cambodia's Lost Rock and Roll — 2015
All music is world music, and Dust-to-Digital has extended its reach well beyond American borders. This soundtrack to John Pirozzi's documentary of the same title chronicles Cambodia's raucous rock scene in the years leading up to the Khmer Rouge. The upbeat energy and boundless vivacity of these rock tunes sounds all the more desperate and remarkable when you realize that many of the musicians on the album would be executed simply for making art.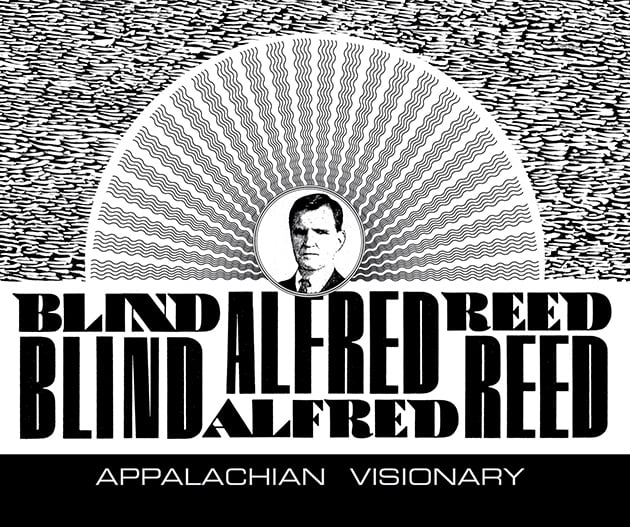 Blind Alfred Reed: Appalachian Visionary — 2016
Blind Alfred Reed was a supremely influential musician who participated in Ralph Peer's historic Bristol, Tennessee, sessions (alongside the Carter Family and Jimmie Rodgers) and who summed up the plight of the American everyman in songs like "How Can a Poor Man Stand Such Times and Live?" He's been covered recently by Bruce Springsteen and Ry Cooder, among many others, but this is the best and most comprehensive collection of his short career, which kicked off in 1927 and wound down in 1929. Featuring liner notes by historian Ted Olson, it's a lovely reminder of the central role music can play in addressing current events and the plight of the average American.