"Your clothes are an extension of personality … they allow you to broadcast who you are, what you believe in, what you want, and so on, which basically allows you to have a conversation with the outside world before you even open your mouth."
Since accepting a job at a music site that came with a loose dress code nearly a decade ago, not much has changed about Andrew Leahey's style. You'll catch him any day in some combination of an old concert tee, snug jeans, and boots. These days, his look is completed by his full beard and long, '70s locks. Duane Allman vibes all the way. He has stuck with what he loves — he knows it works (and we know it works). So, I don't think he'll be changing it anytime soon.
For Andrew, it all starts with the right concert tee. They connect us to a time period — a favorite song, album, or musician — ultimately connecting us to a feeling. Leahey enjoys sharing his interests through style, giving people a view into his personality they may not have seen otherwise. Some of his favorite old concert tees are Tom Petty, Bruce Springsteen, and Aerosmith. If you know his music, you know this makes perfect sense. He's sifted through racks on the road, as well as his go-to vintage spots in Nashville, Tennessee, over the years, keeping his eyes peeled for the right selections and it's totally paid off. His collection of ringers, raglans, baseball, and concert tees would make anyone jealous. What I mean to say is, his collection makes me jealous.
Andrew effortlessly swings his vintage rock 'n' roll look from a chill home and travel attire to a solid stage look with minimal changes. Black or brown cowboy boots? Sunnies, blazer, denim jacket? No jacket? Cords or denim jeans? You get the point. With the swap of one or two items his look transitions for whatever comes next. An added bonus: This also helps keep the suitcase small.
Home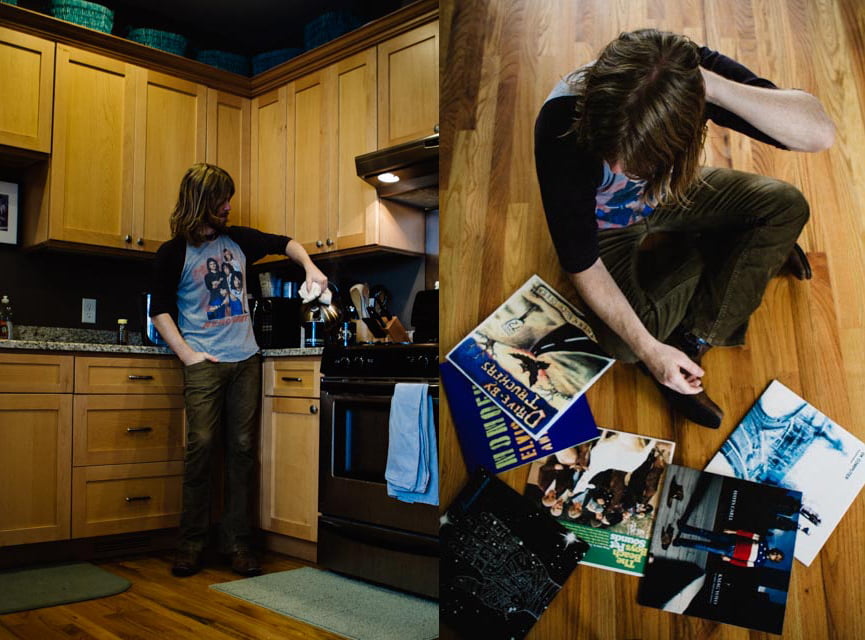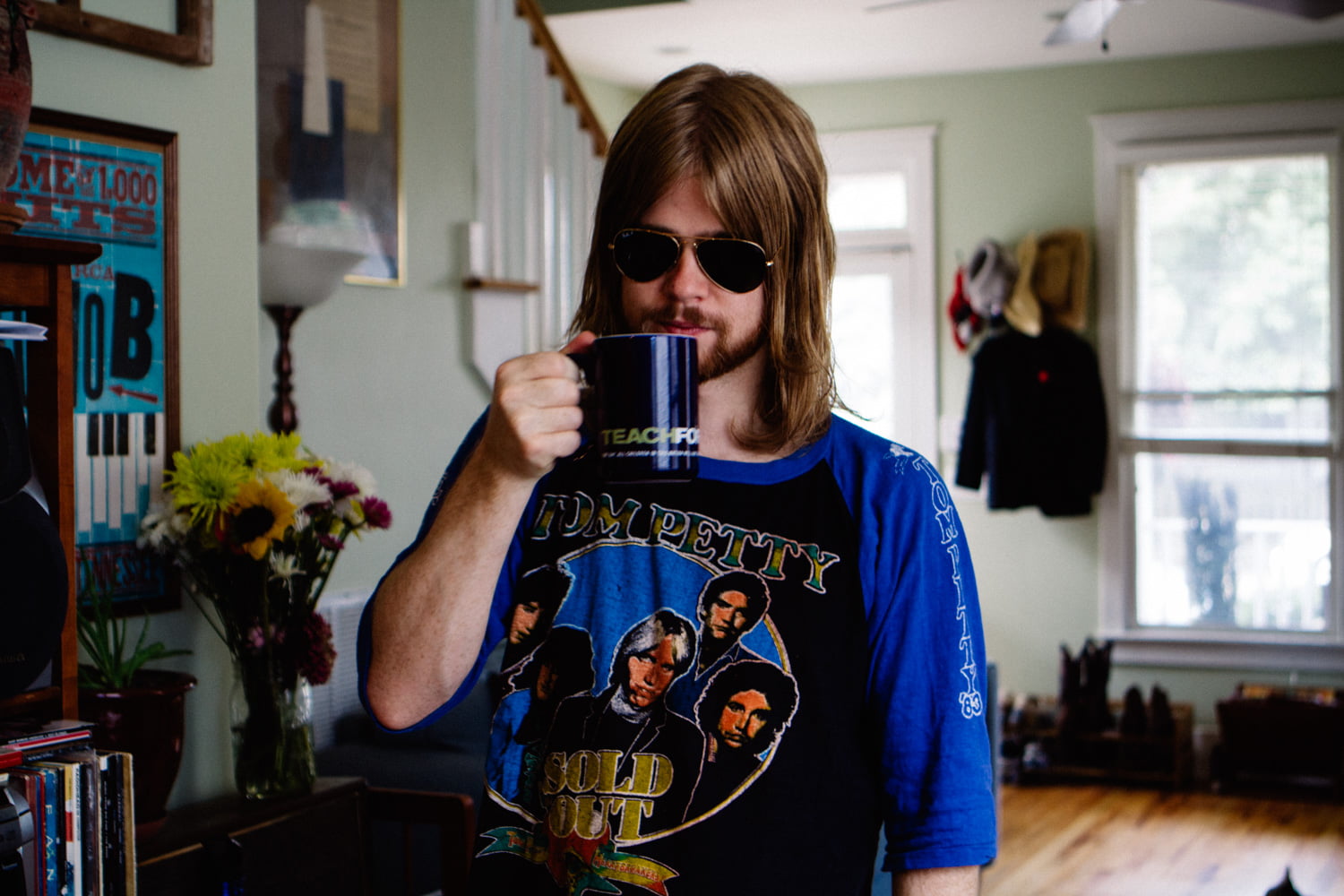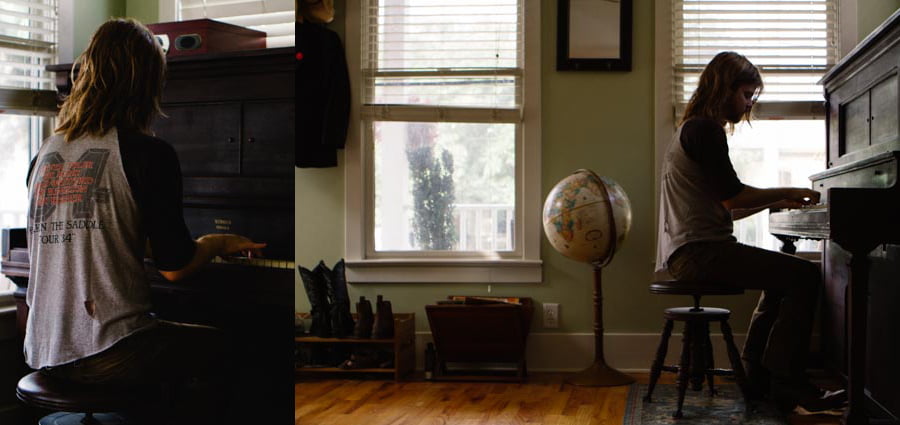 When spending time off the road and hanging around the house, Andrew pairs a tee with his favorite flared, faded green cords and brown boots. I love that he rocks a pair of cords. I haven't done that since middle school! Seeing him stylin' in cords immediately takes me back to the classroom and the sound of my classmates walking around. You know, that zip! zip! sound made with each stride.
Travel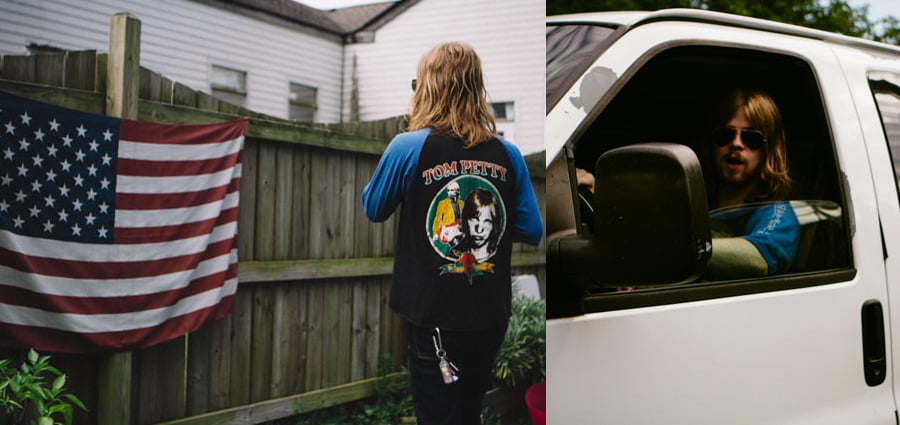 When it comes to long tour drives, without a guaranteed pit-stop at the hotel before his next gig, having something that is comfortable, stylish, and an easy transition is a must. Andrew rides in comfortable dark denim, black cowboy boots, baseball concert tee, and sunnies. An outfit he can easily roll out of the van, throw on a button up (or a blazer) and be show-ready.
Show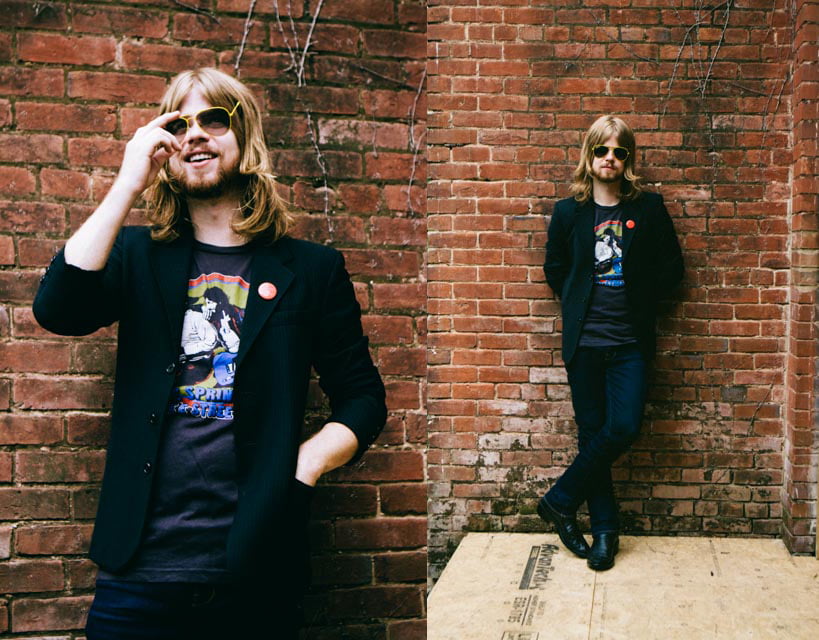 No stiff, starch collars here — Andrew still rolls in his vintage tees for the show, throwing on a light, plaid button-up (worn unbuttoned), denim, and black cowboy boots. I definitely see pieces of his style icons — Susanna Hoffs and Tom Petty (pre-tophat) — shining through.
I love how simple Andrew keeps it. A laid-back, worn-in, rock 'n' roll style that tells a piece of his story. Check out his recently released Skyline in Central Time, if you haven't already.
For more retro-classic style tips, check out our feature on Reuben Bidez.