Nicki Bluhm is venturing out on her own with her newly-released solo album, To Rise You Gotta Fall. The aptly titled album chronicles her life since her split from her husband and musical collaborator, Tim Bluhm, and subsequent departure from the Gramblers two years ago. Seeking a change of scenery and a new challenge, the lifelong California resident acted on impulse and made a cross-country move to Nashville in 2017.
To Rise You Gotta Fall, produced by Matt Ross-Spang (Jason Isbell, Margo Price), features a collaboration with Ryan Adams ("Battlechain Rose"), as well as a Dan Penn cover ("I Hate You"). It was recorded in the legendary Sam Phillips Recording studio in Memphis and captures the raw emotion she poured into her writing over the two-year period. Each song is a different phase in a process of grieving and letting go — a testament that sometimes something beautiful comes out of our darkest times.
When you're paying homage to that Memphis sound, you get something that's tinged with nostalgia, but also totally its own and new. Did recording at Sam Phillips Recording play into that sound?
Yeah, I think so, for sure. Matt Ross-Spang produced the record and he's a Memphian. He basically started working at Sun Records when he was a teenager. His parents got him a session for his birthday to record there. He quickly realized that he wanted to be on the other side of the experience, in the control room, and he started working at Sun as a young teenager.
Then when they started to understand his commitment and passion, and love of that era, and all of the gear that they were using at that time, the people at Sun were like, "Well, we've got Sam Phillips Recording Service." which Sam built in 1958. It has really been left untouched. I mean, it looks the same. All of the decor is the same, everything short of the cigarette butts in Sam Phillips' office. Sam's office is exactly the same. So Matt has really been like a steward of reviving Sam Phillips.
How did that factor into you working together?
His love of that era of music is very pure and real. We have so much overlap of the things that we love in music. From my first meeting with him, I knew that we were going to agree on a lot sonically, and also pull inspiration from similar places. One of the records that he sent me to listen to was a Bobby Charles record, which, unbeknownst to him, is one of my favorite records. It's just like, "Okay, we have a lot of commonality."
Your record was all done analog, too, right?
Yep. We did it all to tape. We recorded it live and we tracked, I think, everything in five days. At the time, I didn't really think – I thought that the band would get the songs and I would sing scratch. But I realized I had never met the band before. I entrusted Matt to choose the players and he did a spectacular job. I was beyond happy with the guys who played on the record but I hadn't met a single one of them. They really hadn't heard any of the demos either. Maybe Matt had shared the demos with them but it was really day-of stuff.
I realized really quickly that I was going to have to sing for real, because I needed to show them where I wanted the energy and where I wanted the arc of the song. It was a really cool experience. I had a straight sight line to all of them. Particularly Ken Coomer on drums. There was a realness to it. That was really inspiring. It made me fall back into that time where I knew I wasn't going to, nor did I want to, overanalyze or bring out the microscope. I just wanted to capture the moment, and not get in my head about all the small details and nitpick stuff. So it was a great space, and a great group of people to make that happen.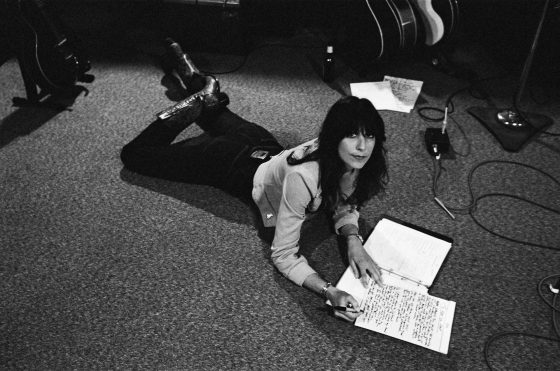 Obviously, you're a songwriter, so all songs are personal in some sense, but these are especially personal. Is there ever a fear when you're writing that something is too personal? Or is it more of a relief that those thoughts and feelings are going to be out there for people to relate to?
Totally. It's super vulnerable. I felt like I didn't really have a choice. I tried not to be cruel, but I had to speak my truth, and that was important to me. I didn't have the opportunity to have a lot of closure or conversations towards the end of this relationship that ended. So this was kind of my way of getting through that, and coming to terms with it, and getting those ruminating thoughts out of my mind, because I knew the toxicity of keeping them in. You have to allow those feelings to happen, you know?
Definitely.
They're going to happen. And I felt like this was a healthy way for me to move through it. Now, singing them on the stage in front of a bunch of people — I've had to do that for the last six months by myself, because I've been on these solo tours, and I have solo tours opening for Lukas Nelson, and Josh Ritter, and just recently, the Wood Brothers. I've definitely felt what that was going to feel like.
Is it more difficult to do it in a live setting?
It was super vulnerable but at this point it's almost like a service. It sounds weird but it's almost like a service I'm providing because we all go through this stuff. For me, music has gotten me through so many hard times. It is comforting to know you're not the only person that's suffering and struggling.
While it's really vulnerable and scary to get up and voice that in front of strangers, it's really inspiring and comforting when, after the show, I go to the merch table, like I do every night, and people come up with tears in their eyes because they're going through something similar. Or something has helped them.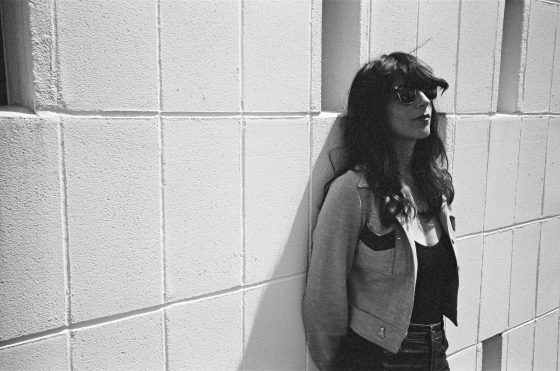 For sure. One of the songs on the album that got my attention, and I think it's because there's such a cool juxtaposition, was "I Hate You." It's not what you expect it to be.
It's a fantastic song. I didn't write that. I wish I did. But it's so good.
Your vocal on it is fantastic because it's just so raw. But then, you've got that Hammond organ in the background, and it reminds me of walking into a Southern Baptist church or something. There's such a cool contrast there, and that it could be such a melancholy kind of song, but it's got this odd optimism behind it, too.
It's interesting because there were definitely many conversations over that song between the creative and the business roles within my camp. The business side was like, "Oh, this is really harsh. This is really harsh language." And from the creative side, we were like, "You've got to listen closer."
It sounds at first listen like it's scathing, and by the title, you might think that. But it's not. It was written by a guy named Dan Penn. When I got together with Matt, he suggested we put a cover on the record. I was like, "Well, if we're going to do that, I want to pay homage to Memphis. I want to do something that is of that area." Matt is obsessed with Dan Penn. I heard that song, and I was like, "Wow. That's it." So we recorded it, and a month later, I was at my friend AJ Croce's album release show, which turns out Dan Penn produced, and Dan Penn was there.
So I was introduced to Dan Penn and his wife, and my friend was like, "Dan, I want you to meet Nicki. She just put your song, 'I Hate You,' on her record." His wife's face just lit up and she was like, "I love that song so much." She goes, "It sounds mean but he said, 'I'm trying to hate you.' And I should know, because that song's about me."
It was just so cute, and such an amazing moment to have recorded that song — and to meet the very person who it was written about, and written by. It was this really amazing, full-circle Tennessee moment for me. It's true. Emotions aren't always straightforward. You can love someone and hate them at the same time, and that's confusing. Human emotions are very complex. I think that song does a great job of displaying that in a really simple way. But you have to be open to hearing that juxtaposition.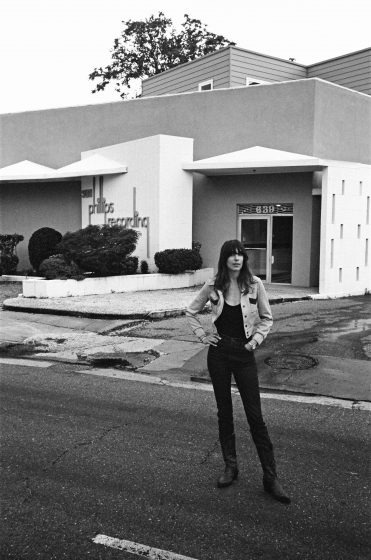 The first thing that struck me listening to the title track was that it's probably not one of the first ones you wrote. Was that one that came toward the end?
It did. I had moved out. I had moved into what I call my healing nest, which was this amazing studio in Sausalito, California, owned by my dear friend. I don't know if you've ever been to Sausalito but it's beautiful and it's on the water. I had this gorgeous view from where I lived, and it was just me and my cat. I was really feeling the support of my girlfriends and my family.
I had come out of such a dark place. Again, not that I didn't return back to that dark place after I wrote that song, but it was definitely a respite in time, or a part of that process where I saw some blue sky, which was a huge relief. When you're deep in it, any relief from that darkness is so welcomed, and for me, that song was a gift because it just made me feel better. I remember the day I wrote it. I was literally smoking a joint on my deck with my cat, and I got into that groove, and it just happened. It was one of those songs that happened quickly, and it just made me feel good.
This is a record that a lot of people could pull off the shelf and use it to make themselves feel better about anything they're going through. What are some albums that you pull out when you're going through a hard time?
Oh, well always Joni Mitchell's Court and Spark, because I love her. Talk about articulating feelings and situations and scenes. She is a master of that. And then, I will just go and binge on J.J. Cale. I'll listen to J.J. Cale for like a month straight. I love Stan Getz. I love a lot of jazz. I don't know if it makes me feel close to my dad. But like, you know, a glass of white wine and some Coltrane or Getz, or something like that, always makes me feel relaxed and good. I mean, the list just goes on and on.
---
Photo credit: Noah Adams