The Bluegrass Situation has revealed the theme and lineup for its third annual Shout & Shine Showcase: A Celebration of Diversity in Bluegrass to be held Monday, September 24, at the North Carolina Museum of History in Raleigh, during IBMA's World of Bluegrass.
The theme of this year's showcase is built upon the connection between bluegrass and North Carolina's Piedmont blues pickers. The event will pair musicians from the local Music Maker Relief Foundation with the best and brightest of bluegrass to illustrate that vernacular music from Appalachia and its offshoot genres would not exist in their current forms without people of color, African Americans, African slaves, and the influence of the music they created.
For the first time, the showcase is a ticketed, sit-down concert that will benefit the IBMA Trust Fund and the Music Maker Relief Foundation.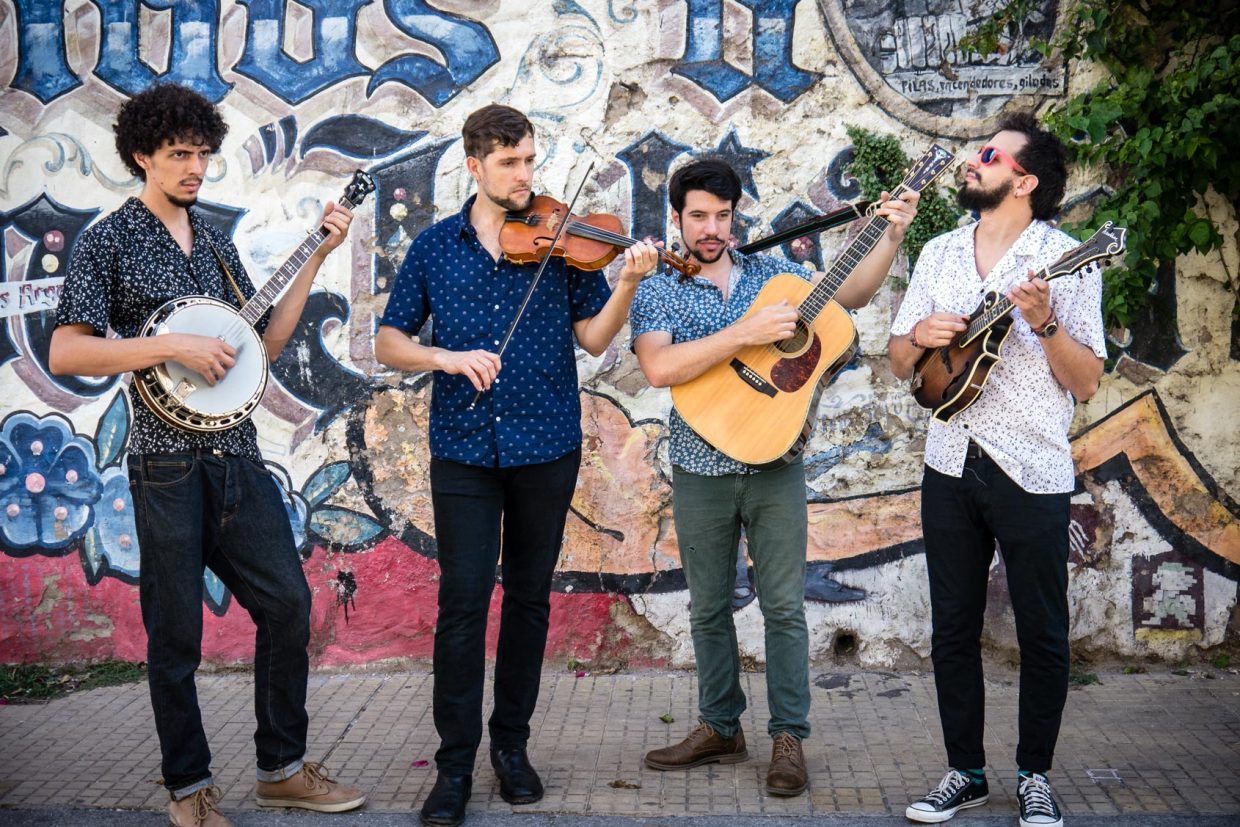 Headlining this year is Che Apalache, a four-man string band from Argentina founded by fiddler and songwriter Joe Troop, featured this month on NPR.  Other performers include: Farmville, North Carolina-based Glorifying Vine Sisters, who have sung together for 50 years, sharing their truth; Amythyst Kiah, a Southern Gothic songwriter based in Johnson City, Tennessee, known for her commanding stage presence and raw and powerful vocals; Danny Paisley, IBMA's 2016 Male Vocalist of the Year, who will bring his reverent and exciting take on traditional country music and bluegrass; and as-yet-unannounced blues virtuosos from Music Maker's stellar roster of talent.
Tickets are $25. Special discounts for members of the North Carolina Museum of History, IBMA, PineCone, and the Music Maker Relief Foundation are available through each organization.
Presented by The Bluegrass Situation and PineCone, Shout & Shine is the first event of its kind at the week-long bluegrass business conference and festival. It was launched in 2016 as a direct response to the North Carolina General Assembly's controversial "bathroom bill," HB2. Now in its third year, Shout & Shine is growing and refocusing its mission on highlighting and reincorporating these diverse voices not only at the showcase, but throughout the week-long convention and festival.
Shout & Shine is made possible by these partners: International Bluegrass Music Association (IBMA), Music Maker Relief Foundation, and the North Carolina Museum of History and the North Carolina Department of Natural and Cultural Resources. Shout & Shine 2018 presenting sponsors are the Raleigh Convention Center, the Greater Raleigh Convention and Visitors Bureau, and The Press House.