Hardly escapable with a presence everywhere from car commercials to the drugstore checkout line, Brittany Howard's deeply expressive voice permeates our culture. It is a storytelling voice, capable of inimitable gymnastics and invoking multiple emotions simultaneously. Howard's first solo project, Jaime, shines a floodlight on the fact that she's the woman responsible for the vision and the creation of this carefully crafted universe.
Named for her late sister, Jaime speaks to Howard's own family experiences growing up in Alabama and addresses the cultural imprints of the region's complexity, rife with some of the deepest pockmarks in human history. The album doesn't so much feel like she's grappling with that past. More so, it is a comprehension of the impact that it has all had on her own life, like a summit's view of a past on which she's built a mountain of a career.
Howard has won four Grammy Awards as a founding member of Alabama Shakes. In January, she'll compete for two more with "History Repeats," her latest single from Jaime. Howard spoke to BGS by phone from San Francisco.
BGS: Not only did you write a very personal narrative on this record, but you also controlled it through the production. Were there differences with the recording process from other projects that you've done?
BH: I wouldn't say it is that different from the Shakes just because usually when I was making the music I would just use my laptop to orchestrate everything. Then I'd show the guys and say, "Ok I've got this idea. What do y'all like about it? What don't y'all like about it?" It was the same process except at the end of it, I just didn't ask anybody what they thought about it.
Was there a difference in the anticipation of the release of this project because of that?
You know, I was really excited to put it out into the world because it was my baby. I didn't really know what anyone was gonna think. And I honestly didn't care or pay much mind to it. I was just happy to do something on my own and have that to show for it. It's just one of those things.
How did the band come together for this? Did you know when you were writing these songs that you wanted some jazz players as collaborators?
I just wanted to play with people I looked up to and had a lot of respect for. Everybody I'm playing with right now, it is just people I've always wanted to play with. Nate Smith is my favorite drummer. He's been my favorite drummer for several years so I reached out to him and asked if he'd play with me. With Robert (Glasper) it was the same thing. It was a level of respect for how they played and why they play and that's why I got them on the project.
What was the recording process like? Was it experimental or did you have it mapped out?
It was pretty well mapped out. I use Logic to compose a lot of my songs so I just showed up with that. We used a lot of the guitar parts I had pre-recorded and put some new drums on it. Nate came in with drums and Robert came in with keys. It was mostly stuff I had already put down.
What guitars did you play on this record? Similar to what you've played in the past?
I just used this old Japanese Teisco guitar that I found at the pawnshop. It looked cool, felt cool. I just stuck to that.
It is widely known that there are astoundingly few female producers. What do you think the biggest barriers are to women in this field in 2019, and did you experience those barriers yourself?
I think probably the biggest barrier is not seeing enough female producers. We know of the most famous female producers. We know of Bjork and we know of Missy Elliot but there are so many other producers out there like Georgia Ann Muldrow that create beautiful music for all of these, especially, R&B artists that we look up to like Erykah Badu. You know there's always somebody behind the "somebody."
I think this is the hugest issue. We don't know about them because they aren't the ones going up and accepting Best Engineered Album. That's part of it. And then giving props whenever you can to people like that, because this is our platform, doing interviews like this, to speak the word about people we look up to and are also inspired by. I love being a producer of my own work because when I was growing up I didn't see enough of it. Still to this day, when I run into female producers and female engineers, I'm just like, "Wow, wow, wow!"
Would you ever produce other acts?
Maybe when I'm older. Right now I don't really know how to do that. But I never say never.
What do you think it is about that Muscle Shoals, Alabama, area that yields so many artists?
Hmmm. You know, I don't know. It's got a colorful history and maybe because it is next to the water. I don't know.
I've asked my dad that question about Mississippi and he says it is because they had so much spare time.
That could literally be it in the south. You finish work and what else you got to do? I think your dad's got a good point. That's why I got into music in the first place because I was bored.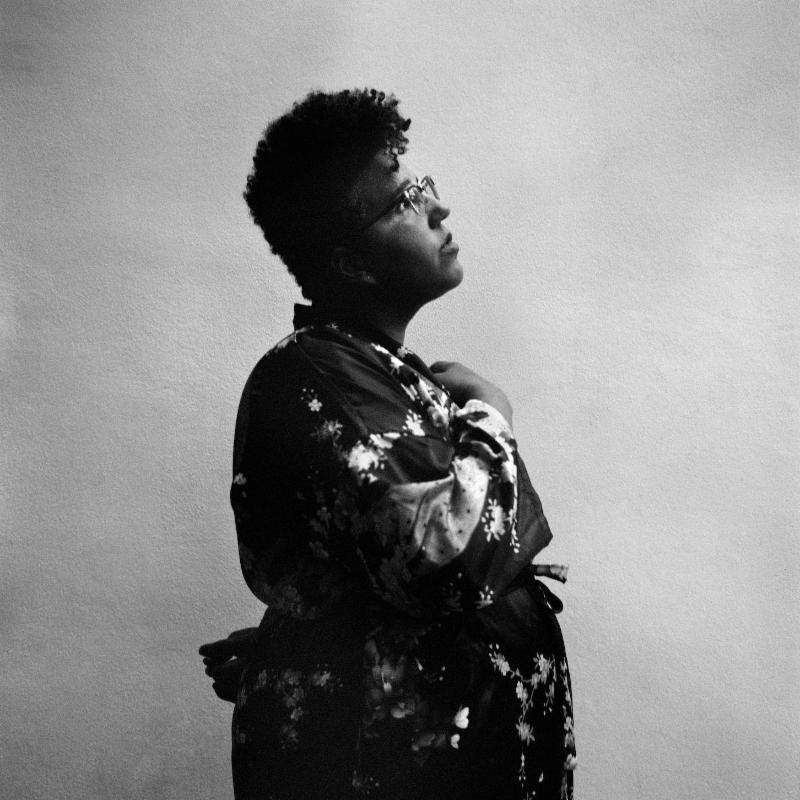 Is that how you learned to play guitar?
Yep. I've been making up songs since I was itty bitty. Like 5 years old. I first got hold of an instrument when I was 11. I just stayed in my room and learned how to play it. And then when I got bored of that instrument, I'd pick up another instrument and learn how to play that. It was fun. Instant gratification.
Did you start on guitar?
No, drums were my first instrument and then bass guitar. And then keys and then I picked up guitar.
Were your parents supportive of that?
Yeah, they were pretty supportive. They are really supportive now. I think back then they were just like, "Man, what is she doing?" My rehearsal room was right next to my dad's bedroom. I'd be playing the same thing over and over again for hours. He wouldn't complain until like 11 p.m. and then he'd be like, "All right, that's enough. You gotta cut the amps off." I definitely don't think they expected all this.
Who were some of your heroes when you were 11 and just starting to play?
When I first started playing, I liked that popular stuff, like anything and everything. I think one of my greatest inspirations was Chuck Berry. He was such a cool guitar player the way he played. And I really liked Bonn Scott from AC/DC. I thought he was a really good frontman, really entertaining and had really good energy. I liked anything I could get a hold of when I was 11. I'd play anything really. I even tried to play metal. Couldn't do it but I tried. I was just so curious.
When you go from writing back then — when you were a child or when you were still an anonymous citizen — to writing now for an audience that you know is there, does it change the way that you approach writing?
Whenever I start getting bugged out, I just change what I'm doing. Once I think too much about what I'm going to make, that's when I gotta get out of that headspace. I think the best thing to do is change instead of thinking about, "What am I gonna write about today?" Or "how do I write a song about this?" The best thing for me, in my opinion, is don't try too hard. Just show up.
Did you approach the process of writing this record differently than you have in the past?
No. Here's the thing. When you first start a record, well for me anyway…Boys and Girls [Alabama Shakes' 2012 debut album] was different because we had all the time in the world to make the first record, like they say. But then the second record I was panicked because I was like, "Oh shoot. What if this is a fluke and I can't do it no more." There is always this panic.
So then with this record, I was panicking, because I was like, "What am I gonna write about? What's it gonna sound like?" But I was less worried because I had been there before. So I would just say, I just sat down and quit thinking so much, and then that begat this record.
What would you as a young child growing up in Alabama think of this record?
Oh man, I would have loved it. I would have thought it was so dope when I was younger. But then I'm pretty biased, you know. I would have loved hearing something like that and knowing that a woman made all of it. Just like when I heard those Missy Elliott records and she made all those beats. It was like her child. Timbaland would leave the studio and she would finish the song. Knowing she did all that. Also Bjork. I think it would have been so cool to know.
Do you feel a sense of responsibility with that at all, like you need to be out there talking about that for the next generation?
I think it only helps everybody to talk about it. Like, "Hey, I made this and if you are a young woman that wants to make music how she hears it, don't let nobody tell you different." Everybody can have ideas but when it comes to creativity, it's subjective. It is like everything else, it's just about how you feel and how you wanna move people. I would say, no searching for perfection. Just search for the best way to talk about your experience and what makes you unique and your individual self. I think that the more you talk about that, the more interested in the music they will be.
---
Photo credit: Danny Clinch
Illustration: Zachary Johnson