Waylon Jennings and Willie Nelson are familiar to every country fan – and more than a few would consider them the original Outlaws. In a brand new exhibit, Outlaws & Armadillos: Country's Roaring '70s, the Country Music Hall of Fame and Museum in Nashville strives to explain how that name stuck. More importantly, it traces the connection between Nashville and Austin to show how these cities shaped country music in the 1970s, considered one of the genre's most incredible periods of creativity and individuality.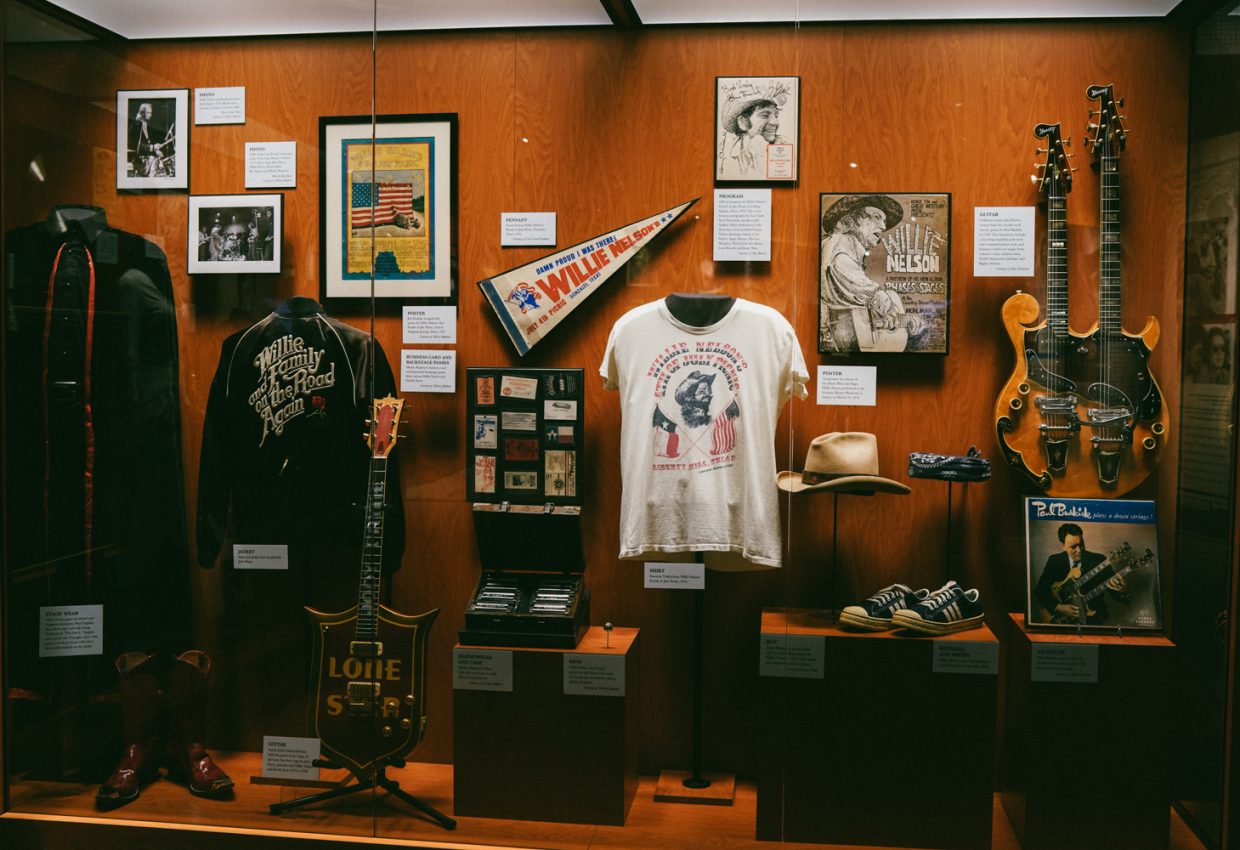 The emergence of Willie Nelson as an iconic Texas musician is central to the exhibit. His blue sneakers and other parts of his casual wardrobe are emblematic of how he stood apart from country entertainers in that era.
Waylon Jennings and his wife, Jessi Colter (shown above), appeared on the first-ever platinum country album, Wanted! The Outlaws (1976). Guitars, a Grammy Award, and posters from Jennings' performances in Nashville and Austin are on display.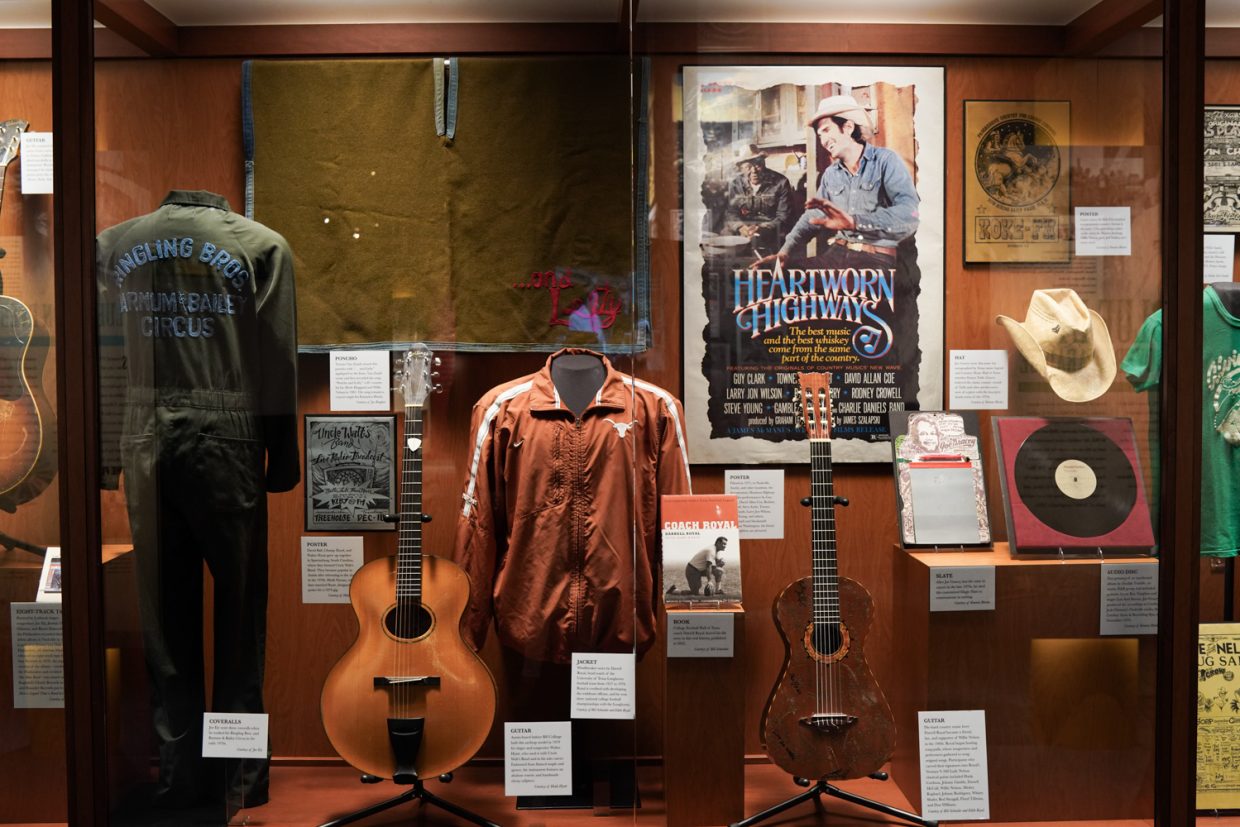 A poster of the film Heartworn Highways is displayed next to a poncho embroidered with "… and Lefty," which belonged to Townes Van Zandt. Items from Guy Clark, coach Darrell Royal, Alvin Crow, and Uncle Walt's Band are also featured.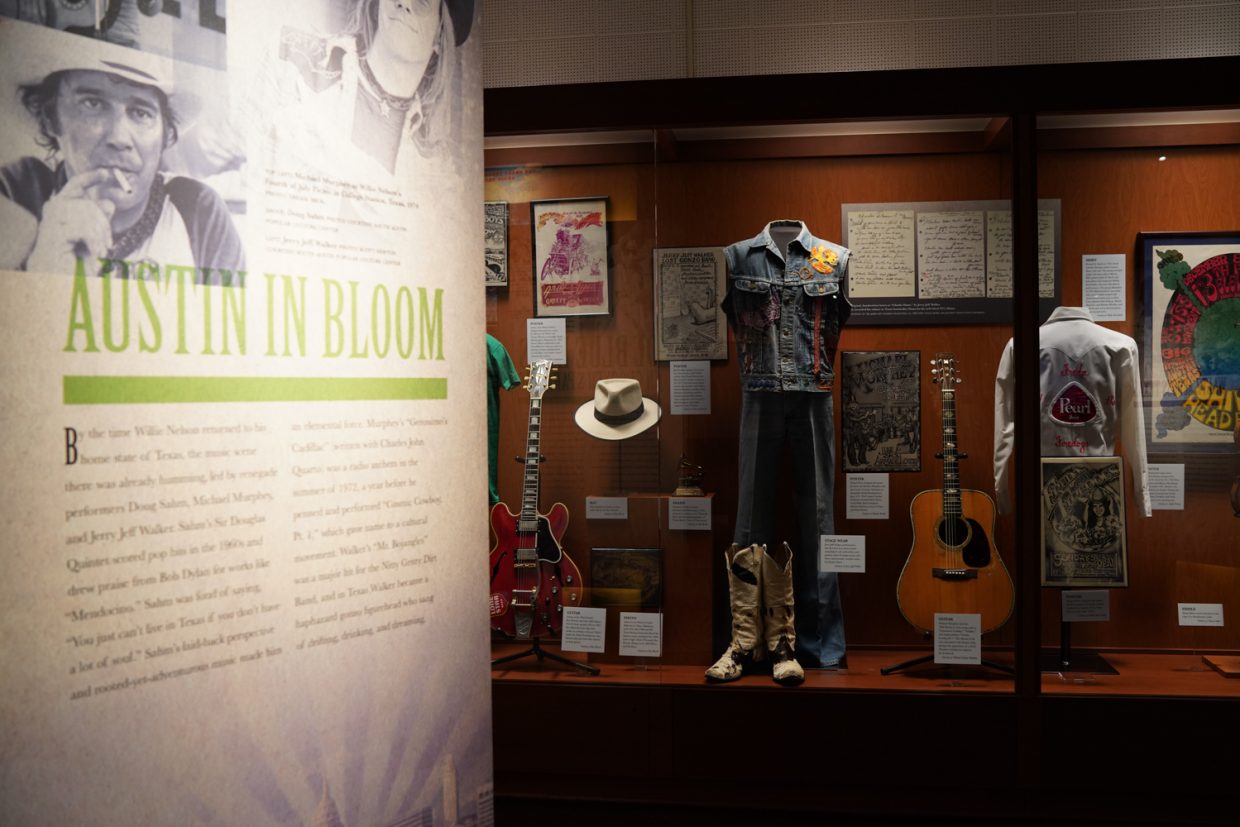 The comprehensive exhibit explains the contributions of Jerry Jeff Walker, Asleep at the Wheel, Michael Murphey, Doug Sahm and Freda & the Firedogs, through rarely-seen memorabilia provided by the artists.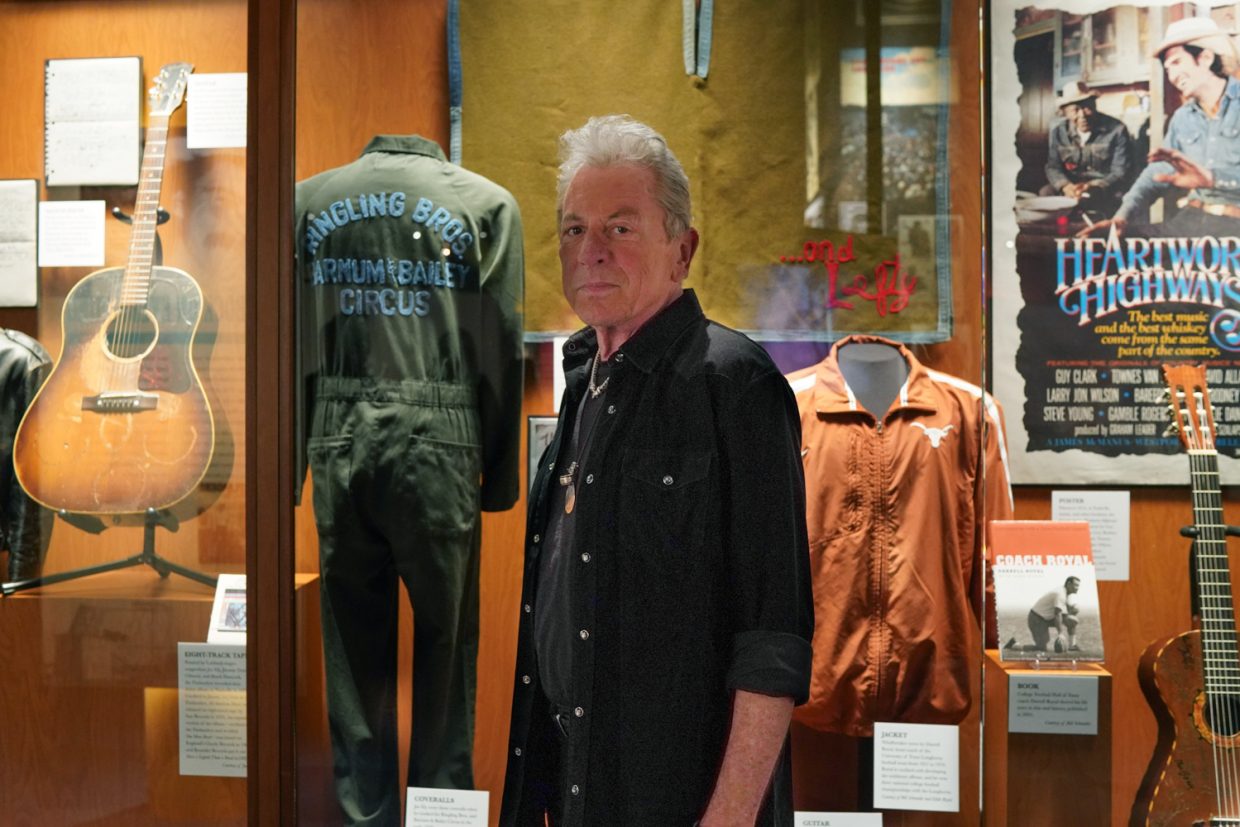 Joe Ely poses next to the uniform he wore while working for the circus. Ely became a force in Texas music as a member of The Flatlanders and through a number of acclaimed solo projects. He also performed on opening night.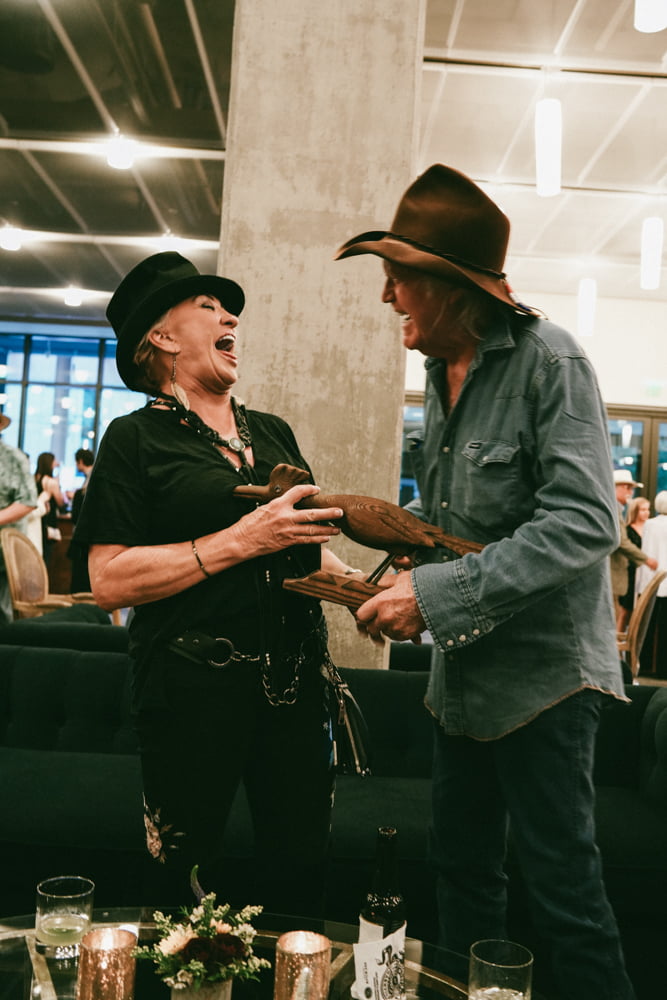 Texas natives Tanya Tucker and Billy Joe Shaver catch up at the opening night party. Jennings' 1973 album, Honky Tonk Heroes, is composed almost entirely of Shaver's songs. Tucker broke through in 1972 with "Delta Dawn."
---
Text by Craig Shelburne