Earlier this year, we wrote about the wonderful work our friends at the Music Maker Relief Foundation are doing to support Southern musicians and preserve the musical legacy of the South. Now, you can give back to this wonderful cause and pick up some cool swag in the process. As part of #GivingTuesday, a November 29 global event that encourages participants to donate to charities that acts as a foil to the more consumer-driven traditions of post-Thanksgiving Black Friday and Cyber Monday shopping, we've teamed up with Music Maker to offer the chance to win some awesome prizes for anyone who donates to the foundation today.
Donate to Music Maker and you'll automatically be entered to win one of the prizes below. You'll also receive a link to download an exclusive mixtape curated by the BGS and Music Maker. Please note: In order to be eligible to win a prize and to receive the mixtape, you'll need to note "BGS" in the comments section of your donation. Music Maker plans to match up to $10,000 of donations made today.
Music Maker T-Shirt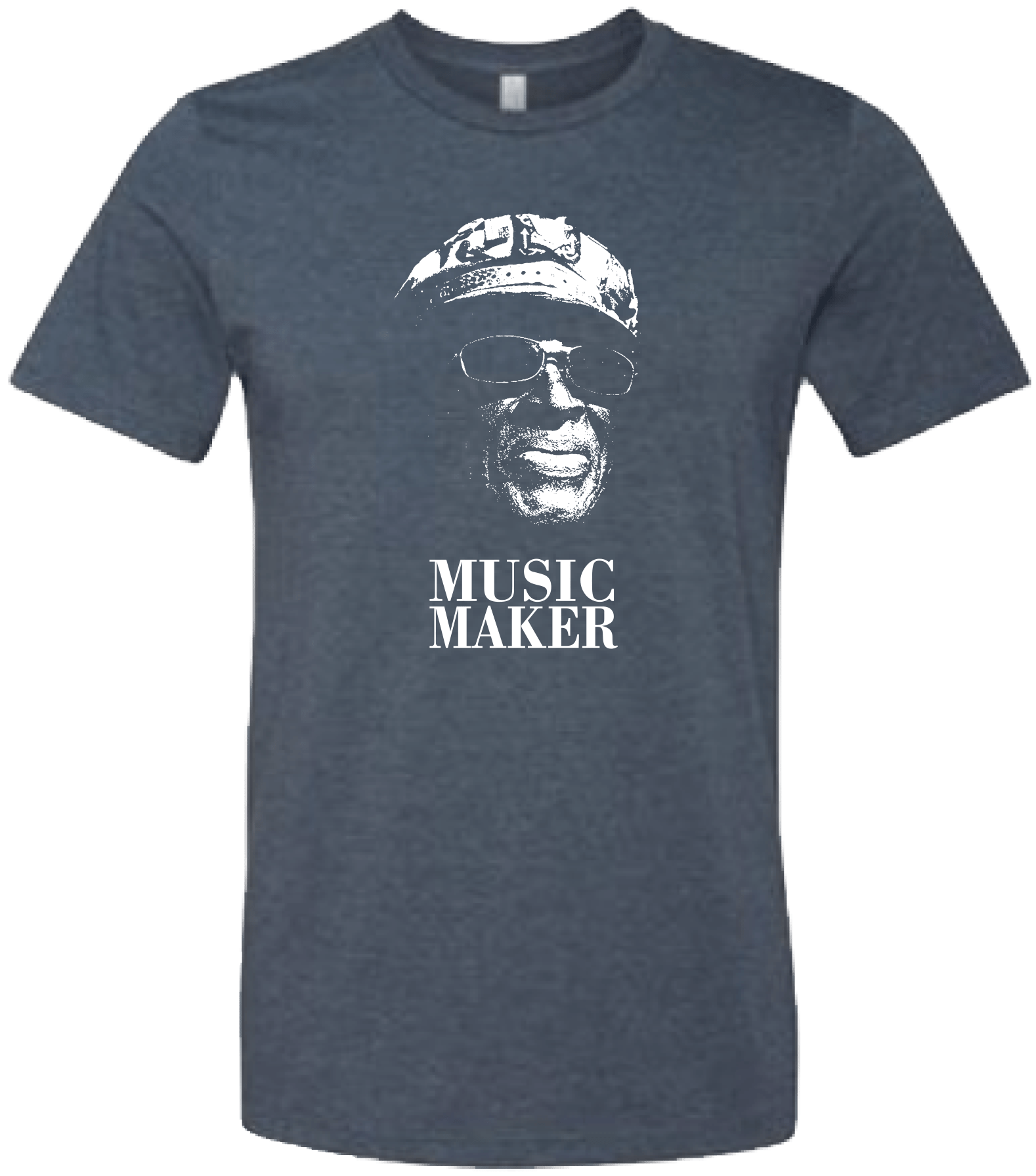 This Next Level Apparel 50/50 t-shirt is a must-have for any music lover. The shirt commemorates one of Music Maker's dearest partner artists, Captain Luke.
The Whole Nine Yards Set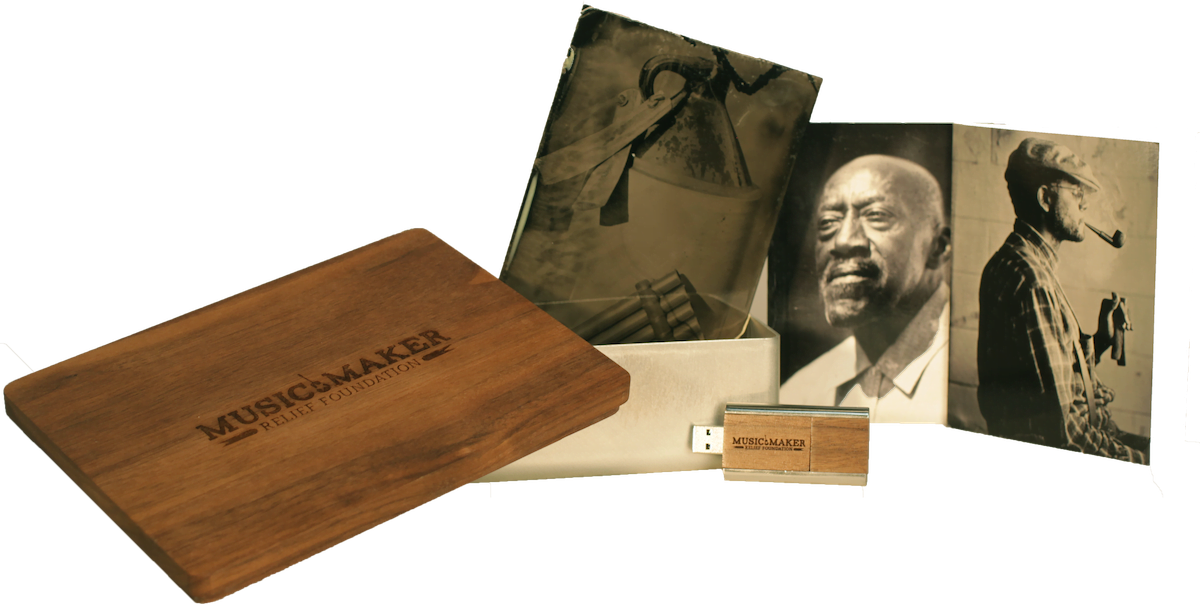 Over the past 20 years, Music Maker has accumulated an incredible collection of music from amazing artists from all over the South. Our new version of "The Whole Nine Yards" contains a digital collection of all 170 Music Maker releases consisting of 2,109 songs, as well some unreleased gems. This beautiful package comes with a customized walnut USB drive, box, and five greeting cards
We Are the Music Makers Book and CD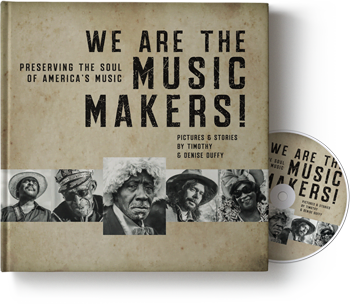 We Are the Music Makers: Preserving the Soul of America's Music, written by Timothy and Denise Duffy, features over 65 photographs taken by Tim Duffy over 20 years along with stories and songs. Of the book, B.B. King said, "We Are the Music Makers highlights an essential part of our culture, providing us a glimpse into the lives of the amazing, and often little known, musicians of the American South. Tim Duffy has taken every opportunity to sustain a dimension of blues culture that could easily be lost forever, and nowhere is that more apparent than in his new book.
BGS Zip-Up Hoodie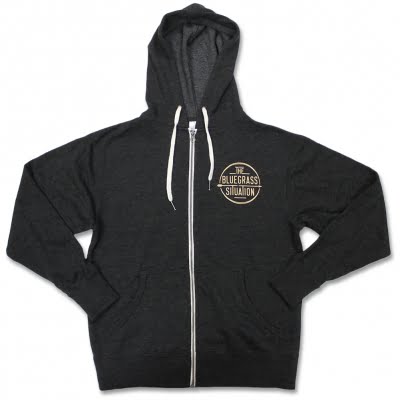 Stay warm with a Bluegrass Situation hoodie. This design is printed on a slim fitting, soft-style, zip-up sweatshirt.
BGS Leather Coozie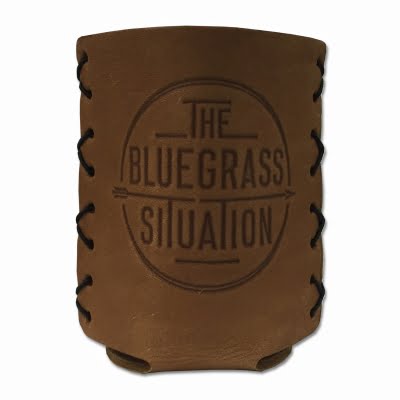 Extremely high quality leather coozie that is bound on two sides to make sure the coozie doesn't slip from your beverage.