Charley Pride might be 83 and a living country legend, but that doesn't mean he's not wise or proud enough to still listen to his wife. "It's been six years since the last one," Pride says of his 2011 album, Choices. "And my wife said, 'Why don't you try and find a producer you might like to work with?'" Pride heard her loud and clear and, together, they found Billy Yates, a renowned Nashville artist, producer, and songwriter. Even in his 80s, Pride wasn't afraid to shake things up a little. Clearly, he's never been afraid to take chances and drive from his gut — straight to 36 number one songs and spots in the Country Music Hall of Fame and the Grand Ole Opry.
The result is Music in My Heart, 13 songs of tender country traditionalism centered on Pride's warm tone and classic, twangy spikes of fiddle and steel guitar. After all these years and one of country's most storied careers, Pride's never found a reason to veer away from what he does best — songs that grow fruitfully from the genre's original roots, watered with the souls of Bill Monroe and Roy Acuff.
"I'm a traditionalist," says Pride. He repeats the phrase so it's undeniably clear: "A traditionalist. You don't have to worry about me crossing over, because I'm a traditionalist and I'm proud of that. People used to say to me, after 'Kiss an Angel Good Mornin" started going up the charts, 'Charley, when are you going to cross over?' I said, 'I ain't going to cross over to nothing.' They want me to cross over? They crossed over to me!"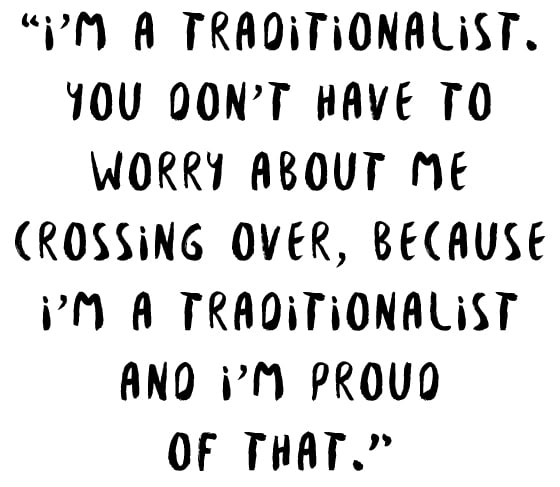 Pride, who's sold over 70 million records worldwide, has certainly earned the right to stick to his convictions — and he's also proven the value of driving straight from the heart, with equal parts hard work along the way. Pride grew up the son of a sharecropper on a cotton farm in Sledge, Mississippi, and has lived a life worthy of the movie screens, so much so that a biopic has been in the works for years (at one point, Dwayne Johnson, aka the Rock, was even in talks to play the singer). Pride held tenure in the Negro baseball league, was drafted by the Army, and ended up in Nashville after his plans in sports crumbled. He took the bus to Tennessee, eventually breaking barriers with hit after hit in the '60s, '70s, and '80s. Even now, he's still working, performing sometimes 40 concert dates a year. The only difference is that he's singing to multiple generations.
"I'm singing to three or four decades now," Pride says. "I was in Indiana a few years back, and a lady hollered out in the audience, 'Charley! You're singing to five generations!' I'm singing to grandmothers, grandfathers, granddaughters. I don't want to sound like I'm bragging, but they're still standing up when I first come on. They scream, 'Oh, Charley. You've still got it!' Not just the ladies; the men are, too. When you get that kind of thing, it's hard to quit."
Indeed, Music in My Heart is still very much progressing and alive. Instead of compiling an album of tributes, or something trying to appeal to country's current trends, it's unapologetic in its tone: it opens on "New Patches," with fiddle that's clear as day, undeniably traditional and Southern-rooted. Pride's voice, too, has only honeyed as the years have gone on, deepening a touch, yet barely fraying. Even in his personal listening, he's never strayed from the classics. "I listen mostly to Willie's Roadhouse," he admits, about his buddy Willie Nelson's classic country show on SiriusXM. He sees Randy Travis as the dividing line of sorts between the new and the old guard.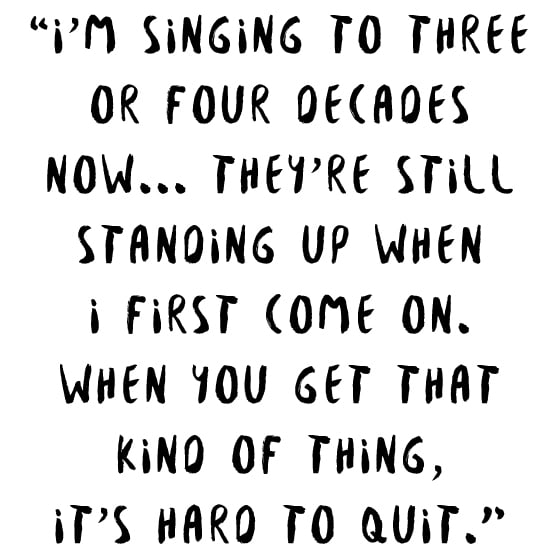 "From Randy Travis came Tim McGraw, Garth Brooks, up to Taylor Swift, to now," he says. "Most of them, I've met and they've been really good to me, same as my peers up to George Strait. I've liked not one or two of their songs, but a whole bunch. Garth Brooks, he treats me like a dad. Well, not a dad, but with respect, for my being a traditionalist."
Predictably, it's once again his wife Rozene — to whom he's been wed since 1956 — who is the balancing force. "If I'm in her car, she listens to the people coming up," Pride admits, though don't ask him to recall any of their names. "The youngsters that are coming up right now." Pride's own youngster — his son, Dion — carries on the family tradition with some other famous offspring: Marty Haggard and Georgette Jones, something Pride himself brings full circle on Music in My Heart by covering Haggard's "The Way It Was in '51."
With the genre's recent embrace of traditionalism, it would be a pity to put Pride only in the category of dust-gathering legacy acts: He is one, undoubtedly, but he's still making music that has ample power to scratch that modern classic country itch. Maybe that's because he still sees his best days ahead of him. "I think this is my best work, and I'm not just saying that: I'm stating facts that I believe," he says. "I culled these songs down to the ones I really love, the way I have done all my life. Like I've always said, I'm in the business of selling lyrics, feeling, and emotions."
And Music in My Heart is beating fast and furiously with all of those things, 83 years in the making.
---
Lede illustration by Cat Ferraz.