Like all of us everywhere, Lydia Loveless and John Paul White are in dire need of coffee. It's early morning on a weekday, and they're both out on the road: Loveless en route from Houston to a gig in Birmingham; White biding his time in Charlotte, North Carolina, before a show that evening. They're both far from home, making do with hotel continental breakfasts and fast-food caffeine.
"It'll probably take me an hour or so to sound somewhat intelligent," says White. Loveless agrees. "I'm just waking up. I'll probably be pretty rambling."
As caveats go, neither is especially believable. Both White and Loveless have released ambitious albums that are confessional but evasive, musically confident yet emotionally messy. Beulah is White's second solo album, but his first since the dissolution of the Civil Wars, the duo that helped codify roots music for a mainstream audience. Written and recorded in Muscles Shoals, Alabama, where he lives and runs Single Lock Records, his songs range from cowboy-trail folk to swampy blues to pop songs that recall Elliott Smith, yet his lyrics are single-minded in their darkness.
Loveless's latest, Real, is a similarly harrowing exorcism. Leaving the alt-country of her early albums far behind, the Ohioan adopts a darker, tougher sound, somewhere between the stuck-in-the-city riffs of prime Strokes and the '70s pop-rock flare of the early Heartbreakers (Johnny Thunders or Tom Petty — pick one).
Both albums contain so much wit that you can't imagine either would be at a loss for words.
So, do you two know each other?
[Awkward Silence]
Lydia Loveless: No. I don't think so.
John Paul White: I don't believe so. I was afraid to answer.
LL: [Laughs] I'm always afraid to answer that question.
JPW: I'm always concerned someone's going to say, "You asshole! We've met three times." I think we have mutual friends. We run in a lot of the same circles, but I don't think we've ever met. So it's nice to meet you, Lydia.
LL: Likewise.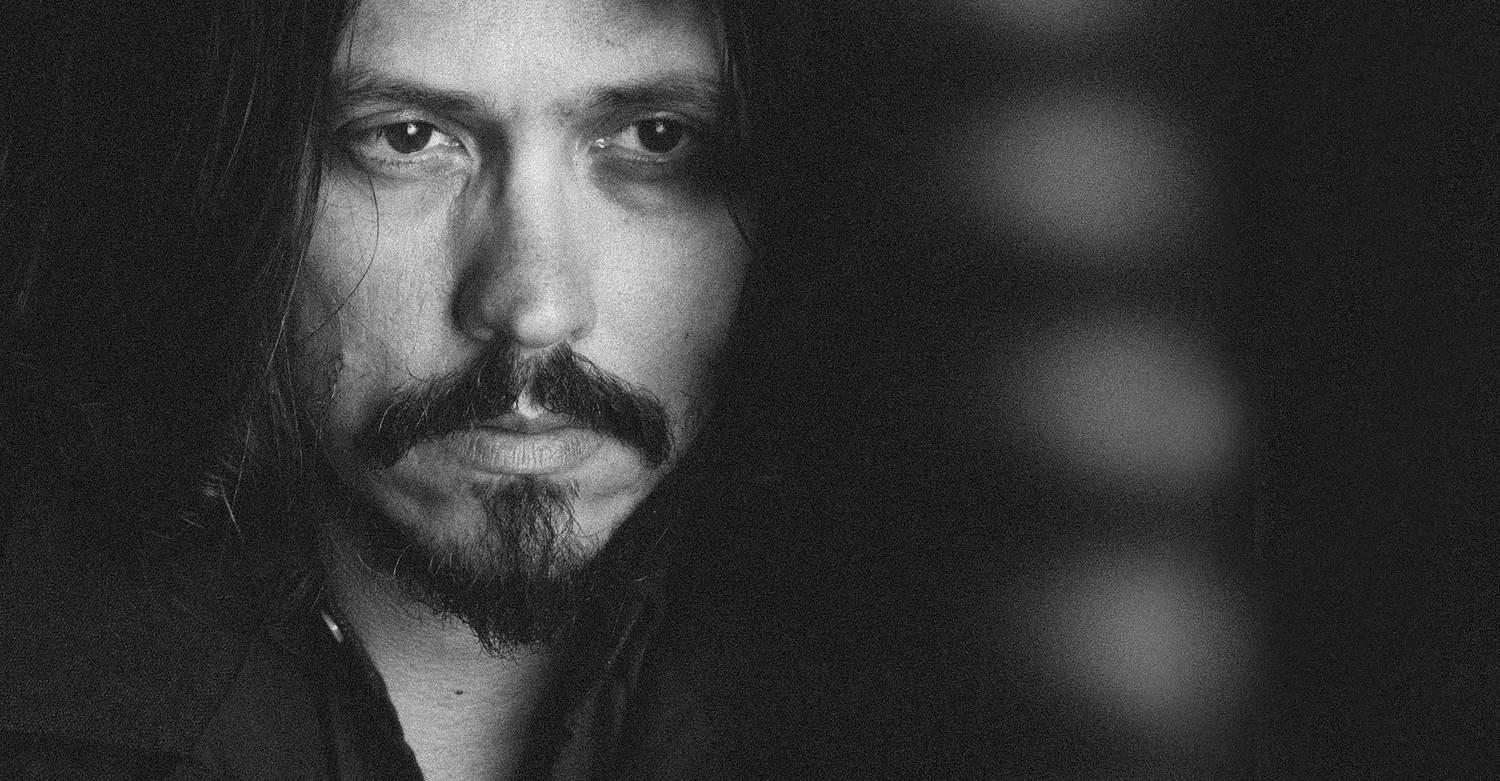 Both of you represent smaller music scenes. Not your Brooklyn or Nashville, but the Shoals and Columbus, Ohio. How have those slightly out-of-the-way places shaped your music?
LL: For me, Columbus is such a bitter and pessimistic town, at least in some of the scenes that I run in. There are the really angry punk kids and smelly metal kids, and then, on the other side, there's this really uplifting attitude — like we're really going to develop the city and make it great. I have some journalist friends who are very excited about everything. So there's a balance. But my music is not the most optimistic or mood-lightening in the world. But I do think it's about that very Midwestern struggle, that everything-is-so-hard attitude.
JPW: My dad used to live up there. He and all of his brothers moved up in the '60s to work in the auto plants, and he brought back a lot of stories about that. I won't say he disliked it or liked it, but he definitely felt that struggle. It didn't feel uncommon to him, being from the South. In some ways, it was a different kind of struggle, but in other ways, it was the same. You're just trying to put food on your table. Down here, there's more an attitude that you shouldn't have an identity; you should just fit in. Put your head down, nose to the grindstone, hoe your row, and then move on to the next one.
I grew up around a lot of that, but at the same time, in the Muscle Shoals community, you had this sense that you could accomplish something great. You saw a lot of people who were heroes and you heard the great music they made. They made a small-town kid from the Tennessee Valley feel like he could do it, too. So I think that there was a lot of hope when I was growing up: "They did it, so why can't I?"
Music remains an industry in the Shoals, but it's less so in Columbus. Did it offer something like escape for you, Lydia?
LL: I think so. I'm a very shy person, and was even more shy as a kid. If you spend a lot of time sitting alone in the woods or walking by yourself lost in thought, music can be a good way to filter a very overactive brain. It also gave me an opportunity to perform with someone else. Any time I was onstage, I had to go to a very different headspace and get outside of my own personality.
JPW: I always hear people talk about playing music or writing songs as a cathartic experience, and I guess that can be true. But it's such a strange existence we share: We write these songs and we feel them so personally — we open these veins so publicly, and that can be cathartic. But then you have to sing it again the next night and the next night and the next night. So you get to exorcise those demons, but then you have to live with them every single day and night. It's a weird existence.
LL: It's definitely not normal. I've been thinking about it a lot because our record was made a long time before we started doing this tour. I'm like, "Damn, I feel like I'm as depressed as I was when I was writing these songs," and I realize maybe it's because I have to sing them every night. You can't just go through the motions. You have to really feel it, and you're never going to get over that.
JPW: And people want to see it. They want to feel it, too.
LL: What's wrong with them?
JPW: They pay to be bummed out. What the hell? But thank God for them. I wouldn't have a career, if it weren't for people who are as screwed up as I am.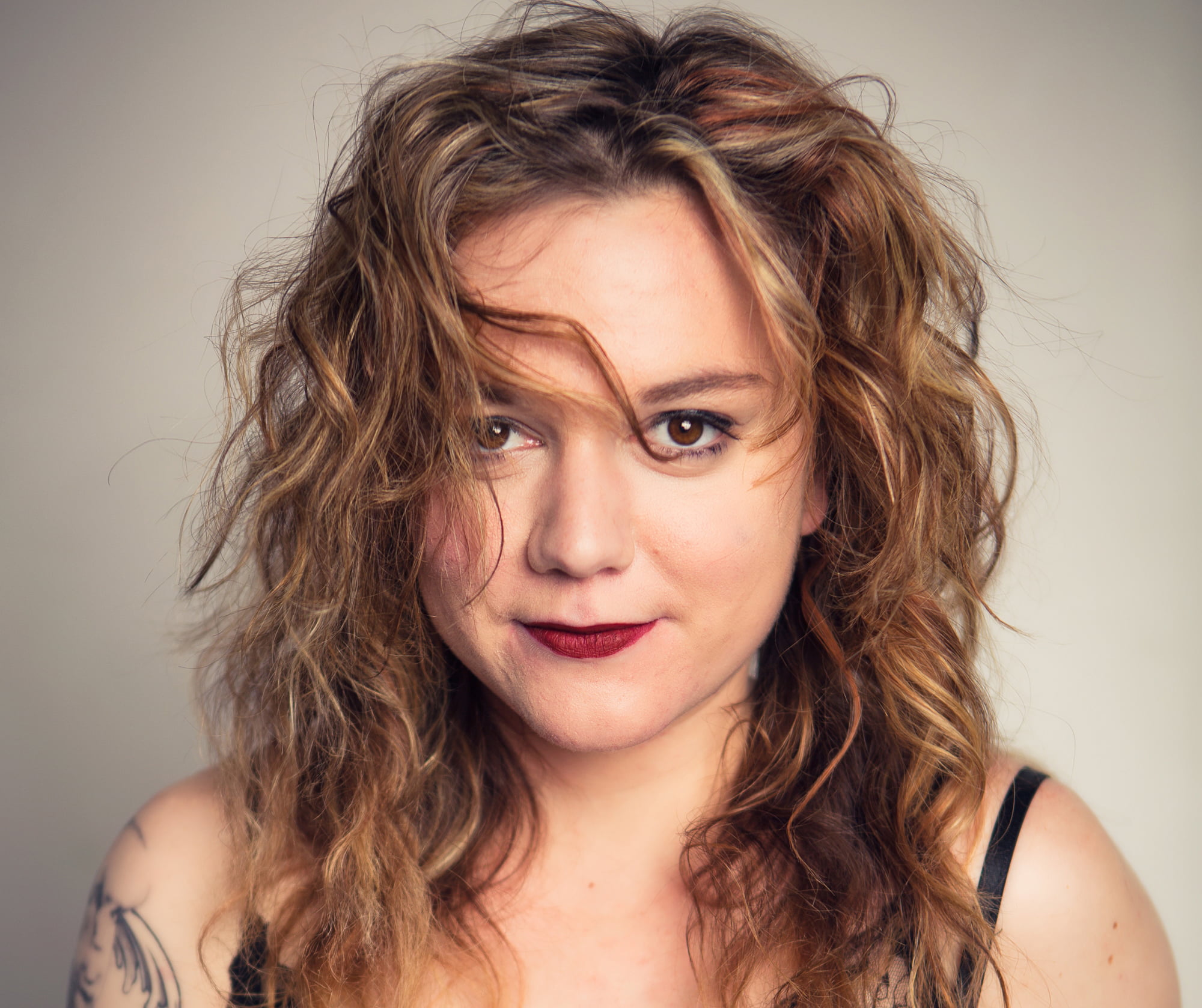 How do you psych yourself up to sing such harrowing songs?
LL: I don't know. I get really tired.
JPW: Amen. I have an out for me, at least. I don't know about you, Lydia — I don't know how intensely personal everything is that you write. But I tend to make it where it's not 100 percent about me. There are parts of me in there. I like to get down in there and get as close to the bone as I can, but it isn't always autobiography. And so I can step into a character and step back out of it sometimes. Otherwise, I don't know how long I could do it, if it was just a constant shedding of skin every night. I'd be pretty raw after a while.
LL: There's definitely an element of character to my songs, but I guess, for this particular record, it was more personal. It's been a new touring experience, especially with the world being so insane and with the political climate so crazy. After a while you're like, "God, why am I up here screaming about personal things right now?"
It definitely seems like listeners conflate the songwriter with the song.
JPW: Most of my favorite songwriters and artists were always talking through characters — like John Prine, Kris Kristofferson … folks like that. I grew up with a lot of country music, and a lot of the time those artists didn't write the songs. They lived through them, so it wasn't necessarily their story, but you believed every word that came out of their mouths. We don't force our fiction writers to only write about their own personal lives. If they did, they'd run out of stories pretty soon. I feel like what we do is not that far removed.
LL: It's the difference between doing something with shades of you in it and doing something completely autobiographical. And, I guess, doing something that's obviously totally phony.
Does that change from one night to the next? Do you find more or less of yourself in these characters over time?
LL: I would say yes. And that's why I really hate when people are like, "What's this song about?" And you have to come up with some seven-second explanation. Not only does it change every night for me, but people come up to you every night and say, "Oh, this really helped me through this time." Or, "This has this meaning to me." I don't want to ruin it for them or myself.
JPW: I agree 1,000 percent. I need to start writing down what people think my songs are about, because that's so much better than what some of them actually are. And they tell me these elaborate situations they were in and how this song was a perfect way to deal with that trauma. If I had been in that headspace, I would have never written that song. I'd just write something that was too on the nose. I try to write everything vague and blurry so that anybody can step in and be the screwed-up character in the middle of it.
That seems like something that both of you are doing in your songs. Lydia, I read an interview with you about the song "Longer," which I heard as a break-up song, but which you said was inspired by the death of a friend.
LL: Honestly, it could go either way for me. I don't want people to be forced to listen to that song and think about death. I've broken my rule on a couple of these songs in interviews, just because I get nervous and flustered and said, "IT'S ABOUT THIS!!!!"
JPW: A friend of mine, a mentor of sorts as a songwriter, used to tell me not to put a wedding ring in a song. What he meant is what you're talking about. If you paint that picture in too much detail, then the song doesn't leave any room for interpretation. The moment you mention somebody has on a ring, then it's about a married person or a person who was married or getting married. And you've just alienated every single person on earth from the song. All I have to do is take that ring out and now this song works for everyone that hears it. It could be about love and it could be about death.
LL: Death wearing a wedding ring.
JPW: [Laughs] That's the next album title.
I would think that would make these songs fresh every night. You can live with them long-term and maybe not feel like you're going through the motions.
LL: For me personally, you have to think about that, but it's important to not think about those things while you're writing. Certainly it comes up when you're touring.
JPW: I tend to just go with whatever feels right at the moment. What I have a problem with is looking at the page and thinking, "Oh God, what are people going to think this means? How much therapy am I going to be offered?" I could go back and change it, but then it just feels watered down. If you're trying to write the best song you can, then you have to be okay with putting a part of yourself out there. I just hope that people are still listening to those songs by the end of the year.
LL: Or by the end of the song.
JPW: Amen. I don't sing any songs that I wrote that long ago, to be honest. The stuff I was writing then was completely different. I was pretty obsessed with Jeff Buckley at the time, and that's probably obvious. Everybody has been obsessed with Jeff Buckley, at some point. I reserve the right not to play songs I don't want to play.
LL: There are certain songs that I wrote five years ago that I don't want to play. It's a different situation because I was learning to write songs when I started making records. That was always what I wanted to do and I just started to do it. So there's certainly some cringe-worthy material in my catalog. Not everybody puts their 19-year-old decisions out there. You mellow out as a human when you get older.
JPW: I'm older than you are, so I don't have to worry about the 19-year-old-me stuff. Nobody knows about it and nobody will ever hear it. Thank God.
Do you ever have a chance to go back to those songs?
LL: I try not to revisit too much. Sometimes I'm subjected to it somehow, or sometimes it just comes up. You're making a record or whatever. Someone will put it on in the room and you just melt into the floor and die of embarrassment.
JPW: In a really small town like the Shoals, I can walk into Best Buy or some place like that and sometimes somebody will think it's a clever idea to put my music on the stereo. I just turn on my heel and walk right back out. That's probably not a good sales ploy. For this recent record, I was doing an interview, and they were playing tracks during the interview. It was a weird out-of-body experience, because we've been playing them live for so long and we do them so differently. They keep morphing every single night, and there are even lyrics that change. So the album versions sound so innocent now. When I recorded them, I hadn't been touring for three or four years, so they were all super fresh. They didn't go through their paces of growing. They were just documented. I'm proud of them, but they're completely different songs now.
Does that happen to you in Columbus? Can you be a celebrity of sorts in a small city?
LL: I think they know better than to do that. There's certainly much less anonymity in a smaller town. I would never refer to myself as a celebrity, but there's definitely some recognition there. I think you get more shit than accolades, when you live in a small town.
JPW: That's how I grew up. The other side of that is that you have a lot of people pinning their hopes on you. Every time you talk to them, they're like, "Man, we're all rooting for you. We're all living through you. We're watching and you're making us proud." Which is awesome, but it's a lot of accountability.
LL: Yeah, it's scary. You forget how to have a normal conversation.
JPW: It's true. You get so laser focused on your career and your job that you have hard time being that small town guy again. Can we just talk about football?
LL: People are like, "You probably don't want to talk about anything small." But I'd like to talk about anything but how the tour went. "There was beer … We played shows … No one died …"
JPW: I have a really hard time listening to music. I've been doing it for so long that I have such a hard time letting go and immersing myself in music like I did when I was younger. I've seen how the hotdog gets made. I see all the cracks and I also have a hard time not wondering why they chose to do it like that. "Why didn't you do this?" It's hard not to second-guess everything. I do a whole lot more reading and watching movies than I do listening to music.
LL: I think that's why I like to listen to music that I sound nothing like. People will ask me what I'm listening to and, when I tell them, they're like, "You don't sound like that." Yeah, because I don't want it to get in my head or really ruin music for me.
What kind of stuff are you listening to?
LL: Right now, I've been really enjoying that Mitski record. And the Angel Olsen. But I just covered a Justin Bieber song, if that tells you anything about my taste in music.
JPW: My 14-year-old is a huge metal head. I am an extremely proud father because of that. He's constantly turning me on to new bands, which are all pretty much the same, but still it's so much fun watching him get so excited about music. It's amazing to see it meaning so much to him. It's good for me, as a father, to see that. And I think it's good for me, as a creator of music, to see how people react to music that's not their own. That makes me want to do this a whole lot more.
To get into more Deep Sh!t, read Jewly Hight's conversation with Erin McKeown and Chastity Brown.
---
John Paul White photo courtesy of the artist. Lydia Loveless photo by David T. Kindler.