There's old-time music, and then there's this: centuries-old sheet music available for your viewing (and playing!) pleasure courtesy of the New York Public Library's Digital Archives. From songs that eventually inspired country artists like Eddy Arnold to the early works of Tin Pan Alley legends, these amazing finds are crucial pieces of musical history, and are all gloriously free to the public. Check out a few of our favorite finds, and click through to see the full pieces of music.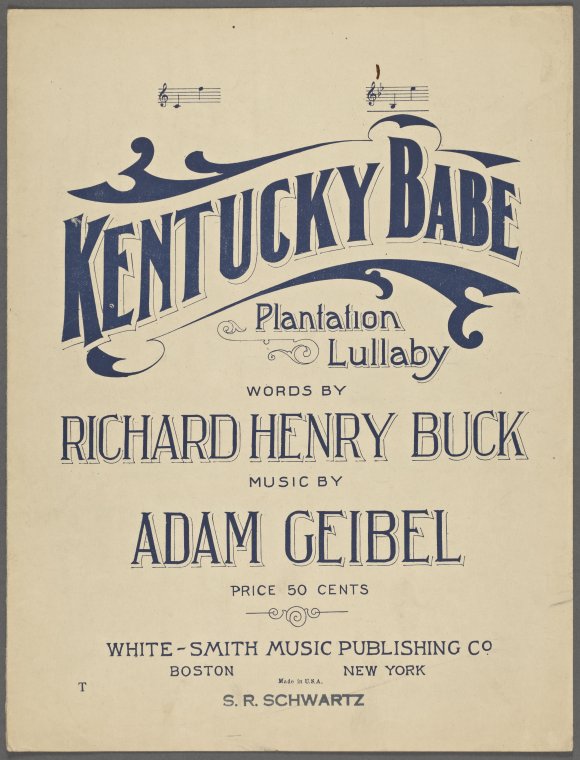 Issued in 1896, this sheet music for "Kentucky Babe," with words by Richard Henry Buck and music by Adam Geibel, is an early incarnation of a song that would go on to be recorded and performed by artists ranging from Perry Como to Eddy Arnold. A lullabye, the song implores the "Kentucky Babe" to "fly away, fly away to rest." You can watch Dean Martin perform the tune on a clip from Colgate Comedy Hour, recorded on June 5, 1955, right here.
"Banjo Serenade (Chloe I'm Waitin')"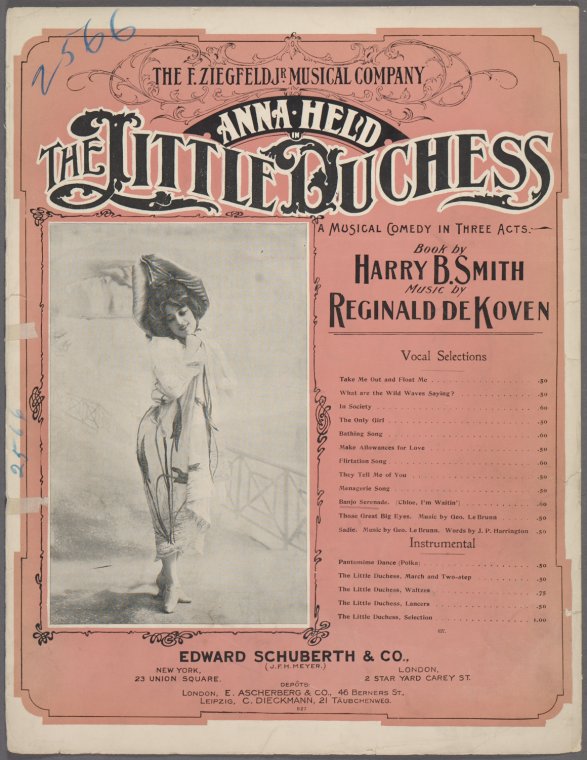 Harry Bache Smith and Reginald De Koven wrote this tune for the musical comedy The Little Duchess, which explains its reliance on banjo: Banjo was an important part of early 20th-century musical comedy. The song was first performed by Anna Held, a Polish/French singer famed for her stage performances and her relationship with Broadway impressario Florenz Ziegfeld, Jr. Smith, known as one of the most prolific writers of stage lyrics of all time, was no stranger to collaborating with Ziegfeld, writing lyrics for the "Ziegfield Follies" Broadway shows, which eventually inspired a radio program and film.
"Dancing on the Mississippi Landing"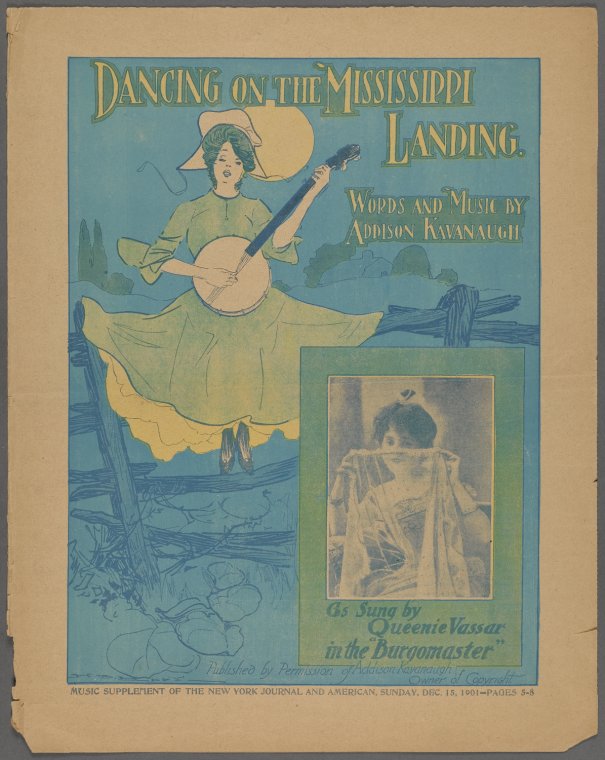 This tune's a little on the risqué side, especially considering its copyright date of 1901. "Then the girls they gather up their skirts, just so," the chorus goes, a line that would probably do just fine on today's Top 40 radio. A popular performance of the song is attributed to Queenie Vassar, a late 19th-century musical star from Scotland.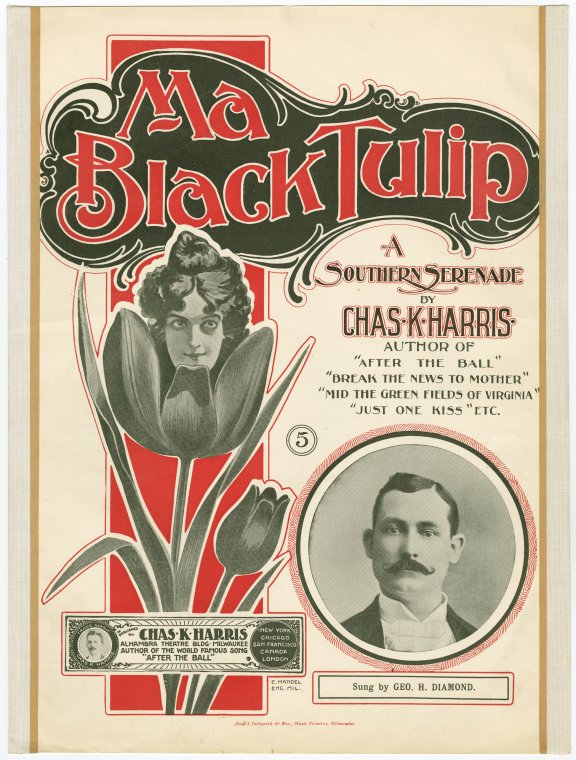 Tin Pan Alley songwriter Charles (Chas) K. Harris penned this 1901 song, which compares the performer's lover to a sweet "mint julep." Known as "The King of the Tearjerker," Harris — the apparent Diane Warren of his time — was known for his love songs which, unsurprisingly, were often dark and sad. He eventually came to work with Oscar Hammerstein, composer, impressario, and patriarch of the legendary theater family.
"Playing on the Golden Strings"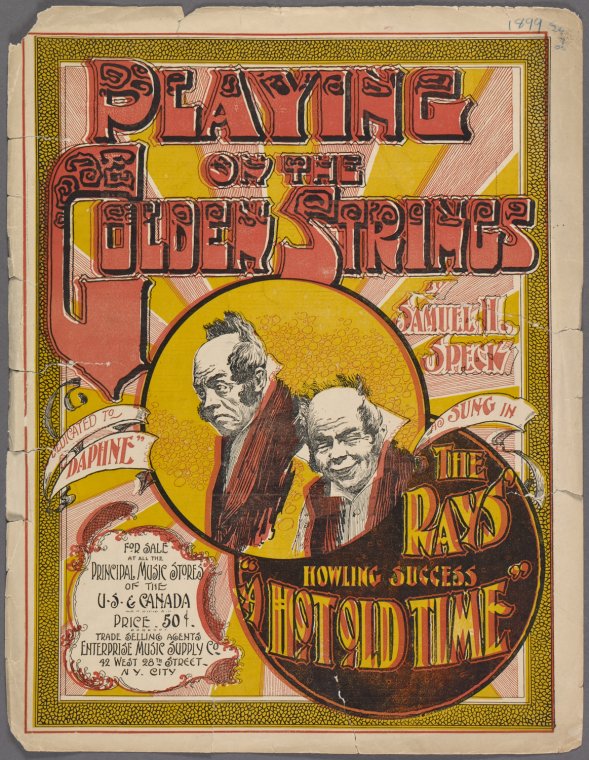 Pulled from the early 20th-century stage show A Hot Old Time, described on the music's cover as "a howling success," the first line of this song by Samuel H. Speck is "pick up the banjo." We can get down with that. Apparently critics could, too, as the show's performers, the Rays, were described as providing "scintillating, flashing, sidesplitting merriment."
---
All images via New York Public Library Digital Collections