Welcome to Gig Bag, a BGS feature that peeks into the touring essentials of some of our favorite artists. This time around, the band Driftwood details the items that are always when out on the road.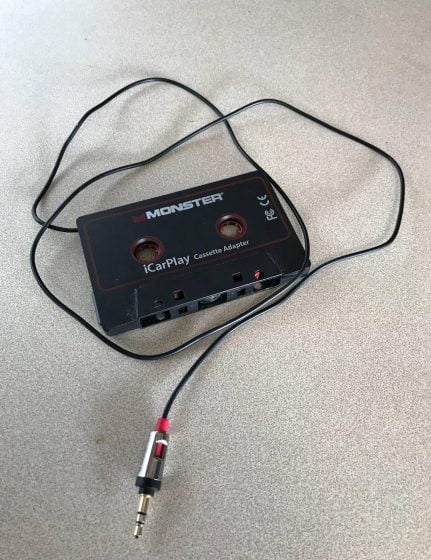 Monster Cable: We can't possibly be the only folks riding around without a CD player or Bluetooth stereo can we?! Sometimes it's nice to sit in silence and just think about how your life is mostly driving and some playing, but other times you just need some damn tunes, some inspiration! Our monster cable is the music lifeline! That's not to say we don't love the radio but you've just gotta hear some Dylan.
---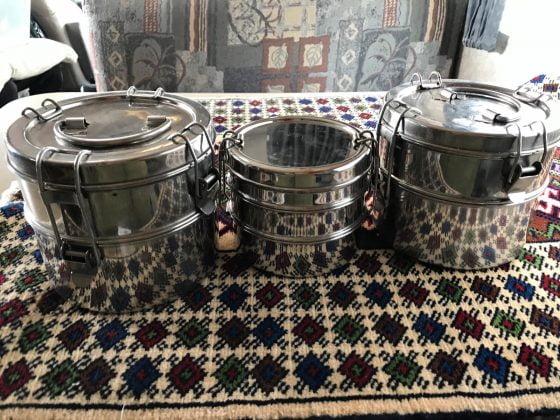 Tiffins: These precious little food containers get a lot of attention and questioning glances on the road but they're so handy! They're eco and wallet friendly. We're always packing them up with extra food provided backstage and offered to us by all the fine folks we stay with.
---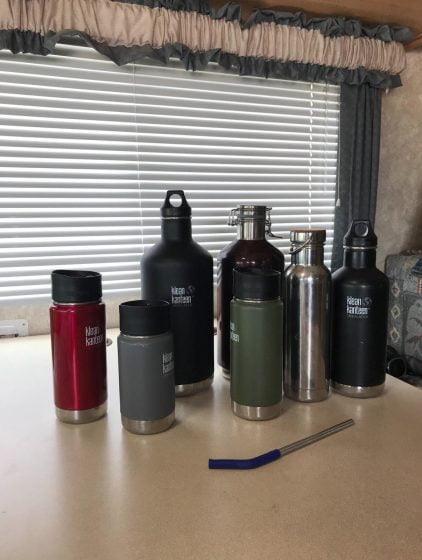 Klean Kanteens: Big shout-out to Klean Kanteen for supplying us with coffee mugs, water jugs and metal straws! Again, saving money and saving the planet! Join us in this most important cause.
---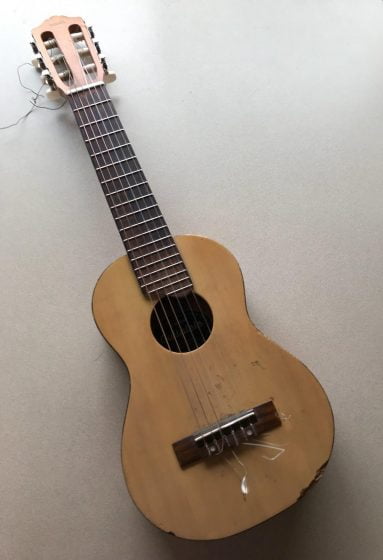 Guitar-ulele: We've written countless songs on this sweet little instrument sold to us for $40 in Nashville by one of our buddies. We've gotten more mileage out of this thing than we ever imagined we would. It's quiet enough to be unobtrusive to others in a tight space, small enough to be tucked away easily and just the right amount out of tune.
---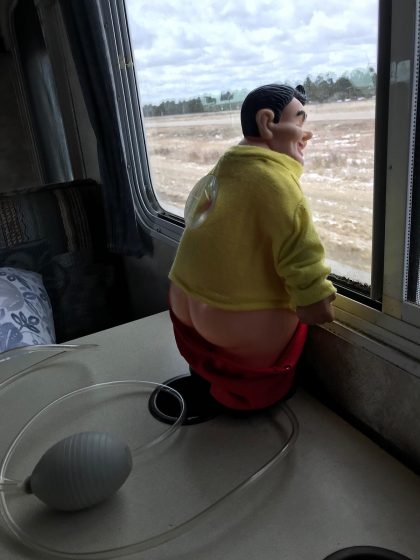 Seymour Butts: Brought into the vehicle by Joey, Seymour provides endless entertainment in traffic. Basically, he attaches to the window and moons people 😉 What can we say? Sometimes all this driving and lack of sleep makes a band pretty loopy…
---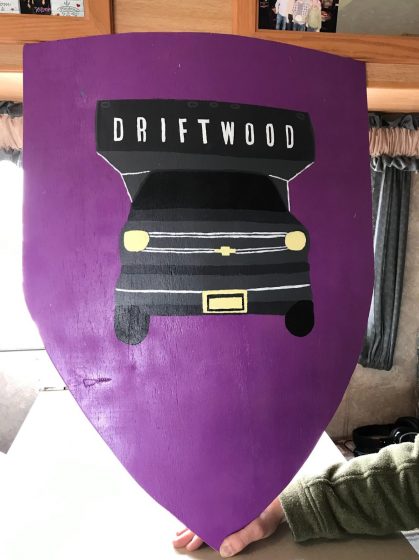 Shield: A homemade gift from a wonderful fan in Washington D.C.! There's no great story behind the shield but it certainly makes us feel safe and loved.
---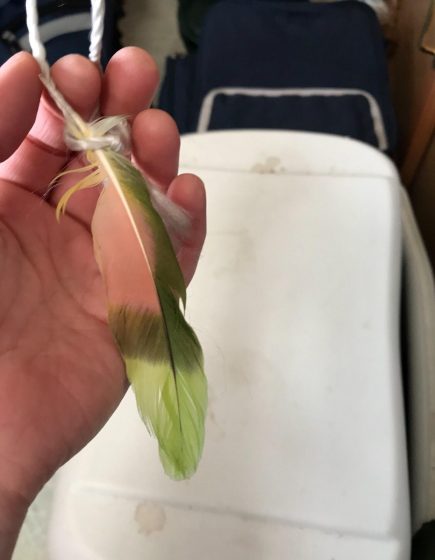 Hogan's Feather: The feather belonged to a 50-something-year-old parrot named Hogan. When we embarked on our first big cross-country tour, we stayed with Hogan's "dad" in Austin, Texas. The feather stays tied around the rearview mirror and is a reminder of that first big trip.
---
Photo credit of Driftwood: Jacklyn Dyer