Welcome to Gig Bag, a BGS feature that peeks into the touring essentials of some of our favorite artists. This time around, Jeremie Albino details the items he always has nearby when out on the road.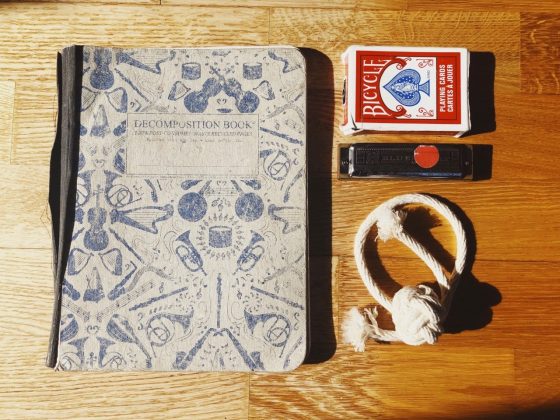 I've always got a notebook for writing down some tunes and a harmonica to play some tunes. I've got a deck of cards just for fun. I like to play Hearts or Slap Jack. Ever since I was a Boy Scout I've always loved tying knots, so I always keep a piece of rope to keep my hands busy and tie some knots when I need to pass the time.
---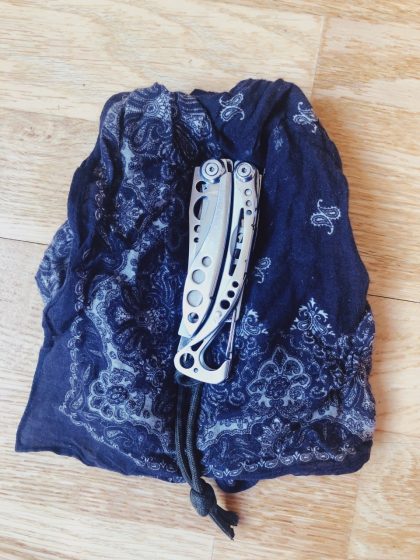 My Leatherman is always in my back pocket … the most handy tool I've ever owned. I used to use it a lot for irrigation back on the farm. But mostly I use the knife for cutting up salami or cheddar in the van while we're on the road. The pliers are always handy to grip things or hammer when they're stuck, and then there's a screwdriver which is always just good to have. Then I have a bandana if I ever need to blow my nose, ha ha.
---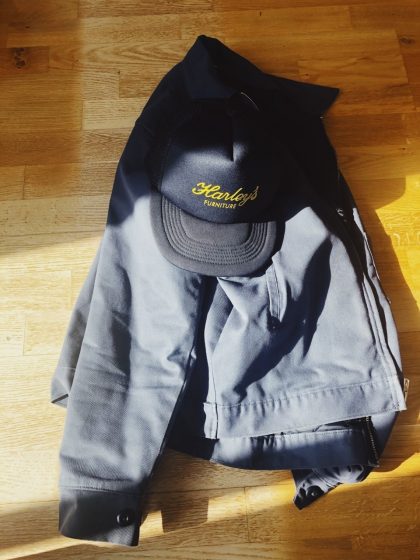 My favourite jacket to keep me warm (and sometimes roll into a ball and use it as a pillow) and a hat to keep the sun out of my face.
---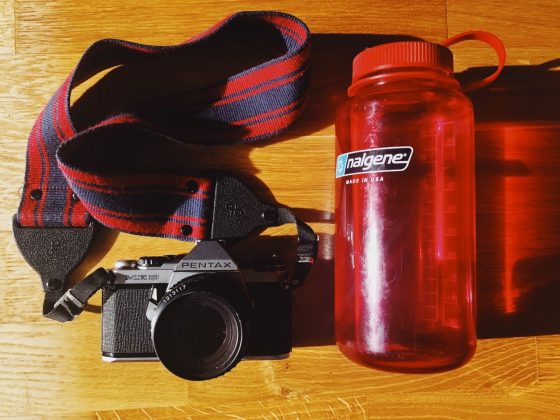 My Nalgene. Feels like I drink about 20 of these a day, ha ha … I like to stay hydrated. And my Pentax Super ME so I feel like Peter Parker whenever I'm out and about shooting.
---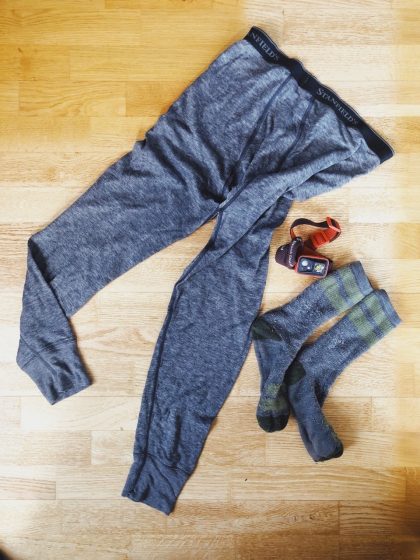 And finally, I always carry a pair of long johns. I probably wear these for more than half the year, and a pair of Smartwool socks. I guess I like to stay cozy. Then I've got a headlamp for when the power goes out or if I've got to camp out anywhere.
There ya go! All the things I lug around with me on the roads 🙂
---