Welcome to Gig Bag, a BGS feature that peeks into the touring essentials of some of our favorite artists. With a guest appearance from his cat, Possum, Joshua Hedley details the items he always has nearby when out on the road.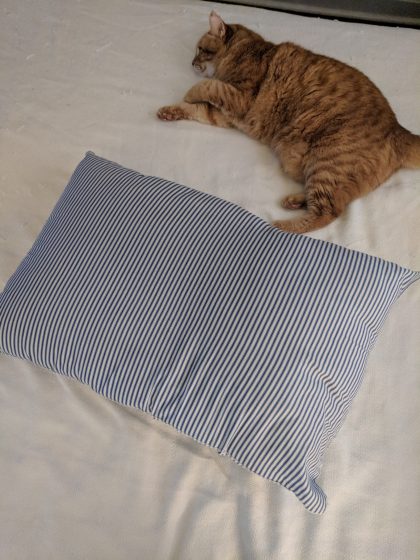 Truck stop pillow: It's cheap, it doesn't need a pillow case, and it's more comfortable than a van seat headrest.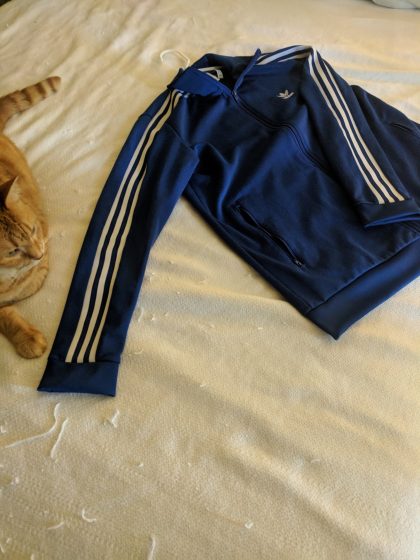 Adidas Tracksuit: It takes up less room than a blanket because you're wearing it.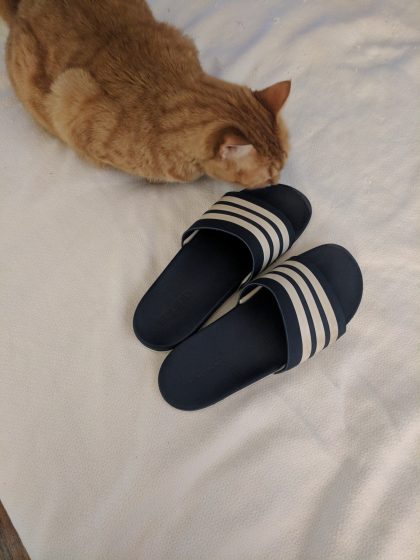 Adidas Adilette Cloudfoam Plus slides: Just get a pair. You'll see. P.S. definitely wear with socks.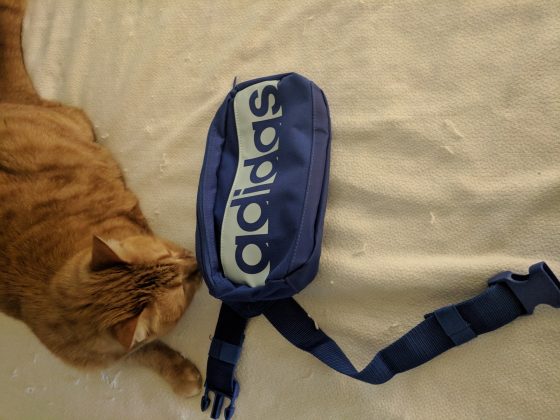 Fanny Pack: It doesn't matter what brand, I just like Adidas. Anyway you can keep all your stuff in it and it takes up less room than a backpack. It gets cramped easily in the van so minimizing clutter is key.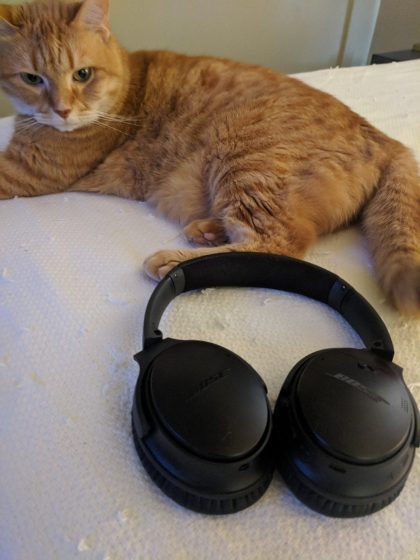 Bose QuietComfort 35 II headphones: I fly to Australia twice a year. That's a long ass flight and the batteries in these things last FOREVER. They're not cheap but they're worth every penny.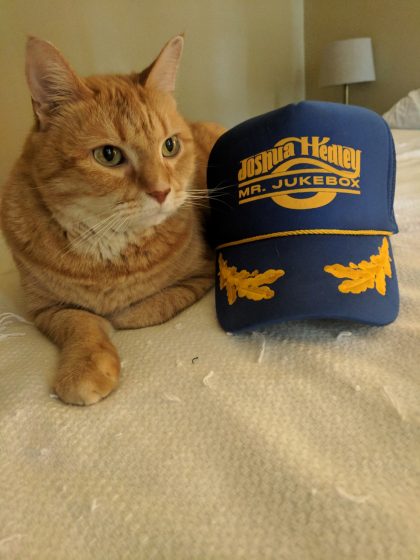 My own hat: Idk, it's a free hat.
---
Photo of Joshua Hedley: Jamie Goodsell