Welcome to Gig Bag, a BGS feature that peeks into the touring essentials of some of our favorite artists. This time around, we look at what Rayland Baxter has to have handy when he's out on the road.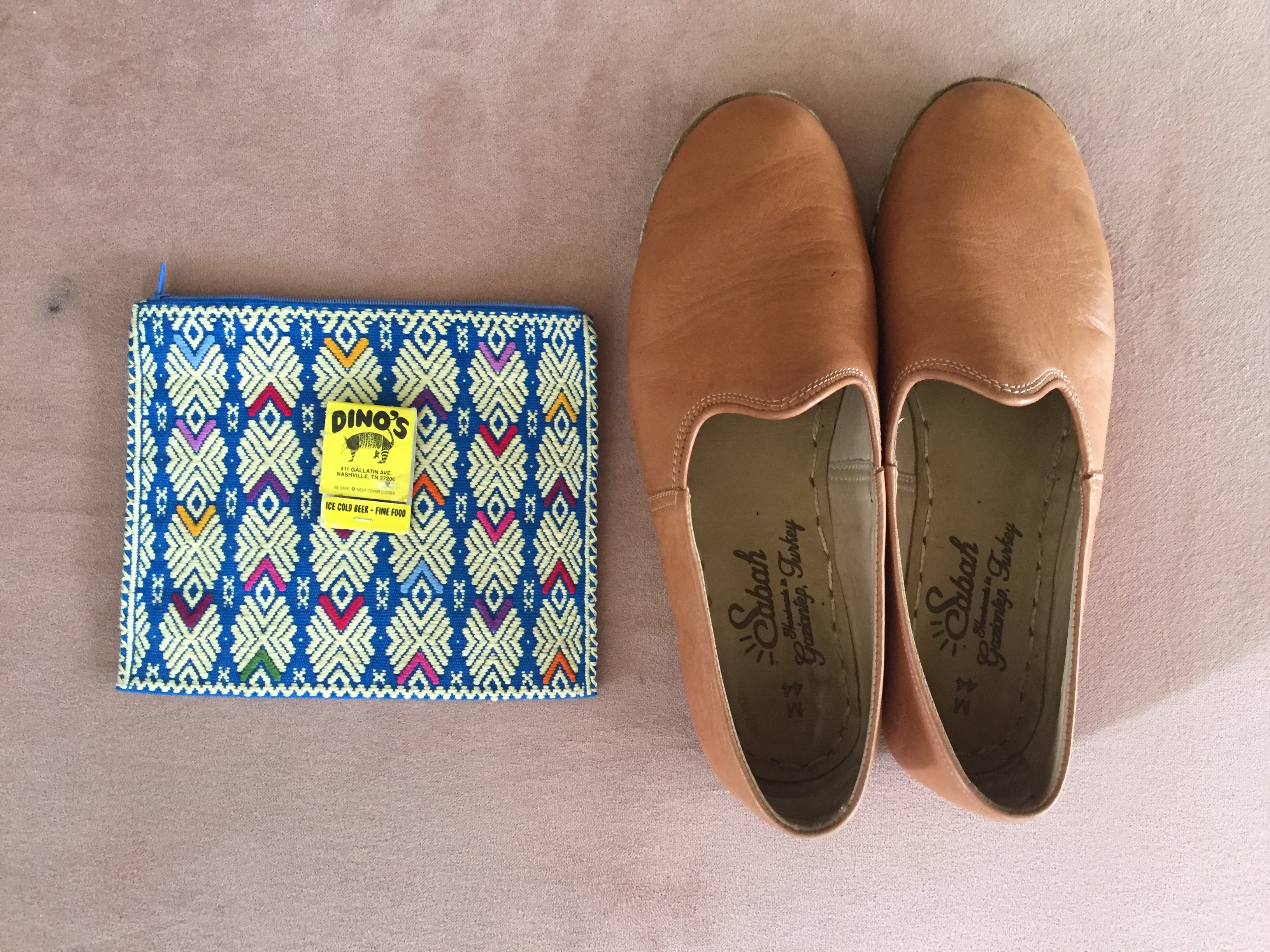 Sabah shoes: "These shoes here are called Sabah shoes. I wear them in the van … easy slip-on, slip-off action. Super comfortable. Handmade in Turkey. They work well in the gas stations or in a fine dining establishment."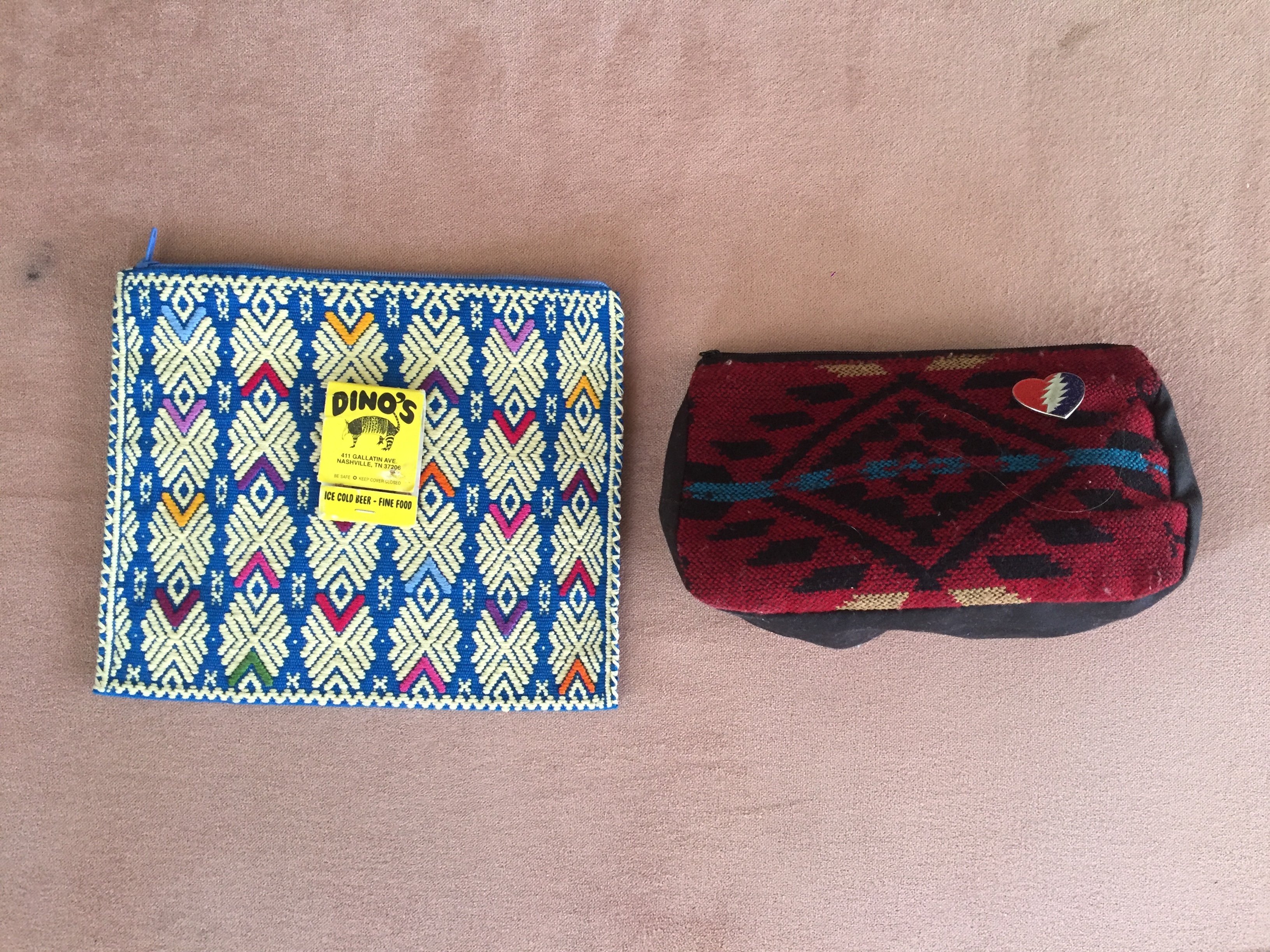 Goodie bag: This is my goodie bag. I can't tell you what's in the bag, but it goes with me everywhere. Hint: It's full of fairy dust and time travel gel.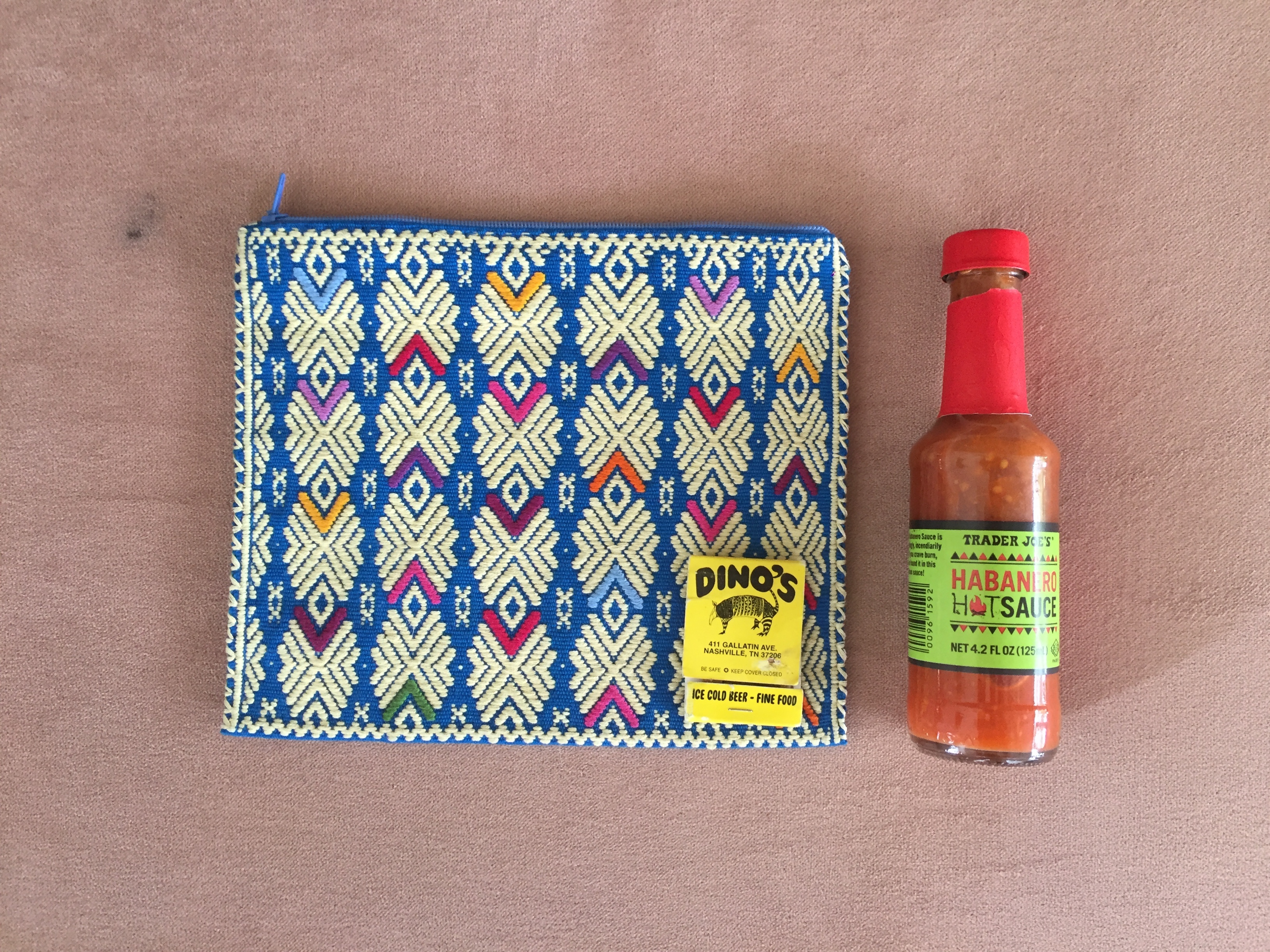 Trader Joe's Habanero Hot Sauce: This stuff is fire, fire, fire for the mouth. Very tasty on most everything. Burns the hell outta my mouth. Keeps life exciting. Makes boring food less boring. Find it at your local Trader Joe's.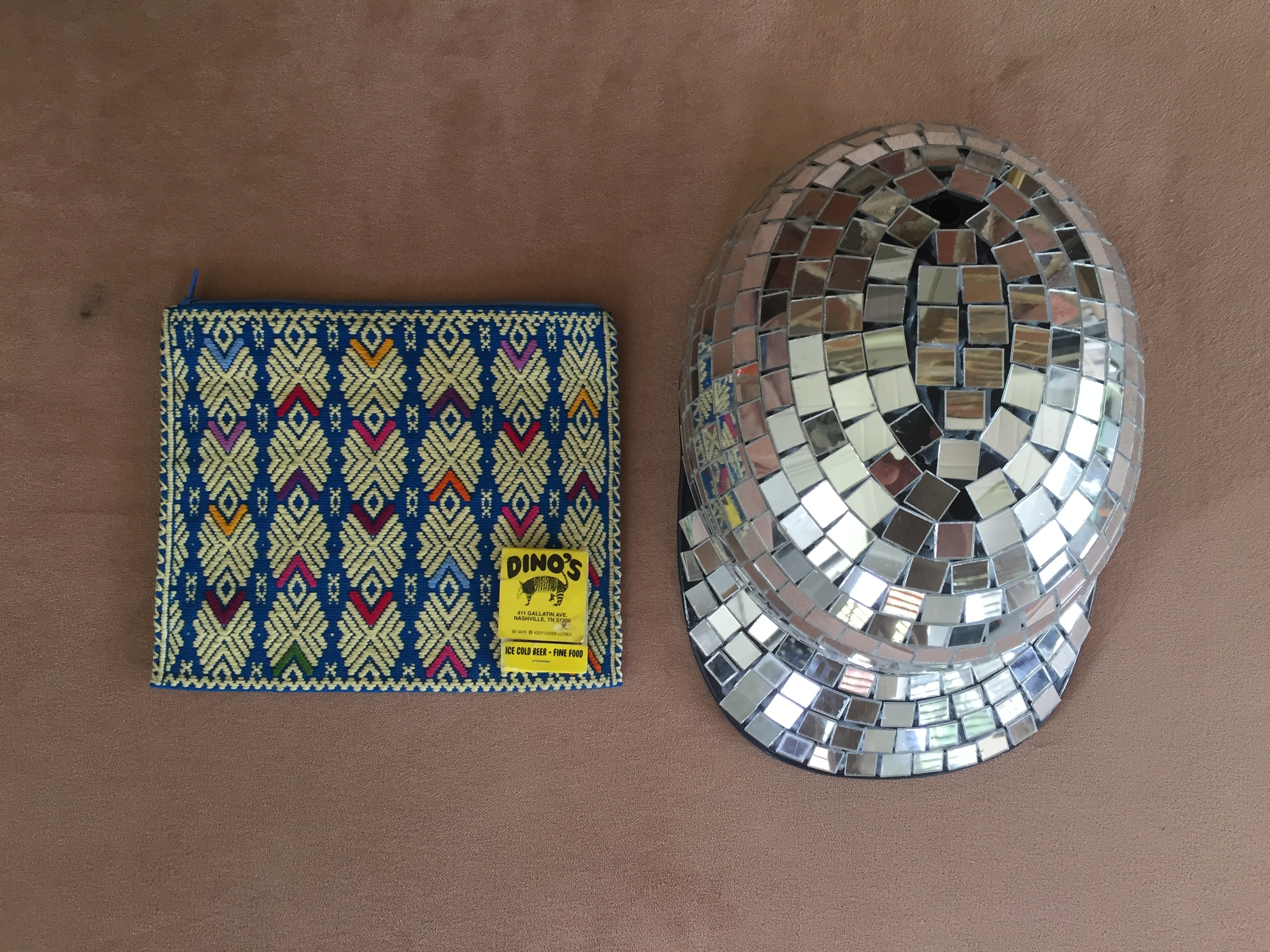 Party hat: This is a party hat. My buddy B Moore makes them in his garage in Colorado. It's important that the party hat stays close by … cuz you never know when you need to be the disco ball. It happens almost daily. Party hats are important to have around. Be the party. Spread the love.
Mason jar: I like to bring an empty mason jar on tour for many reasons. I can fill it up with an assortment of things … coins, guitar picks, lightning bugs, caterpillars, dreams, memories, fairies, tomato soup, orange juice, Red Bull, water, sand, sea shells, motivation, wings of a miniature dragon. Ya know … It's nice to have a storage space for all of these things.
---
Photos by Rayland Baxter. Lede photo courtesy of the artist.