Jonny Fritz is one of the more singular voices in the Americana community. Formerly Jonny Corndawg, the singer/songwriter is known for his humor, sure, but he can also pen a poignant tune with the best of them. His most recent album, Dad Country, earned him critical acclaim and a broader audience. What Fritz's fans may not know, though, is that he's also a talented leathermaker, adorning bags and guitars with cacti, desert scenes, and, of course, naked yoga.
While on the road in Austin, Texas, Fritz gave BGS photographer Sandra DahDah a glimpse into the renaissance man's mobile workshop, which you can check out below. And don't miss the man himself at the L.A. Bluegrass Situation this weekend, where he'll be performing and making custom leatherworks for fans.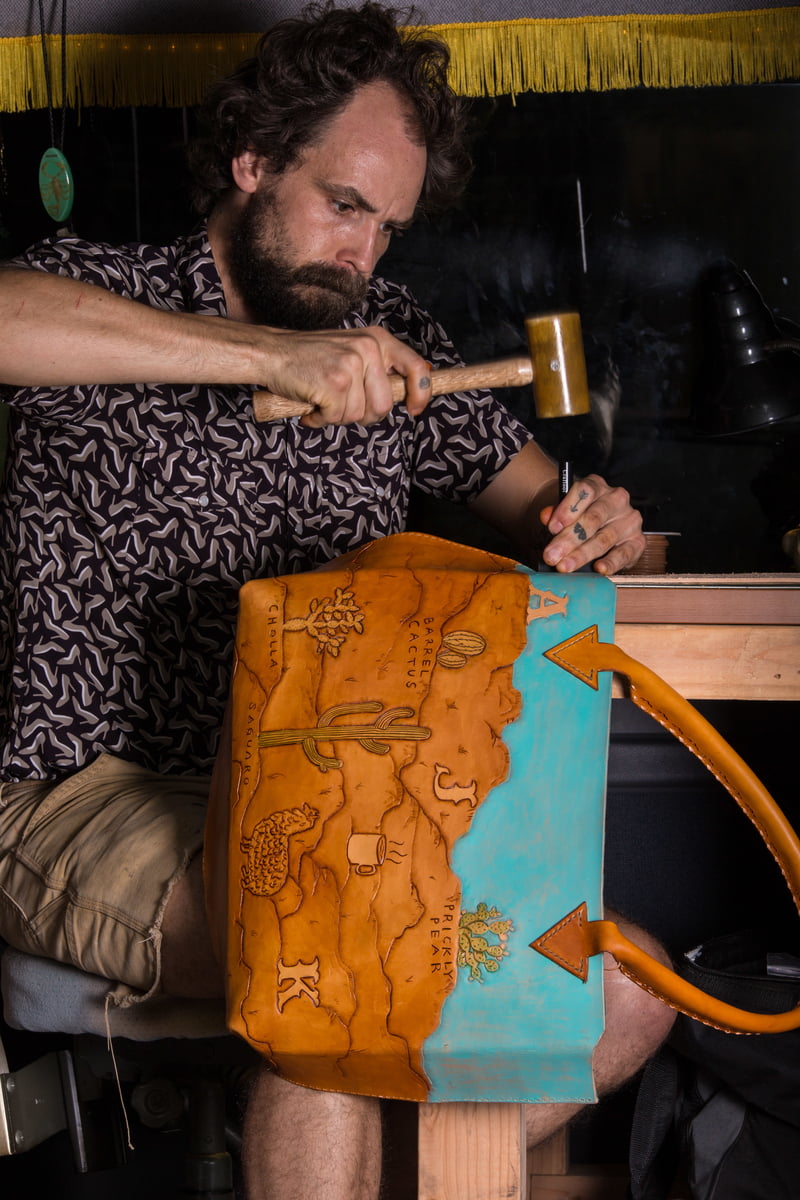 Putting the finishing touches on this cool new Southwestern themed tote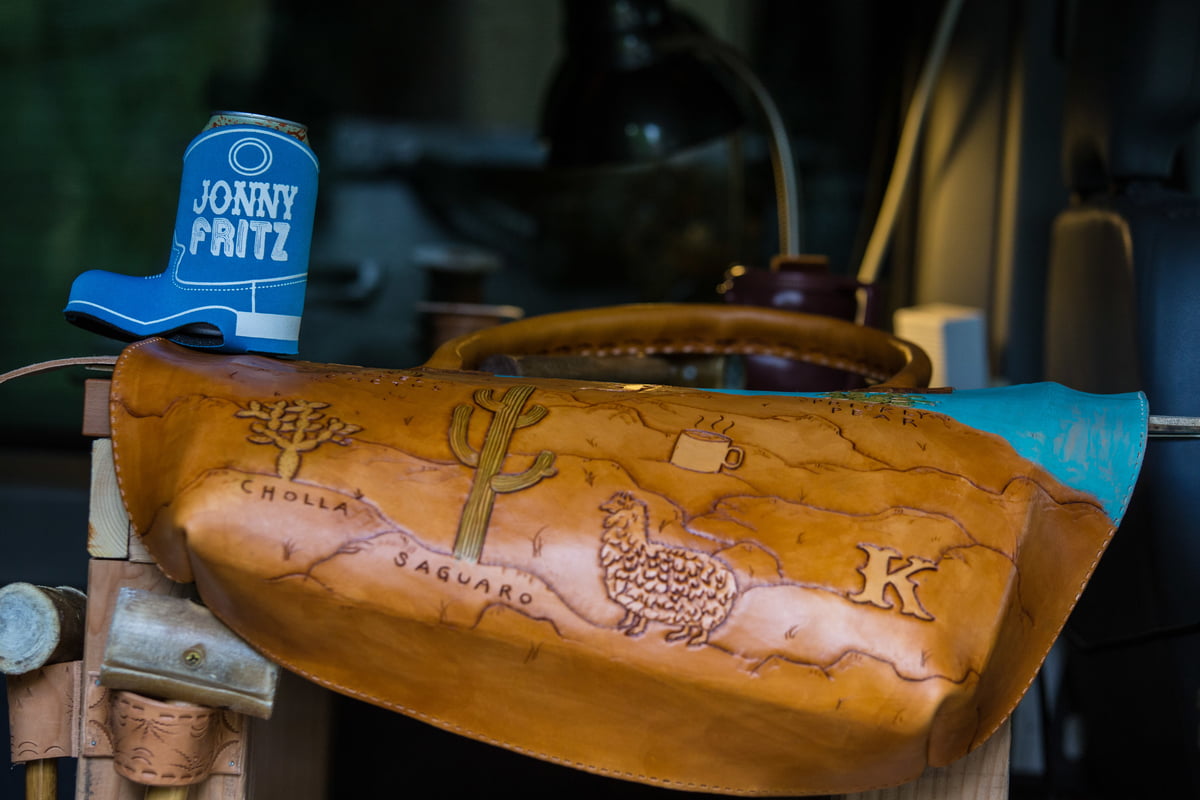 Bag and koozie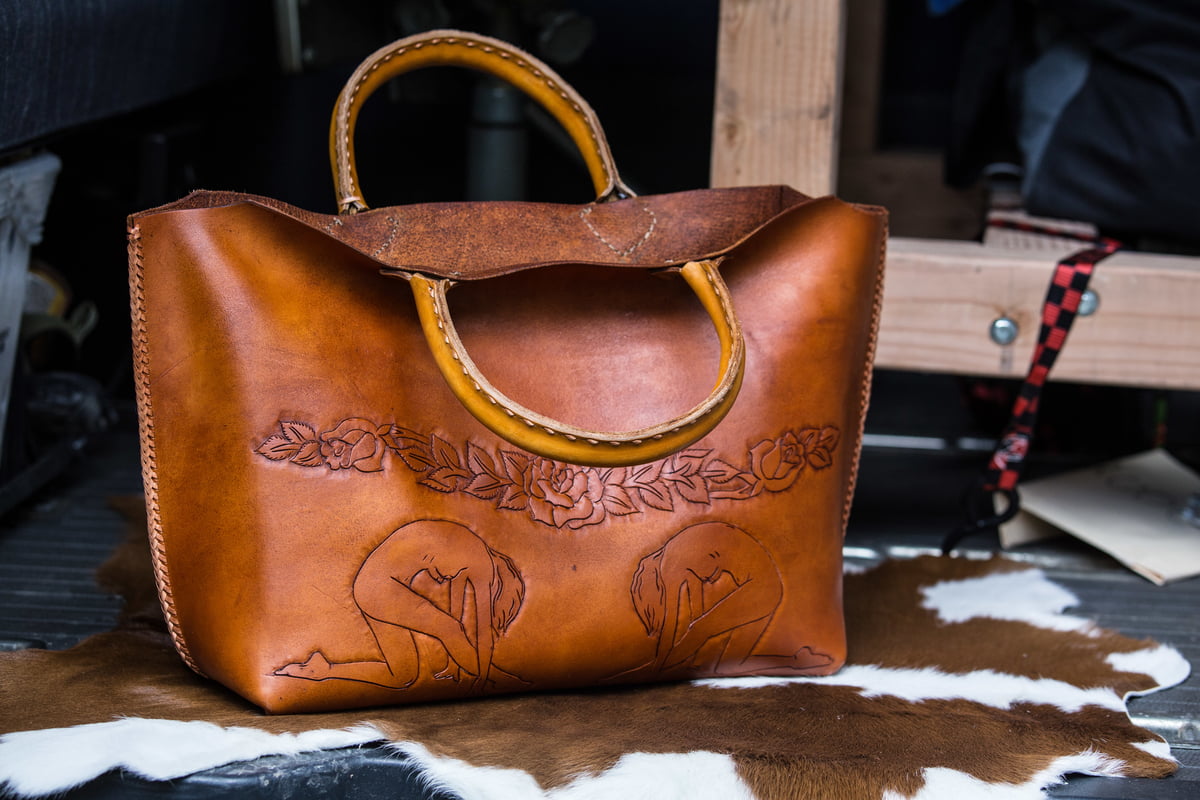 Naked yoga bag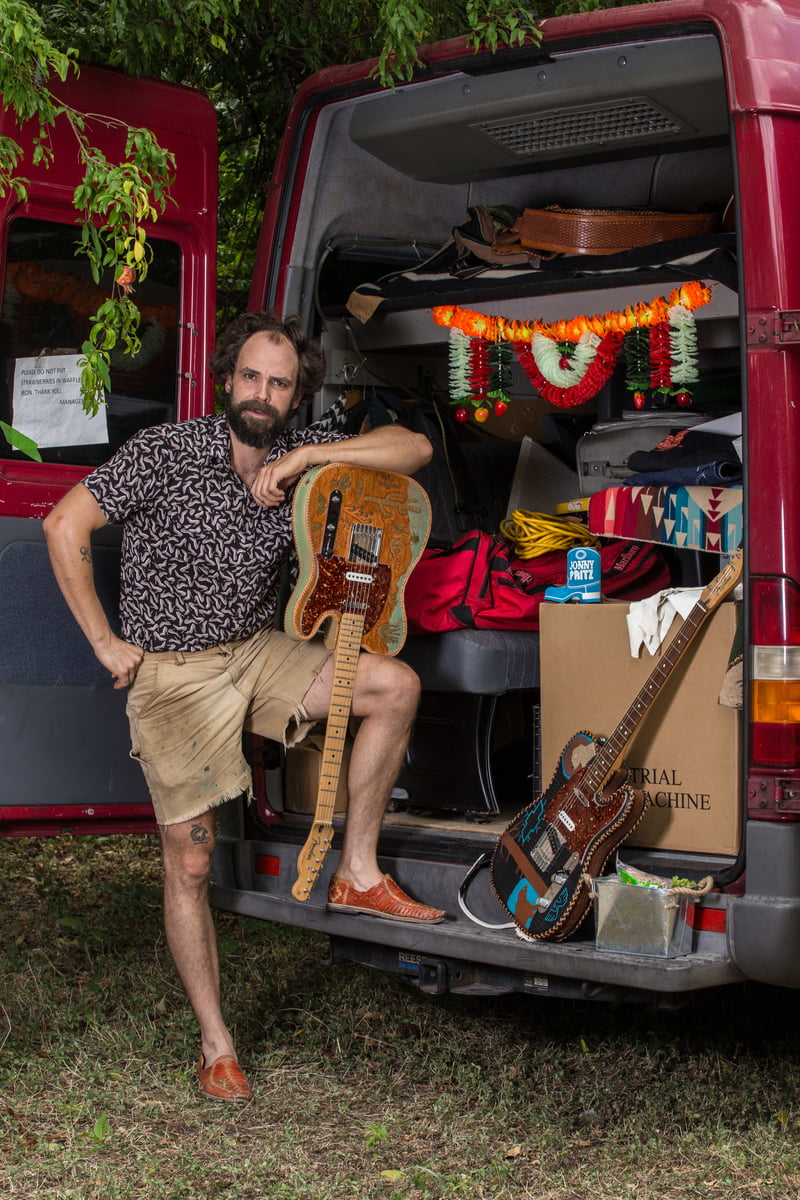 America's Sweet Creep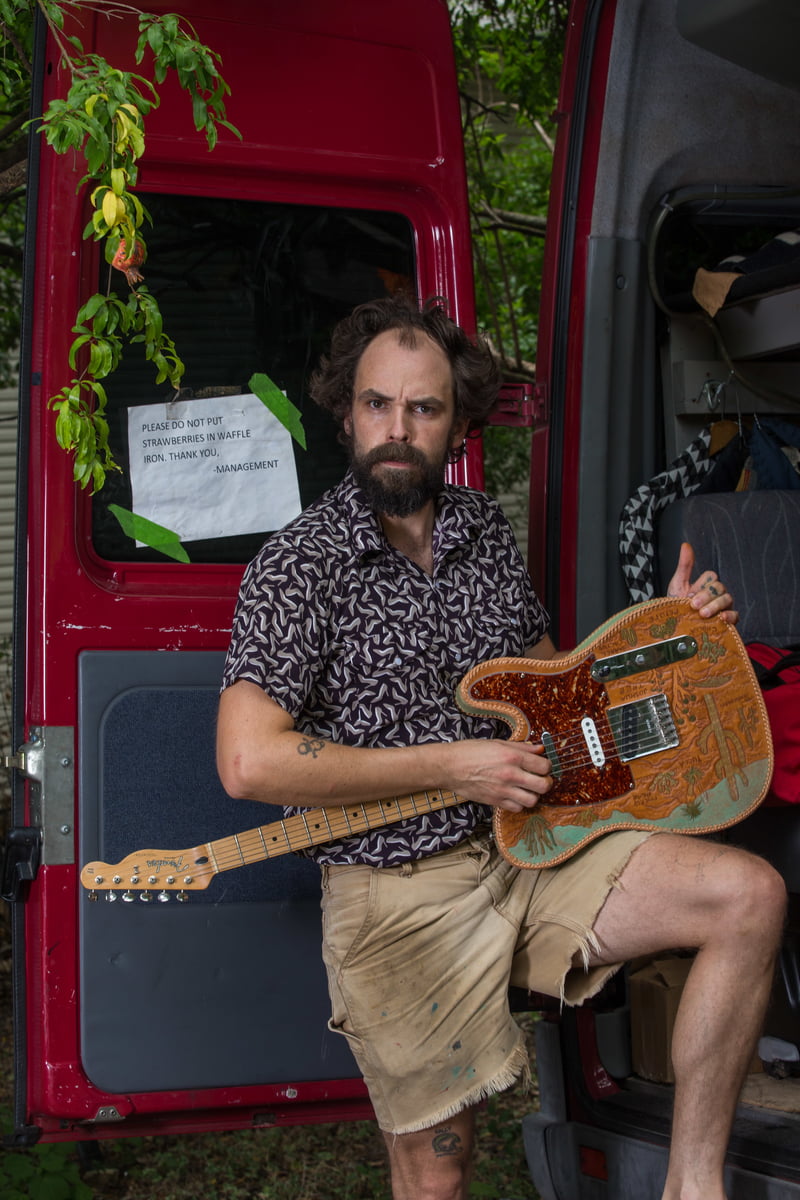 I know how to do it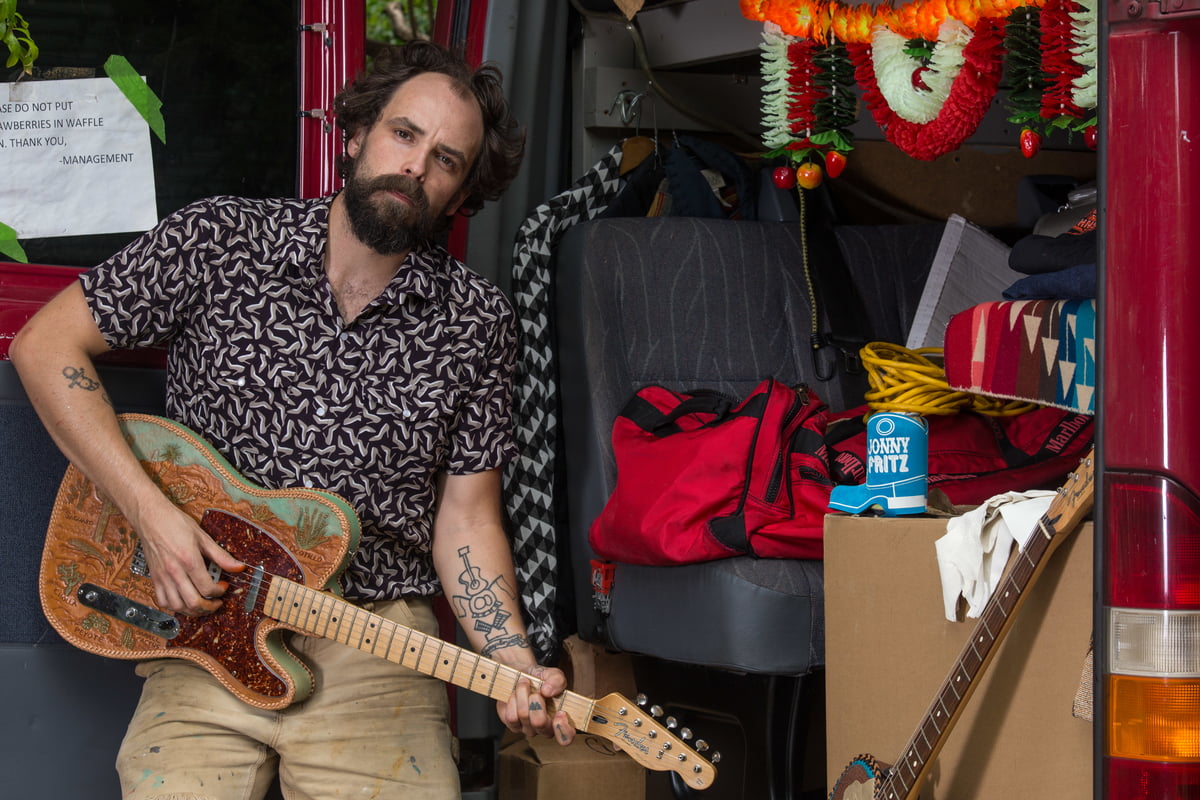 Words to live by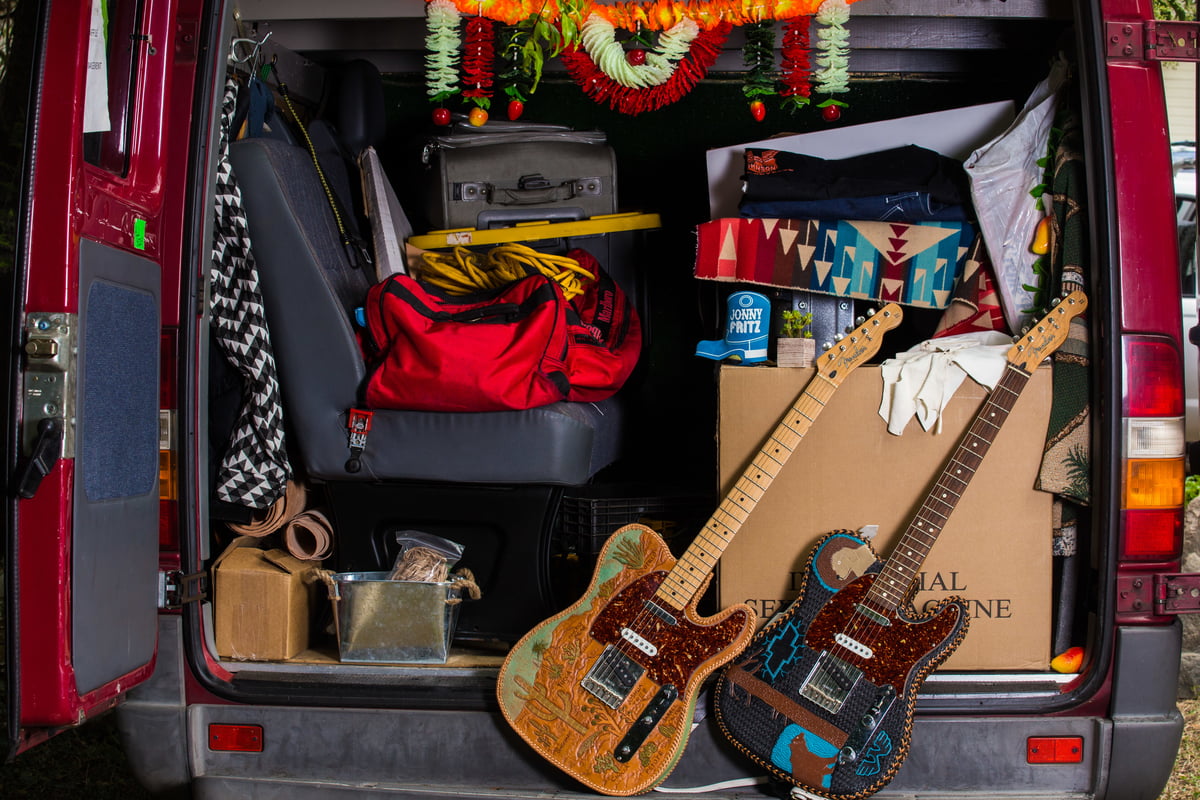 What dreams are made of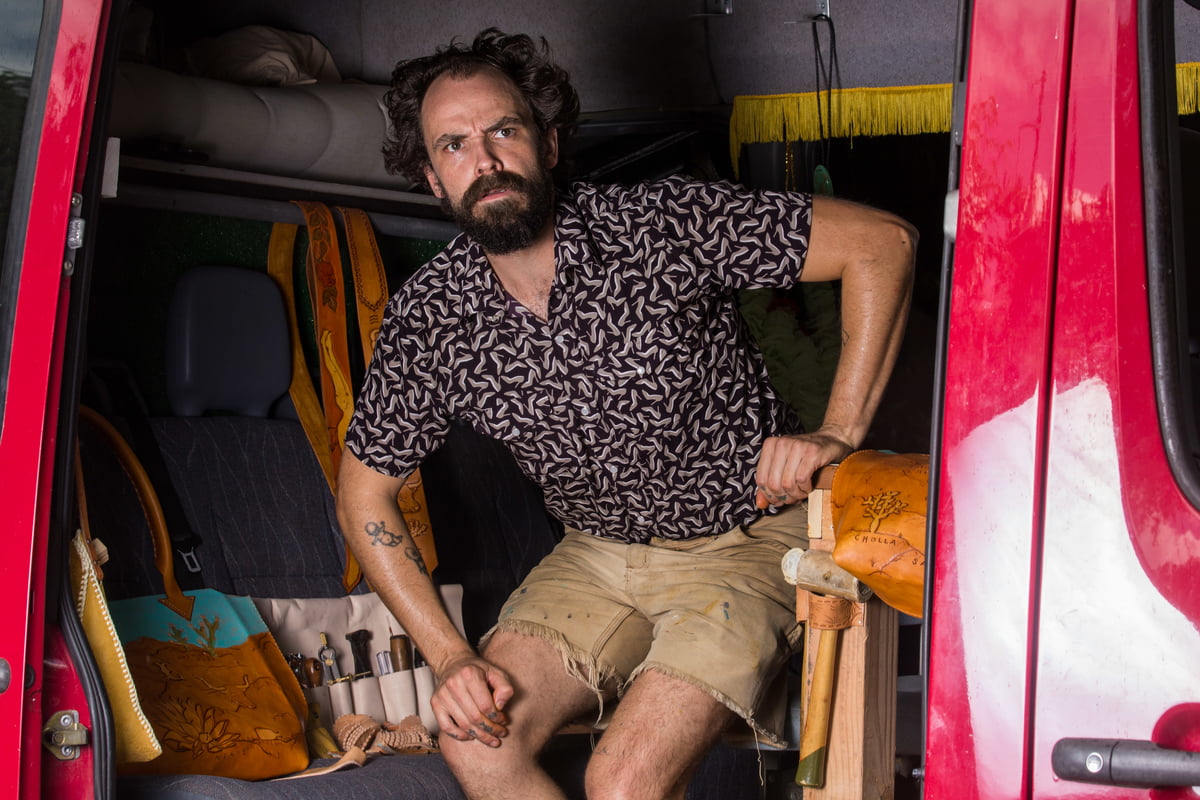 "…AND STAY OUT!"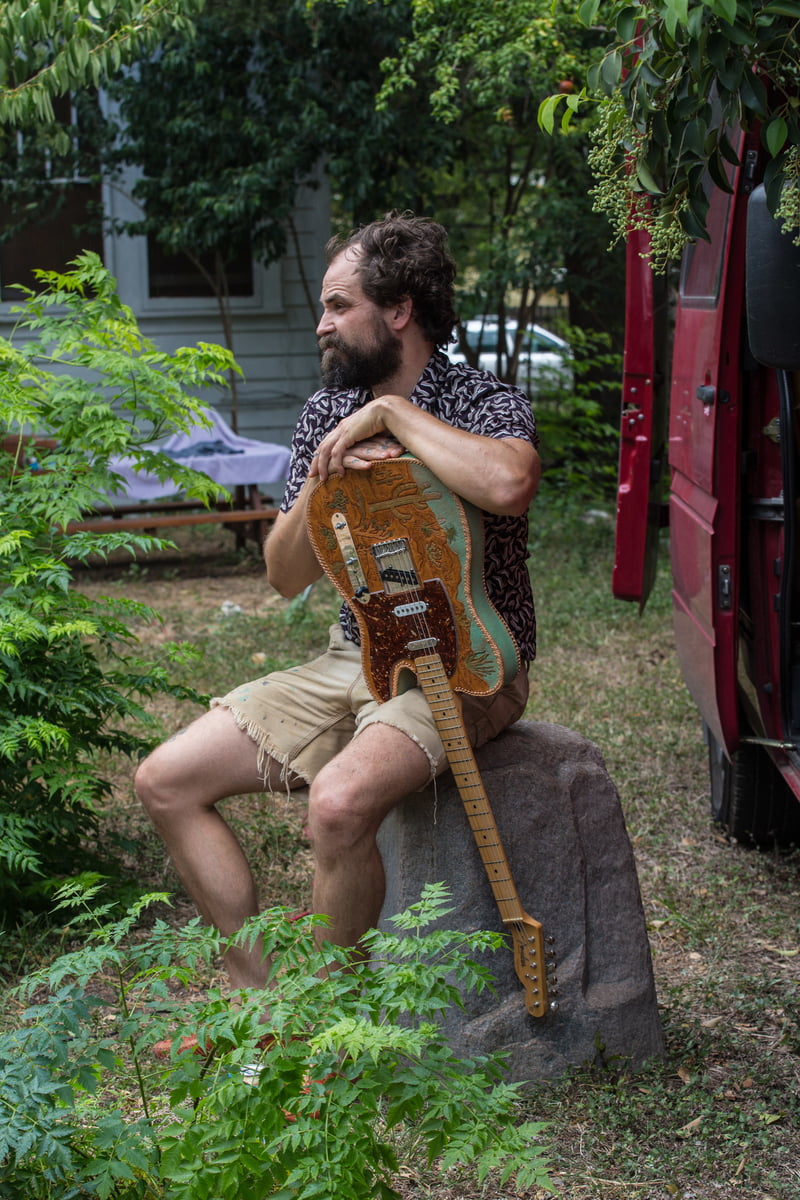 ---
All photos by the talented Sandra Dahdah