Every year there are great voices that leave us, but 2016 has particularly riddled with loss — especially for music fans. From the January death of David Bowie to the devastating departure of Prince to the Christmas Day news about George Michael, this was a year that didn't let up. On the lesser-known end of the spectrum, we lost too many to mention, including Holly Dunn, Joey Feek, Long John Hunter, Steve Young, Georgette Twain Seiff, Billy Paul, Candye Kane, Red Simpson, Ruby Wilson, James King, Hoot Hester, Padraig Duggan, Fred Hellerman, and so many more.
Here, we honor some of those roots music legends who left us this year — and cherish the legacies they left behind.
Glenn Frey (November 6, 1948 – January 18, 2016)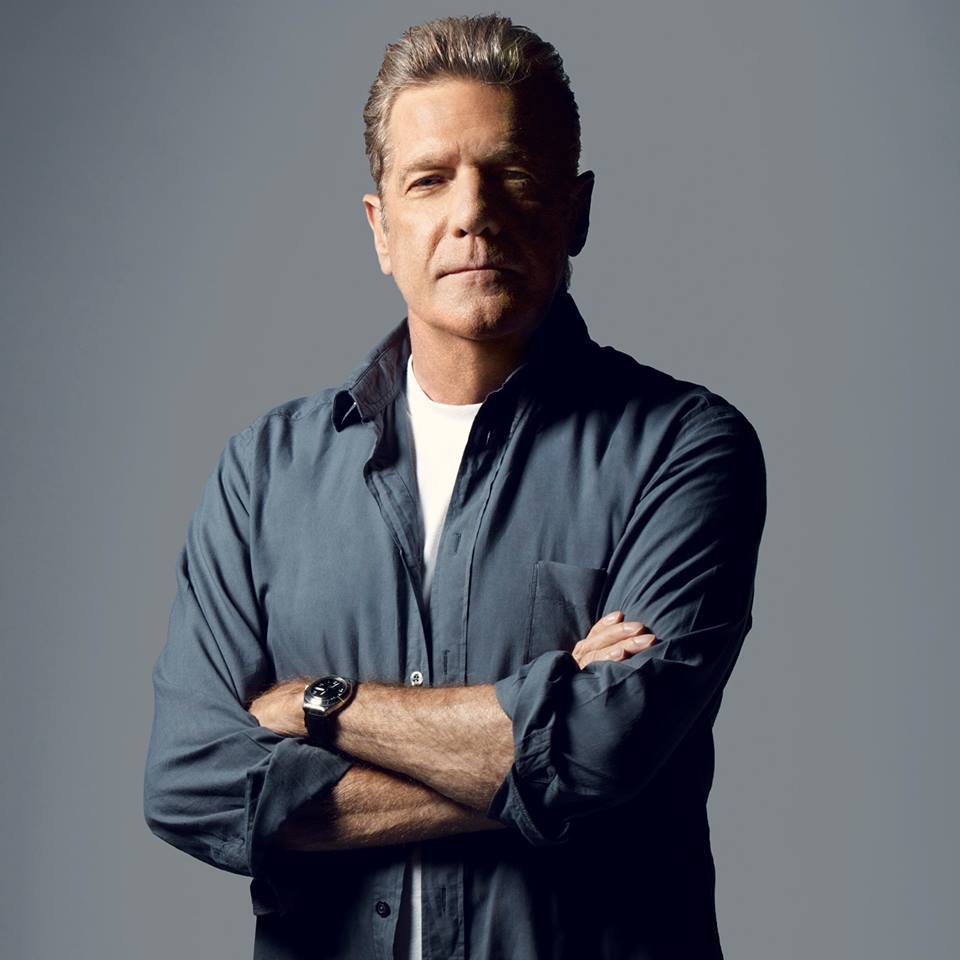 A brilliant musician (and a generally well-liked guy, to boot), Glenn Frey wrote the soundtrack to countless windows-down road trips. Born in Detroit, Michigan, in 1968, the founding member of the Eagles played in multiple bands around the city (including a guitar cameo on an early Bob Seger track) before hightailing it to California, where he would really find his footing as a songwriter in the late 1960s. From penning the ubiquitous "Take It Easy" with Jackson Browne to collaborating with Don Henley on hits like "Lyin' Eyes" and "Heartache Tonight," Frey was a lynchpin in the harmony-heavy group throughout their prime in the '70s and had a formidable solo career during the band's hiatus, too. Not many bands forge a strong enough bond with their listeners to completely disband for 14 years only to make a seamless comeback, but what Frey built with the Eagles managed to transcend time and genre. Frey amassed a catalog that will only continue to inspire — from impassioned tribute performances of his records to originals authored by a generation raised on them.
Merle Haggard (April 6, 1937 – April 6, 2017)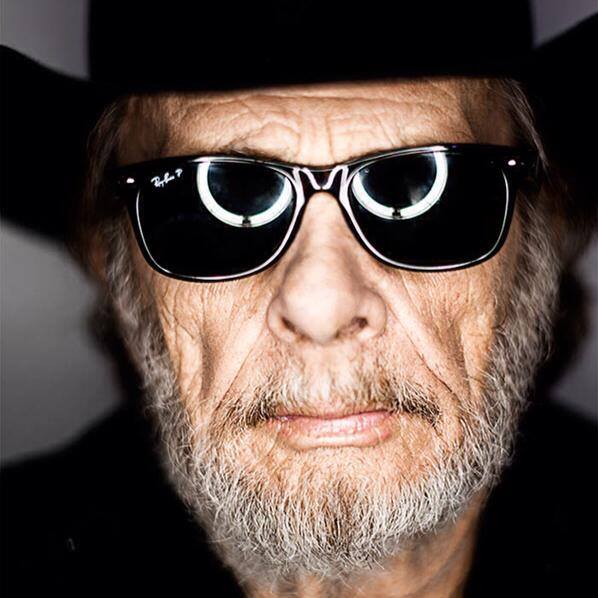 Merle Haggard was a musician who lived for the road. "It's what keeps me alive and it's what fucks up my life," he told comrade Sturgill Simpson in a prescient feature published shortly before his death. But the songwriter, guitarist, fiddler, and country music pioneer left behind a lot more than his rip-roaring live performances when he passed away on his birthday earlier this year. Haggard wrote his songs about hard living and hard times, and they weren't wholly imagined scenarios: The California native spent time behind bars in the late '50s, inspiring some of his most popular songs like "Mama Tried," "Hungry Eyes," and "Branded Man." Haggard popularized what became known as the Bakersfield Sound — a less polished twang than the country music that generally came out of Nashville, and a sound that combined electric, rock 'n' roll elements with honky-tonk sensibilities. His rebellion against the overly polished pushed beyond the studio, too, and Haggard won many fans for his frank representation of working class Americans on matters that spanned from the Vietnam War to old-fashioned values. Haggard came up playing dive bars and fighting his way to listeners and, as the divide between pop-country and traditional country sounds grows more prominent, Haggard and his legacy are more important than ever.
Guy Clark (November 6, 1941 – May 17, 2016)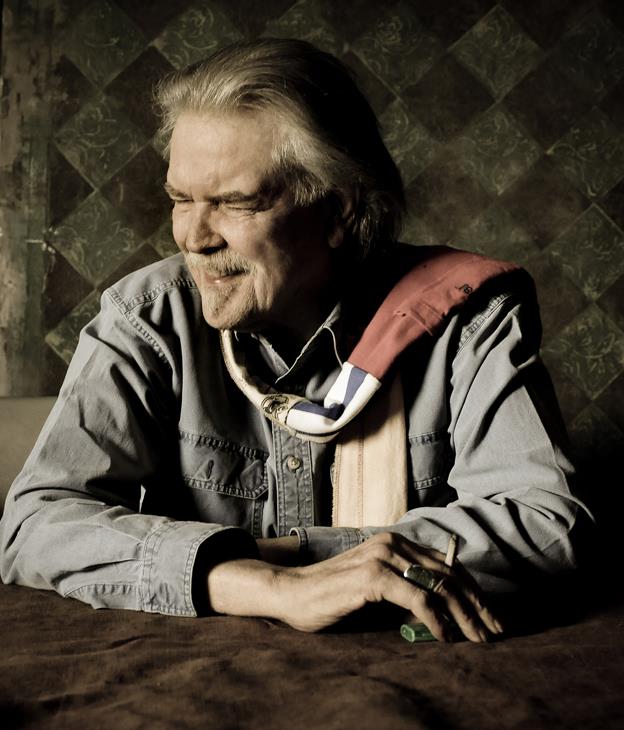 A songwriter's songwriter, Guy Clark wasn't just a legend; he was the storyteller that inspired an era's worth of legends. Born in Monahans, Texas, Clark was integral in shaping Nashville's outlaw country culture. Beyond his own illustrious career, though, Clark wrote songs for some of the genre's top-selling and most-beloved artists over the decades, ranging from Johnny Cash, John Denver, and David Allan Coe to Vince Gill, Brad Paisley, and Kenny Chesney. And once he reached the upper echelon of Nashville's songwriting community, he was notorious for lending a hand to the city's next big voices, including Gillian Welch and Ashley Monroe. Fans of country music are inextricably fans of Guy Clark, whether they're aware of his vast influence or not and, while his wit, talent, and presence will be sorely missed, his effect on the artists he left behind will soar for decades to come.
Ralph Stanley (February 25, 1927 – June 23, 2016)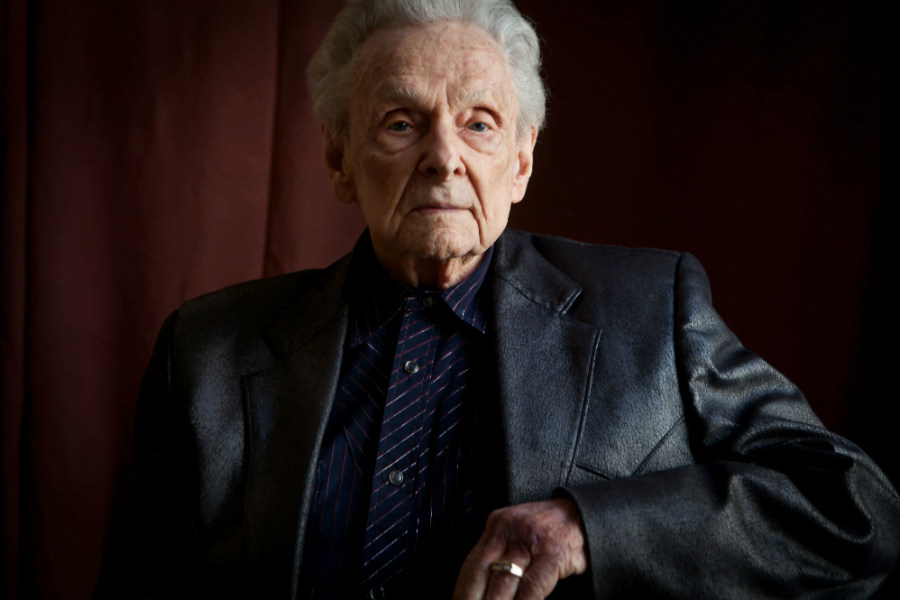 For many bluegrass listeners, Ralph Stanley's distinctive vocals and deft banjo picking epitomized the genre. He got his start performing with his brother Carter, first as the Clinch Mountain Boys and then finding fame (and a record deal) as the Stanley Brothers. Regular radio spots gave way to studio recordings and the duo performed together for almost two decades before Carter passed away in 1966. Ralph struggled with the decision to continue performing as a solo artist, reviving their old Clinch Mountain Boys moniker for his rotating collaborations. Stanley recorded with the likes of Ricky Skaggs, Curly Ray Cline, Larry Sparks, and Keith Whitley, but his career reached new heights at the turn of the millennium when he was featured on the blockbuster soundtrack for O' Brother, Where Art Thou? This jolt in the picking pioneer's career exposed his work to a new generation of budding bluegrass fans, ensuring that the traditions he helped to craft would remain intact through the ages.
Jean Shepard (November 21, 1933 – September 25, 2016)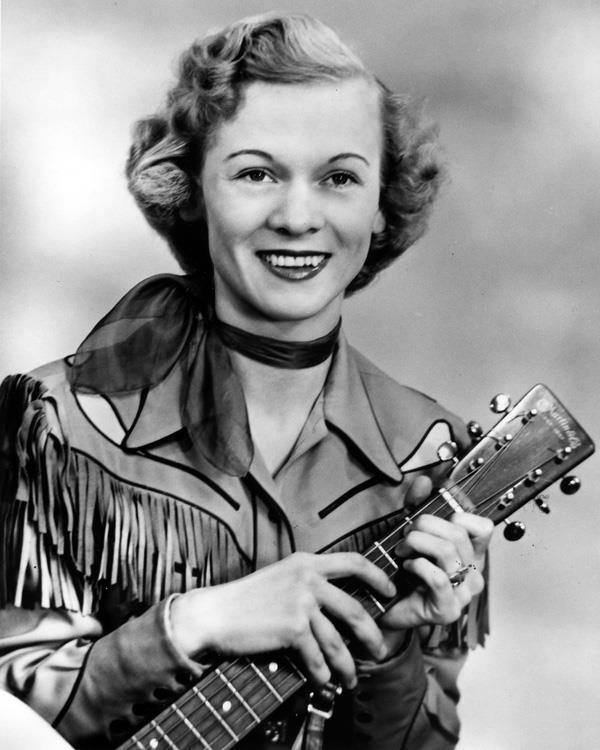 To be sure, country music has a lot of pioneers, each one blazing a path followed by generation after generation, and Ollie Imogene "Jean" Shepard must surely be counted among them. A honky-tonk singer and country traditionalist who came up in the 1950s, Shepard released 73 singles and recorded 24 albums between 1956 and 1981, becoming a member of the Grand Ole Opry in 1955 and an inductee into the Country Music Hall of Fame in 2011. Shepard's first number one country hit, "A Dear John Letter," was a duet with Ferlin Husky in 1953. Not only did it also climb to number four on the Billboard pop chart, the song was the first record by a female country artist to sell more than a million copies after World War II. When Shepard joined the Opry, the only two other women on the roster were Minnie Pearl and Kitty Wells. Some 60 years later, there are more than 30 and, at the time of her death from Parkinson's disease, Shepard was the Opry's longest-running living member.
Leonard Cohen (September 21, 1934 – November 7, 2016)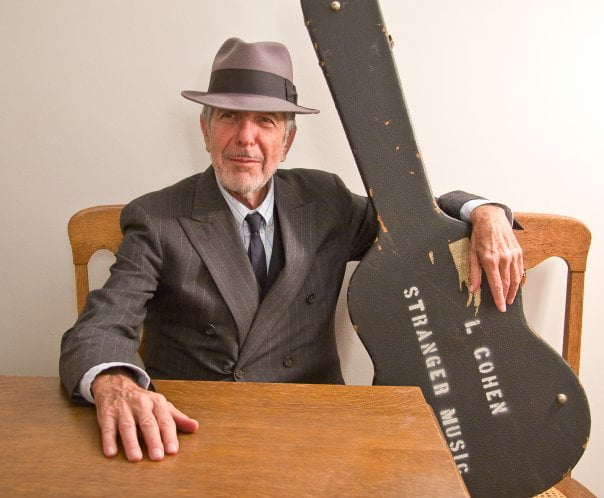 Leonard Cohen was first and foremost a poet — one as deserving a Nobel Prize as that awarded to his colleague Bob Dylan earlier this year. Born in Quebec in 1934, Cohen earned his chops as a writer and novelist before launching his musical career in 1967. Over a 48-year tenure, he released 14 studio albums, tackling topics such as death, relationships, religion, and politics, and culminating in his final 2016 release, You Want It Darker. "Poetry is just the evidence of life. If your life is burning well, poetry is just the ash," he told us. Thank goodness for that beautiful pile of ash he left behind.
Leon Russell (April 2, 1942 – November 13, 2016)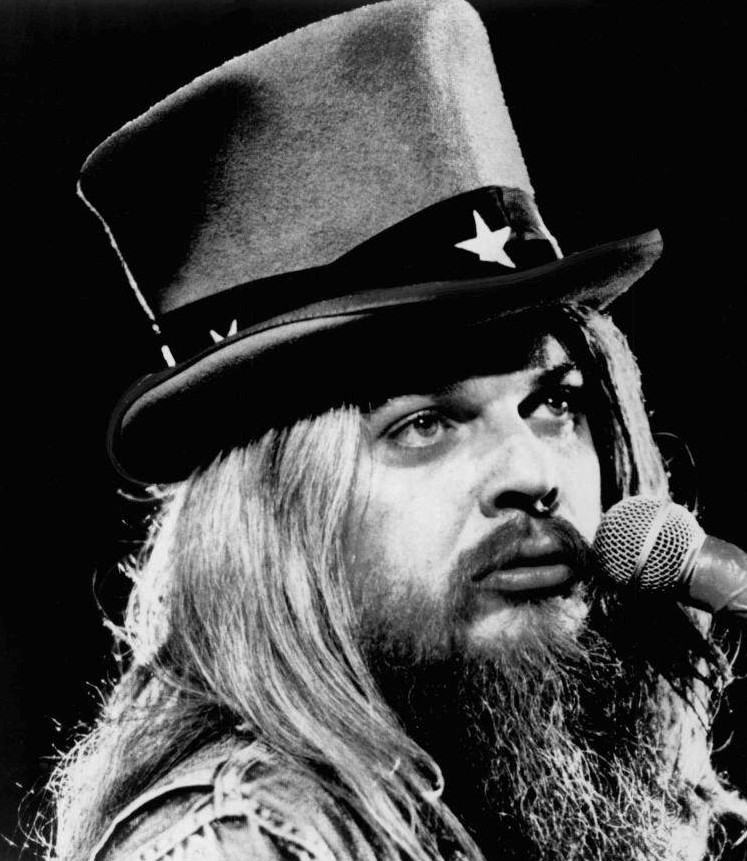 The word prolific gets thrown around too freely with songwriters, but with Leon Russell it's a truly appropriate descriptor. Thirty-three albums, 400-plus songs, countless collaborations, and a healthy body of production and session work over the course of his 60-year career made Russell into a pillar of American music, one who could easily hold his own with his collaborators, like George Harrison, Ike and Tina Turner, and longtime friend Elton John. If there is a single song of Russell's many that stands out as one of the greatest of the American songbook (and it's hard to choose just one), it's "A Song for You," the soulful, vulnerable lover's lament that opened his 1970 solo debut album, Leon Russell. Over 100 artists — as varied as Whitney Houston, Zakk Wylde, and Willie Nelson — would go on to cover that track. The most-beloved cover, of course, is Donny Hathaway's, recorded for his own sophomore album just one year later, quickly becoming a classic itself. The legacy of "A Song for You" is something of a microcosm of Russell's own legacy which has touched artists of all genres, all ages, all walks of life. On the surface, it's a quiet legacy — Russell isn't, after all, a household name on the level of John or Harrison. But it's a legacy that cuts through such chatter on the strength of its powerful songs — songs that, to borrow a phrase from the man himself, listen like they were written just for you.
Sharon Jones (May 4, 1956 – November 18, 2016)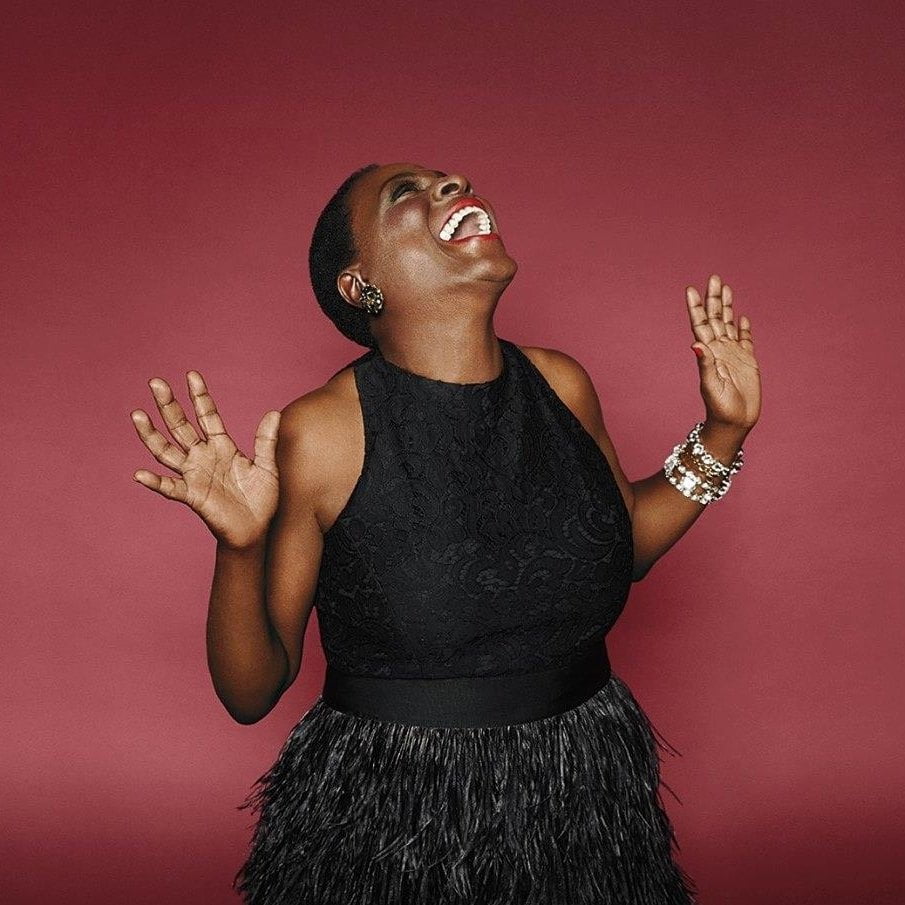 Sharon Jones's powerful vocals, on-stage vigor, and charming warmth felt boundless — the kind of energy that would never give out. Jones was born in Augusta, Georgia, and grew up in Brooklyn, New York, and, while music was always a force in her life, her breakout success didn't come early — she released her first full-length record at age 40. With Sharon Jones & the Dap-Kings, she released five full-length albums before the group's sixth, Give the People What They Want, was nominated for a Grammy in 2014. Largely credited for the still-kicking revival of soul music, Jones was just as much a powerhouse off the stage. In 2013, she was diagnosed with pancreatic cancer, delaying the release of Give the People What They Want as she underwent chemotherapy. Upon her triumphant return to live performances, she didn't bother with wigs — that would get in the way of her dancing, of course — and dove right in with the same kind of energy and charisma that has always distinguished the Dap-Kings. They toured, recorded, and released a Christmas album, and brought fans into their world with a documentary. Through every obstacle — including the recurrence of the disease that would ultimately lead to her death — Jones exuded a grace and excitement that will live forever in her legacy.
---
Lede photo credit: victorcamilo via Foter.com / CC BY-ND.