Marty Stuart's catalog reads like an ode to the American landscape, even if that reverence arises more through sound than song title. "You're talking to somebody who will build around a tree instead of cut it down," Stuart says about his regard and wonder for nature. "I've built decks and porches around them just so they could keep living." Ever since the early days of hillbilly music, country has been rooted in rural terrains so, for a musician with an inclination toward tradition, Stuart doesn't have to look any further than the songs themselves to channel the land that shaped them.
His projects call — sometimes subtly, others overtly — to different regions. The styles he has worked to both preserve and play with house geographies as diverse as his native Delta, the rugged Badlands, and now the psychedelic California wilderness. His new album, Way Out West, recorded with longtime band His Fabulous Superlatives, pays homage to the rugged West — to the myths, legends, and lore hovering over that arid atmosphere. "The desert's a funny place," he says. To reflect that quirk, Stuart blended the twangy surf rock riffs of the California coast with the shimmering sustain of the wavering desert horizon. He calls the resulting mish-mash "hillbilly surfband" music.
While Stuart holds musical traditions in high regard, he has never treated them as fragile things liable to break at the slightest hint of playfulness. But even he wasn't sure what to make of the sound he and the Superlatives were fusing together for what would become Way Out West, until he realized every reference fed back into country's winding history. "If I go back and listen to recordings from the 1960s, and I hear what the Shadows and the Ventures were doing, or Merle Haggard or Buck Owens and the Buckaroos — the kind of instrumentals they were playing — I think everybody was listening to everybody back then," he explains. "Basically, it was all Fender guitar-driven, twangy music."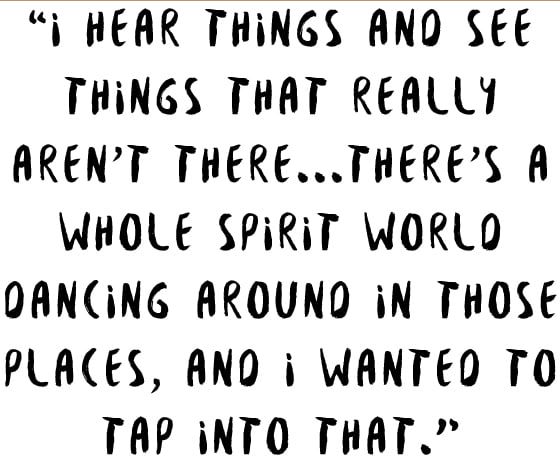 Setting that twang in the Mojave Desert culminated from two earlier projects. First came film: Billy Bob Thornton approached Stuart about scoring All the Pretty Horses (2000), which opened him up to music's visual properties in an entirely new way. "I learned more about making cinematic songs come to life when we were doing that film," he says. "I actually called upon Kristen Wilkinson, who was the arranger — we scored that film together — so anytime you hear an orchestral part in [Way Out West], that's Kris Wilkinson." Then came his 2006 album Badlands: Ballads of the Lakota. A particular field recording he made for that project stood out and provided the entry point for his new album. "I thought about this prayer that Everett Helper sang and played on his drums. Between that and a sitar and just combining all those sounds, all of a sudden [Way Out West] became a different record."
Stuart & His Fabulous Superlatives tap into the West's living spirit — as well as the spirits that have shaped it — from the very start. "Desert Prayer 1" opens Way Out West and epitomizes the blended compositions that follow. Wind howling across the desert floor gives way to a psychedelic guitar calling, as if from the horizon, and eventually segues into Native American drumbeats and chanting. "I wanted the listener to reach out and take my hand at the edge of the Mojave Desert, and I wanted to take them on a cosmic, twangified trip through the desert," he says. The desert, like his hometown Delta, may seem like "thousands of acres of nothing," according to Stuart, but he knows there's a presence in all that supposed absence. "If it's pitch black and you can't see anything except what's in front of you, you start hearing things," he says. "I've done this. I hear things and see things that really aren't there." If that sounds like the makings of a Hunter S. Thompson adventure, Stuart insists he's been "stone cold sober" when such moments have occurred. "There's a whole spirit world dancing around in those places, and I wanted to tap into that in Way Out West," he says.
Working with producer and guitarist Mike Campbell (Tom Petty and the Heartbreakers), who Stuart has long admired for his "band" ear, he let the songs breathe. Instrumentals like "Mojave" and instructives like "Time Don't Wait" reflect the desert's wide open expanse through their instrumentation and, more importantly, their arrangement. Space is a subject close to Stuart's heart. "I heard a statistic the other day where there are generally 88 people a day moving into Nashville," he says, balking at the drain that puts on the natural world. "They keep selling pastures and building houses on what used to be beautiful farmland." Having recently visited London and New York, he worries about their size and the kind of toll that takes on the earth. What happens to Nashville if it grows in that direction? "As citizens, we have a responsibility to care for what's in front of us, and we don't do that very well sometimes, in general, as a people," he admits.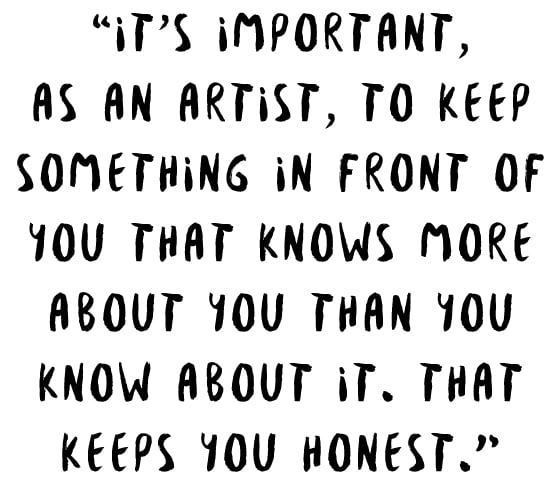 As much as Way Out West is a love letter to the desert landscape and the music personifying it, it's also a reminder. Stuart didn't write a political album, but the timeliness of its arrival takes on greater significance in the current political light. With Donald Trump and his administration proposing budget cuts that would not only affect, but in some cases decimate, departments and programs established to protect the country's more majestic manifestations, Stuart's album, in some ways, feels like a panegyric. He brings listeners closer to the grandeur and, in turn, the importance of the land by bringing it to life track after track. "When I walk out into the desert and come in front of a saguaro cactus that's been there for who knows how long, I respect it because I know that I'm in the presence of something that belongs there and I'm just a visitor," he says. "I do that everywhere I go. I try to honor the land." Stuart recalls his deep friendship with illustrator Thomas B. Allen, who drew several album covers for Lester Flatt and Earl Scruggs, and the important lesson Allen taught him. "He was one of my favorite people in this world that I've ever known. He said, 'It's important, as an artist, to keep something in front of you that knows more about you than you know about it. That keeps you honest, and it keeps you digging.'"
Alongside songs dealing with the natural wonder of the land — in melody, if not always in lyric — Stuart also includes a sonic tip of the hat to truck drivers. "Whole Lotta Highway (With a Million Miles to Go)" finds him waxing poetic about a blue-collar character as much a part of the American landscape's fabric as the land itself. But with automation threatening to replace so many workers, killing some 1.7 million jobs over the course of the next decade, Stuart's salute could one day become an artifact detailing a way of life thrown over by industrialization's endless march forward, like the Carolina Tar Heels' "Peg and Awl." "I keep hearing and seeing speculation about driverless cars," Stuart says. "It'll be the same thing: There are driverless trains already. Truck drivers are, in my opinion, old American folk heroes. They're the last of the concrete cowboys and they shouldn't be forgotten. It's not an easy job they chose." The chatter about losing jobs to automation isn't one to be taken lightly. "You can already say that about a caboose on a train," he says. "The trains I knew as a kid, they had a red caboose at the end and a guy that sat up in the caboose and took care of business from that perspective. We can already say, 'I remember the caboose on the train.' Trucks should be concerned."
For a historian interested in preserving musical traditions and honoring the past, Stuart's music encapsulates the landscapes and characters that comprise the American experience. Blurring country, rockabilly, psychedelic rock, and surfer rock into some unruly thing, Stuart & His Fabulous Superlatives have painted a golden- and amber-hued picture of the Wild West. At the end of the day, though, he only cares about music that means something. "I'm addicted to creating, and I'm addicted to projects that matter and say something," he says. "The hardest thing in this world — I could write songs all day long — but songs that matter, songs that reach out and touch somebody's heart? I never know when they're going to come, but I always keep my radar ready for them."
---
Lede illustration by Cat Ferraz.