Anyone turning to music for solace likely found a welcoming home in That Tent, where John Moreland was getting the BGS Stage started with his gut-wrenching Oklahoma Americana. "Well the older I get, truth gets harder to find. And famous false prophets get by off of robbing good men blind," he sang on "Blacklist," one of the earlier songs in the set. "Maybe I don't have it in me, maybe it doesn't have me in it. And if I don't fly, that's fine, just let me find the place where I fit."
His songs don't need frills — for something as minimal as a guy and a guitar, a set from Moreland rings through the air with a certain level of force. That's partially thanks to his lyrics, which are conversational enough to feel like a chat between old friends and insightful enough to bounce around in your head for a while until they take on new meaning.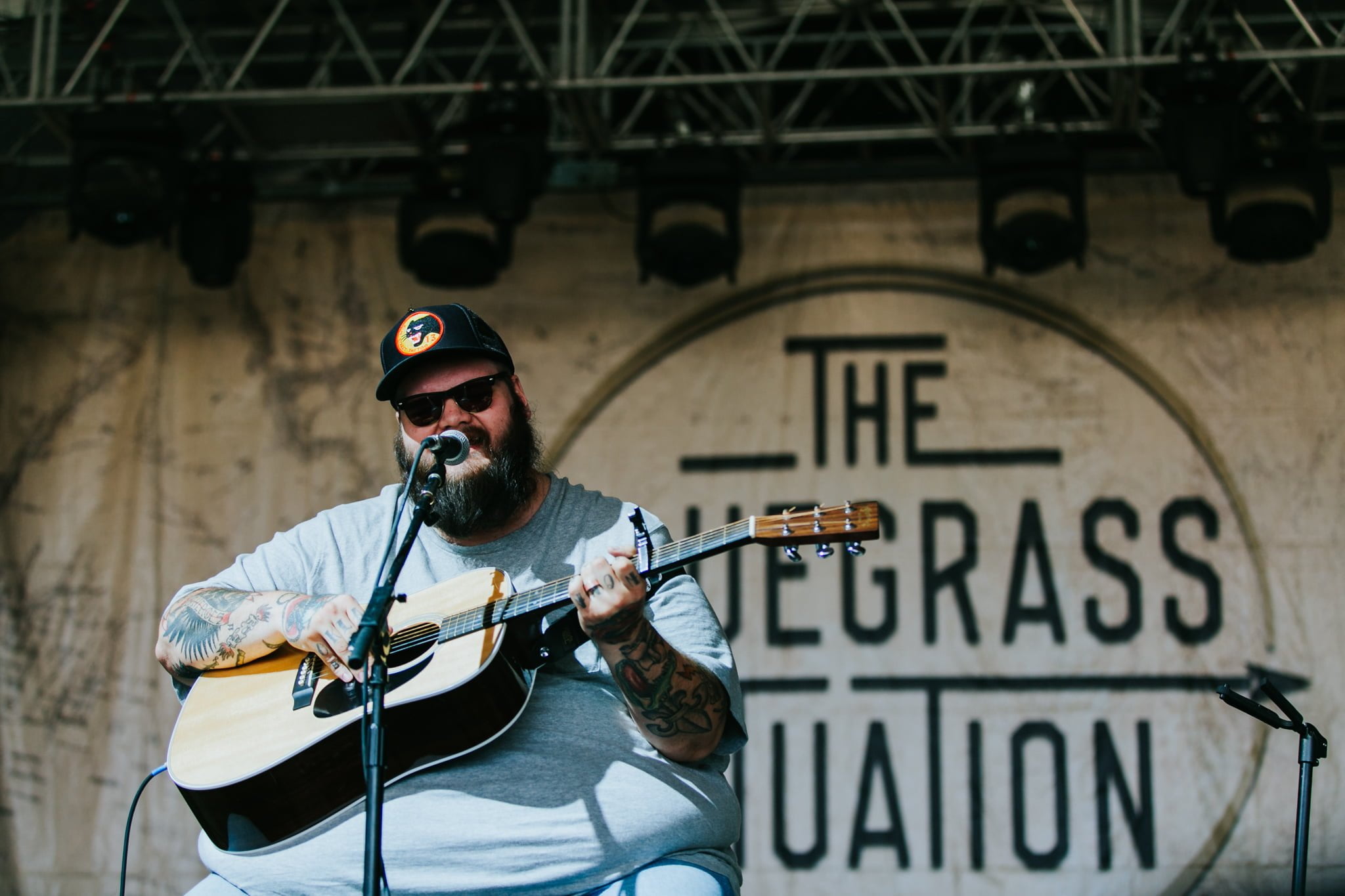 Following Moreland in That Tent was Sara Watkins with a set that would mark the first of many rousing performances of hers on the BGS stage. "This is the maiden voyage for a lot of these songs," she said at one point. But her setlist was populated with recognizable numbers like "Say So" and "Long Hot Summer Days," the weather-appropriate latter of which was turned into a group effort when she asked the crowd to sing along. The Secret Sisters sat in for a few, too, making for a high point on the stage before the clock even hit three.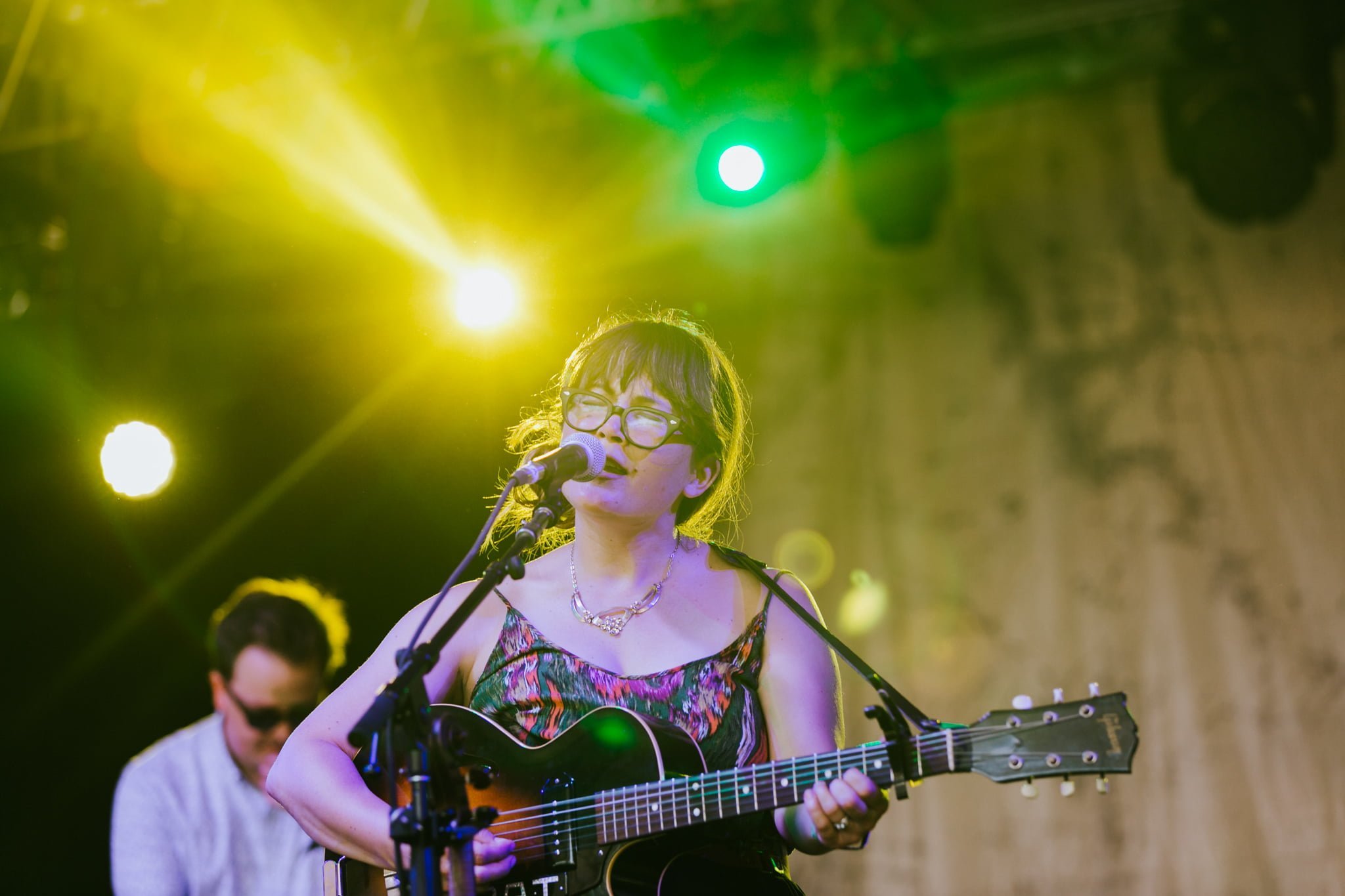 The Wood Brothers were a worthy follow-up to Watkins' harmonies, and plucky instrumentals on early songs like "Atlas" and "Mary Anna" drew several curious passersby. "Luckiest Man," arguably the group's best-known number, drew a heartwarming swell in volume as the crowd sang along — a promising sign of what was to come throughout the day.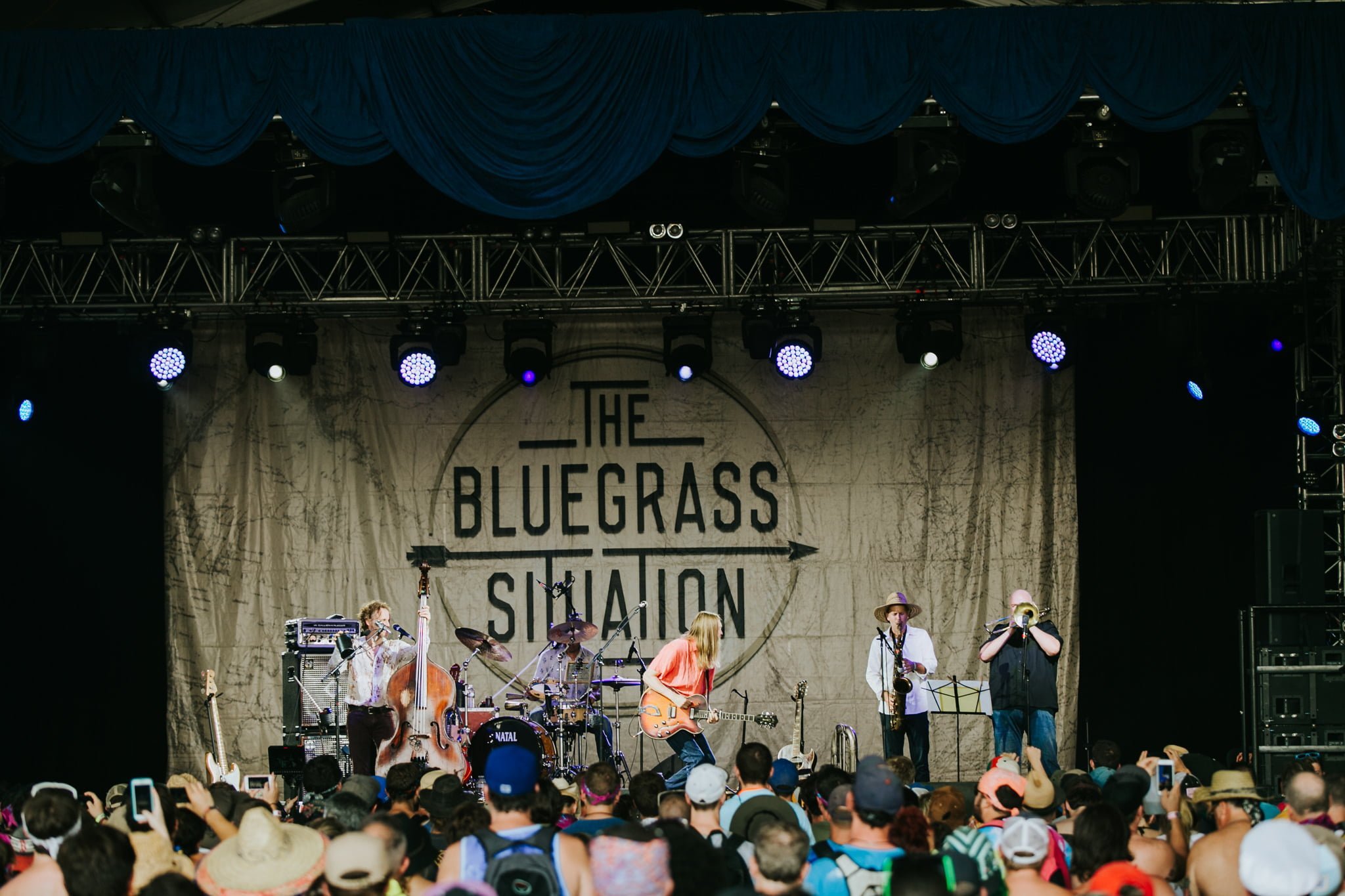 "We haven't had the luxury of being here all weekend," said Steep Canyon Rangers mid-way through their set, following the Wood Brothers as the afternoon went by. Their song, "Tell the Ones I Love," was a shot of energy on an otherwise hot, heavy day, with rich vocals and a beat that picked up as they went along. This is a band that at their best when they're picking at instrumentals, and the sheer speed of their fingers on the longer jams had onlookers twirling and swaying.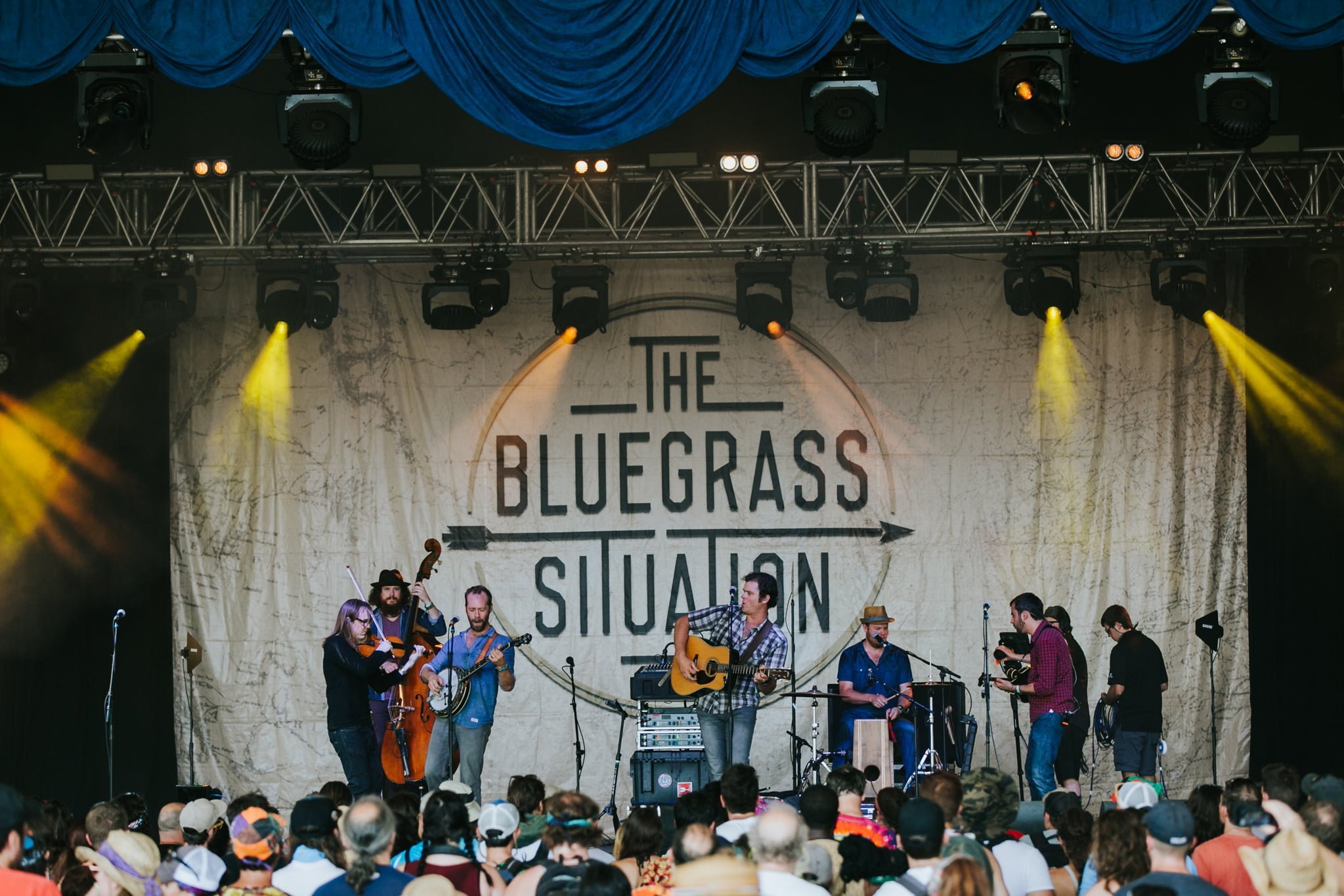 The momentum kept up for newgrass innovators Sam Bush Band, and while the transient crowd was starting to get rowdy ("We hear your request, but we're going to keep playing," they responded to one heckle with a laugh), the mood was as warm as the weather — which, by the way, was really dang warm.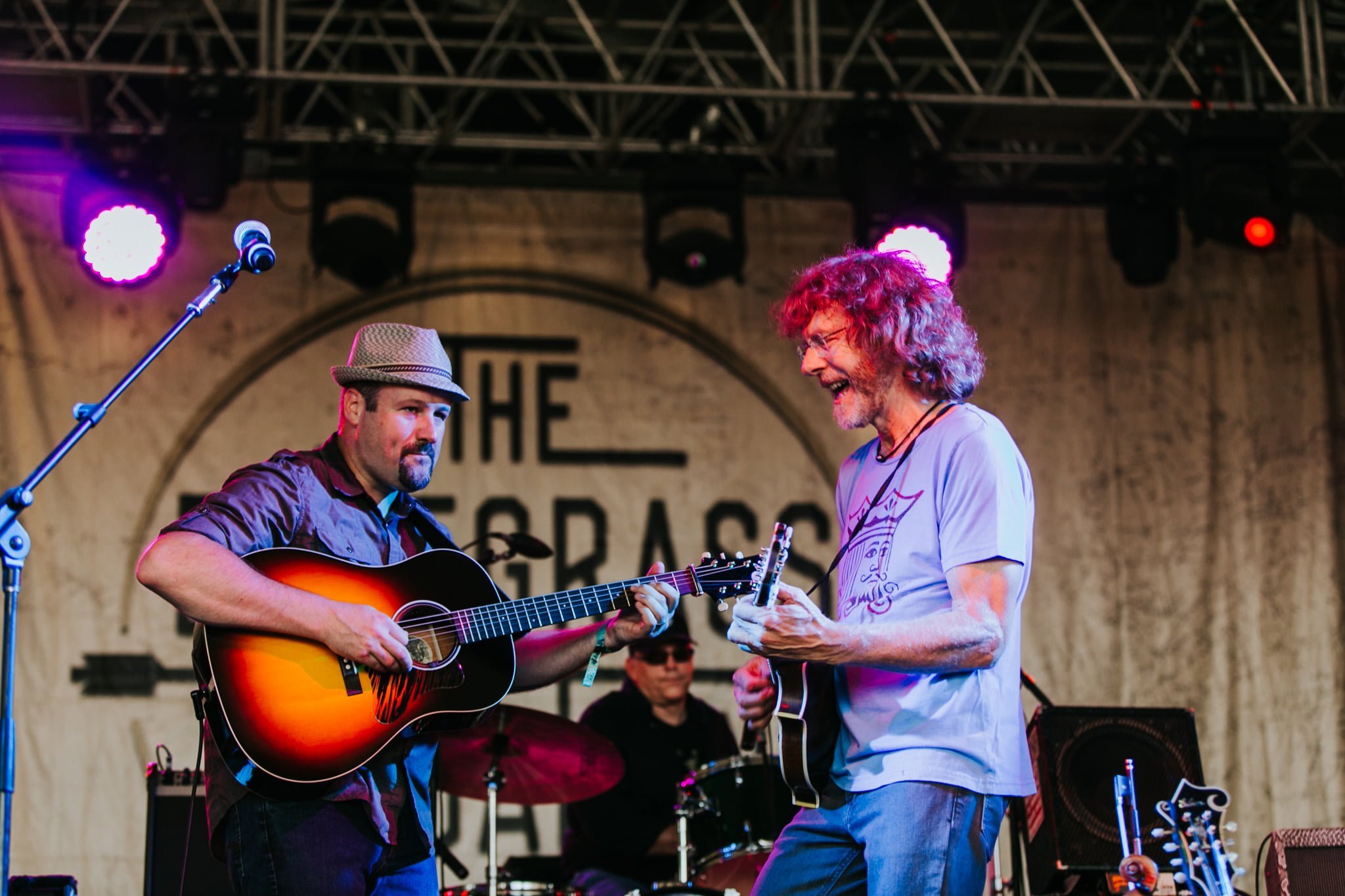 As the day's big Superjam grew nearer, the crowd forming outside That Tent grew from modest to massive, stretching back to the vendors and filled with onlookers waiting for a glimpse of Ed Helms and his all-star on-stage compadres. He started off the collaborative headlining set with a hand-clapping rendition of bluegrass classic "I've Endured," sharing the mic with Sean and Sara Watkins. The three of them were soon joined by Scott Vestal and Sam Bush as Sara led into "Here I Go Down that Long Road Again."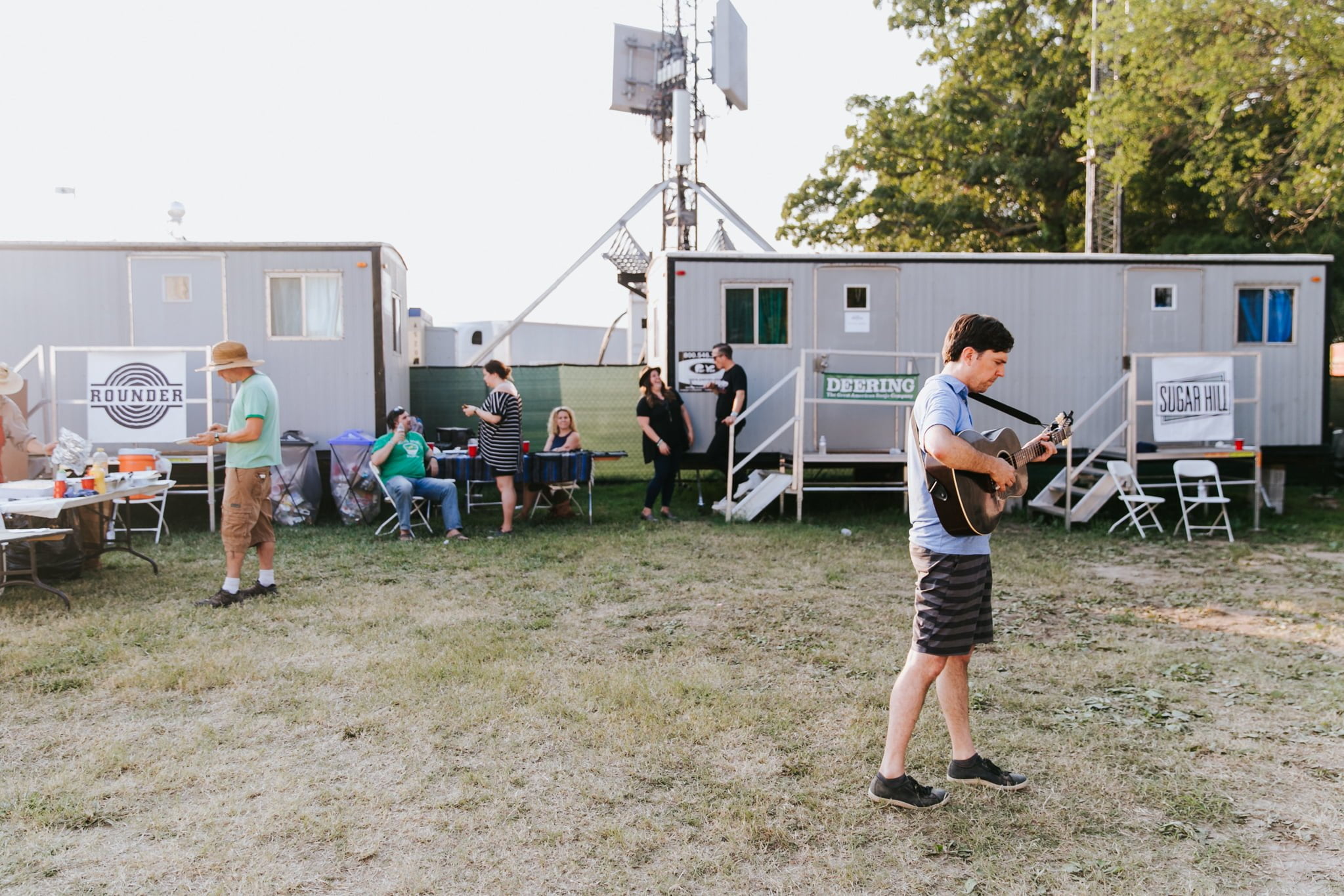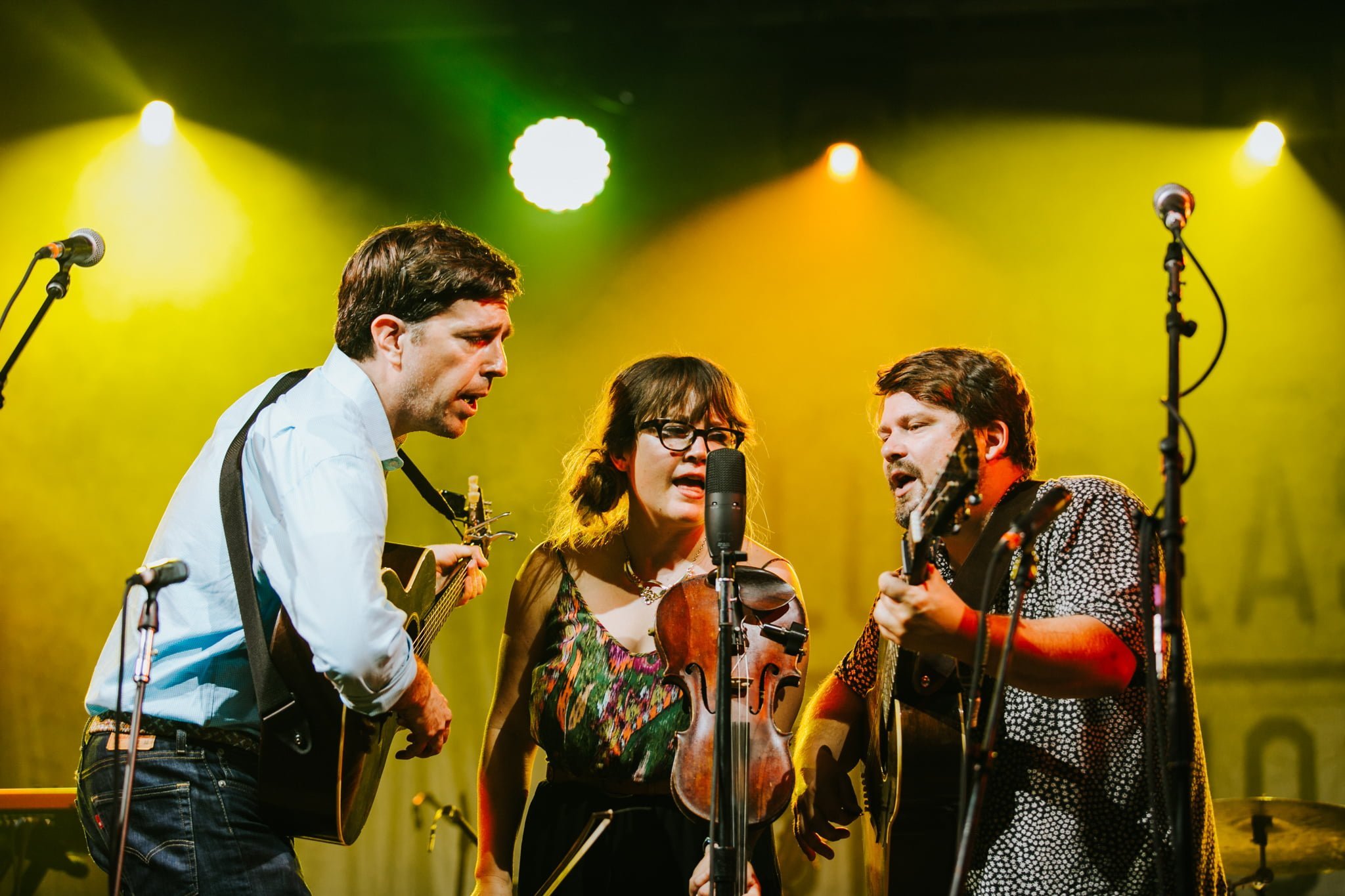 "We're going to do an old Bill Monroe song," said Bush. "Do you all know who Bill Monroe is? The father of bluegrass music?"
It's safe to say the crowd's answer was affirmative on that one, and Bush took the lead on "Blue Moon of Kentucky." The song was followed by an appearance from Amanda Shires, whose performance of Roger Miller's "Dang Me" kept a fun, upbeat vibe on the lyrics and allowed Shires' and Sara's dueling fiddles to take the spotlight. Shires stuck around after the song ended for a duet of "In Spite of Ourselves" with Helms that was prefaced a healthy amount of gushing over the song's writer, John Prine, from both parties. A tough act to follow, Helms brought Bush back out, along Steep Canyon Rangers' Nicky Sanders, for "Lovesick Blues."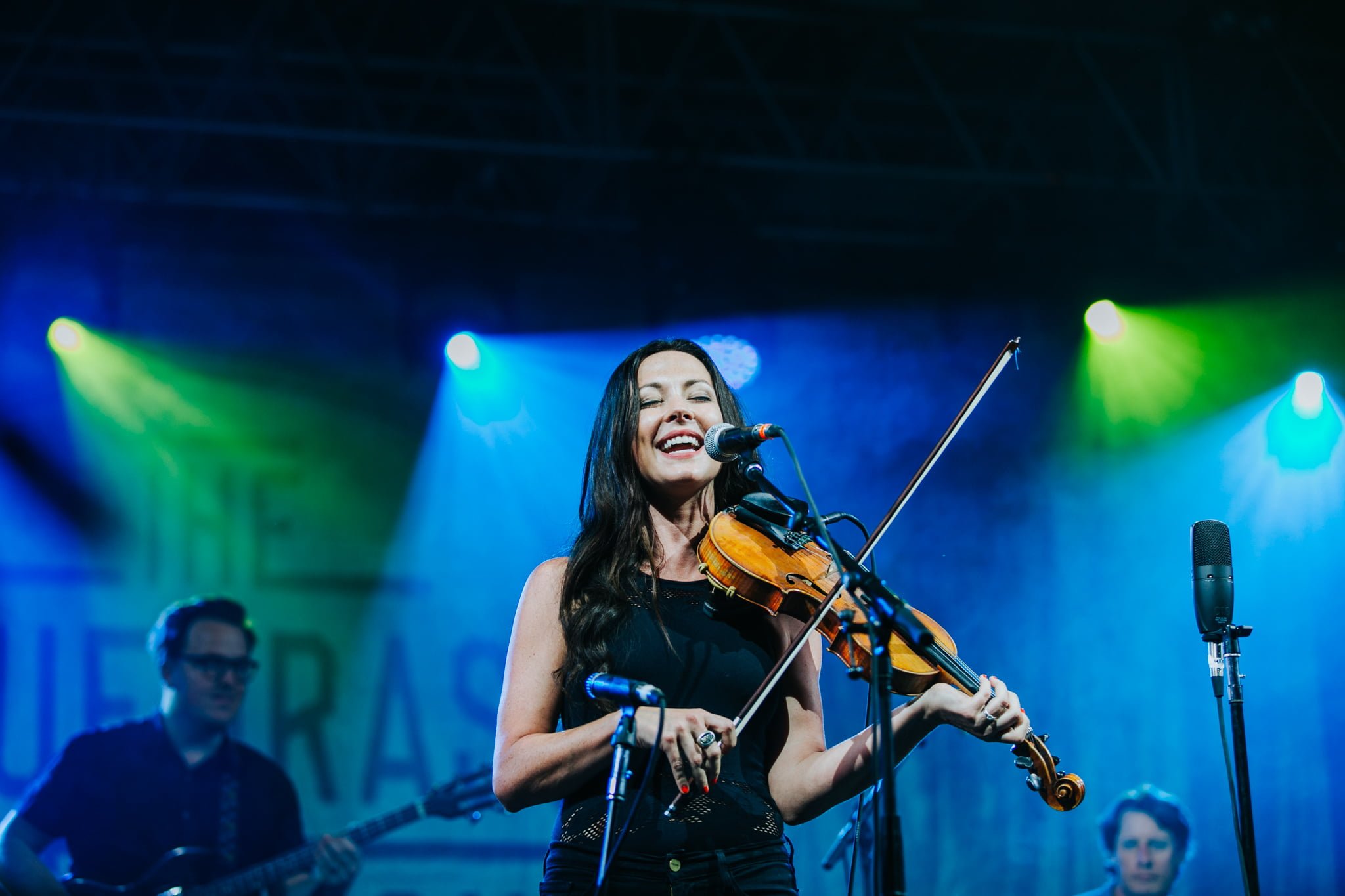 Last-minute guest Langhorne Slim was up next, performing "Lawyers, Guns & Money" with the Watkins Family Hour band, who went on to perform "From a Buick Six" with Bush. From there, the vocals really reached out and grabbed you — Lee Ann Womack's pristine voice made "Lord I Hope This Day Is Good" sound like just the gospel we needed on a long, hard day like Sunday, and to follow it up with two songs from the Secret Sisters — "Big River" and "All About You" — felt downright indulgent.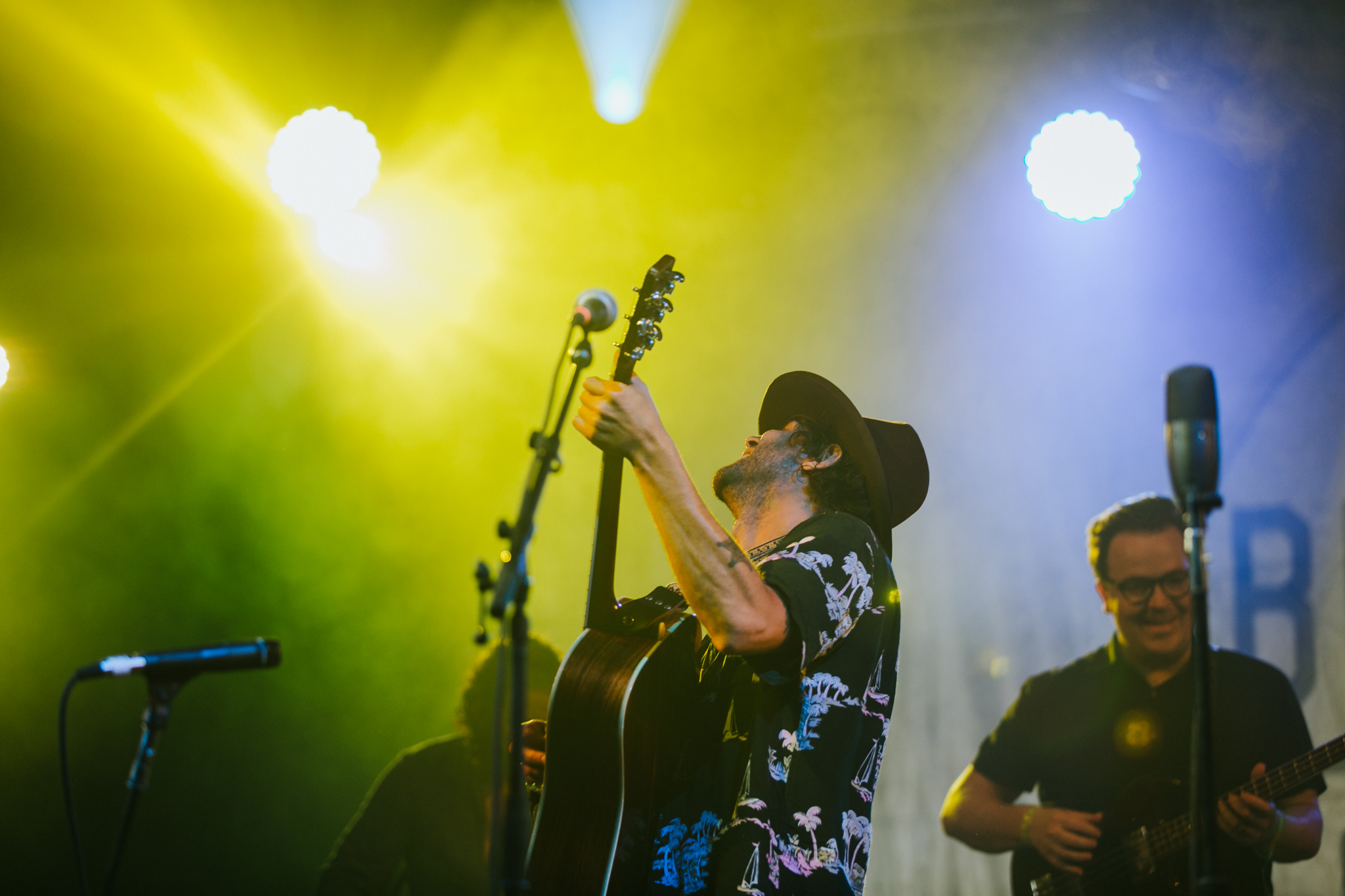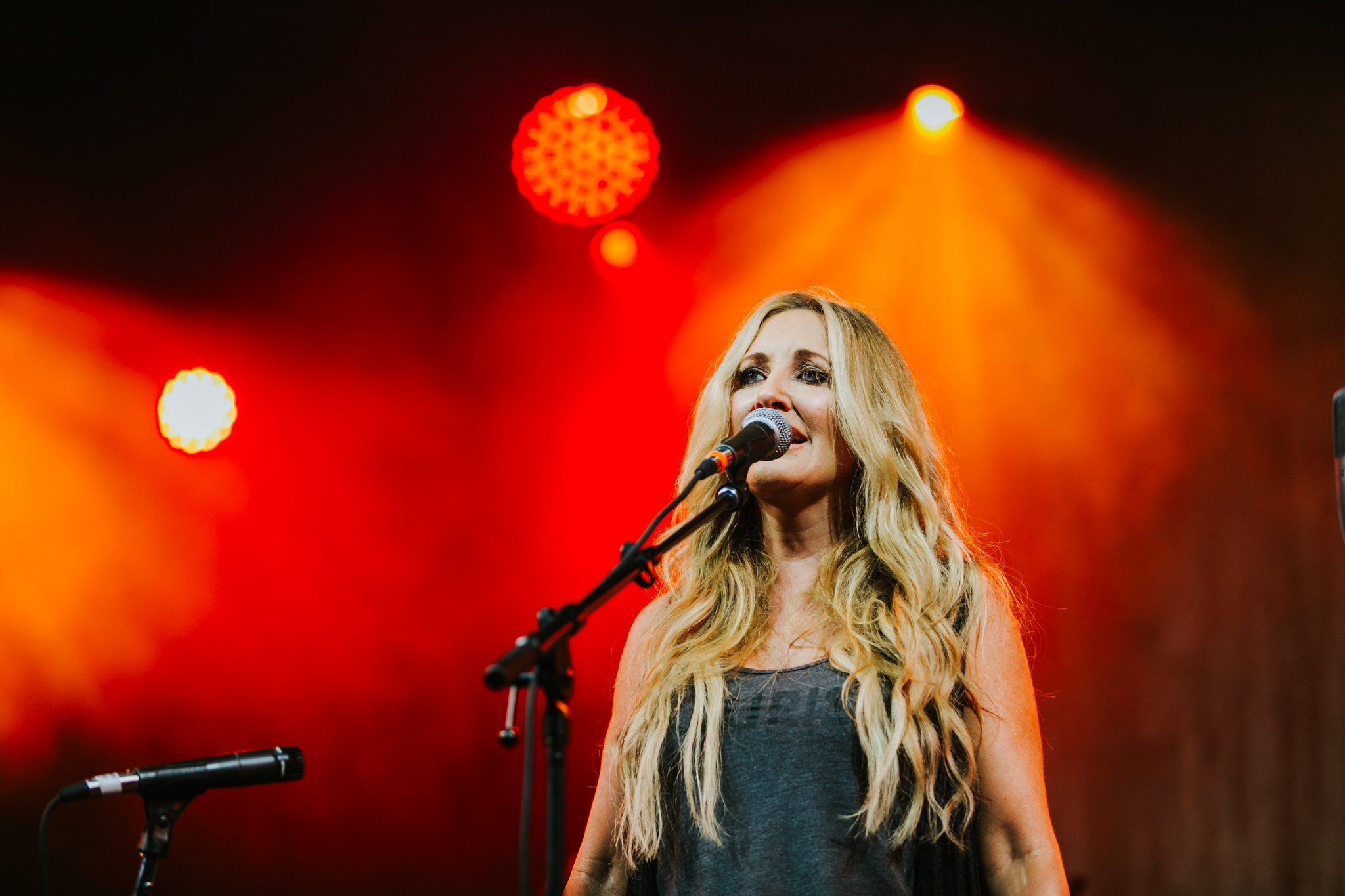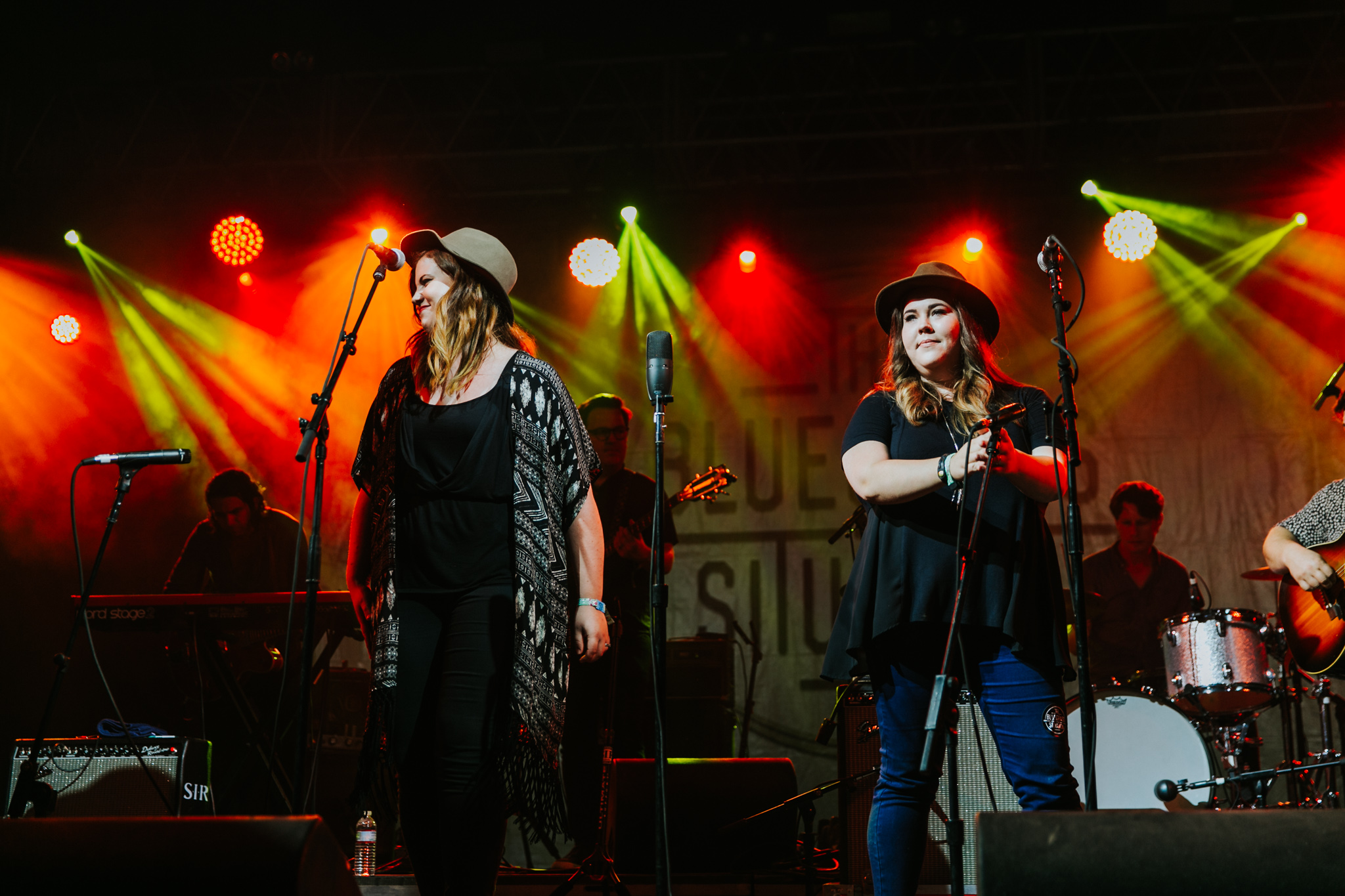 Womack returned for two more songs with the Watkins Family Hour, "Little Lies" and "Let 'Em In," before Steep Canyon Rangers came out to steal the stage for Merle Haggard's classic "I Think I'll Just Stay Here and Drink." Once Helms returned to the stage for the last few songs, he called Amy Reitnouer (our fearless leader here at BGS and the mastermind behind the festivities) for a moving performance on Neil Young's "Long May You Run" with the whole gang back out on stage.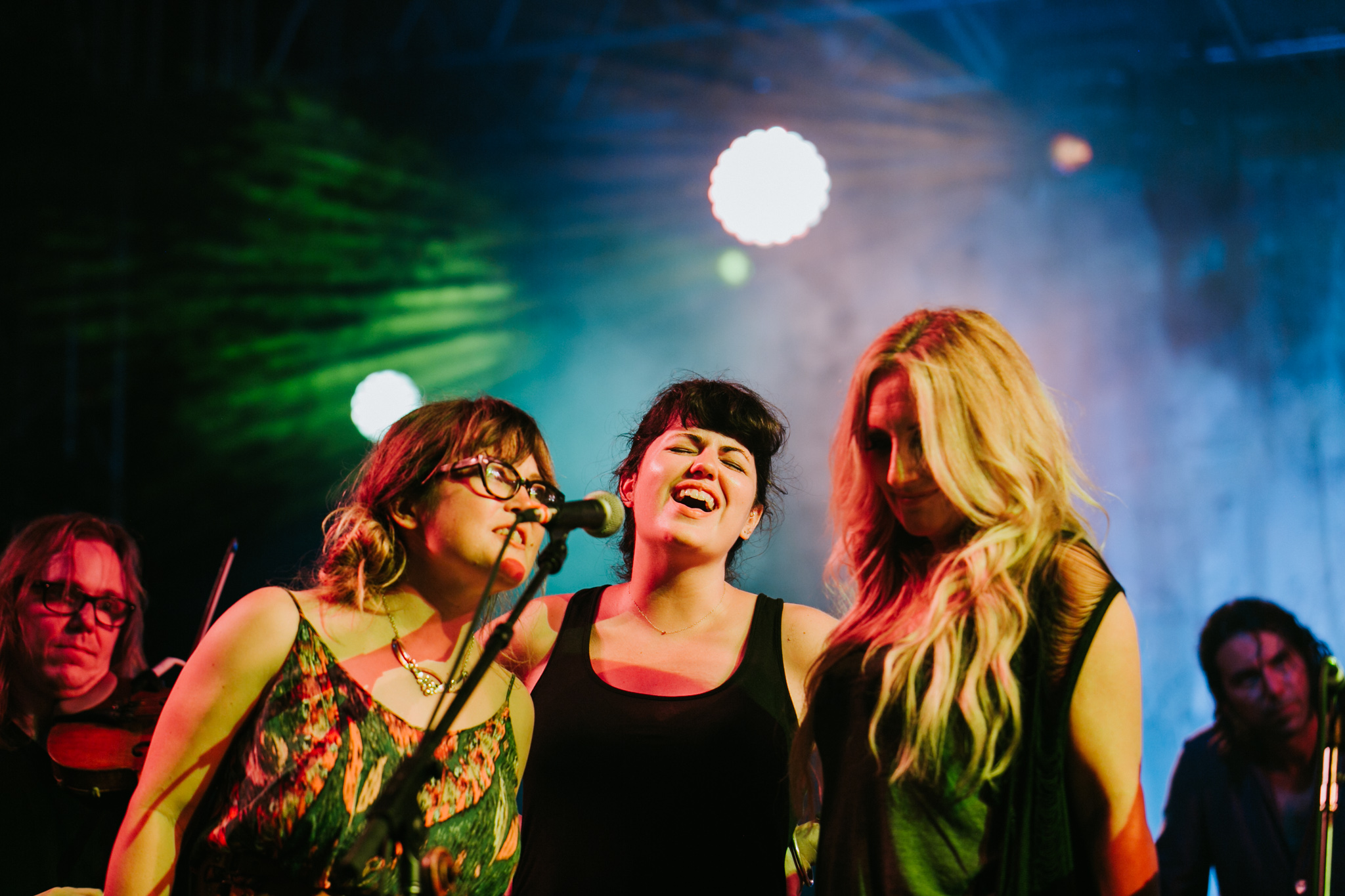 The jam was more than just a dang good time; It was a reminder of the peacefulness and overwhelming sense of unity that festivals — and music, in general — have to offer. Long live the BGS Superjam. (How many days until next year?)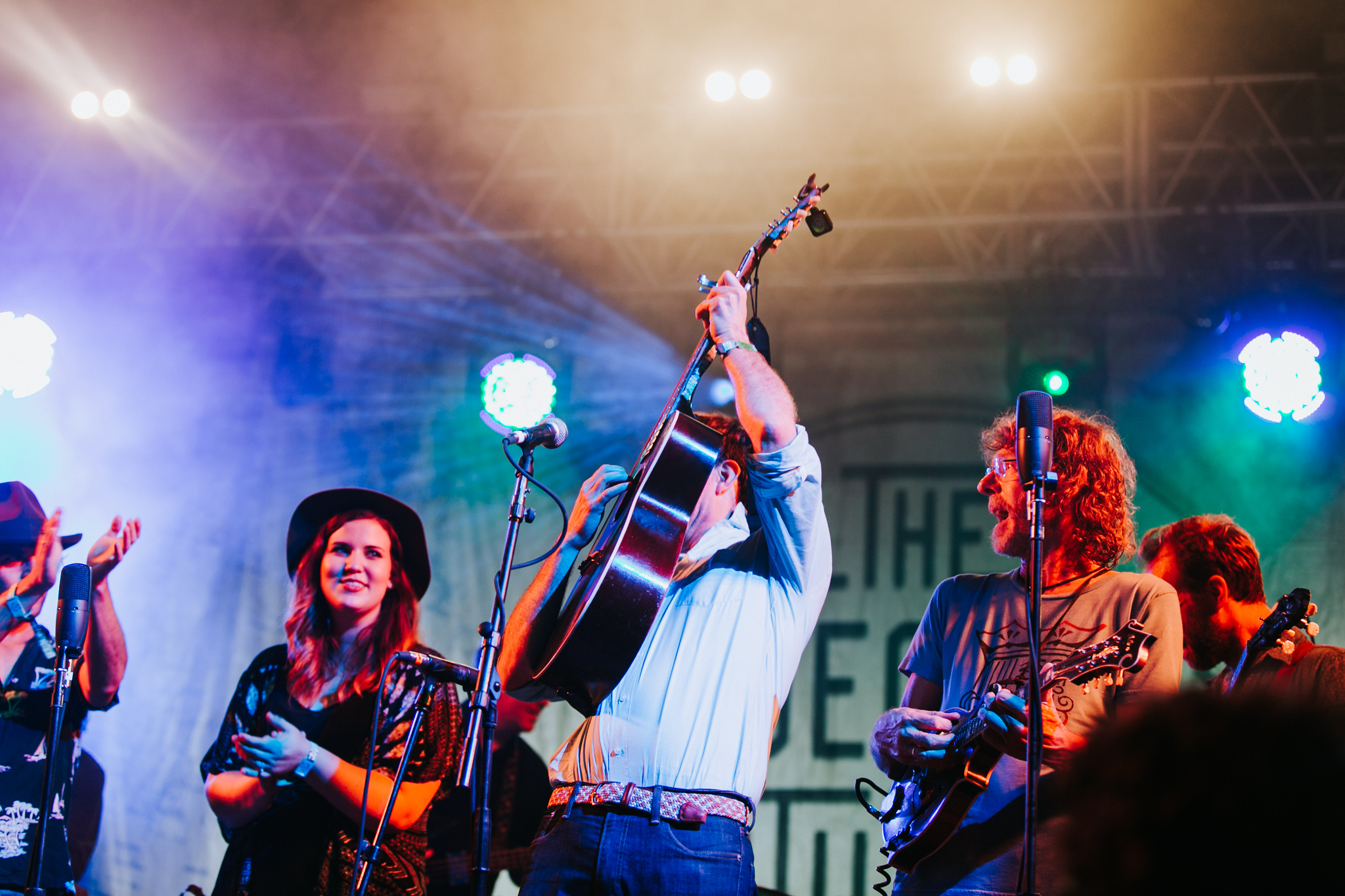 ---
Photos by Elli Papayanopoulos for the BGS