As a pastor, theologian, author, filmmaker, and community organizer, Rev. Osagyefo Uhuru Sekou has dedicated his life's work to social justice. He's given lectures and speeches around the world and trained thousands of people in the tactics of nonviolent protest. Now, he's lending his passion for activism to a popular form of protest: music. His forthcoming record, In Times Like These, is out May 5 on Thirty Tigers, and features brothers Luther and Cody Dickinson of the North Mississippi Allstars. The fact that the Dickinson brothers' moniker is a nod to the music of their home state makes their pairing with Sekou all the more fitting. Sekou was born in St. Louis but raised in Arkansas, where he was immersed in the South's deep blues and gospel tradition. In Times Like These pays as much homage to place as it does to time.
"I recorded the album, in part, to keep track of the best of the blues tradition," Sekou says. "It's what I was raised on. It is the nature of the musical tradition that produced me, and so I'm just trying to honor the ways in which that music comes to speak to the best of ourselves."
By working through a deep-rooted musical heritage, Sekou uses the language of the past to inform the present, serving up a direct response to the current political climate. "We recorded this album a few weeks after the election and so, given the spirit of the moment, the sense of depression, almost desperation that many people were feeling, I wanted to keep track of that music and that musical tradition that has preserved the people," Sekou explains.
The album is a life raft of sorts, keeping everyone afloat who is all too familiar with that sinking feeling. "[The album seeks] to acknowledge the blues but not let the blues have the last word," he says.
Sekou has been communicating with the blues his whole life.
"My biological grandfather played with B.B. King, Albert King, and Louis Jordan," he recalls. "In the South, they would sweep the yard and put a piano on the porch and [my grandfather] would play and they'd sing and dance and drink all night." Sekou never met his grandfather, who died in 1955, long before he was born, but he remembers hearing the blues in the gambling house where he worked for his uncle, counting money. While recording In Times Like These, Sekou took a break from the Dickinsons' Zebra Ranch Studio in Coldwater, Mississippi, and made a trek home to Zent, Arkansas.
"I got a chance to go home and stand at my grandmother's grave, the place that made me, and talk to my 93-year-old aunt and see my cousins and to be in the space and with the people who built out the capacity of who I am by tearing off the best pieces of themselves and sewing it into a quilt that still covers and warms me to this day," he says.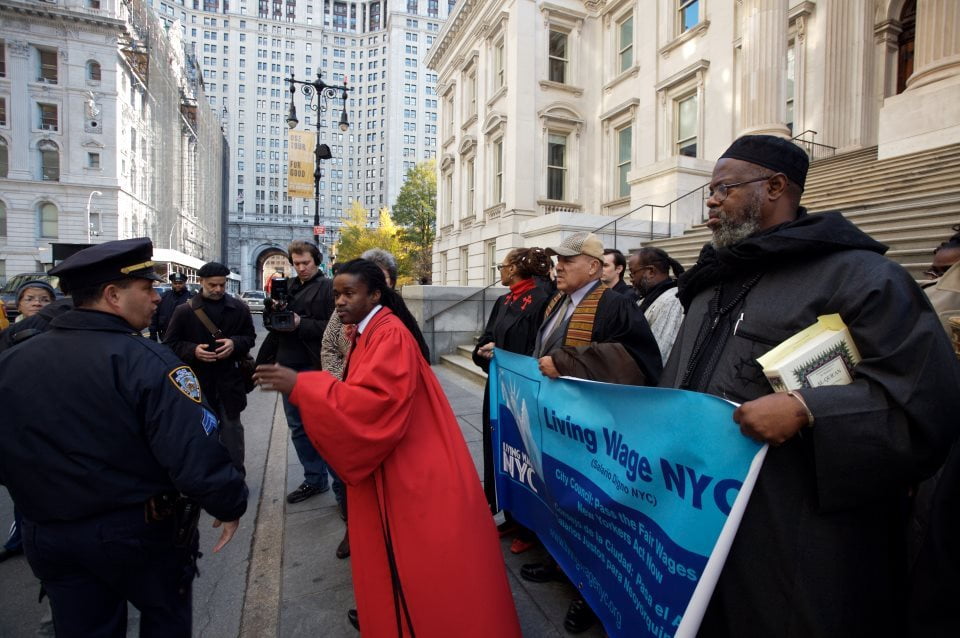 Sekou channeled that energy back at the studio on the song "Old Time Religion." "It was midnight, and we had been going for about 16 hours, and I had been to my grandmother's grave and my grandfather's grave and, in our tradition, we have this thing called devotional service, which is distinct from praise and worship," he explains. "It's what old country folks would do. And so I just did old-time religion music, which is essentially what I heard growing up in terms of a devotional service on Sunday morning."
In order to achieve this sound, Sekou was working with a slew of musicians who had their own strong musical ties. Luther and Cody Dickinson's father, the late Jim Dickinson, recorded with the Rolling Stones, Aretha Franklin, and Bob Dylan. For the sessions, they recruited pedal and slide steel guitarist AJ Ghent, Rev. Charles Hodges on the Hammond B3, who is most recognized for his collaborations with Al Green, and others.
"In addition to trying to respond to the contemporary political moment, there's something else at stake: Everybody was at least one or two generations — if not three generations — deep in the music so there are literally four generations of musicians on this album," Sekou explains. "And so it was amazing, you know, in that they have the music in their bones, which I think comes through on the record."
The album's first single, "Resist," is a tribute to Standing Rock and revolves around a mantra: "We want freedom and we want it now." Elsewhere on the record, a cover of Bob Marley's "Burnin' and Lootin'" stems from Sekou's time in Ferguson, Missouri, protesting the shooting of Michael Brown.
"I've helped train about 5,000 people around the country in civil disobedience, non-violence, and we trained well over a thousand in Ferguson. And we kept telling them to trust the process, trust the system, it's gonna work out," he recalls. "There were military forces occupying Ferguson and they were tear gassing us night after night and it was essentially a war zone. And on the night of the non-indictment, as soon as they said they weren't going to indict the officer, all hell broke loose, and I was trying to get to a studio that had been set up and I had my staff with me and they wouldn't let my staff in. And, at this point, there's gun shots, buildings are burning, there's tear gas everywhere, and they were saying, 'We'll let you in, but we can't let your staff in for security reasons.' And so I refused to do the interview and I was just in the middle of the riots. I refused to go into the compound. And so it's me kind of capturing what I'm seeing with the tear gas and the buildings on fire and feeling as though I have failed and I had lied to the young folks by telling them that the system would work on their behalf."
In the wake of these experiences, Sekou, who went to college on a vocal performance scholarship, looked toward the music for release. "At the existential level, I am my freest," Sekou says. "And so, hopefully, that freedom I feel is communicated through the music."