Step inside Songbyrd Music House & Record Café in Washington, D.C.'s Adams Morgan neighborhood and you'll quickly realize it's not your average coffee shop. Since opening its doors in April, both java junkies and record enthusiasts have been stopping by to get a fix. There are close to 500 albums for sale by the counter in the back under a display of vintage records by Virginia-born jazz guitarist Charlie Byrd, who inspired the venture's name and used to play at this very address in the late '50s until the 1970s when it was the storied Showboat Lounge.
A trio of digital listening stations with headphones line one wall of the café and there's a fully restored Voice-o-Graph vintage recording booth where you can lay down a 3:07 track direct to vinyl. In the adjoining space, there's a small performance venue. "What a sports bar is to sports, we wanted to be for music," explains co-owner Alisha Edmonson.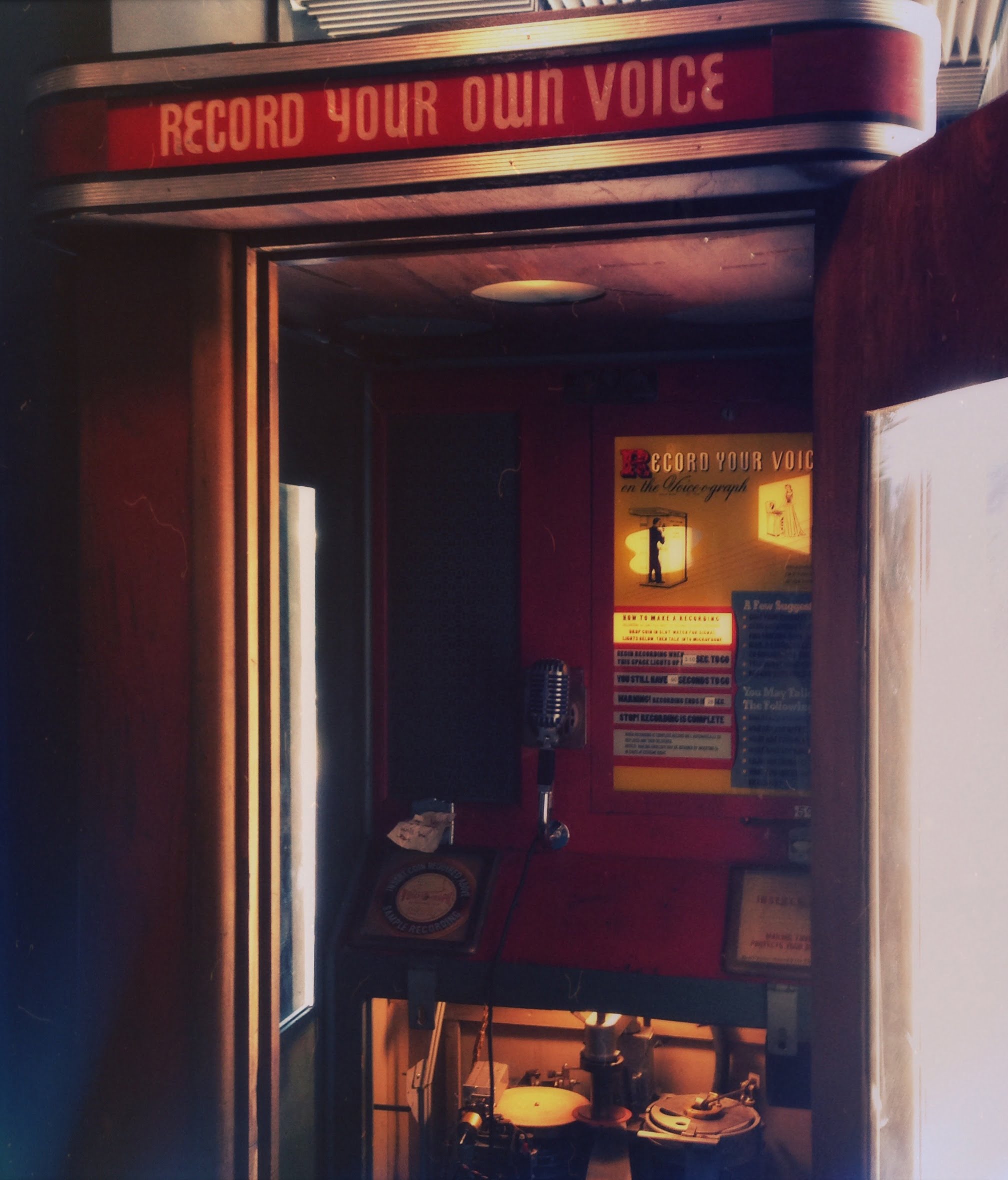 The Voice-o-Graph booth at Songbyrd in Washington, D.C.
The dual concept joins a growing legion of similar shops around the States, including Off the Record in Hanover, PA, and Milkcrate Café in Philadelphia. "Coffee and records go together, because you're ideally spending time appreciating each one," says David Fogel, who owns Bump 'n Grind, which opened late last year in Silver Spring, MD, just outside Washington, D.C. Alongside craft coffees from Vigilante Coffee and Ceremony Coffee Roasters, his shop currently stocks nearly 700 records in a diverse array of categories — from rock and reggae to dub and down tempo — including plenty of local artists and labels. To further engage music fans, there are two listening stations and a communal record player stocked with house copies of well-loved albums by the Beatles, Patti LaBelle, John Coltrane, and others artists that Fogel says "everybody loves."
This two-for-one concept wasn't created solely as an altruistic artistic endeavor. "I wasn't naïve enough to think I could support my family just by having a record shop," says Fogel, who estimates only five to 10 percent of sales come from records. The rest comes from coffee, alcohol, and food sales.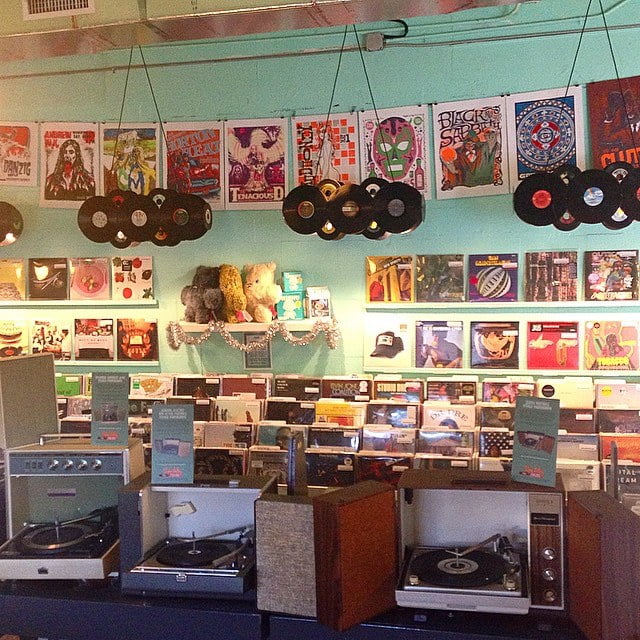 Sweat Records in Miami, FL.
"I don't know of a single record store that only sells records," says Lauren Reskin, who owns Miami's Sweat Records, which has been open in various incarnations since 2005. "We've all had to diversify." To that end, her store sells coffee and vegan fare alongside locally made merchandise, CDs, cassettes, vinyl, turntables, and accessories. As a further draw, Sweat Records regularly hosts in-store performances. Reskin was inspired to open the shop after having an epiphany that Miami needed an indie record store like the ones she loved growing up.
Nostalgia also played a role in how Edmonson and her partner, Joe Lapin, came up with the idea for Songbyrd. "It used to be that when someone bought a record, we'd all sit around and listen to it," she says. "We started talking about how people don't experience music in the same way. We missed having fun with our friends by listening to music together."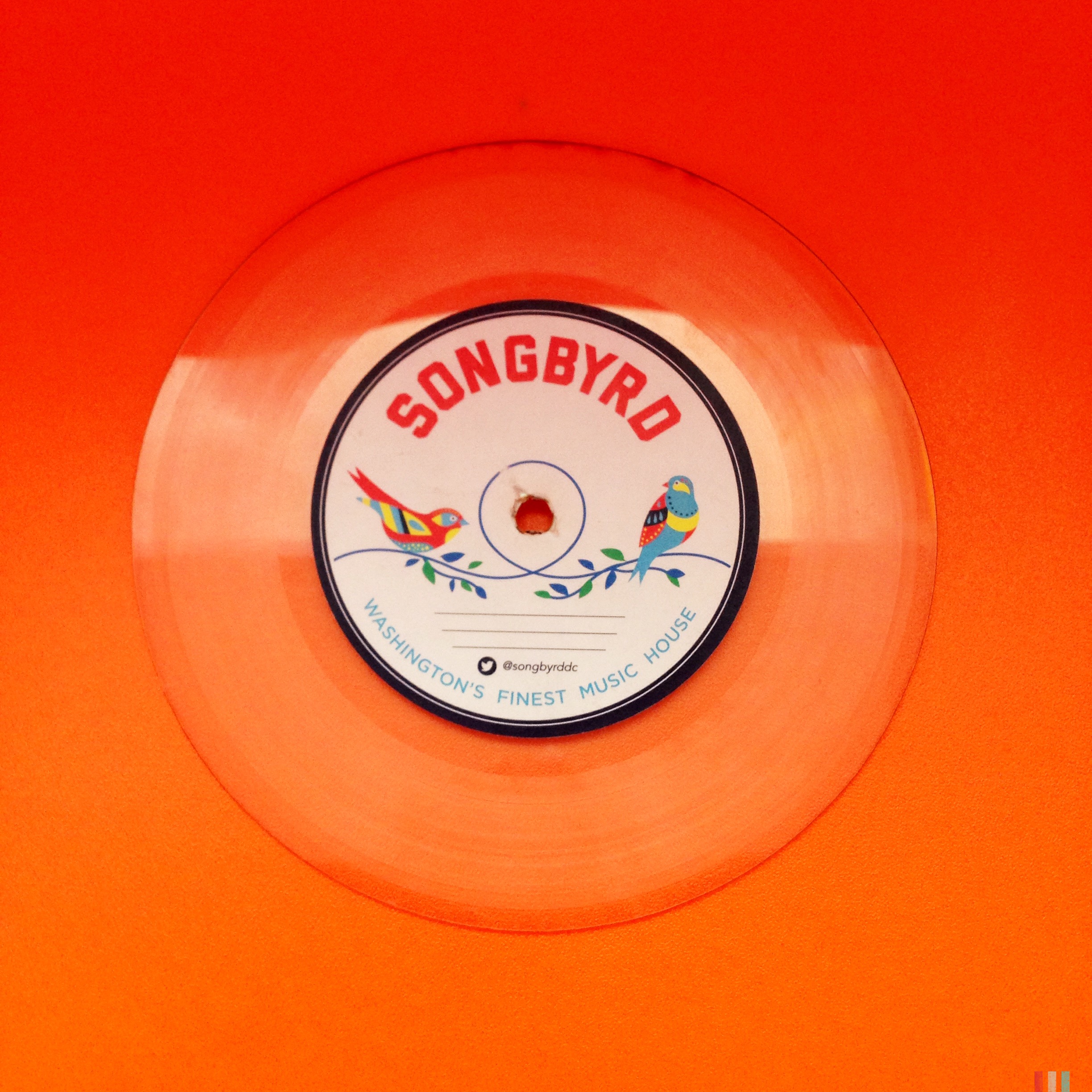 A vinyl Songbyrd single.
In an era where the album is fast going extinct — as digital music fans cherry pick which songs to download and streaming services offer up endless playlists of ever-changing artists — these coffee shop/record stores help ensure the format endures. Not only that, they help curry love for vinyl, which has experienced increasing sales in recent years even as CD and digital music sales have both plummeted. And they do this while simultaneously offering patrons the chance to knock back a dopio espresso or savor a single origin pour over.
"We still get people in here every day who say, 'Wait, you have records? They still make those?'" says Bump 'n Grind's Fogel. "I reply, 'Yes, we do. And we've got a needle and some headphones so you can slow down, have a dig, and take a listen.'"
---
Photos by Nevin Martell