"I've gone through many 'looks' … if you can call them that. As I get older, I know what I want and who I am and what I feel comfortable in and what reflects my insides. It's kind of like songwriting: As you get older, you're trying less to sound cool and just trying your best to be honest." — Sean McConnell
It's your favorite outfit. You put it on to grab a drink with friends at the local dive or new restaurant in town. It's what you are wearing every time you leave for tour or head into the office. Whatever the occasion, we all have our default items/combinations we depend on for confidence. A sure win. Whether we meant to or not, we have begun creating uniforms for ourselves.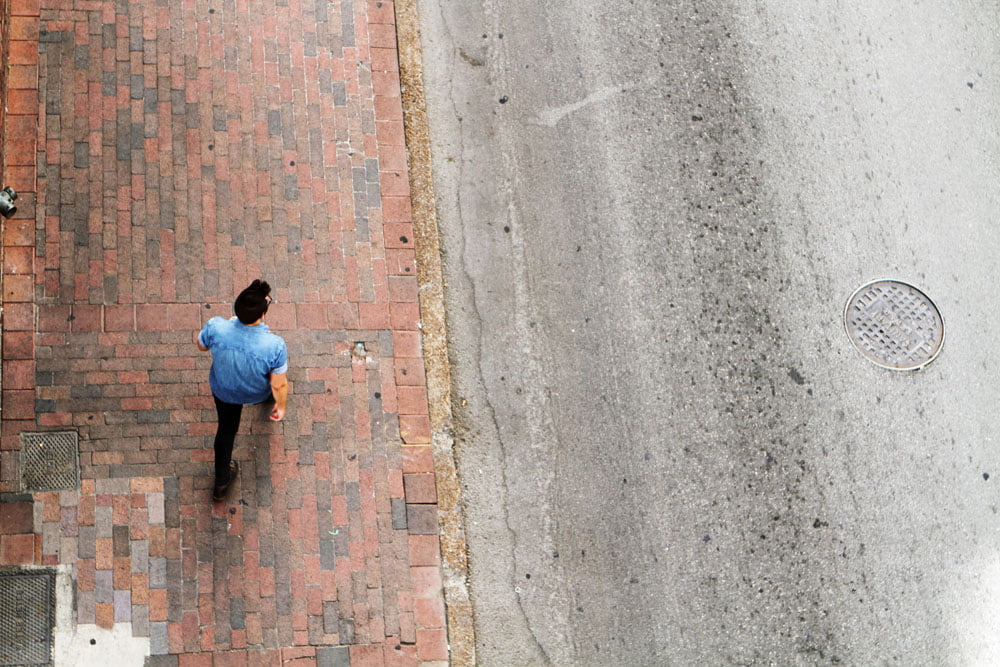 As a kid, dressing myself was one of the first forms of creative expression I knew — my first taste of independence, even. The thought of trading that in to look like everyone else in a school uniform was the worst thing ever! Parents held the control over my schedule, diet, haircuts, etc. But the one thing I had was a closet full of decisions I got to make. Even before kindergarten, my mom let me pick out my (mostly cringeworthy) outfits from my hodgepodge of hand-me-downs. I was enthusiastic when it came to creating a new outfit, makeup, and hairstyle every day.
So what changed?
We all started out associating uniforms with the idea of looking just like everyone else. Our only association to the uniform was private school, military, or the service industry. Structure and conformity? No thank you!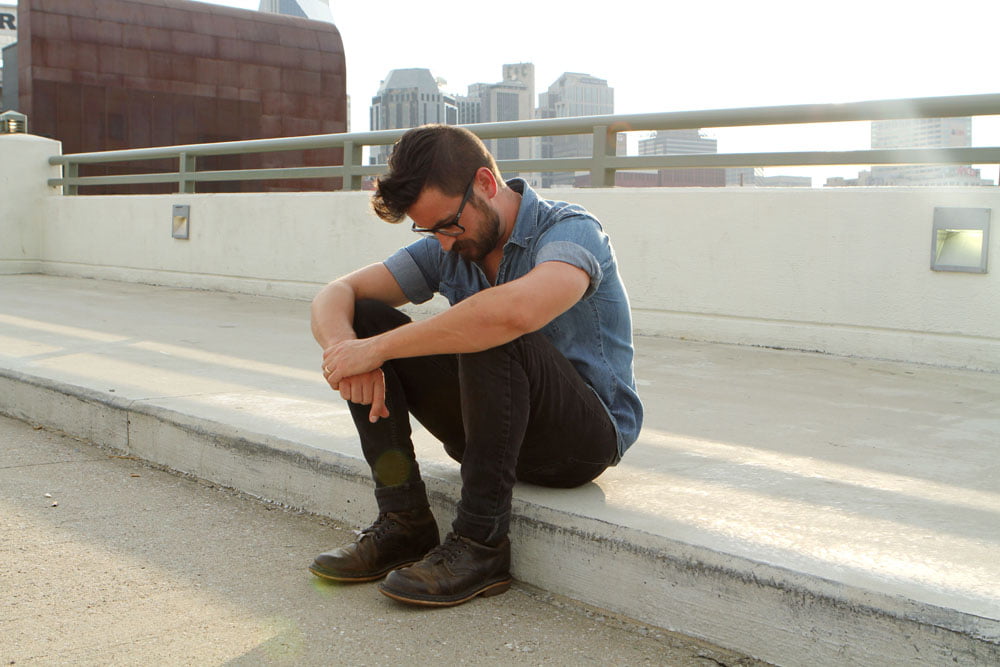 Once I put some miles between myself and my youth, I started realizing that, in a way, having the very thing I avoided in my youth could now be the factor that sets me apart. Embracing a personal uniform is not the same as sporting a group uniform. Taking that thought a step further: Creating a uniform for yourself that is based on what fits you best, regardless of trends and hype, pulls your further away from the majority of shoppers, making your style and outfit different. The bonus here is that, once you have identified the outfit that works best for you and commit to it, your mornings get longer and your bed won't be covered in clothes from failed attempts of "What should I wear?" Sure, I get that not everyone cares about time, identity, and efficiency. But if you are an entrepreneur, musician, fashion junkie, sleep-deprived parent, or under the limelight in anyway, exploring a personal uniform might not be so bad.
One Nashville local getting cozy with their uniform is singer/songwriter Sean McConnell. When it comes to Sean's uniform, he likes to stick to the three Southern style basics: denim, denim, denim. Any time I've seen him around town, he's sporting a denim button-down, denim jeans, Doc Martens, and maybe, if the wind is blowing just right, a denim jacket. His denim uniform is almost always accompanied by either Ray-Ban sunnies or glasses. If frames are missing, you know he woke up on the wrong side of the bed.
Having a uniform doesn't mean trying hard, either. I feel it's more of the opposite: Identifying your personal uniform and letting go of all the extras. It's being comfortable with yourself to know what you like and know what fits best, and walking with confidence because you know what you're wearing is what works. A few notable public figures ranging from Steve Jobs to Vera Wang have been questioned about their outfit-repeating. The discussions range from the practical response of simply avoiding "decision fatigue" to the more style-conscious end of curating the closet to obtain a strong signature look.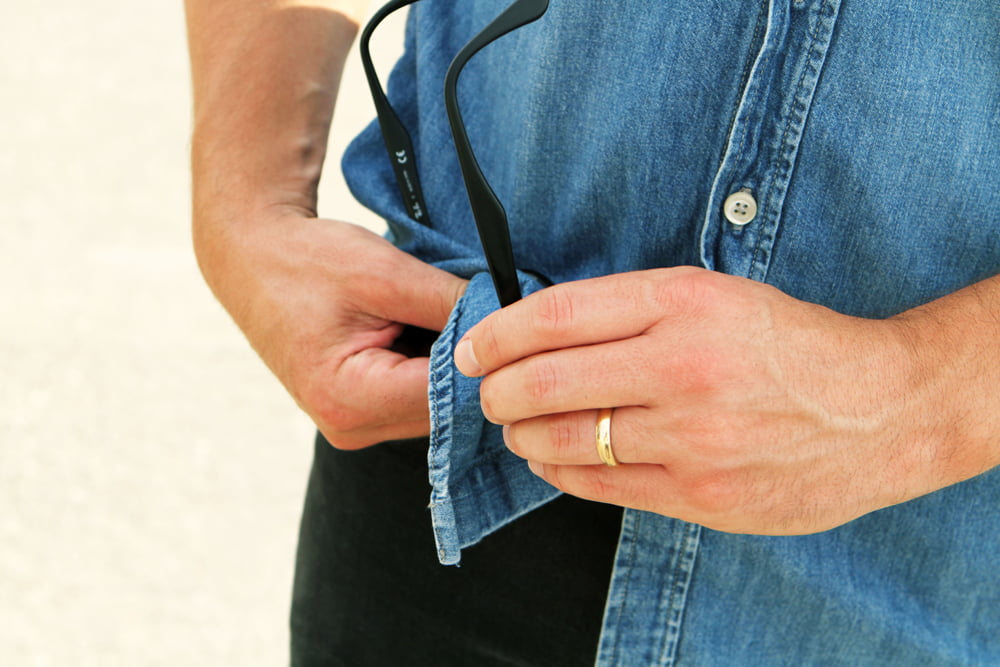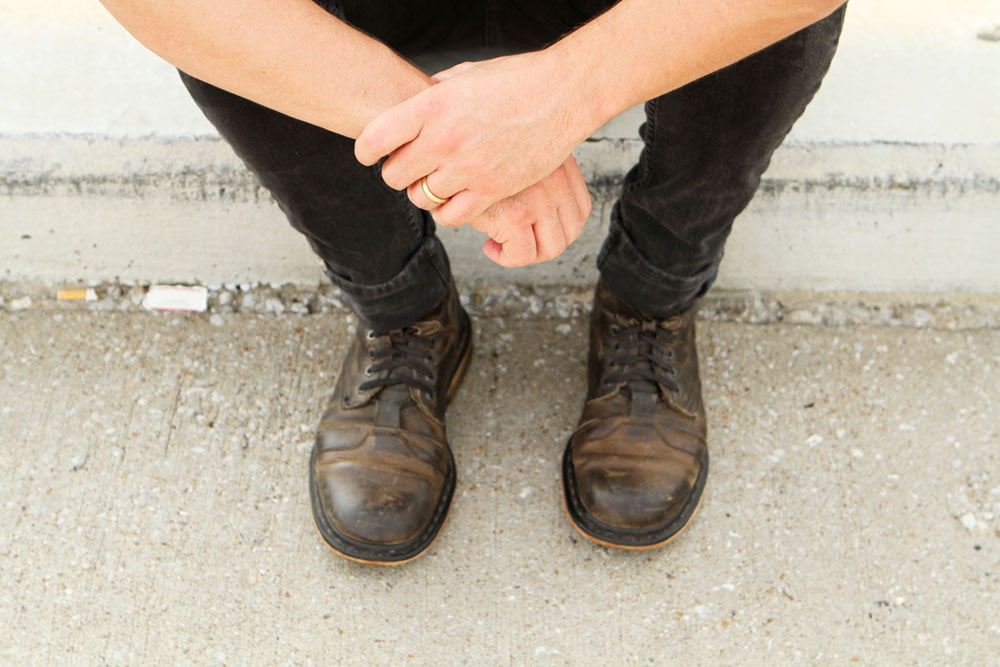 I'd love to say I fall on the brainier side of the whole shebang and be all about saving my brain for more important decisions, but that's not me. I fall somewhere between style consciousness, shallow pockets, and being a creature of habit. I don't think I'll ever fully commit to one uniform — I'm more of a uniform of the week kind of gal — but I do enjoy seeing others practice a solid signature look.