Remember when we used to actually try to get our readers to go out and support live music? LOL. It's not "Get Off Your Ass," anymore, it's, "Y'all stay put if you know what's good for you!" At least, for the time being.
Each week, we round up a few of our favorite tunes, events, livestreams, and content from the BGS archives that will hopefully help make your isolation pass faster and with a little bit more joy.
Did we miss something? (We probably did.) Let us know in the comments or on social media!
The Whiskey Sour Happy Hour
Did you hear!? We've teamed up with our pal Ed Helms, the Americana Music Association, TX Whiskey, Allbirds, and a pantheon of incredible musicians, friends, and buddies for four weeks of online variety shows! Proceeds from the Whiskey Sour Happy Hour will benefit MusiCares' COVID-19 relief fund and PPE supplies through Direct Relief. Lee Ann Womack, Billy Strings, Madison Cunningham, Aubrie Sellers, and some surprise guests, too. Our debut show goes up at 5pm PDT / 8pm EDT on April 22 right here on BGS, on our Facebook page, and our YouTube channel. We hope you'll join us and donate! More information here.
---
The Lumineers, Together at Home
Wesley Schultz represented The Lumineers at the end of March on #TogetherAtHome, a livestream campaign that has seen performances from so many artists, including Coldplay, Jack Johnson, and Hozier. Originally performed for fans on Instagram Live, Schultz sang a selection of songs from the Lumineers discography, adding covers of Springsteen and the Felice Brothers. This showing is part of the #TogetherAtHome daily concert series, but the campaign is building up to its fruition on April 18th. Global Citizen has organized an international broadcast and digital special with the express intent of supporting healthcare workers and the World Health Organization. The centerpiece event will be called One World: Together At Home and will be hosted by television's best, Jimmy Kimmel, Jimmy Fallon, and Stephen Colbert. For more info on the broadcast event, visit globalcitizen.org, and until then, enjoy this installment of the daily concert series given by The Lumineers.
---
Martin Guitar Presents Jam in Place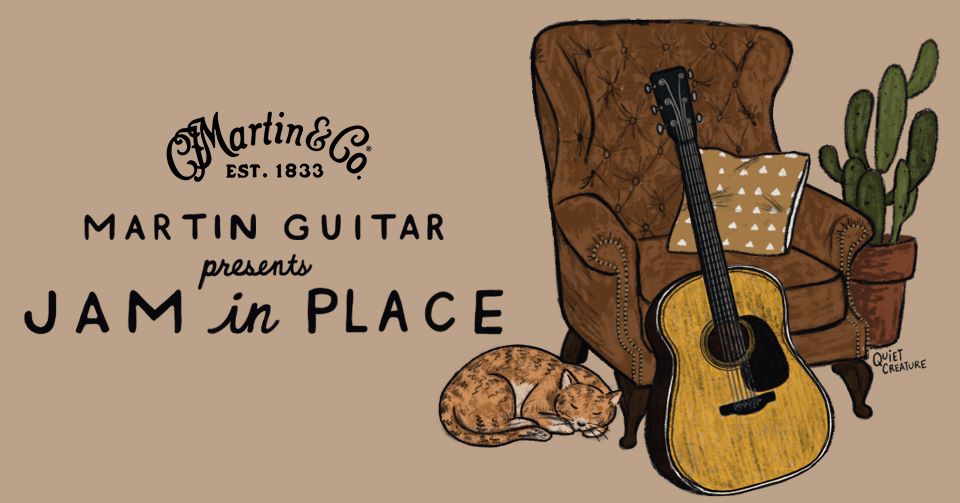 Everybody loves playing Martin Guitars, so of course nearly everybody who's ever picked one up is playing Martin's livestream series, Jam in Place. In the past couple of weeks they've featured performances from Kelsey Waldon, Charlie Worsham, John Oates, Tenille Townes, and many more. On the docket for the rest of this week: Son Little and Amythyst Kiah. Martin's website explains that the series' lineup is full for the "foreseeable future," so stay tuned for many more jams!
You can watch Jam in Place on Martin's Facebook page.
---
Is It Time for a Bluegrass Cocktail? Yes. It. Is.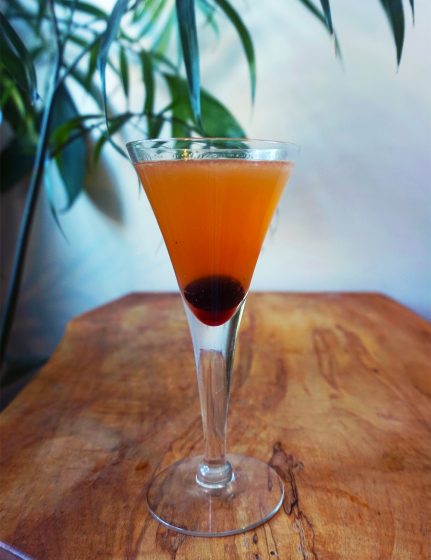 A while back we had a mouth-watering series of Bluegrass Cocktails, fancy libations for at-home mixology that referenced and drew inspiration from classic bluegrass songs. We scoured the archives for as simple and quarantine-friendly a recipe as possible to give you: the Molly & Tenbrooks. Whiskey (it calls for Irish, but we trust your judgement and your liquor reserves), honey simple, lime, bitters, and mint — done. Cherry for garnish, if you have one, you fancy lil bartender you. We highly recommend this horse race-in-a-glass. Perfect to pair with your Stay On Your Ass activity of choice. Get the full recipe.
---
Justin Hiltner and Jonny Therrien contributed to this article.