I can't quite pinpoint what makes singer/songwriter Elise Davis's style so dang appealing. Yeah, it differs depending on whether you catch her on a show day or an off day, but there's something effortless, confident, and unique that remains constant, on and off stage.
Onstage, her priority is feeling comfortable and confident, to minimize distractions for her and her audience during her set. For Elise, something high-waisted and all black helps create this comfortable blank canvas. Other components to this look are her signature smokey eyes, bold lips, and bright blonde hair. By creating a look that instills self-confidence, she has unintentionally created a mysterious, grungy, sexy vibe that sparks curiosity and matches the mood and tone of her latest album, The Token. It's interesting finding the things that stay the same and those that change from onstage to off.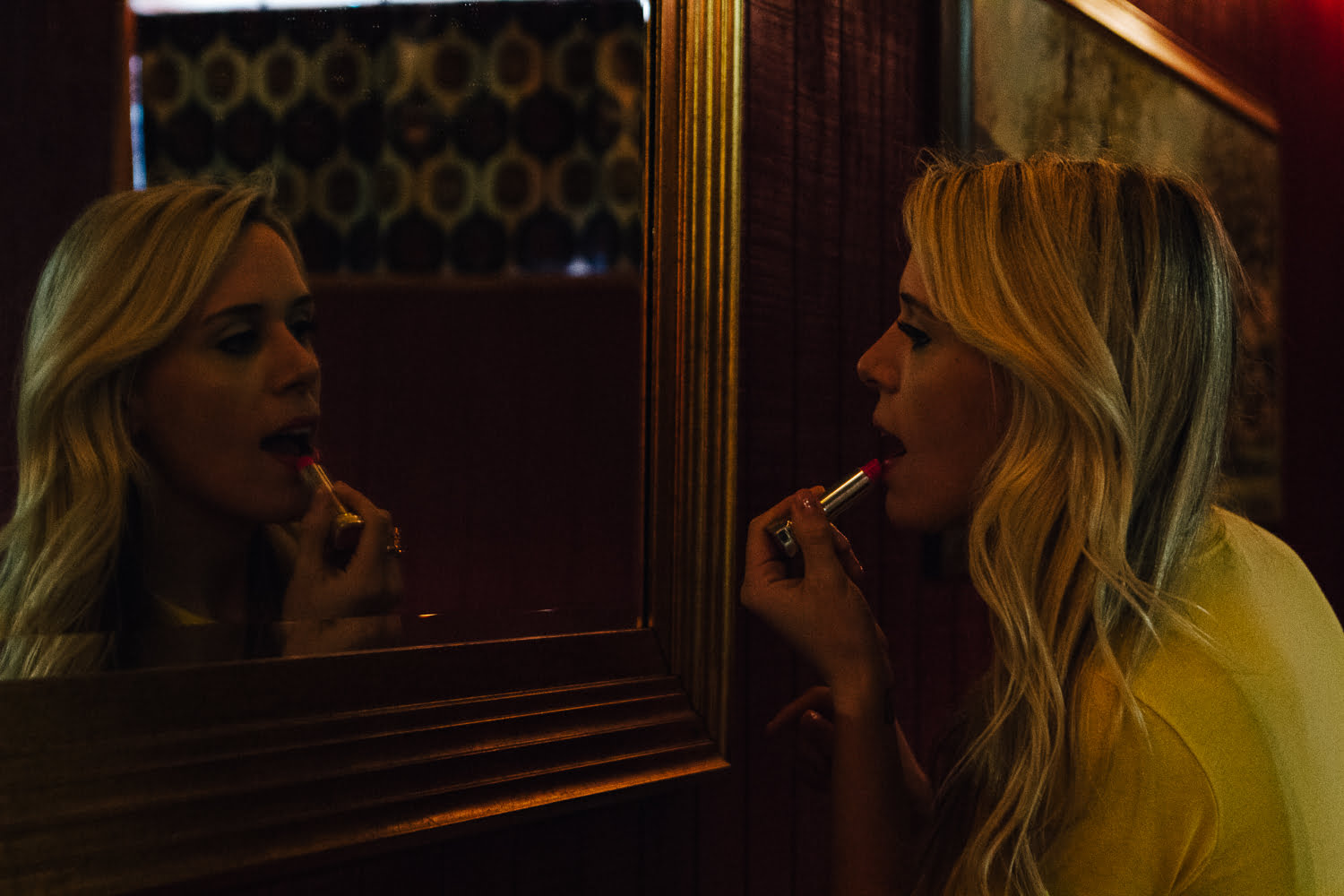 Unconcerned with minimizing distractions on "off days," Elise's focus shifts from a blank canvas to a colorful one which reveals her interests and hobbies, as well as the art of those she admires. Any normal day, you are likely to find her in her jeans and tees, proudly displaying her tattoos. All while continuing to rock her big, bright, blonde hair, bold lips, and that steady confidence.
Her tees are intentionally selected to represent bands, businesses, and activities she loves and supports. She shared a few of her favorites with me when I met up with her at Mickey's Tavern.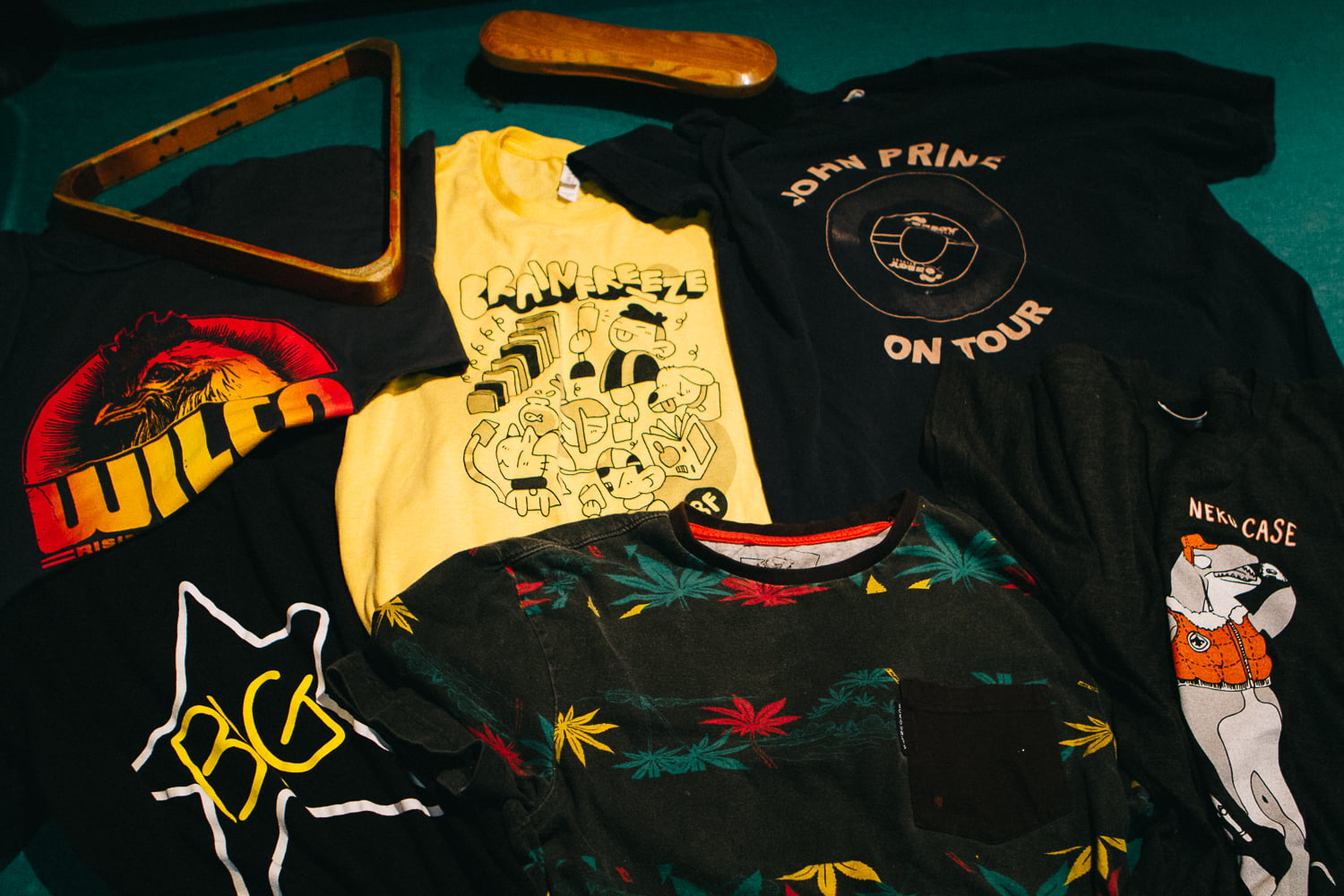 Out of the tees pictured above, the ones I immediately recognized were John Prine, Neko Case, Big Star, marijuana, and Wilco … leading me to believe we were going to get along great. The only tee I wasn't familiar with was Brain Freeze. Elise went on to tell me about this awesome Nashville gem that sells alternative and small press zines. I had no idea Nashville had a shop like that or that Elise was into comics and zines! Brain Freeze even sell Elise's illustrated poem, "It's Okay to Be Broken."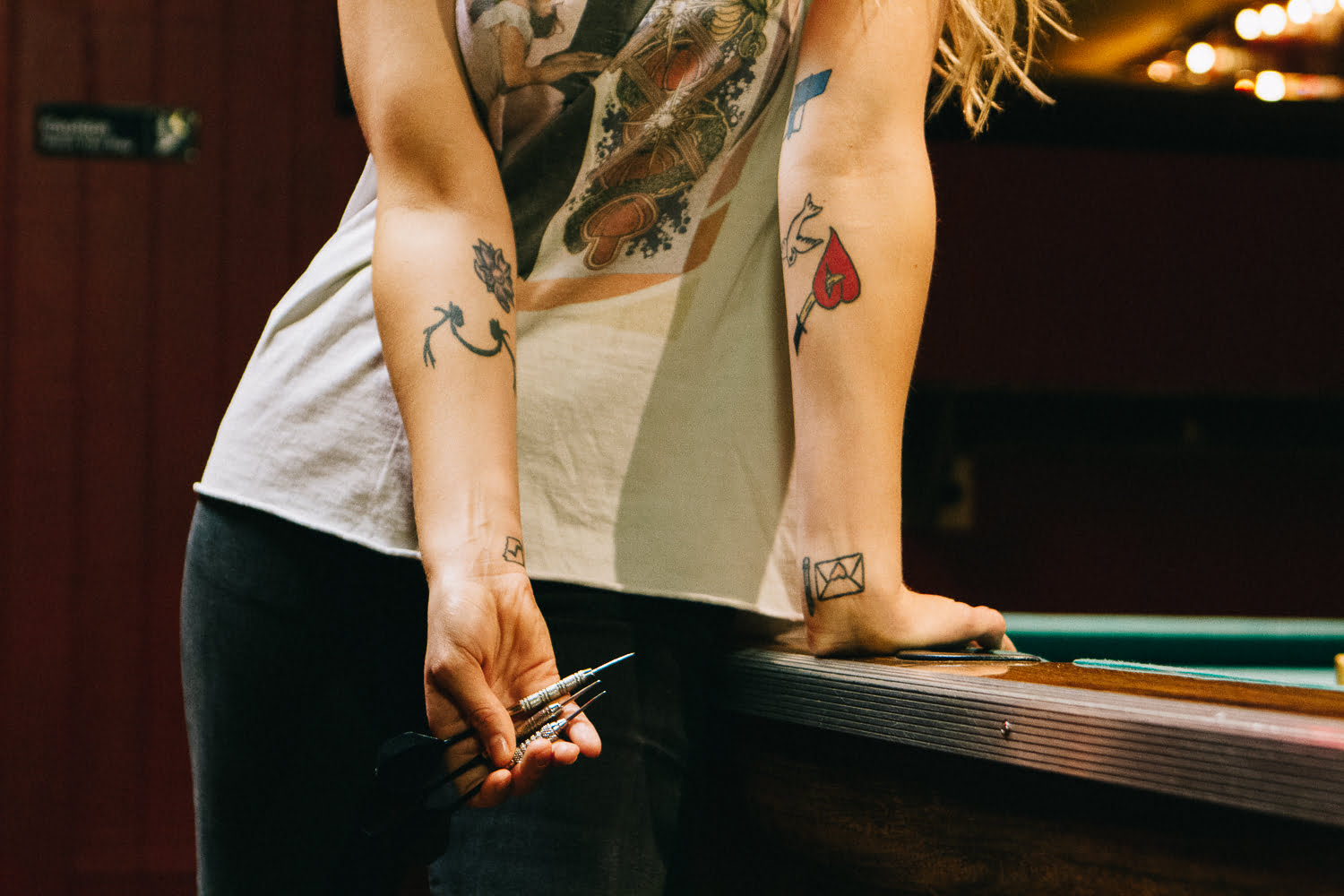 She keeps her accessories to a minimal because she considers her tattoos to be accessories. They stand alone and subtly accent whatever she wears. Each one holds an important memory or influence in her life. My favorites include the Lucinda Williams (her hero) heart, the drunken teenager tattoo, and the logo from the recording studio that The Token was recorded at. Elise explained that the whole experience was unlike any other music experience she has ever had. It impacted her life so much so that it made the list of permanent memories on her arm.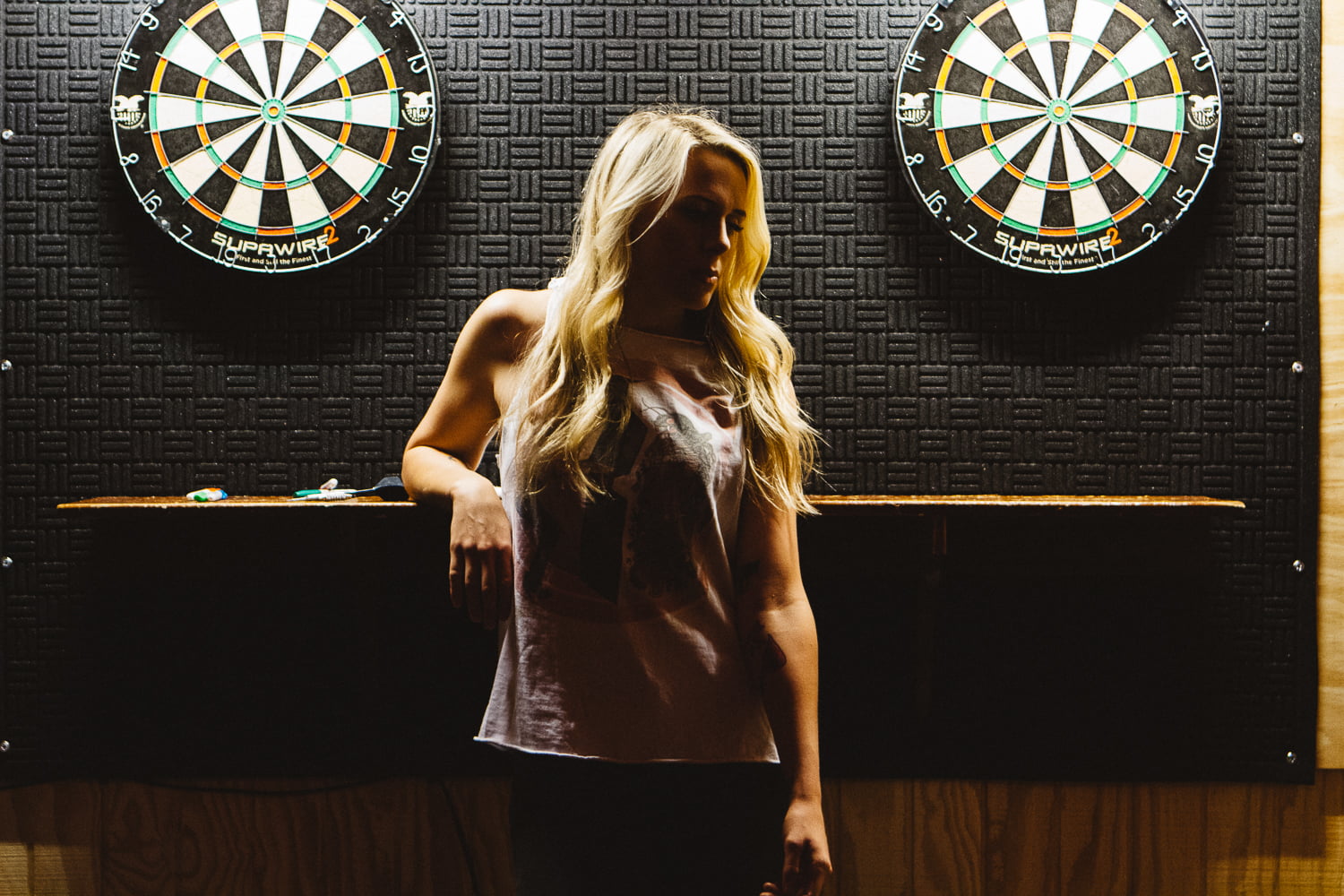 Although fashion isn't her top priority, between her minimal stage attire and her tees and tattoos, this gal is stylistically packing punches.