This week on The Show On The Road, we feature an intimate, long distance talk with British-born super producer and new wave songwriting titan Dave Stewart.

LISTEN: APPLE PODCASTS • MP3
Stewart grew up obsessed with Delta blues, but also with the futuristic beats and dancehall magic found in synthesizers. He somehow fused those two worlds into an indelible body of work that has won him a Grammy and sold over 100 million records and counting. While most people know him as one-half of the foundational synth-soul group Eurythmics, which he formed with longtime friend and muse Annie Lennox, churning out genre-defying hits like "Sweet Dreams (Are Made Of This)" and "Here Comes The Rain Again," that still burn up radio today.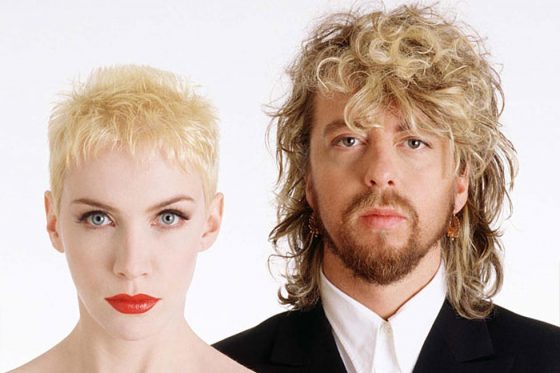 Since the 1980s heyday of Eurythmics, Stewart has forged a singularly cosmopolitan career as something of a modern sound collector, both in creating his own bluesy solo work and producing records for a cavalcade of stars like Mick Jagger, Aretha Franklin, Tom Petty, Stevie Nicks, Joss Stone, and more. He has also been acknowledged as one of the most tireless boosters for AIDS research, even working directly with the late Nelson Mandela to raise money for the cause.
His newest musical adventure has him rejoining Louisiana-based blues interpreter Thomas Lindsey for the forthcoming full length Amitié. The striking single "Storm Came" is available now.