Cowboys, T-Bone steaks and wolverines — there's no forgetting Tom Russell's passion for the West in his latest album. At 72, Russell is long established as one of America's most poetic of troubadours, and the images he evokes throughout October in the Railroad Earth are as powerful as ever. But where does he get his ideas? Read on as Russell reveals the inspirations behind each track.
1. "October in The Railroad Earth"
Title taken from the prose poem by Jack Kerouac. Jack recited it on The Steve Allen Show, on a jazz record, and parts of his recitation appear on my record Hotwalker. Jack's prose (and this song) highlight Kerouac's time working as a railroad brakeman in San Francisco. Bill Kirchen plays the freight train/ truck-driving Telecaster parts here. Jack's books (most never published in his lifetime) are called out in the outro…he died with 62 bucks in the bank.
2. "Small Engine Repair"
An older song of mine I never recorded — until now. Scottish actor Iain Glen sang the song in the Irish movie Small Engine Repair, based around my song title. Iain Glen has gone on to star in Game of Thrones, Downton Abbey, and other major films and TV series. I wrote the song about the man who fixed my lawn mower in El Paso. Funny it ended up as an Irish film.
3. "T-Bone Steak and Spanish Wine"
A few years ago I drove up an old canyon in Northern California and rediscovered a steakhouse and bar I'd played in over forty years back. Nothing had changed. The dinner special on the outside sign remained the same over the years. I sat down with the owner for a glass of wine and we sang the old songs and escaped into the past.
4. "Isadore Gonzalez"
A Tex-Mex corrido based on the true story of Isadore Gonzalez, a Mexican vaquero (cowboy) who appeared in Buffalo Bill's Wild West Show in the late 1880s. He died in a horse accident when the show was in England and he's buried in Bristol in an unmarked grave. He tells his story in the Mexican-corrido style with the Grammy Award-winning Los Texmaniacs (Max and Josh Baca) providing the music.
5. "Red Oak Texas"
A sad but true tale of two twin boys from Red Oak, Texas, who were rebels and delinquents in high school — but straightened out when one twin joined the Army and the other the Marines. They were sent to the Middle East and became heroes, but they never adapted to regular life once they returned home. One twin locked himself in his room for a year and read the WWI poetry of Robert Graves, a famed English poet. Graves may have invented the phrase War is Hell. The Red Oak Texas twins lived it. I left out the grisly parts.
6. "Back Streets of Love"
My GPS (Global Positioning System) love song. Where are we now, who are we anyhow? I've never adapted well to the idea of taking map orders and directions from a satellite, or a voice screaming: proceed to the route! My global position? Artist and musician, sir, driven by a signal deep in the blood, like every poet in the game my direction stays the same, lost on the backstreets of love.
7. "Hand-Raised Wolverines"
Years ago I was touring in Canada and the booking agent was a friend named Louise. We had a few days off on the tour and I challenged Louise to find us something interesting to do. She booked us into Edmonton Maximum Security Prison for a concert, and the next day took us out to a private game park where a friend of hers let me inside a cage with semi-tame wolverines, the fiercest animals, pound for pound, on earth. I use that experience as a metaphor for modern times.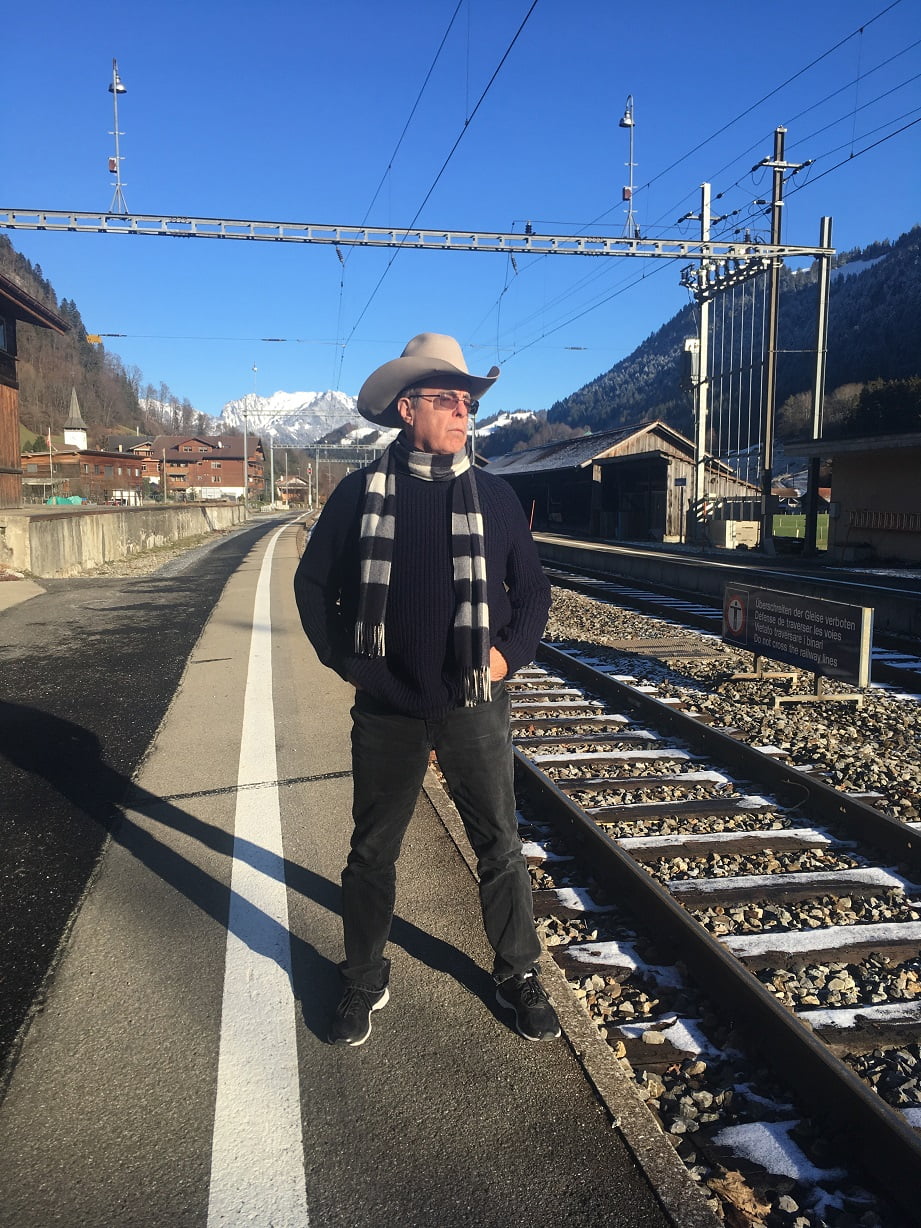 8. "Highway 46"
A nod towards the '50s and '60s music out of Bakersfield. I heard Bob Dylan on the radio in 1962 the same night I heard Buck Owens. I thought it was all the same — sort of hillbilly/folk music with voices that cut through the fog. Buck Owens, Merle Haggard, Wynn Stewart…voices from a Wurlitzer jukebox. Telecaster guitars and pedal steels. Searing treble. Highway 46 runs from the California Coast towards the San Joaquin Valley, the road where James Dean died in a car crash.
9. "When the Road Gets Rough"
We were stuck in heavy traffic somewhere in England and the guitar player was complaining about his cold hotel room, the driver was coughing and chewing aspirin, and the cafes along the rest stop route didn't offer much in the way of cuisine. We'd been out for two weeks and spirits were raw…my wife, Nadine, turned to me and said, "That's when the road gets rough." Then we wrote this song.
10. "Pass Me the Gun, Billy"
Back in the mid 1960s I was living with my cowboy brother, Pat, on his ranch on the edge of San Luis Obispo, California. He was watching TV on night when he heard gunshots in the far pasture. "Poachers," he yells. Someone was shooting at his cows. Pat was always ready for a Wild West adventure. And, kids, we got our adventure. Big time. It reminded me of something out of James Dickey's novel Deliverance.
11. "Wreck of the Old 97"
One of the first songs I learned to play on guitar. I heard it on Johnny Cash's first Sun Record release: The Hot and Blue Guitars of Johnny Cash. The song tells the true tale of the wreck of a Southern Railway mail in route from Monroe, Virginia, to Spencer, North Carolina, on September 2.
---
Photo credit: Nadine Russell