Bellevue, Washington, is a quick commute outside of Seattle and a gateway to the beauty of the Puget Sound region. With a compact and walkable downtown, Bellevue is a culture-filled day trip for when you have an extra day in the Seattle area or want to soak up a rich bluegrass fest. The 25-year-old Wintergrass Music Festival is a compelling reason to plan a trip to Bellevue every February, boasting OG bluegrassers like Del McCoury, the Seldom Scene, and Peter Rowan.
Getting There
Just nine miles south of Seattle, Bellevue offers a quick getaway from big city life. Take a half-hour bus ride or drive from Seattle to reach Bellevue. The Seattle-Tacoma airport is a 16-mile drive from Bellevue, making Bellevue and Seattle a convenient two-for-one trip. Once in Bellevue, you won't need a car much because the city is quite walkable, unless you want to venture to nearby attractions.
Where to Stay
Wintergrass festival-goers will want to stay at the Hyatt Regency Bellevue, since it's centrally located downtown and close to the music. Silver Cloud Inn Bellevue is also walking distance to the festival and a more budget-friendly basecamp, offering discounts to Wintergrass attendees. For a more boutique hotel experience, the Europe-inspired AC Hotel's design marries modern with classic, serving a hearty European-style breakfast each morning.
What to Do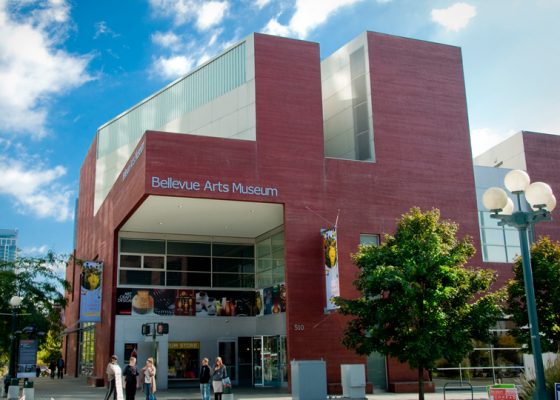 Bellevue Arts Museum. Photo credit: Scott Harder.
The Bellevue Arts Museum is nationally renowned for their art, craft, and design. The museum started from an art fair in the 1940s and has become a staple in the city. During Wintergrass 2018, the museum welcomes a Pakistan-born artist named Humaira Abid, well-known for her symbolically rich wood sculptures and mini paintings.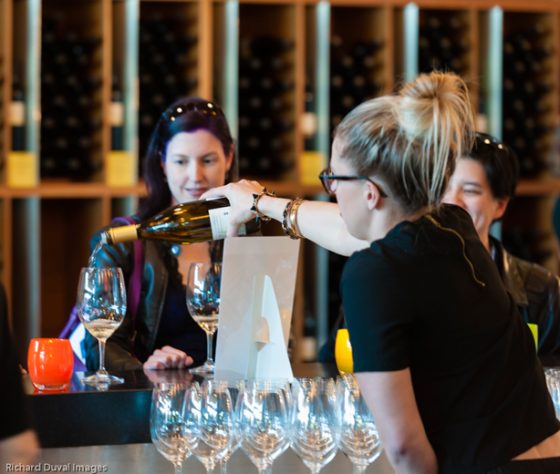 Woodinville Wine Country. Photo credit: Novelty Hill Januik Winer.
Woodinville Wine Country's climate is ripe for grapes, boasting more than 115 wineries and tasting rooms. It's a quick drive from Bellevue into the scenic valley of Woodinville, and it's not just for wine lovers: Their microbreweries, distilleries, cideries, and robust farm-to-table scene are all impressive.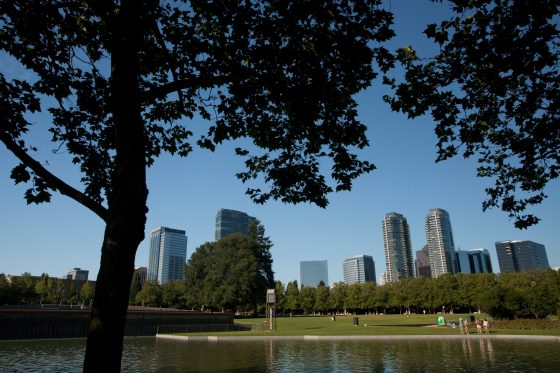 Bellevue Skyline. Photo credit: Visit Bellevue Washington by Merrill Images.
Bellevue Downtown Park is a 21-acre green space in the heart of downtown along with Inspiration Playground. Pit stops at Third Culture Coffee, a globally influenced coffee and tea shop, are encouraged. Try their Mexican or Vietnamese Coffee.
The 36-acre Bellevue Botanical Garden is stunning, featuring a rhododendron glen, Japanese Yao garden, and a stone garden, plus admission is free.
We recommend the punny Puget Sounds record shop and Silver Platters for your vinyl fix. Bake's Place is Bellevue's answer to "dinner and a show," and the Showbox hosts gigs by indie rockers to singer/songwriters to country artists and more.
Eats and Drinks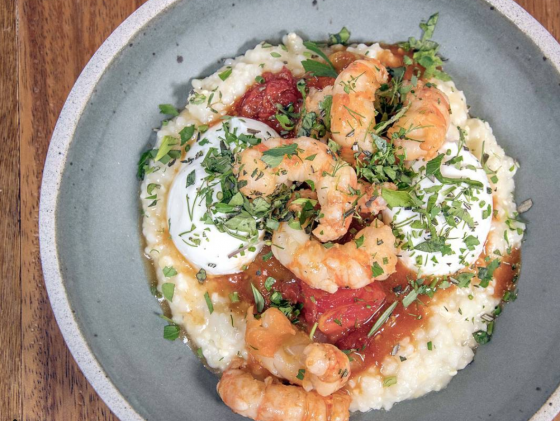 The Lakehouse Bellevue
Bellevue is quickly becoming a foodie hotspot, drawing award-winning talent to the scene, like James Beard Award winner Chef Jason Wilson's the Lakehouse. Japonessa fuses Japanese and Latin American flavors and is known for their extensive happy hour and traditional sushi. Locals love Lot No. 3 where the cocktail and spirits program has been recognized as one of the strongest in the Puget Sound. For breakfast goods, head to Belle Pastry on Main Street for exceptional French croissants.
Wintergrass Tips
Wintergrass originated in Tacoma and has made its home Bellevue for nearly 10 years. Home to many IBMA- and Grammy Award-winning artists, the festival takes place in the Hyatt Hotel every February and offers 70+ performances throughout the weekend. Always have your instrument on you for the various, spontaneous jam session which break out at any given moment. Don't overlook the educational component at this fest, because who knows when you'll be able to learn to clog at a music festival.
Ballrooms and bars in the Hyatt are turned into venues, making seating at popular shows competitive. Don't feel pressured to buy food and drinks at bars while watching shows, which has been a point of contention in the past. The festival is laid out nicely indoors — so you barely have to leave — and the surrounding restaurants are easily walkable.
---
Lede: Lede Photo courtesy of Visit Bellevue Washington, by Merrill Images