The mountain culture in Boulder, Colorado, is rich and so is the festival-like atmosphere at Boulder Creek on a summer day. It's the type of town which doesn't take itself too seriously, hosting events like Tube to Work Day and the Rocky Mountain Tea Festival. Expansive views of the Flatiron Mountains, an abundance of home-brewed kombucha, the number one farmers' market in the country, and a plethora of readily accessible hiking trails makes Boulder one of the most charming cities in America. It may be a crunchy town, but it has much more to offer than college students and marijuana.
Getting There
Flying into Denver is almost certainly your best bet for getting to Boulder. A quick 45-minute jaunt to Boulder makes Denver a cheaper airport option, plus it's an international airport that is a favorite among touring artists.
Outdoors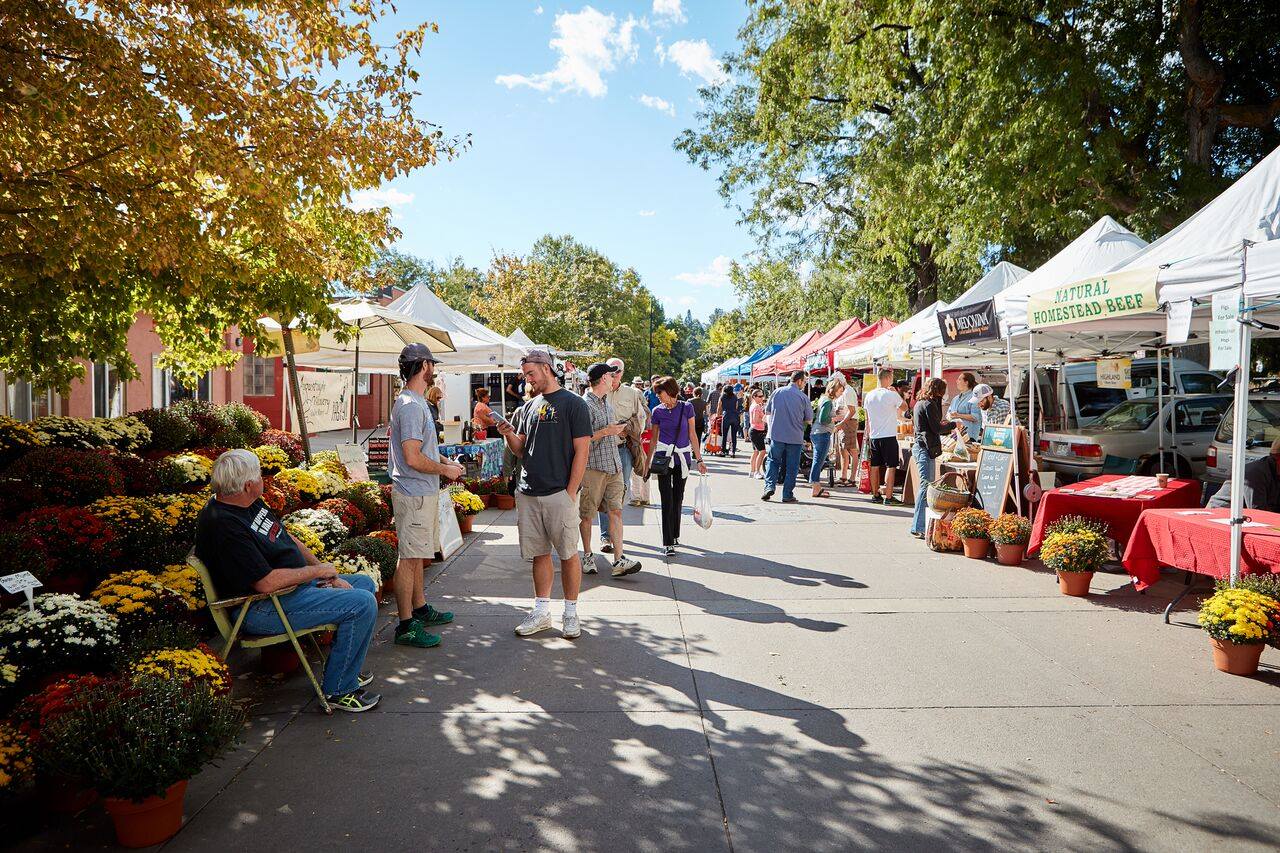 Photo: Boulder County Farmers' Market
Chatauqua Park is the gem of Boulder, boasting the best views of the Flatirons — five iconic mountains situated within city limits. Go early in the morning or late in the afternoon during the week to avoid packed trails. For a more moderate hike, Arches winds through the Flatirons, ending with quite the view and a flagstone arch. The Sanitas trail is a more strenuous hike, offering expansive well-worth-it views of the surrounding plains. Head to Flagstaff Mountain on the weekends to avoid crowds at more popular trails.
The Boulder Farmers' Market, a festival-like atmosphere on Boulder Creek, happens every Saturday morning from 8 – 2 pm on 13th Street, April through November. It's been named the top farmers' market in the country because Colorado's climate allows for a diverse offering of fresh produce and flowers, plus locally made kombucha and goat cheese. Go hungry, because the prepared foods are top notch: Don't miss Sister's Pantry's dumplings. Plus, they've got beer, if you need a shopping break.
Even when the market is closed, Boulder Creek's atmosphere is buzzing on hot summer days, running right through town. Tube, bike, fish, or chill and enjoy stacks of creek rocks set by stone-balancing artists. The hippie vibe is strong with this one.
Indoors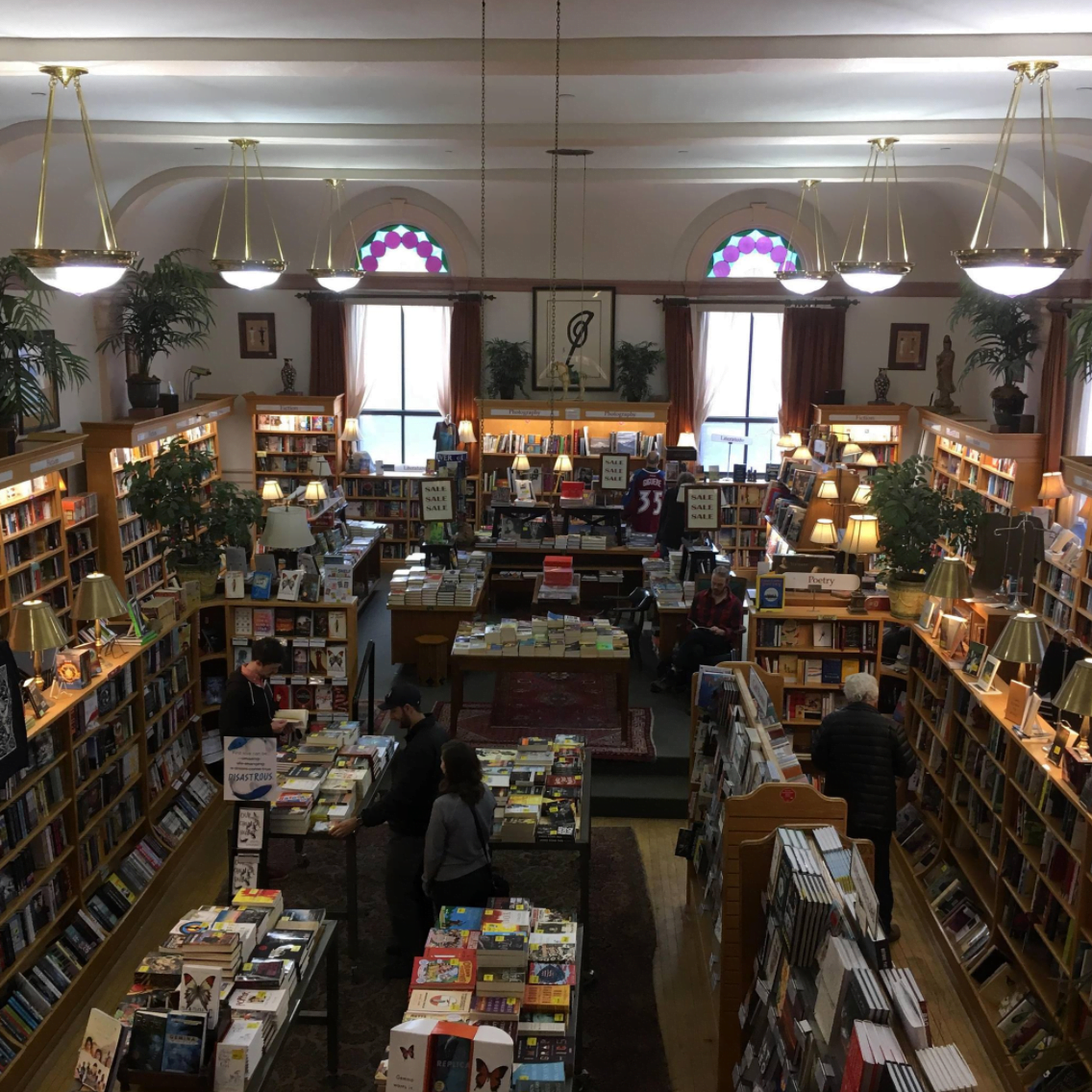 Photo credit: Boulder Bookstore
The Pearl Street mall is a pedestrian-only spot with lots of shops. Avoid the chain stores and head to Boulder Bookstore, Goldmine Vintage, and Savvy, to name a few.
The Boulder Museum of Contemporary Art is centrally located along the farmers' market path, showcasing some of the best art of modern times in a dynamic venue. It's also an affordable experience with a one-buck price tag.
Music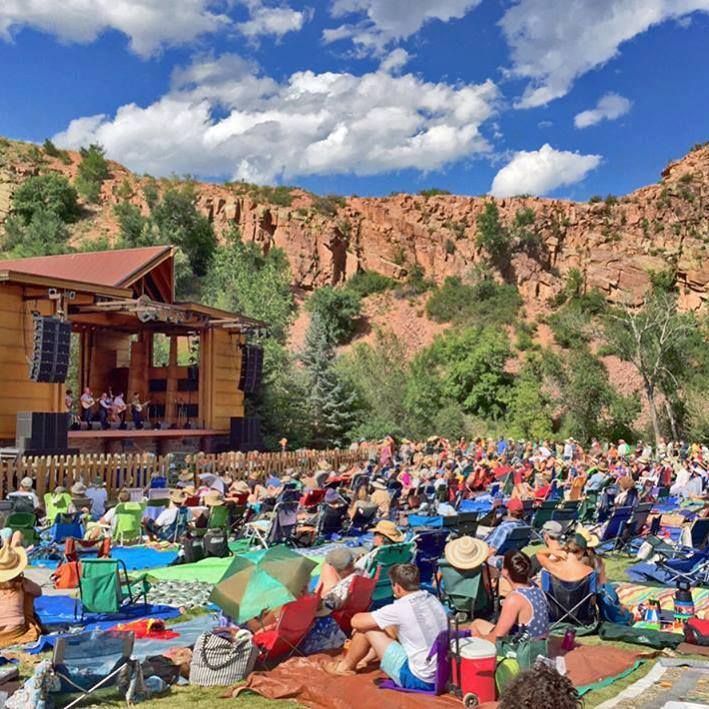 Photo credit: RockyGrass
The Fox Theatre was voted the fourth best music venue in the country by Rolling Stone magazine, bringing diverse artists to their 625-capacity space. eTown Hall offers a more intimate space for artists to play in an old church and broadcasts a radio show featuring artists like Mavis Staples and Ani DiFranco. The Boulder Theater's 1906 art deco building is also a hub for shows in town.
Just 15 miles north of Boulder, the Rockygrass Music Festival brings lots of BGS faves like the Earls of Leicester and the Lonely Heartstring Band to the mountains for a weekend of music every July. Vinyl Me Please, a rad record of the month club, is also based in Boulder.
Food & Drink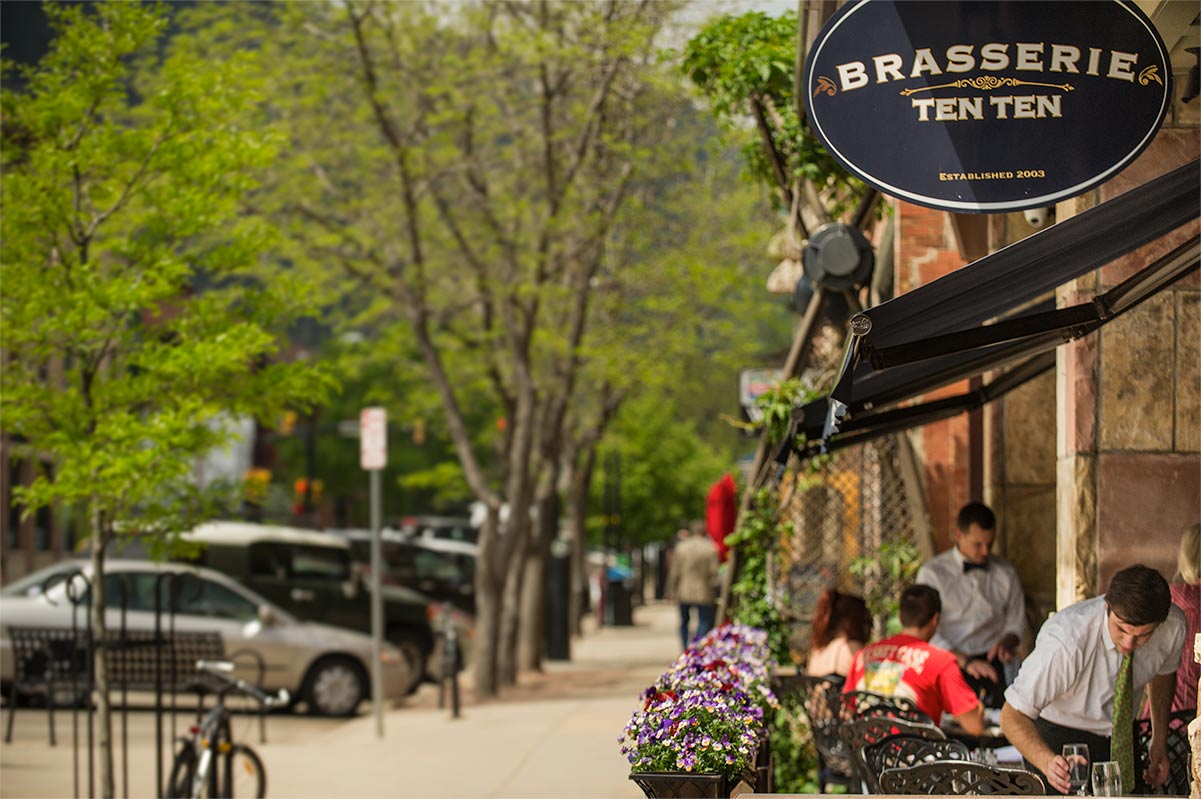 Photo credit: Brasserie Ten Ten
Two words: Happy. Hour. Since Boulder is a college town, cheap food and drinks abound. When the clock strikes 5, rooftop bars, homemade sangria, and two-for-ones call. Head to the locally owned Med for a sunny patio, sangria, and bacon-wrapped dates. Neighboring Brasserie Ten Ten also has solid happy hour deals, brie-filled crepes, and the best French food in Colorado.
For shockingly good sushi in the mountains, head to Sushi Zanmai where their fish is flown in daily and served by a staff that dons wigs, bursting into song without warning. Of course a granola town like Boulder also has great vegetarian food at Shine and plenty of quinoa at Alpine Modern Café.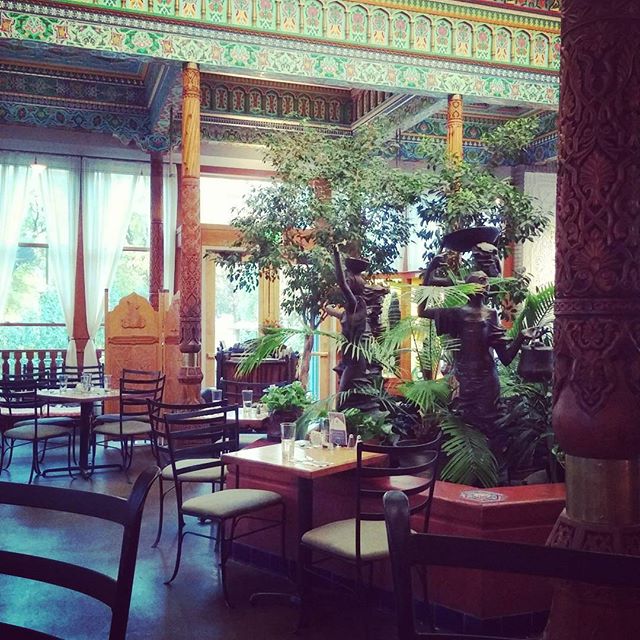 Photo credit: Dushanbe Tea House
The Dushanbe Teahouse was completely built by hand without the use of any power tools, constructed in Dushanbe, Tajikistan, and shipped over as a gift to their sister city, Boulder. It's a hallmark of the town because of its ornate construction and high quality teas. Coffee lovers will like Boxcar Coffee Roasters for your typical hip, local joe spot and the Laughing Goat for a community atmosphere with organic goods.
---
Lede photo credit: Max and Dee via Foter.com / CC BY