Likely the most famous statement about Oakland, California, comes from Gertrude Stein when she said, "There is no there, there." Looking into the quote, I came to believe that she was not disparaging Oakland, but rather commenting — in her inimitable way — about the fact that her Oakland childhood home, was no longer there, having been razed in a fit of development. Regardless of Gertrude's meaning, I can say without reservation that there is, in fact, a "there, there." So much "there," that a four-day visit barely skimmed the surface of Oakland's plentiful goodness. As one of the most ethnically diverse cities in the country — a diversity made manifest in a rich tapestry of culture especially evident in the food, music, and arts scenes — Oakland feels like an energetic city of makers, independent thinkers, creators, and change agents.
Getting There
Flying in to the Oakland International Airport is the best bet. Easy in and out and 15 minutes from downtown Oakland. BART (Bay Area Rapid Transit) now has an airport link which can get you right into the heart of downtown, though there are plenty of taxis, too. Depending on your starting point, you can also take Amtrak right into the Oakland Station in Jack London Square.
Where to Stay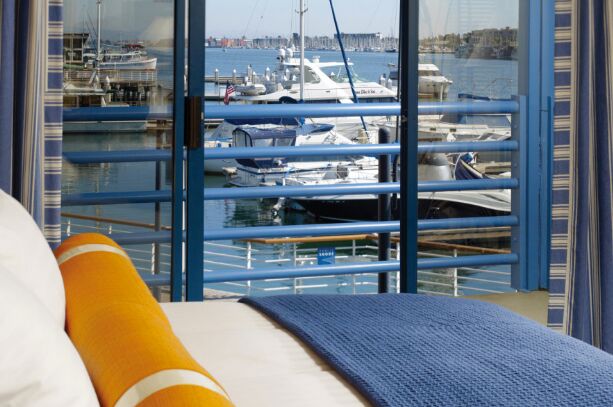 With an eye toward walking and mass transiting everywhere, we opted to stay at the Waterfront Hotel in Jack London Square, though there are also a few chain hotels closer to the center of downtown Oakland and a wide variety of Airbnb options throughout the city.
Exploration
On arrival, we set out on foot to explore the area, ending up much farther afield than originally intended. Strolling along the waterfront and through the burgeoning Jack London Square scene, we made our first stop at Heinhold's First and Last Chance Saloon. Opened in 1883, the "First and Last" refers to the first or last place sailors could stop after arriving from sea or before departing on long trips. The interior of the bar is lit only with gas lamps and the bar and floors slant — a result of the 1906 earthquake shifting the pilings beneath the structure. In recent years, the bar has added an outside deck which is where we chose to enjoy the first part of our day.
After some cold refreshment, we headed up Webster Street passing through the old and still active Oakland Produce Market on to Oakland's Chinatown, a commercial and community hub begun in the 1850s by the large Chinese community who came to California during the Gold Rush. It's bustling with sidewalk vegetable markets, herbal shops, fish markets, and more. The whole time we were in Chinatown, we never once heard a word of English.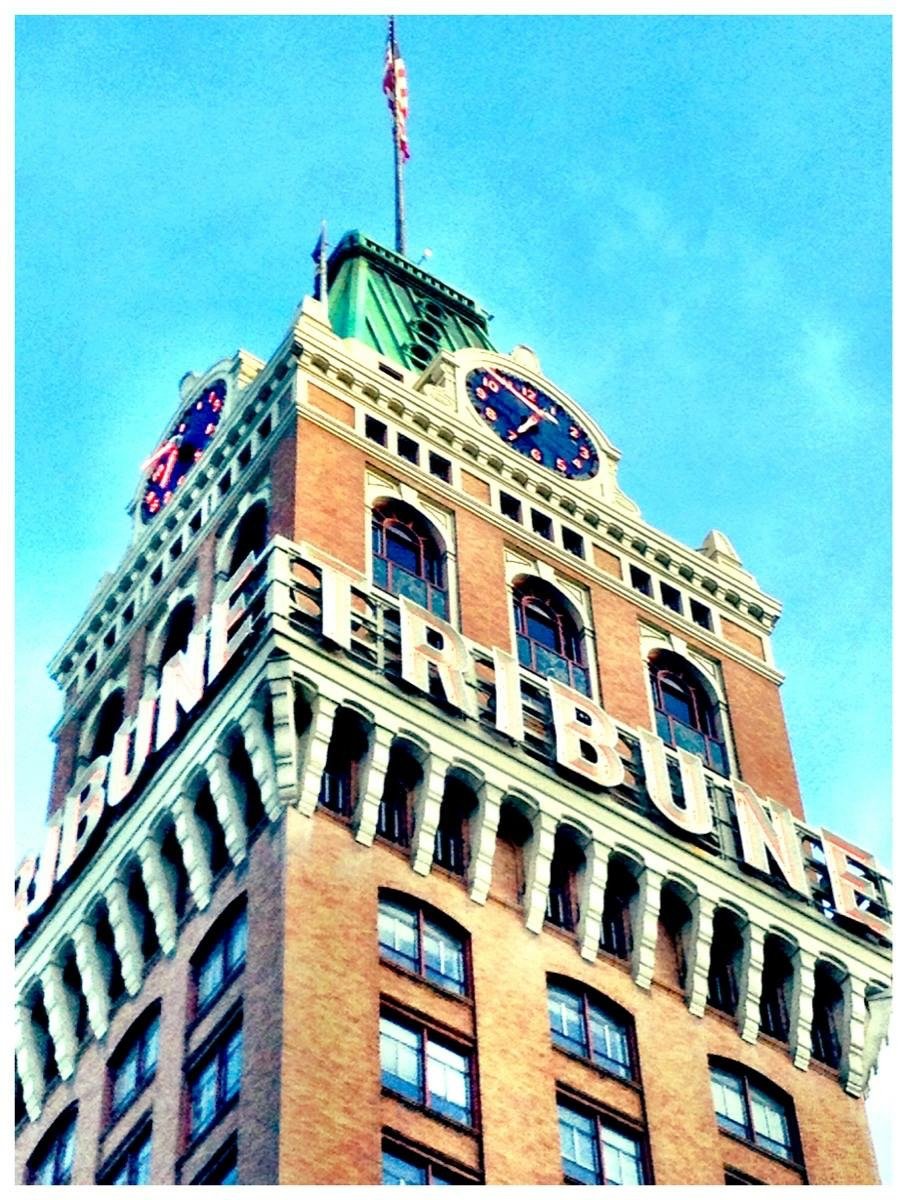 The Tribune Tower
Downtown Oakland has some extraordinary architecture. By no means an expert, I'm definitely an enthusiast of the Art Deco and Pre-War architectural styles in abundance in this city. The Oakland Tribune Tower, built in 1923, is a stunning example and was at one time the tallest building in Oakland.
A few blocks from the Tribune Tower, we saw a line of people out the tiniest of storefronts. Turns out this is the Lunch Box specializing in huge, gorgeous old-school sandwiches made to order. We stood in line and ordered a roast turkey (roasted that day) sandwich on a freshly made roll. This is the way sandwiches should be made.
Lake Merritt, which is actually a tidal lagoon, was designated as the first official wildlife refuge in the United States. Right in the heart of Oakland — 3.4 miles of jogging, biking, and walking paths surrounded by grassy areas for picnics and just hanging out. We walked the lake, then hung out and watched the parade of Oakland go by. During our time at the lake, we heard no fewer than five different languages spoken.
Bushed and satisfied, we chose to eat close to our hotel as the restaurant options in Jack London Square are plentiful. En route back to our hotel we passed Oakland Crush, a neighborhood wine shop specializing in affordable, small production and sustainable wines. Not a wine bar, per se, though one can purchase a bottle and drink it there, they do have a full program of tastings. We wanted something refreshing, which is always a rosé no matter the season.
For dinner, we chose Lungomare which is the restaurant at the hotel. We opted for dining in the outdoor lounge lingering by the fire pit over a delicious pizza with hen of the woods and trumpet mushrooms, caramelized onions, fontina cheese, thyme, and truffle oil along with a simple salad of wild arugula, grilled peaches, fennel goat cheese, and a peach vinaigrette. The rest of the evening, we spent chilling in our room with the balcony door open overlooking the Oakland Estuary and the lights of the Bay Bridge and San Francisco on the horizon.
Coffee and Wandering
Coffee reigns in the Bay Area and within walking distance of the hotel are several coffee options including Bicycle Coffee, Blue Bottle Coffee, and Peerless Coffee. A friend told us about Caffé 817 in Old Oakland and that is where we landed. We were lucky to get a sidewalk table because the Friday farmers' market was in full swing. Fortified with beautiful bowls of café au lait and a breakfast of polenta with poached eggs and bleu cheese, we set off through the farmers' market to explore more of the city.
Appetite for Architecture
My architectural appetite whetted we headed for Mills College, a women's college founded in 1852 which is home to several Julia Morgan-designed buildings. Best known for Hearst Castle, Morgan was the first woman architect graduate of the l'École Nationale Supérieure des Beaux-Arts in Paris. As a Morgan devotée, I needed to see the Morgan buildings, and the campus was the unexpected bonus. Driving through the gates is a breathe-in moment because it is a beautiful oasis in the heart of a big city, a veritable Eden with ponds, expansive greens, and big trees arching over the main drive. The first of example of Julia Morgan's design is just inside the gates — Alderwood Hall, which is now the Julia Morgan School for Girls. The other one we found was the Campanil which sits on the edge of a gorgeous college green in front of the stunning main administrative building of the campus, in and of itself a Victorian architectural confection built in 1869. The Campanil survived the 1906 earthquake and chimes every 15 minutes. Beside myself with the beauty of this place, we also explored the Mills College Art Museum, the Rare Book Room, and the music building.
On our evening dance card was the Friday night happening at the Oakland Museum. Every Friday night from 5-10 pm, the museum is half-price. Some 20-plus food trucks show up, live music and DJs play, and the neighborhood comes to eat, drink, and be merry. We cruised through the museum and saw the tail end of an exhibition about marijuana and a timely exhibit called "Oakland: I Want You to Know" that takes on the question of home and addressing the issues of social, economic, and demographic change in West Oakland. We also took in a special LGBTQ history tour in the Gallery of California History. Afterward, we joined the neighborhood outside and grabbed some grub from about five different food trucks and sat on the grass listening to the music of the Venezuelan Music Project.
Waffles, Deco, & Shopping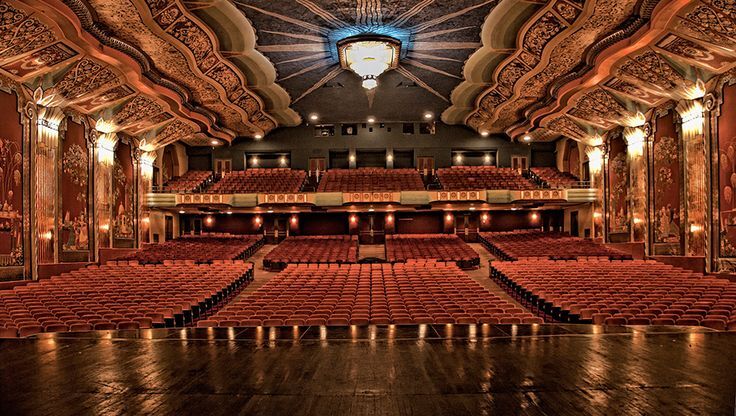 The Paramount Theater
Up early, we headed to Brown Sugar Kitchen for brunch. Apparently, there is always a wait, but owner Tanya Holland's creation of new-style soul food makes it worthwhile. Who wouldn't want to wait for buttermilk fried chicken and a cornmeal waffle with brown sugar butter and apple cider syrup plus cheddar cheese grits with BBQ'd shrimp?
Oakland has three extraordinary theaters, all built as movie palaces within five years of each other: The Grand Lake Theater built in 1926, the Fox built in 1928, and the Paramount built in 1931. Two times a month, the Paramount — which operates now primarily as a live performance venue (Prince performed one of his last pop-up concerts there) — offers tours of the theater which is a Deco masterpiece for only $5. Needless to say, this was our destination.
After the tour, we wandered down Broadway, the main artery through town. Evidence of a changing Oakland is everywhere. One storefront — right next door to the Paramount — is a new LGBTQ, "hetero-friendly" bar, the Port Bar, while farther down the street is a closed-up storefront. The street kind of checkerboards like this, but from the looks of it, by our next visit, every storefront will be occupied with something to pay attention to.
Lunch was at Swan's Market which was the Old Housewives Market begun in 1907 — the market is old; the housewives weren't necessarily. Now, Swan's Market encompasses 10 different food businesses in one shared space. We cruised the options and settled for a dungeness crab pizza with garlic cream from Hen House, and the entrée-sized salad from Cosecha with ipapaya, pepitas, watermelon, avocado, jicama, and a lime vinaigrette. The place is lively and opens out to the street with options ranging from oysters from the Cook and Her Farmer to house-made sausages from Rosamunde Sausage Grill and Japanese fare from B-Dama. The place is a wonder hall of deliciousness.
A little siesta later, we headed to the Grand Lake neighborhood for dinner and a flick. The owner of the Grand Lake Theater is famous for using one side of the marquee to make political statements, which says a lot about Oakland. In fact, there is a whole Flickr page devoted to his statements. On the night of our visit, the marquee was mellow and the movie didn't matter so much as the Grand Wurlitzer organ which plays on Friday and Saturday nights before the main screenings. In the grand movie palace, the audience cheered when the organ player began and clapped along to his rousing finale.
Sunday Funday
Throughout the whole of our stay, a giant festival had been swirling around on our doorstep. The annual Eat Real Festival in Jack London Square attracts some 10,000 food lovers who gather to celebrate tastiness in the form of booths, food trucks, artisans, demonstrations, and more. Sunday was the last day and, as such, we thought it might be a little less crazy. Breakfast and lunch happened in shifts at the festival which is free. Most dishes are $8 and range from mushroom and crème fraiche empanadas to Thai zucchini salad and a double-chocolate chip cookie and cardamom ice cream sandwich. We tempered our eating by renting stand-up paddle boards from California Kayaks.
Music
We've already planned a return trip just to take in the Oakland music scene which is rich and plentiful. In our wanderings, we happened across a festival in a park and, at the moment we passed through, Linda Tillery and the Cultural Heritage Choir were performing. A Bay Area native, Tillery is a vocal powerhouse, a song whisperer of the highest order. The Cultural Heritage Choir focuses on preserving and performing African-American toots music that, from our experience, draws you in, lifts you up, and turns you around. I'm telling you what, it is a life-changing experience to hear this group. Proper music venues in Oakland include Freight & Salvage, Starline Social Club, Yoshi's, and the New Parish.
If you had told me before my visit to Oakland that I would be looking over my shoulder longingly at the city's skyline as we sped down the freeway toward the airport, I would've thought the idea preposterous. But that is exactly what happened.