To be in roots music is to be infatuated with its "good ol' days," with its forefathers, and with tradition. Almost any change — stylistic or cultural — is debated. The labels on album spines and headstocks are just as important as the labels given to each other. After all, any genre within roots music is not simply a genre, but a community and, if the members of these communities look, sound, act, and think like ourselves, it's easier.
On the other hand, the art of drag is all about challenging perceptions and presuppositions. By slapping on a wig and three or four pairs of pantyhose, a queen puts gender identity, sexuality, and societal pressures all under the microscope. In drag, boundaries are meant to be pushed, shock is a commodity, and respect for the "tradition" is more often than not shrouded in biting, heartless insults. Nothing is sacred and no one is safe.
Where the two overlap, we find international drag queen superstar, contestant on season seven of RuPaul's Drag Race, and folk musician Trixie Mattel. While many Drag Race alumni have released albums — not surprisingly all are dance/club-oriented — Trixie (aka Brian Firkus) just released Two Birds, a folk-influenced country album of original songs. Firkus grew up in rural northern Wisconsin with hardly a neighbor and a shortage of friends, so playing Carter scratch guitar and listening to his grandad's favorites — Conway Twitty, Johnny Cash, and the like — were the most entertaining use of time. To most roots music fans, that's an awfully familiar story, right up until you add a wig even larger than Dolly's, makeup that rivals a clown's, and a lacy nightgown.
In our brand new column, Shout & Shine, we will explore diverse voices and identities in roots music. We'll talk to musicians, artists, and creators who don't fit the "mold." People who are marginalized within roots music communities — not because their love and respect for the music is lacking, not because they don't have the familial or cultural ties, and not because they did not grow up learning chords from their grandparents at the kitchen table, but because there are people out there who believe the music can only belong to those who are exactly like themselves. A man in a wig, lashes, nails, and a nightgown is surely disqualified.
When I was scrolling through Twitter and I saw a video of you playing "Storms Are on the Ocean" on autoharp, I was shocked. Where did you get those autoharp chops?
Oh my God, you are going to laugh. I've only been playing autoharp for like … five months? I love the instrument! Plus, it's such a pretty-looking instrument to play in drag. It has such an angelic, feminine look to it. I learned on a chromaharp by Oscar Schmidt and I just got a D'aigle harp made for me. It's a custom build and it's so beautiful.
I've played guitar for 15 years. I play kind of "Carter scratch" style. I grew up alone in the country playing, so I learned how to play the accompaniment with the melody together on guitar. I've always sung and played together, so it made perfect sense. I taught myself guitar, and autoharp, to me, it's the same business. You use the leading tones of the chords to find the melody. You just learn to play by ear. That instrument, it's sort of like learning to sight-read or sing solfege — like do-re-mi. Once you do it enough, it becomes second nature. On the album, I got Allison Guinn to play it. She's like the Beyoncé of autoharp — she's been on the cover of Autoharp Quarterly and she's a Broadway actress whose special skill on her Broadway resumé is that she's an autoharp champion. She's fabulous.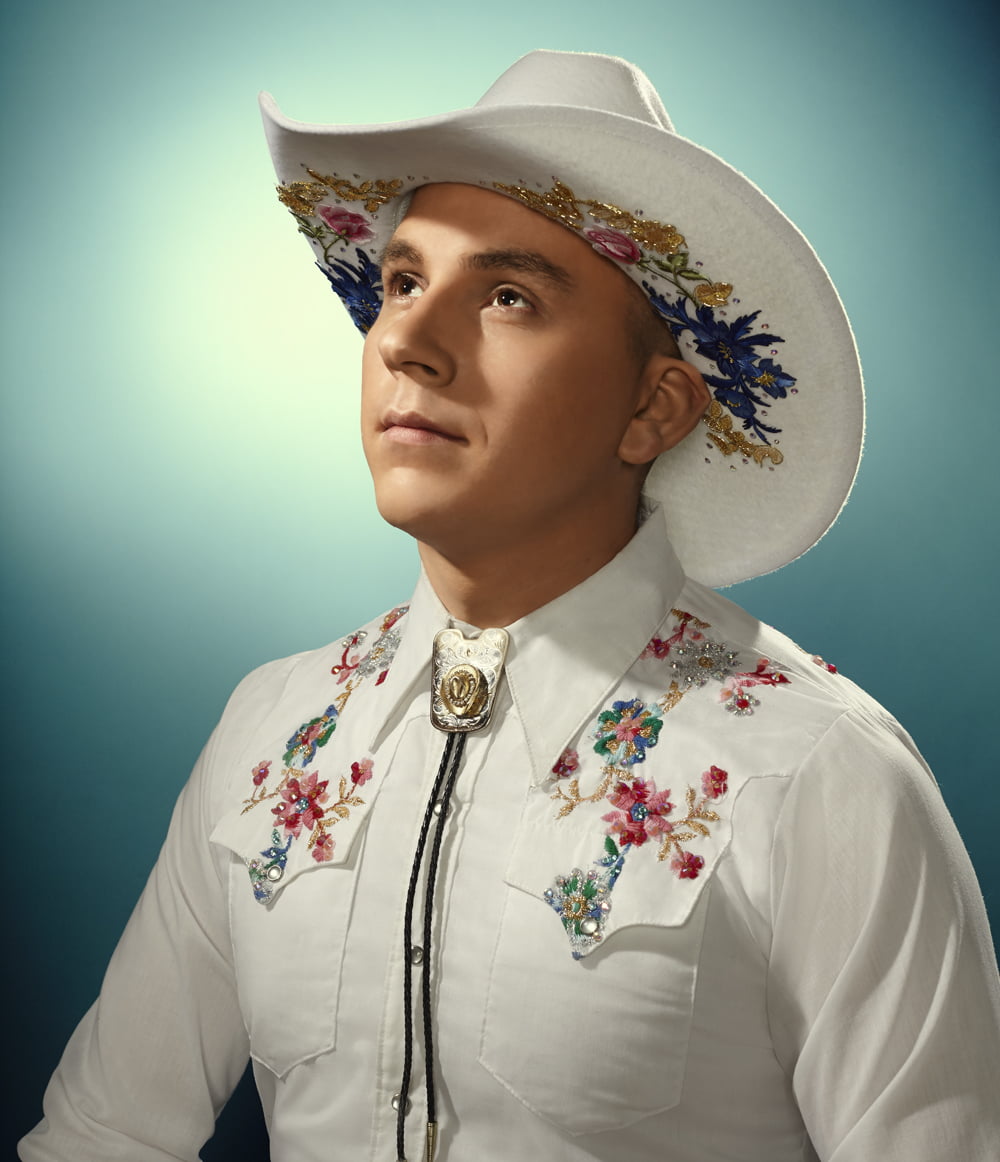 I saw you perform in Nashville for A Drag Queen Christmas where you sang Dolly Parton's "Coat of Many Colors" live and accompanied yourself on guitar.
That was the only night I did "Coat of Many Colors." I love that song and, to me, it's almost a Christmas song. I ended up dropping it because I wanted to do what I normally do — I do a stand-up set with music woven in. I'll make a joke about Aja [RuPaul's Drag Race season nine contestant] looking like a burn victim, then I'll sing "Girl on Fire" for 15 seconds. Or I'll make a Columbine joke then sing "Dust in the Wind" for 10 seconds. That's usually what I do — little bits of music punctuated by jokes. For Nashville, I wanted to do "Coat of Many Colors," because I thought, if anybody is going to go on this journey with me, it's the people in Nashville.
I play guitar. I went to school for music, but it never occurred to me to make Trixie sing. When I started, it was like a light turned on. I never really sang in drag until this year. I look like Dolly Parton, but I sing like Garth Brooks … like it doesn't really make sense. [Laughs] It didn't make sense to me for Trixie to have this man's singing voice. But then the comedy became less about being a drag queen and more autobiographical. The stand-up show I'm doing now, there's a portion where I do original music and it's always everyone's favorite part of the show. It occurred to me, people relate and are more responsive to Trixie being a singing drag queen than I thought they would be, so I might as well run with it.
You said you've been playing guitar for 15 years — how did you get started?
I'm from the Northwoods of Wisconsin, and we didn't have any neighbors or anything. I didn't have any friends. There wasn't anyone else who lived around us, so I learned to play guitar at the kitchen table from my grandpa, who was a country musician his whole life. At 13, I started and he kind of taught me, but he was a little more insistent on me teaching myself. He said, "If you were a good musician, you could figure it out on your own," which I think is sort of true.
Who did you listen to growing up? Who did your grandpa turn you on to?
He turned me on to George Jones, Roy Orbison, Johnny Cash, Conway Twitty. Obviously, I gravitated more toward the women — I liked Loretta a lot. Dolly. Loretta and Dolly, for me, are running head-to-head for my favorite. I think Dolly is a finer musician, but I do like that Loretta's music is a little rougher and tougher. She's a little more like a tomboy in country music. I like the rougher side of her lyrics, and it's a little more mellow. Her songs are about being poor and stuff, but obviously, I'm a drag queen, so I like that Dolly wears full drag.
There was some crossover into pop music for a while, that stuff you listen to when you're a teenager. With folk, I was like, "That's old people music! My grandparents like that." When I started to get older, I was done with it, but then only as an adult, when I entered my mid-20s, did I realize that country and folk, given how simple it is, it speaks to the most basic human needs. It's simple music because it's by simple people for simple people, really.
I'm the only person from my family to go to college. You can be smart, but not educated and, in folk music, that's pretty apparent. There's an emotional intelligence. They communicate really deep things with clean, simple structures in the music.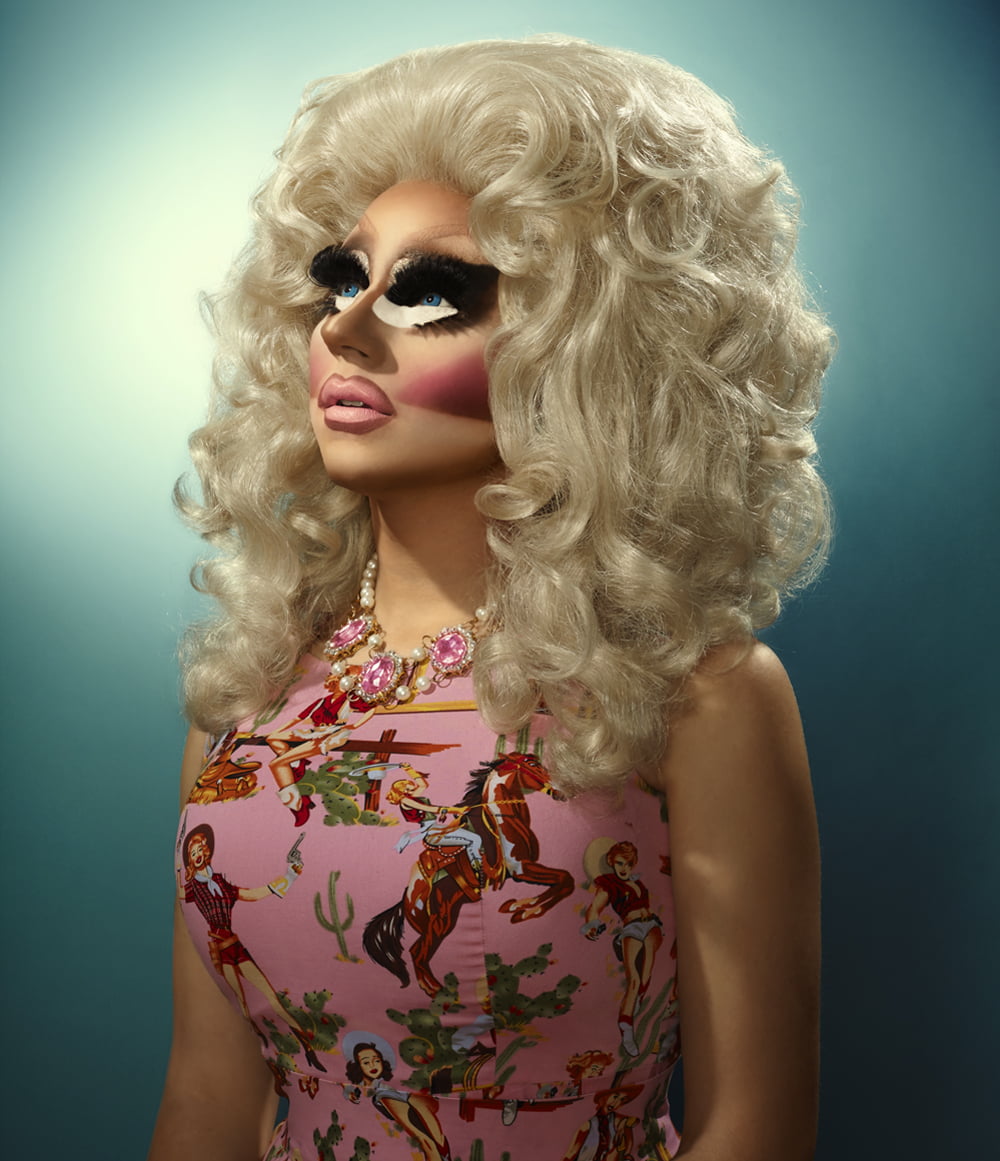 The people who created this music have always had marginalized identities: immigrants, impoverished people in Appalachia, African slaves, African-Americans being excluded from Western European music and turning to jazz, creating blues. Roots music has always been this vehicle for the struggle of people who are othered. It would makes sense that LGBTQ identities could be intuitively folded into that music, but within these genres, there persists this narrative that they belong to straight, white, Christian men.
Folk music feels like it's not for us because the culture that surrounds folk music is so old school and very religious. We feel like we can't belong in that genre of music. When is a gay [artist] ever going to win a CMT Award? Probably never. Or even like an Americana award or something smaller. It's a challenging thing. Folk's contemporary movement is a little more liberal.
When I wanted to do the album, I thought it was going to be a shot in the dark, because I really wanted to use gay musicians, if I could. It wasn't as hard as I thought it would be. My producer, Brandon James Gwinn, is originally from Nashville, but he works in New York producing off-Broadway music material for musical theatre. I'm a half-musical theatre person, half-folk person, so he was perfect, because he knew the Nashville sound. He worked on Ring of Fire, the Johnny Cash musical, and he had a network of people, like the fiddle player and bass player.
I feel like a foray into the roots music market would be daunting for any LGBTQ person, let alone a behemoth character/star such as Trixie?
Originally, when we shot the album artwork, we did it in drag, out of drag, and we shot one together, because we weren't sure how we were going to market it. We also thought about doing two different covers and different names to sell the album in different ways, because we wanted people who like folk music to pick it up, but not be deterred by the fact that there's somebody who puts on a dress on the cover. My manager asked me if I wanted to release it as Trixie or as Brian. First I said Trixie, then I said Brian, then I was like, "You know what? It's kind of irrelevant. It's more about the story of the music. People can envision whoever they want singing it. That's kind of irrelevant. That's sort of the point of the album." I didn't want to market it as drag, but I didn't want to shit on what people already know about me. It would make no sense, as a business person, to market it without the name on it, because all of the followers I've gotten — who like me for comedy, for dressing up — it would be stupid to not try to also let them know that there are other things going on.
I think people, in general, especially in drag and with the age of drag on television, people aren't used to drag queens having any discernible gifts whatsoever. Nowadays, dressing up is enough. When people see you do something, they're like, "Oh my God! That person got on stage and did a thing!" I'm like, "By the way, Linda, people used to have to do that."
How does it feel for you to go from being a former Drag Race contestant to becoming a songwriter?
I've always felt like a songwriter first and a live performer second. It's exciting to have people hear it, even if they don't hear it live. But I also prefer to play alone. I've always played by myself — it's just what I'm used to. I really love to do stand-up and I love to do comedy and I think I'm actually funnier than I am a fine musician, so I like to blend the two together.
I'm hoping people will go on the journey with me. A lot of people love me for the look and for the comedy. I hope that they'll listen to it. The music is kind of the behind-the-scenes of the lifestyle of being a comedian and drag queen. It's not necessarily funny music; though a lot of it has a sense of humor to it, it's not comedy music.
Would you say on your family tree, on one side you have Mother Maybelle and on the other side you have Mama Ru?
Oh yeah, totally! I'm so into that. There's a museum somewhere that has Mother Maybelle's autoharp on display and I'd love to go see it someday.
Last question: Do you think there oughta be a bluegrass drag queen named Shady Grove?
Oh my God. Yes. The answer is yes.