Over the weekend, bluegrass legend Bill Monroe's family held an estate sale at their family property in Gallatin, Tennessee, just 30 minutes outside of Nashville. The sale included a number of items — some personal, some collectible — from Bill, who passed away in 1996, and from his son James, who is also a musician. The collection drew fans, locals, and curious folks, alike. We stopped by to check out the goods and rounded up a handful of the most interesting items we saw. (Unfortunately, we weren't able to snag them for ourselves.)
Original pieces from the "Million Dollar Mandolin"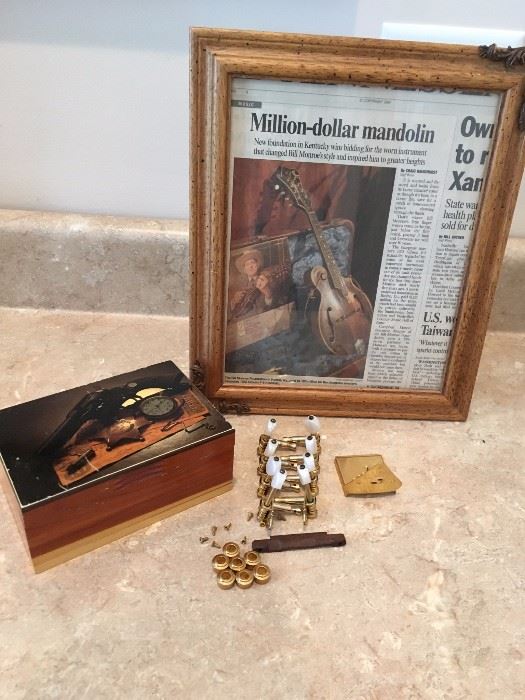 The mandolin itself is at the Country Music Hall of Fame and Museum, but the instrument's original keys, rosewood bridge, hardware, box, and framed newspaper article were up for grabs for a cool $10,000.
A patriotic denim blazer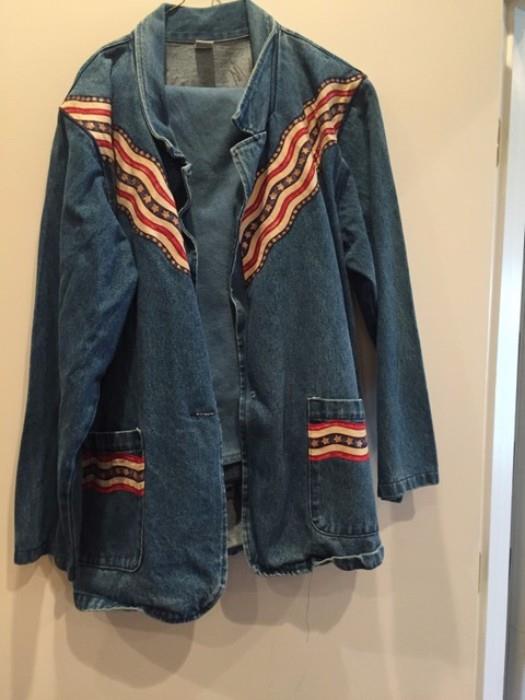 Just in time for the Olympics!
A brightly colored landscape painting
Look out, ghost of Thomas Kinkade, there's another Painter of Light out there.
A cozy flannel shirt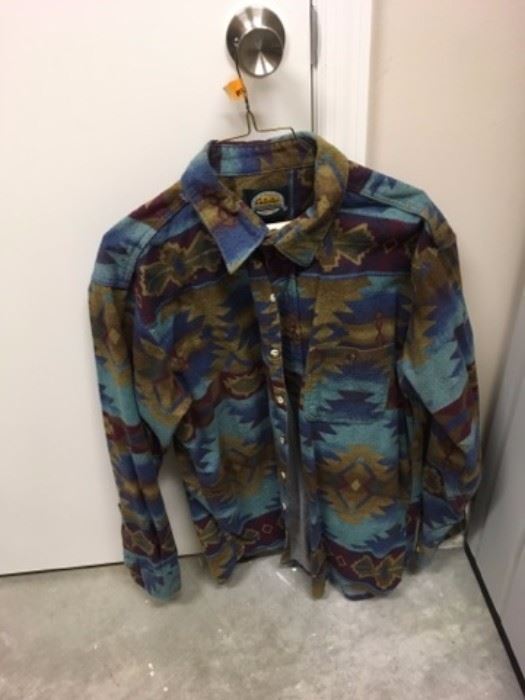 Looks like even Bill got into the grunge scene in the '90s.
This framed quilt collage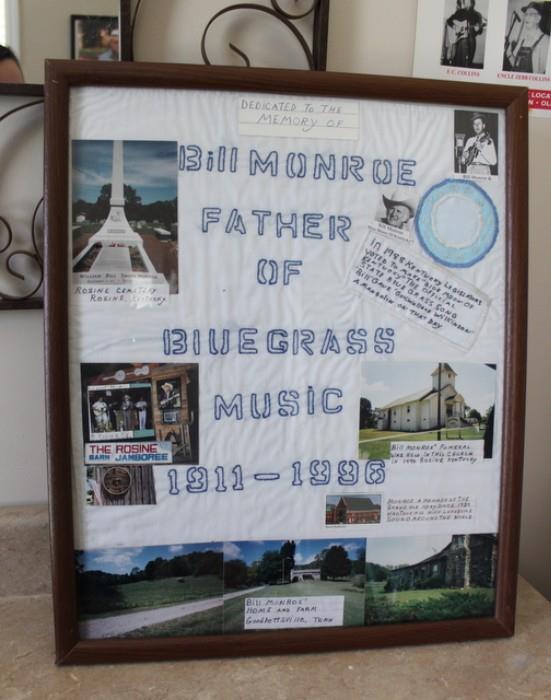 This unusual piece of mixed media displays some of the most important places and events in Bill Monroe's life.
A shoe shine chair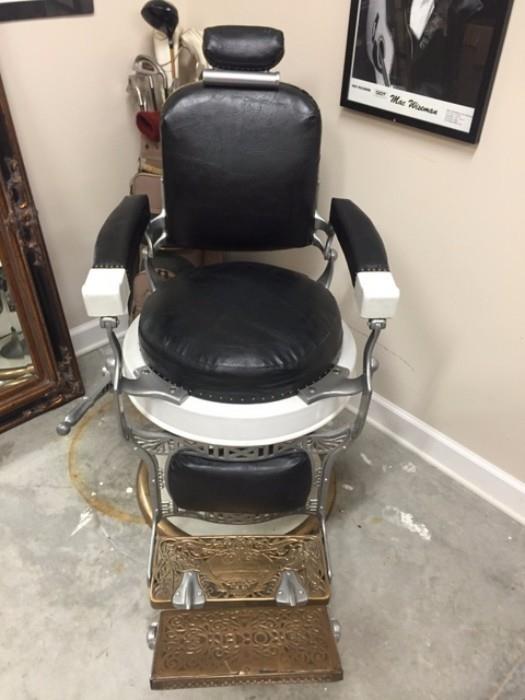 Keep your boots shiny and fresh with this antique-looking shoe shine chair.
A Bill Monroe clock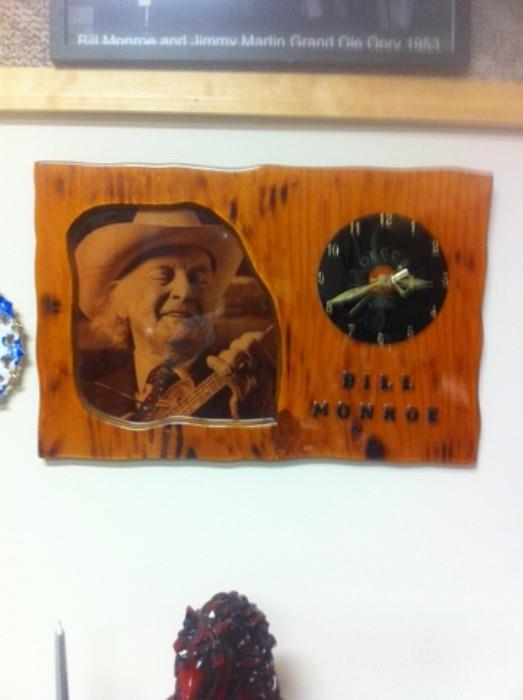 Keep time in style with what appears to be a handmade Bill Monroe wall clock.
Cold hard cash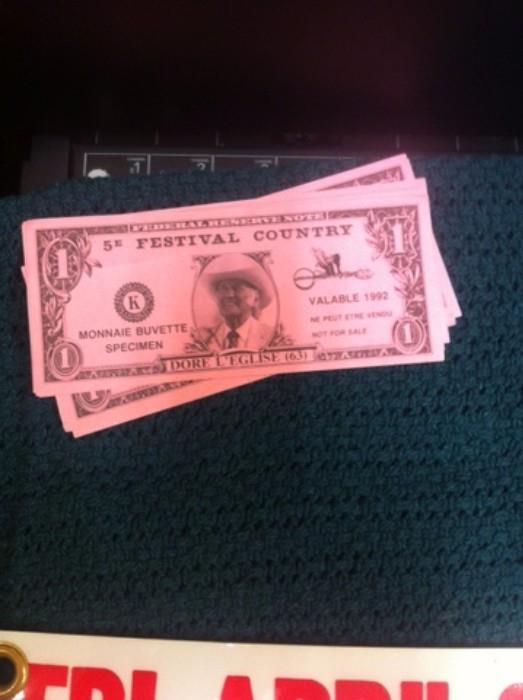 Bluegrass legends on the dollar bill? Why didn't we think of that!
---
Photos via EstateSales.net