Welcome to "A Minute In …" — a BGS feature that turns our favorite artists into hometown reporters. In our latest column, Matt the Electrician explains why Austin, Texas, is the place he calls home.
I've lived in Austin, Texas, for 21 years, which is five times longer than I've lived anywhere else in my life. I'm not from here, and I'm not the only one. Austin has been one of the fastest-growing cities in the country for much of the past two decades. There are positives and negatives to the growth, and I've felt them both. And I've griped about it, and undoubtedly been a part of it, and my kids were born here, and my community is here. And that community is the main reason that I'm still here, and I still love this town. So even as condominiums continue to rise up on the sites of long-bulldozed nightclubs and bbq joints, there are still a few places — some old and some new — that make me feel like the Austin I know is still there.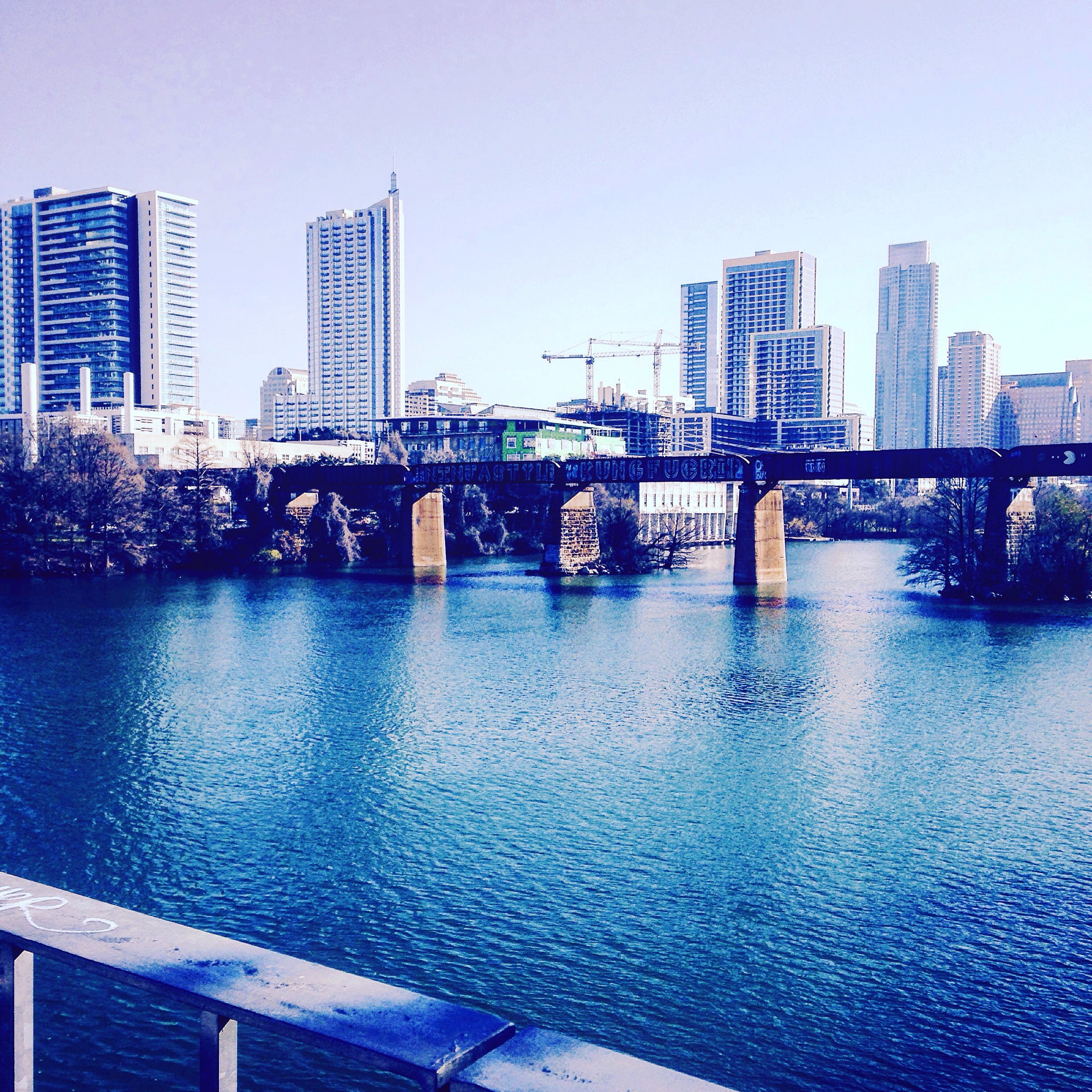 TOWN LAKE TRAIL-LAMAR PEDESTRIAN BRIDGE: The Lower Colorado River runs through downtown Austin and divides it north and south, and there a a number of bridges, and a trail that runs along the river, and depending on where you start, and which bridge you use to double back, you can run for three miles, or five miles, or 10 miles. Most mornings, I use the Lamar Bridge, which is a little over three miles, but on occasion I have been known to go for the whole 10 miles! (Well, really, I did it once, and it was kinda accidental.) I love to run.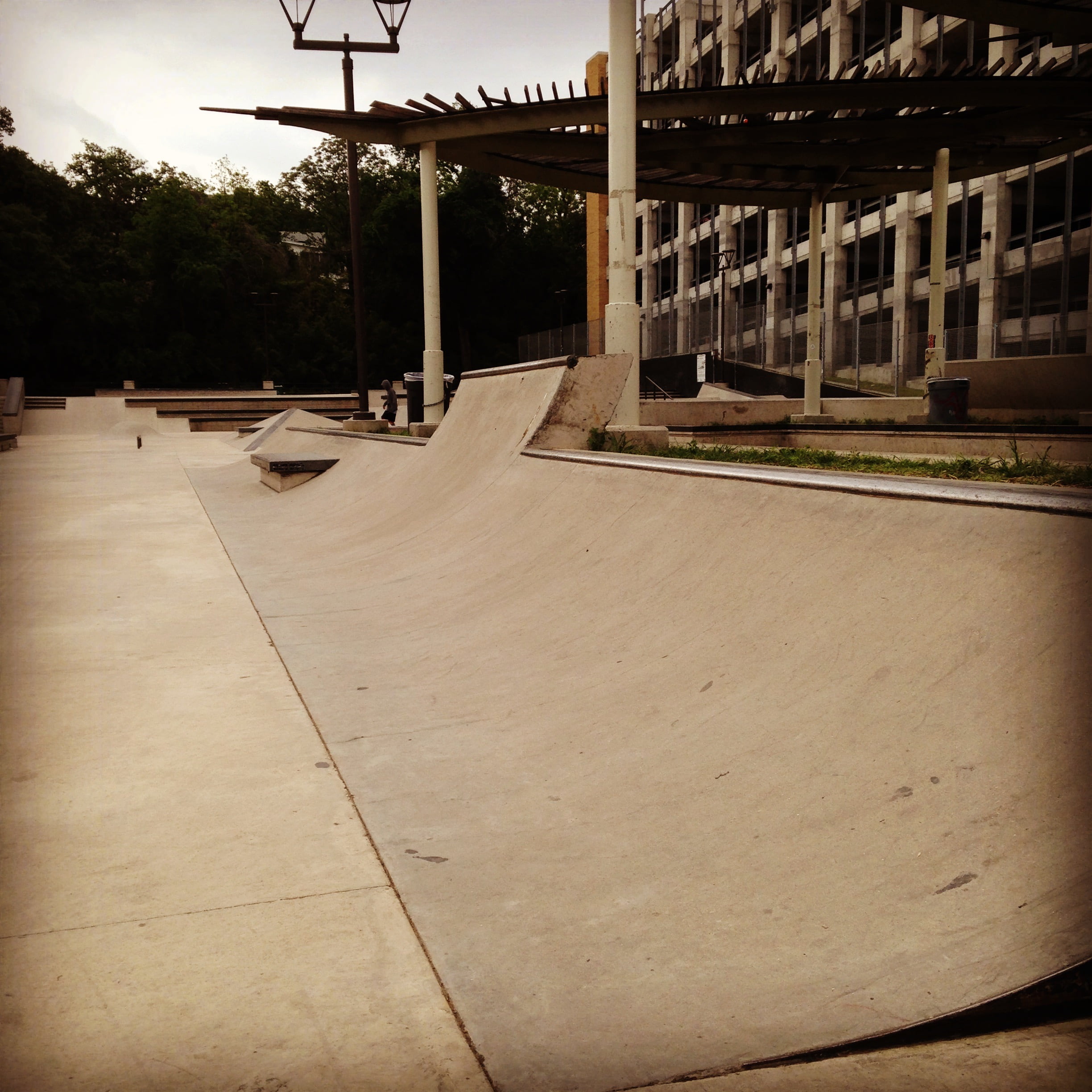 HOUSE PARK: When I don't run, and if I'm up early enough, I like to hit House Park. It's a fairly mellow outdoor concrete skatepark. There is a bigger bowl with vert, too, but it is mostly taken over by the BMX guys. The early part is important, though: 1. So it is not 100 degrees and, 2. because I am 40-something, and 40-somethings go to the skatepark early, when no one else is there to laugh at us, and we can re-learn front side rock 'n' rolls on the shortest transition, and practice our fakie shove-its without 9-year-olds doing double impossibles in our way. Also, shorter wait times at the emergency room.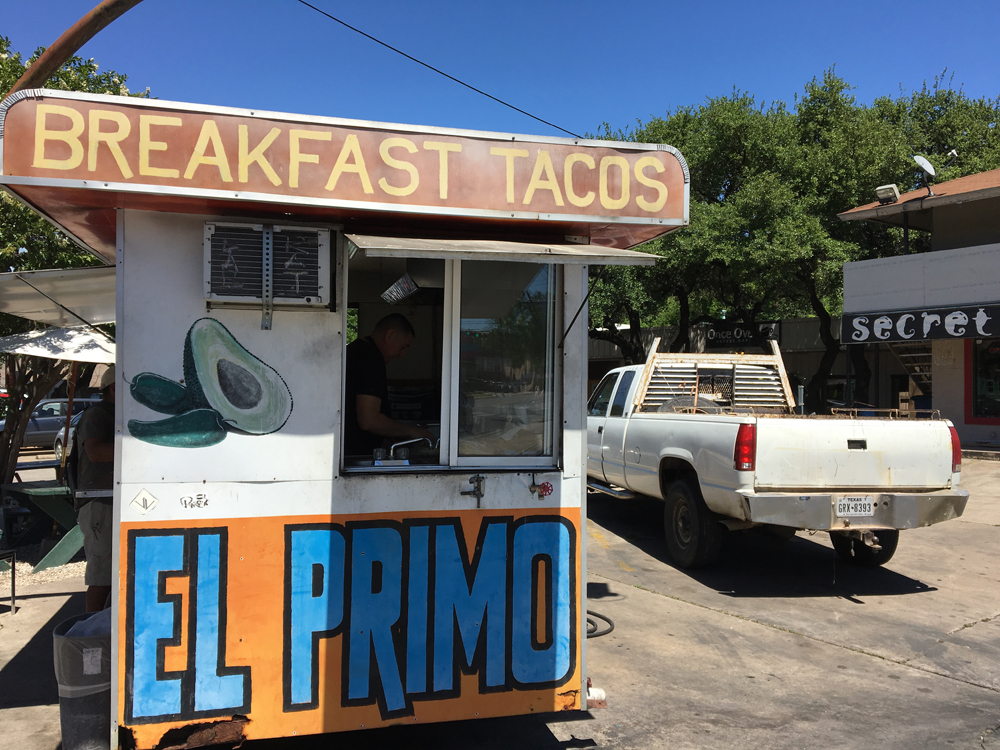 EL PRIMO TACOS: This one doesn't need much explanation. El Primo Tacos are the best tacos in Austin. Someone else will tell you that their favorite taco truck has the best tacos in Austin. They are wrong. Or maybe they're right. It's kinda hard to go wrong with a taco in this town. But also, El Primo makes the best tacos. #asada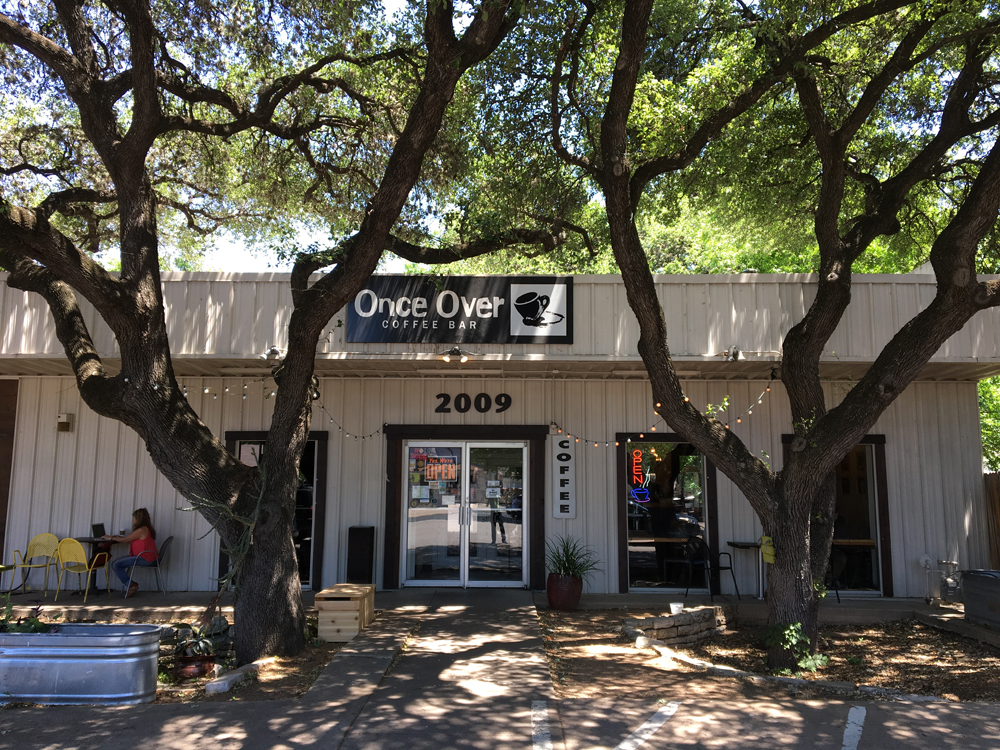 ONCE OVER COFFEE: Sharing the same parking lot with El Primo is the best coffee shop in Austin. Again, opinions will differ, but I'm the one who was asked to write my opinion down, so this is the best coffee shop. But more importantly, the people who work here, and the couple that runs the shop — Rob and Jenée Ovitt — are just really wonderful folks. And on any given morning, you can run into a who's who of Austin musicians, writers, and artists. It is one of the places where my community congregates.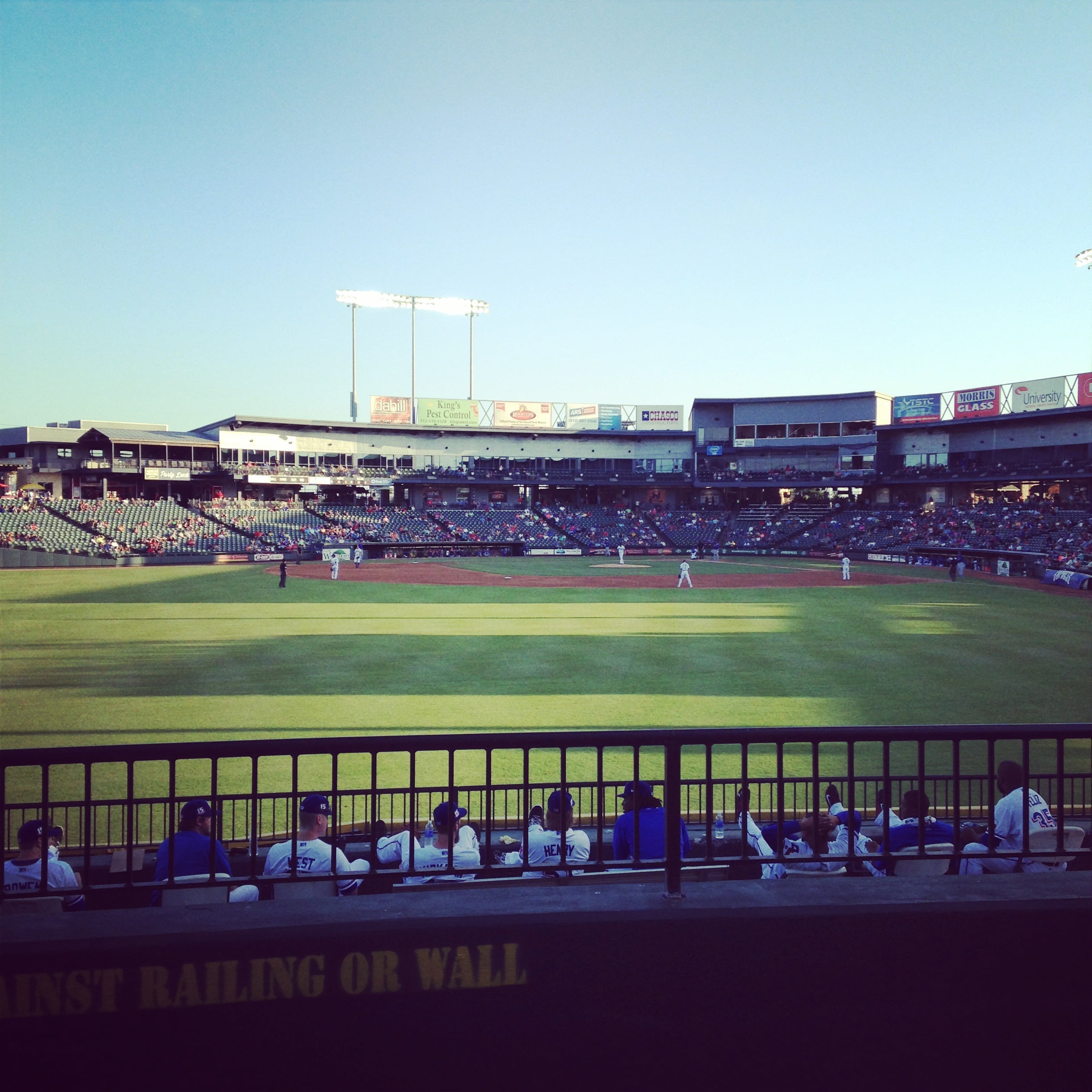 DELL DIAMOND: The Dell Diamond is home to our very own Triple-A Round Rock Express (just north of Austin), a Texas Rangers affiliate. Although I was born in San Francisco and am a third generation Giants fan (Go Giants!! Beat LA!!), it's pretty great to have a local minor league team to root for. Baseball is religion. Baseball is life. And so long as they are not playing the Sacramento RiverCats, I am a Round Rock Express fan.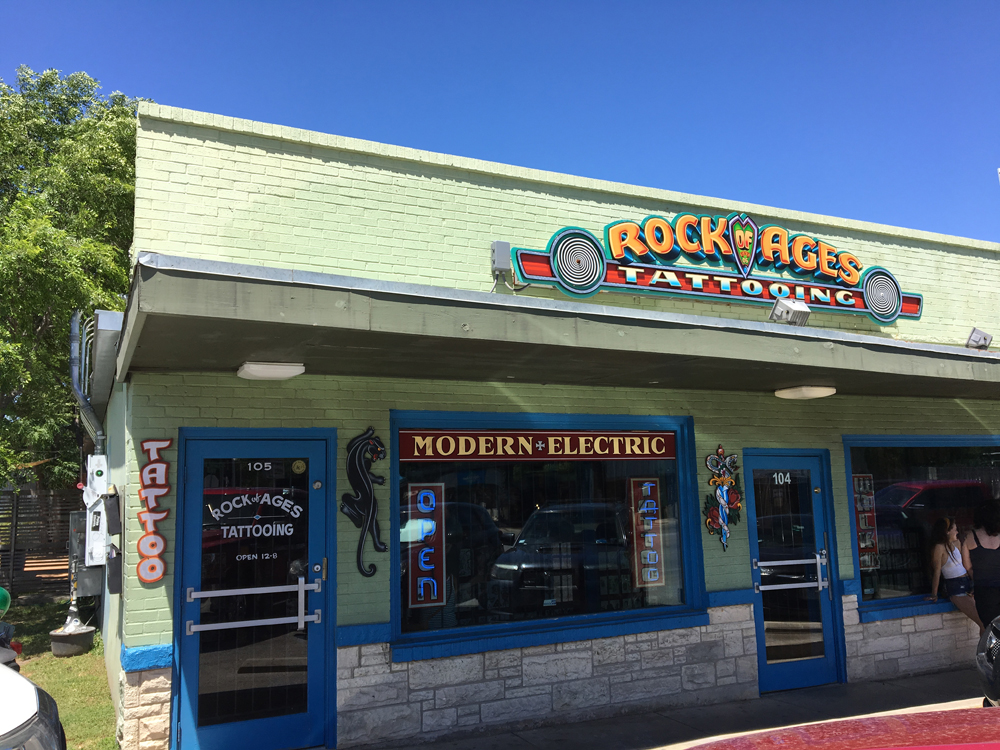 ROCK OF AGES TATTOO: There are many really great record stores and book stores in Austin, and I could have talked about so many of them, because I love so many of them, and you should totally go look them up, if you're ever in town, or you can even email me and ask me, and I'll write you a truly extensive guide to independent record and book stores in the greater Austin area, for reals … but, to round out my tour of Austin, I decided instead to go with my favorite tattoo shop in town. Rock of Ages is chock full of crazy talented artists, like Thomas Hooper, Tony Hundahl, and Steve Byrne (who is currently working on my right arm), among others, and they often have great guest artists. They are super nice. Their shop is located in a building that used to be an adult superstore when I first moved to town. And they are around the corner from my house, so I can get tattooed and then walk home. #livingthedream