Welcome to "A Minute In …" — a BGS feature that turns our favorite artists into hometown reporters. In our latest column, David Starr takes us through Colorado's Western Slope and his adopted hometown of Cedaredge – where the locals proclaimed his 60th birthday as David Starr Day. Taking a cue from his corner of Colorado, David Starr titled his new album South and West.
Nestled at the base of Grand Mesa on Colorado's western slope, Cedaredge has long been home to apples, arts and more. The town was incorporated in 1907 from what was then the I-Bar Ranch.  In recent years, the town has seen slow growth due to folks seeking a mild climate, cultural amenities and small-town hospitality.  With the recent addition of the Grand Mesa Arts & Events Center and several new eateries, the future of this little mountain town is bright indeed. — David Starr
---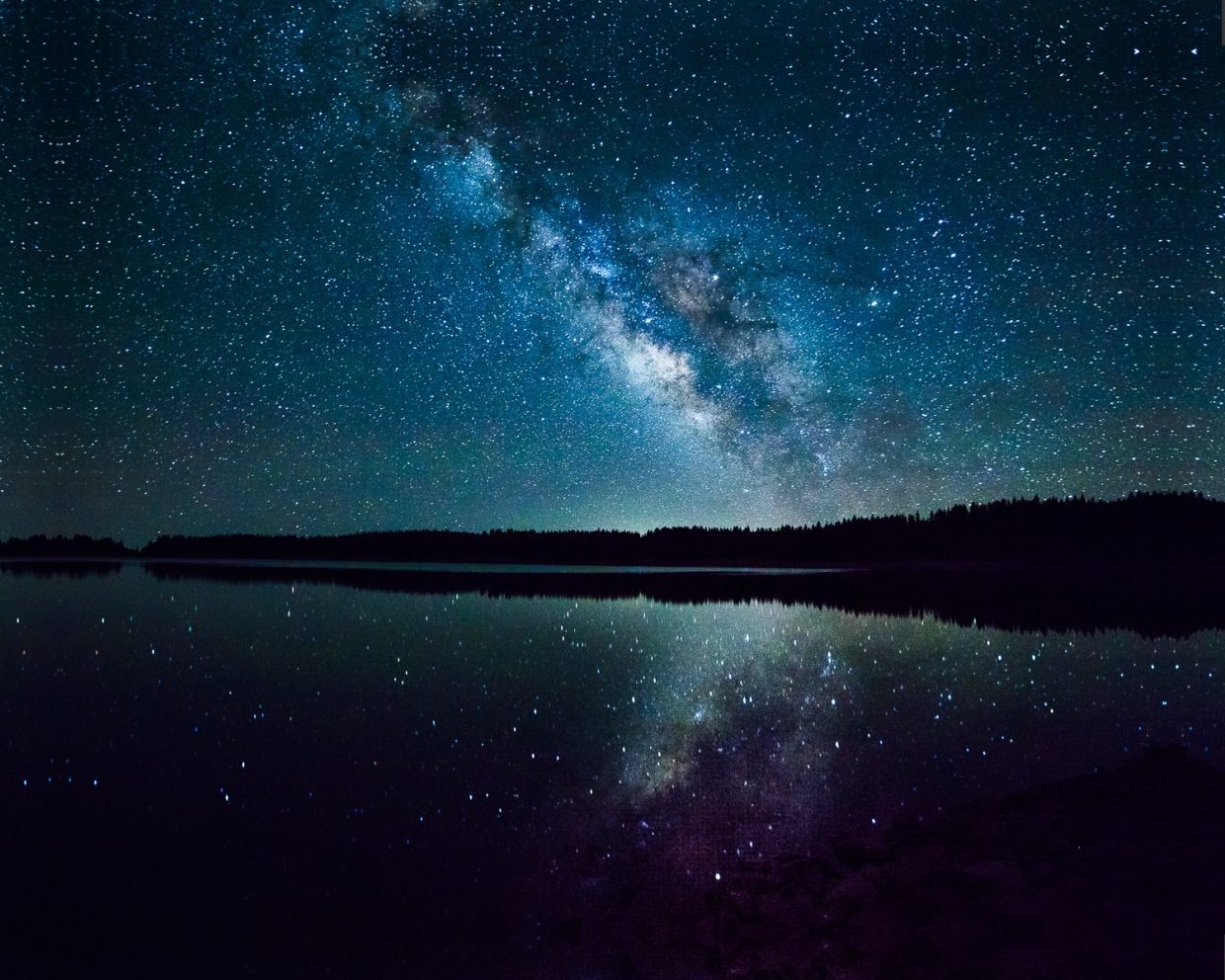 Grand Mesa Lake: Within the Grand Mesa National Forest are 300 lakes and reservoirs, a network of shorelines and waterside retreats that keeps fishers, boaters, hikers and campers satisfied. The Grand Mesa is particularly popular with anglers seeking fish tales among the area's seven trout species. It's also home to the largest flat-topped mountain in the world.
---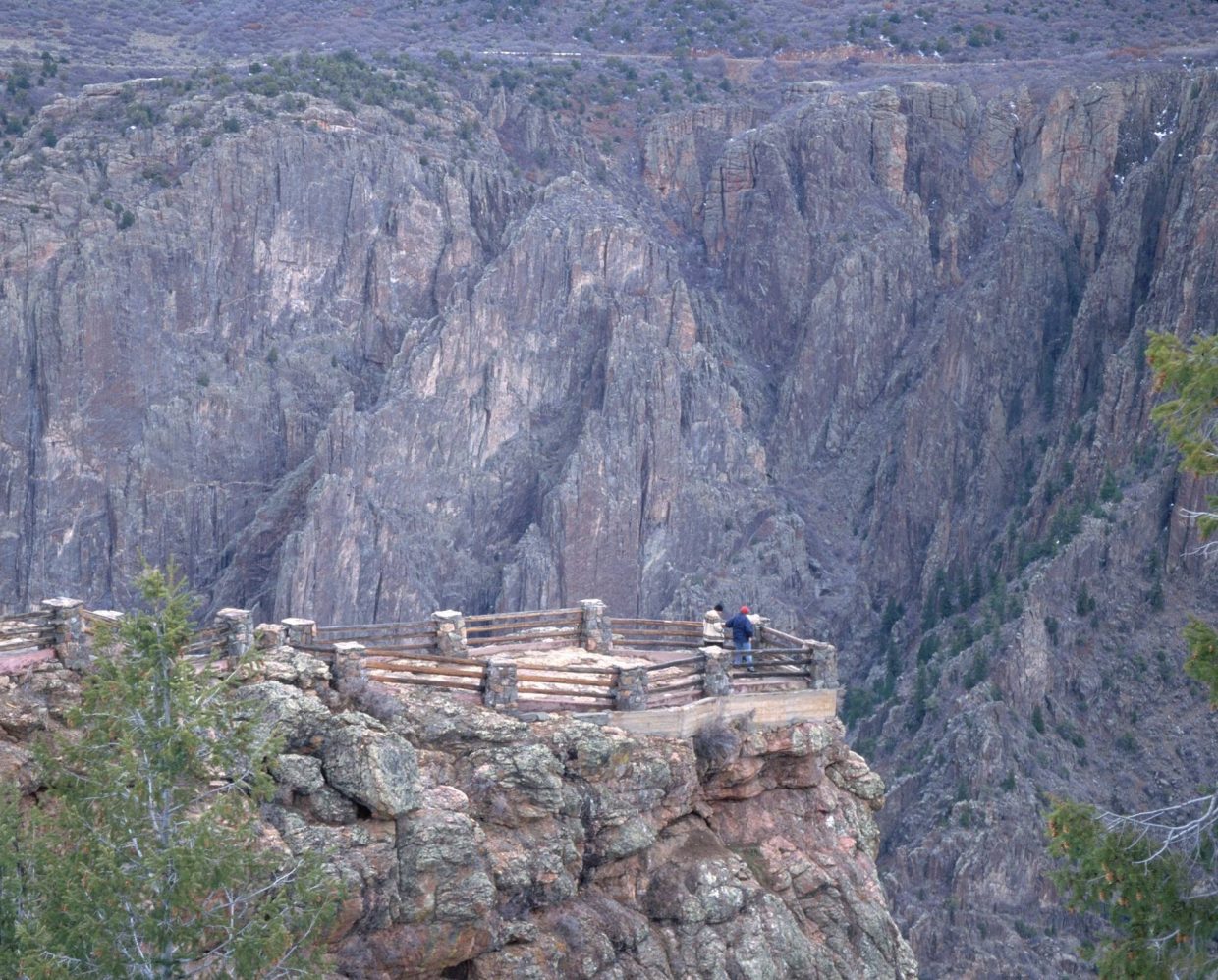 Black Canyon of the Gunnison National Park: I can see part of this park from my back porch. Their website describes it beautifully: "Big enough to be overwhelming, still intimate enough to feel the pulse of time, Black Canyon of the Gunnison exposes you to some of the steepest cliffs, oldest rock, and craggiest spires in North America. With two million years to work, the Gunnison River, along with the forces of weathering, has sculpted this vertical wilderness of rock, water, and sky." This area is just minutes from Cedaredge and surrounding communities and offers easy access, astounding views and world-class fly fishing.
---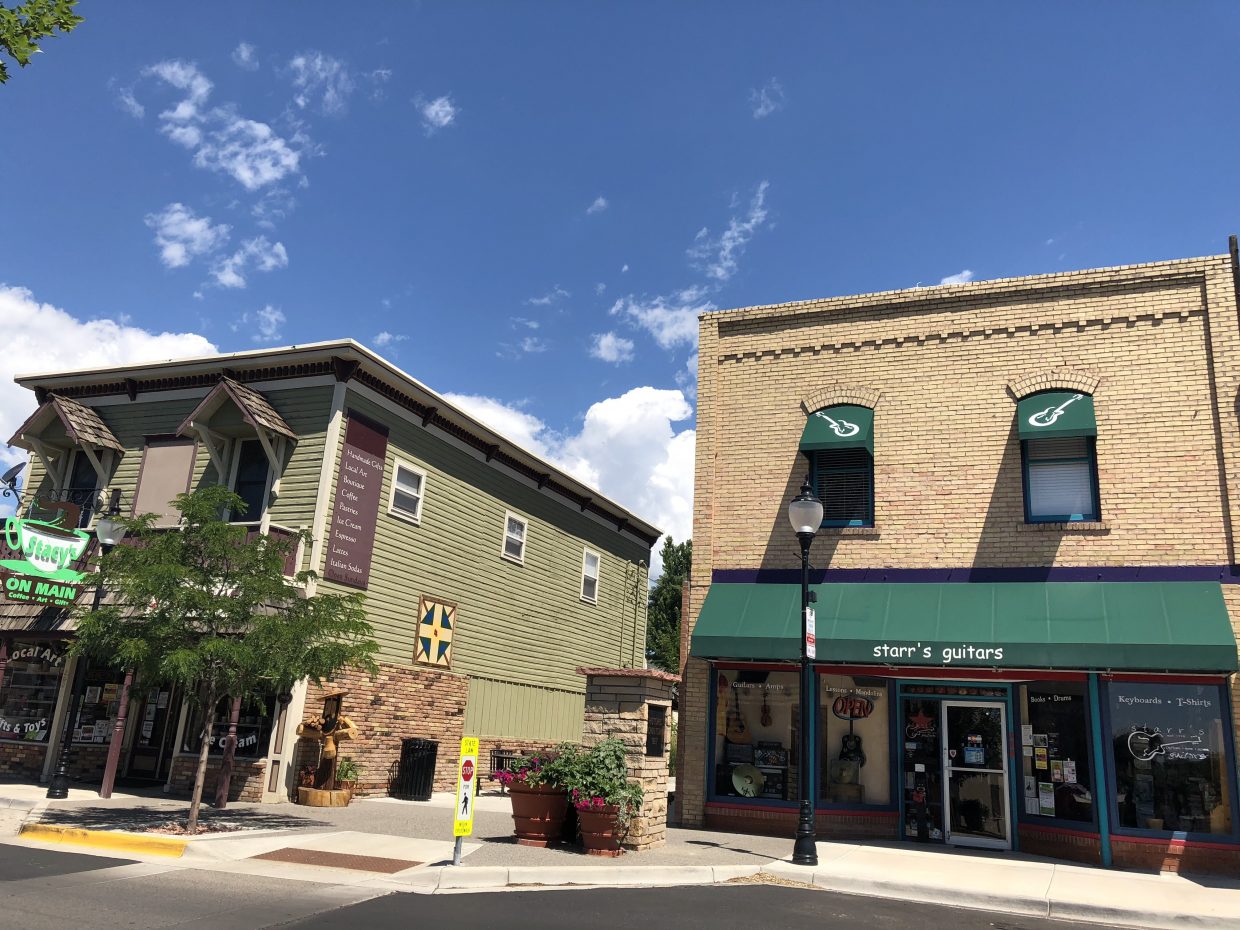 Starrs Guitars & Stacy's on Main: Located on Main Street in Cedaredge, my music store Starr's Guitars offers a boutique guitar-shopping experience in a very unexpected location. The shop is also a vital part of the local music scene hosting concerts, offering lessons and promoting local artists and songwriters. Located next door to Starr's, Stacy's On Main offers coffees, pastries, sandwiches and gifts and artwork by numerous local painters, photographers and authors. It's also become a natural gathering place for locals to catch up on a daily basis.
---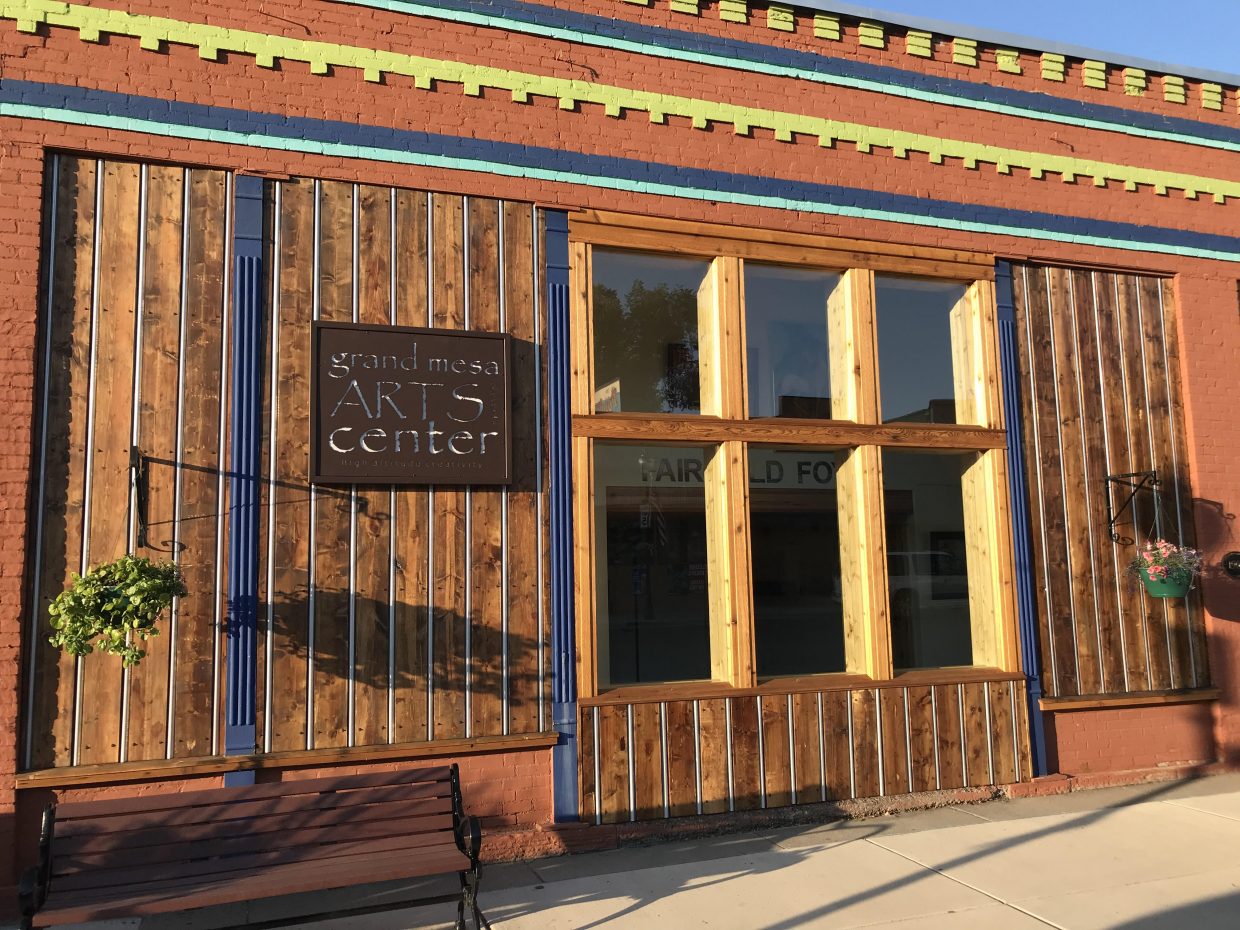 Grand Mesa Arts & Events Center: Opened in June 2018, the GMAEC in Cedaredge boasts an art gallery, classrooms and a 175-seat theater space. Founded on the idea of fostering High Altitude Creativity, the center hosts concerts by local, national and regional acts, yoga, dance, art classes for adults and children and events rental services for weddings, reunions and other gatherings. The non-profit center is open for tours and info seven days a week on Main Street in Cedaredge.
---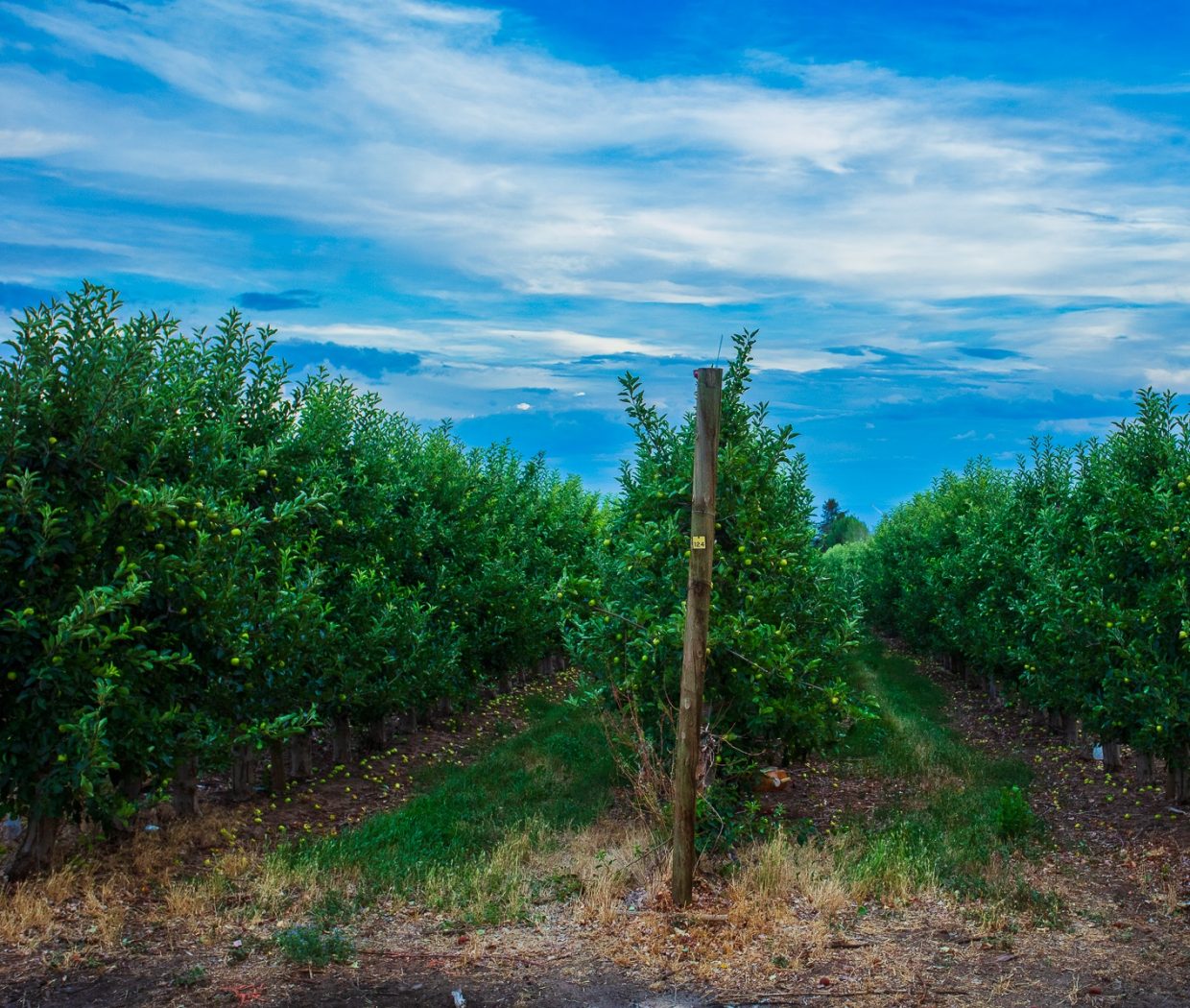 Local Apple Orchards & Cedaredge Applefest: The warm days and cool nights of the Surface Creek Valley make for perfect apple, peach and apricot conditions. Many area orchards (such as Wag's World in Eckert) offer their harvests at the Cedaredge AppleFest every October. Founded in 1978, the festival has grown for two growers selling apple pies on Main Street to a weekend of arts, music and food that draws more than 20,000 visitors to the western slope.
---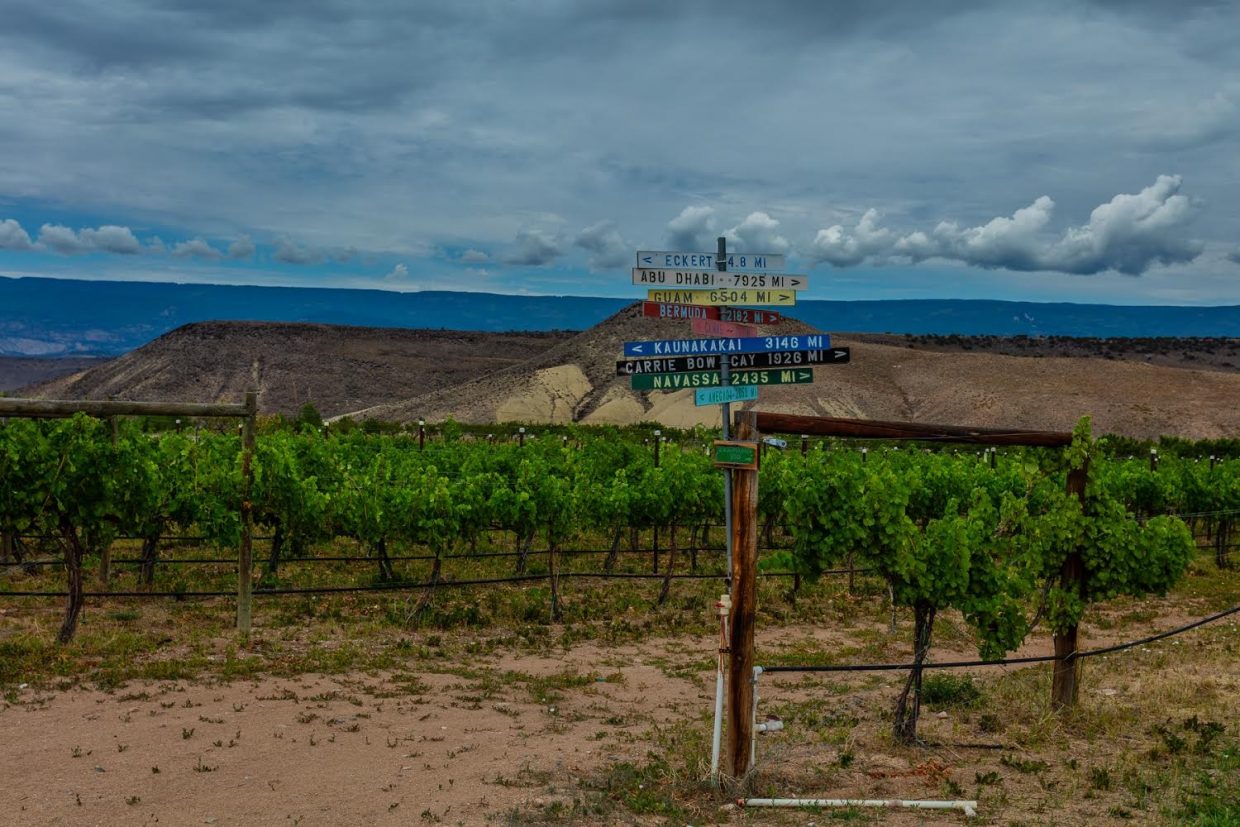 Wineries: In addition to the fruit orchards in the area, grapes seem equally at home in the soil around the Grand Mesa. The Surface Creek Valley has seen several vineyards take hold in recent years. The town of Palisade, located to the west of the Mesa, boasts numerous wineries and vineyards. The sign seen here is from I-Guana Farm on Cedar Mesa.
---
Lede image: Cat Denton
Photo of Grand Mesa Lake: Phillip Berghauser
Photo of Starr's Guitars & Stacy's on Main: Deb Shaffer
Photo of Grand Mesa Arts & Events Center: Phillip Berghauser
Photo of Apple Orchards: Phillip Berghauser
Photo of I-Guana Farm: Phillip Berghauser
Photo of Black Canyon of the Gunnison: NPS.gov