Welcome to "A Minute In …" — a BGS feature that turns our favorite artists into hometown reporters. In our latest column, Lydia Loveless takes us through her favorite hangs of her former hometown, Columbus, Ohio.
I moved to Columbus, Ohio, when I was 14. A lot has changed since then, but I won't go on an old man "get off my lawn" rant about it. The 13 years I spent there were certainly varied and formative, and many of the places that shaped who I am are gone. Towards the end of living there (I recently moved to North Carolina), I was a bit of a shut in, but I did have my regular haunts. These are the ones I'm willing to share and that will appeal to people who don't live there, in this hillbilly's humble opinion.
Photo credit: Breakfast with Nick
Baba's: Situated right behind my last apartment in Columbus, I was in this place at least every other day, since it opened not too long ago. Everything is made in-house and local. (If I'm wrong, I can't be too wrong about that.) I don't know how many calories in Griddle Muffins — a hot, pillowy egg and cheese and protein or shredded veggie sandwich — I consumed, and I don't really care. It was all worth it. Add the absolutely kind and warm owners, and I can't imagine a place I'd rather dump all my money into.
Photo credit: Eleanor Sinacola
The Book Loft: I have an unhealthy obsession with books. I love nothing more than the safety of a bookstore or library. Columbus has an astounding library system, but you don't live there, presumably, so go here instead. It's 32 rooms — a city block long. I always feel incredibly peaceful there in spite of the various soundtracks serenading you from room to room. I like to grab a lavender latte from Stauf's next door beforehand, if I'm feeling fancy, and just get lost.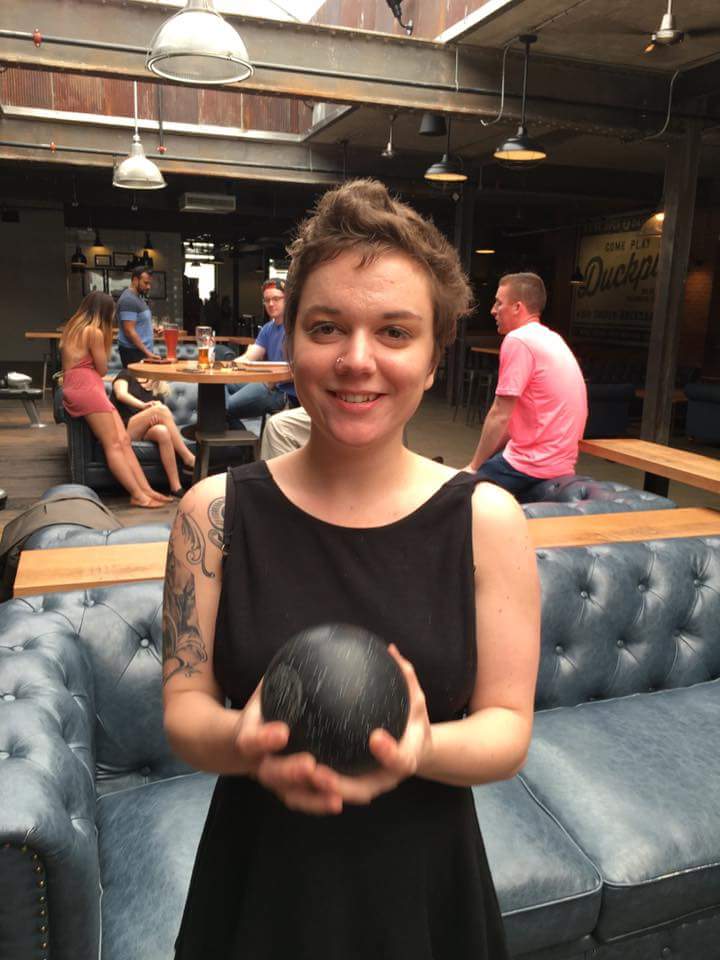 Photo credit: Michael Casey
Pins: After the Book Loft, this is the #2 place I take people who don't live there. A very un-claustrophobic place that you wouldn't expect to be as it's full of people playing — gulp — GAMES. I love to go with a few people, drink fruity cocktails (even of the non-alcoholic variety), and Duckpin Bowl (bowling with a smaller ball and pins and far more restraint and skill than the typical variety) for a couple hours. They have a sizable patio for smoking and people watching, if you're interested in either of those things, and I've never had bad service there. I've also never witnessed a frustrated weight lifter break the duckpin bowling screens, but I've often hoped I would. Maybe you will.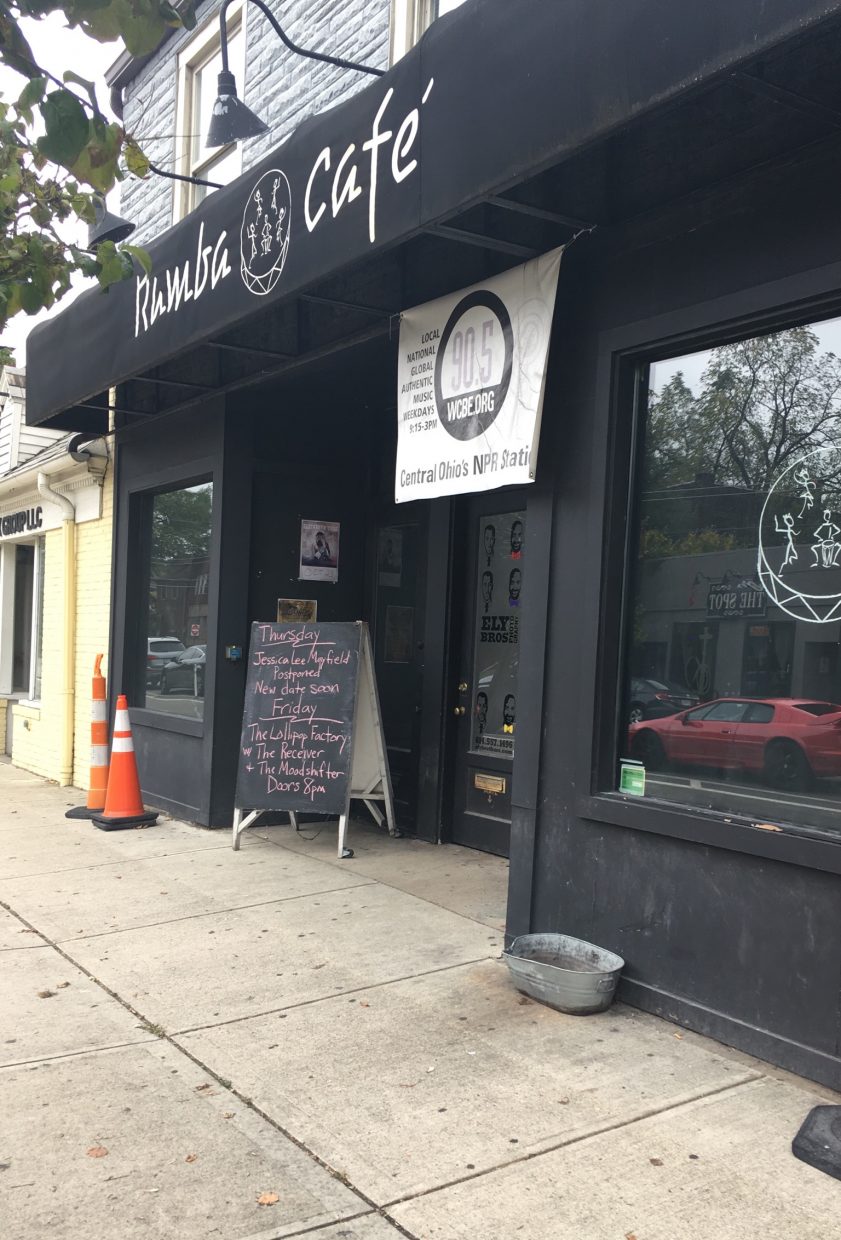 Rumba: I've been playing here for 10 years, so I may be biased, but I very rarely go here and don't enjoy myself. There's such a wide variety of music going on there these days, it's easy to pop in and find at least one act you enjoy, from folk to punk to pop. Yes, it's tiny, but fairly recent updates have made the band onstage far easier to see in crowded situations, so even if you're the claustrophobic type, it has more of a cozy than holy-shit-save-me vibe.
Old Skool: I never spoke of this place to anyone but my sister and guitar player — my sister, because I wanted her there, and my guitar player, because he hates chicken wings. But Old Skool has the best chicken wings I've ever put in my mouth. They're smoked and slightly sticky but fall right off the bone. There's no prehistoric wrangling of the meat, no deep fried bullshit to get through. Plus, they're half-off on Mondays. Ask for the sauce on the side. I would go every couple days to watch baseball, drink a couple Coors banquets, and eat WINGS. I kept it a secret for fear of running into obsessive exes or whatever else Columbus has to offer, but I don't live there anymore, so I pass it on.
---
Lede photo credit: Cowtown Chad.