Welcome to "A Minute In …" — a BGS feature that turns musicians into hometown reporters. In our latest column, Jamie Lin Wilson takes us through D'Hanis, Texas.
Folks ask me all the time why I live in such a small town. Why not Austin, or some other major city in Texas with a better music scene? Well, the short answer is because it's nice to live around family, especially when raising your own. The long answer has a lot to do with the fact that I'd rather have to dodge goats and donkeys in the road than sit in traffic. The population of D'Hanis (pronounced by the locals as Dee-Hennis) is around 550, but Roy and I are doing our part in upping that number. We just welcomed our fourth baby, a boy, born right here in our house. Since there's not a whole lot to see here, I'll show you what I love so much about this town.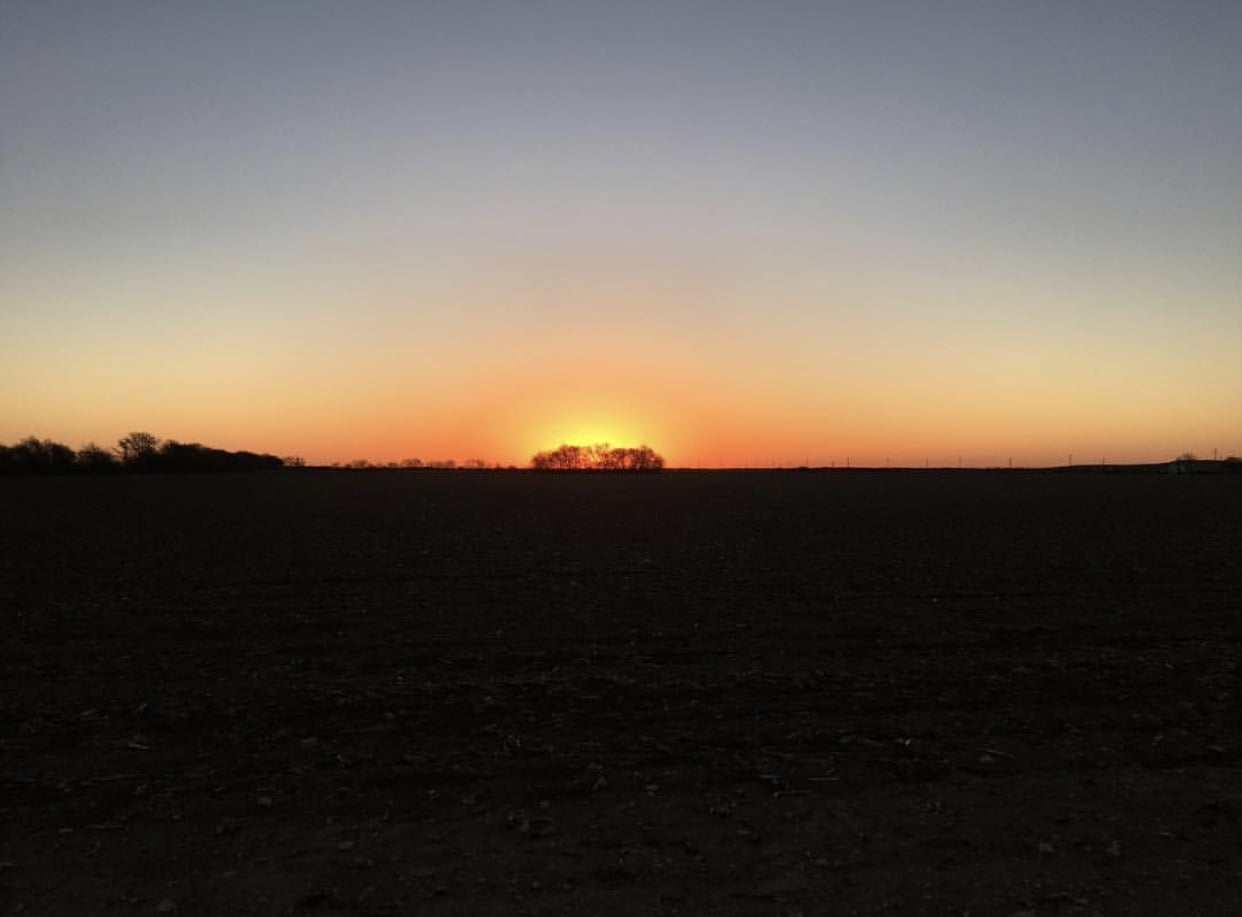 Sunsets/Sunrises: I like to walk early in the morning around what Roy's family calls the Van Damme block. It's about a two-mile walk around the perimeter, surrounded by farmland that is now or has been farmed by the Van Damme family. If a picture taken with a phone is this good, imagine what it looks like in real life.
---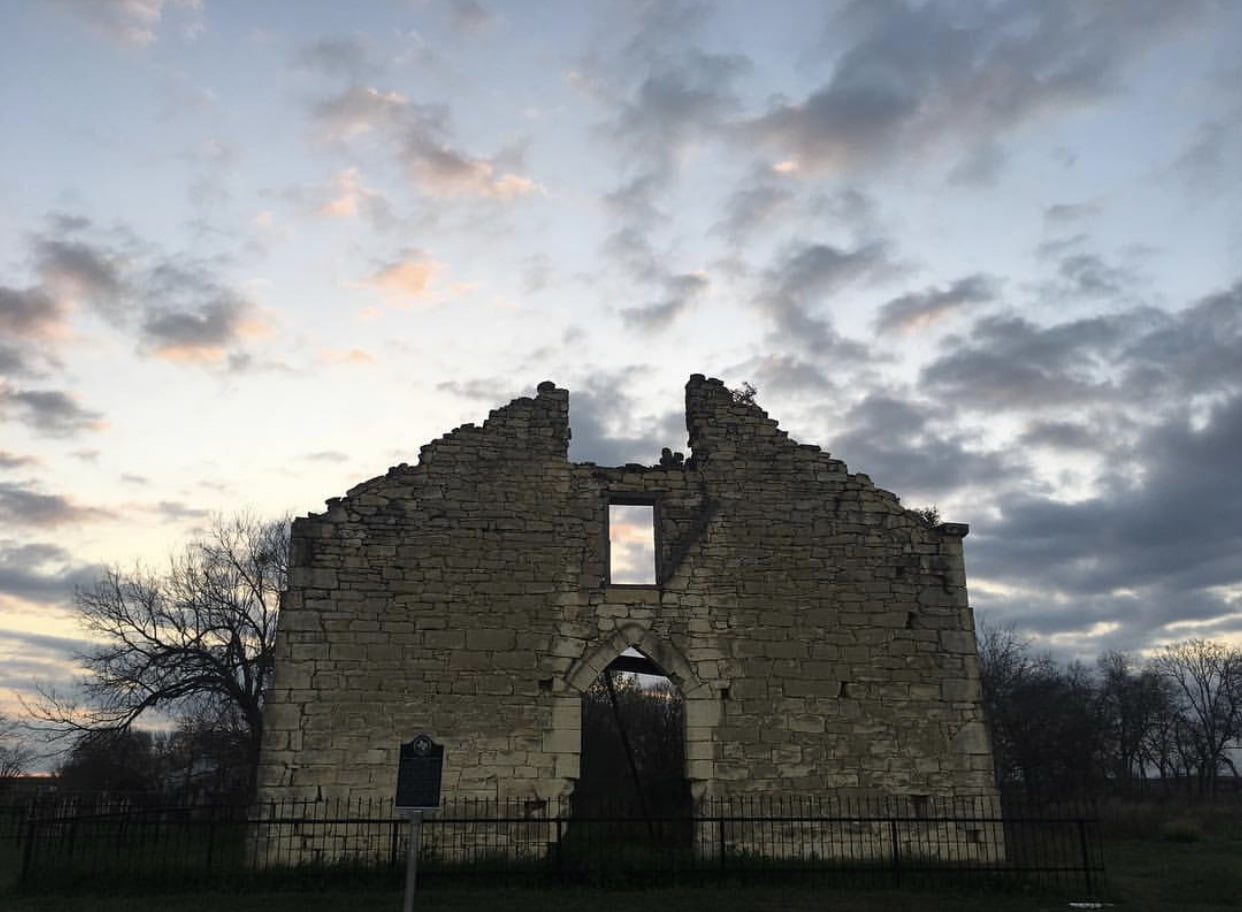 St. Dominic Church Ruins: I live in the area of town called Old Town, where the settlers first came. In the 1850s, they formed St. Dominic Church and this structure was built. In the early 1900s, the railroad came through and the town center moved a couple miles west. This church was abandoned and eventually destructed. It sits behind Roy's aunt's house, and just around the corner from ours. There's an old cemetery next to it with graves from as early as the 1830s. My kids love to go read the stones–a history lesson in our own backyard.
---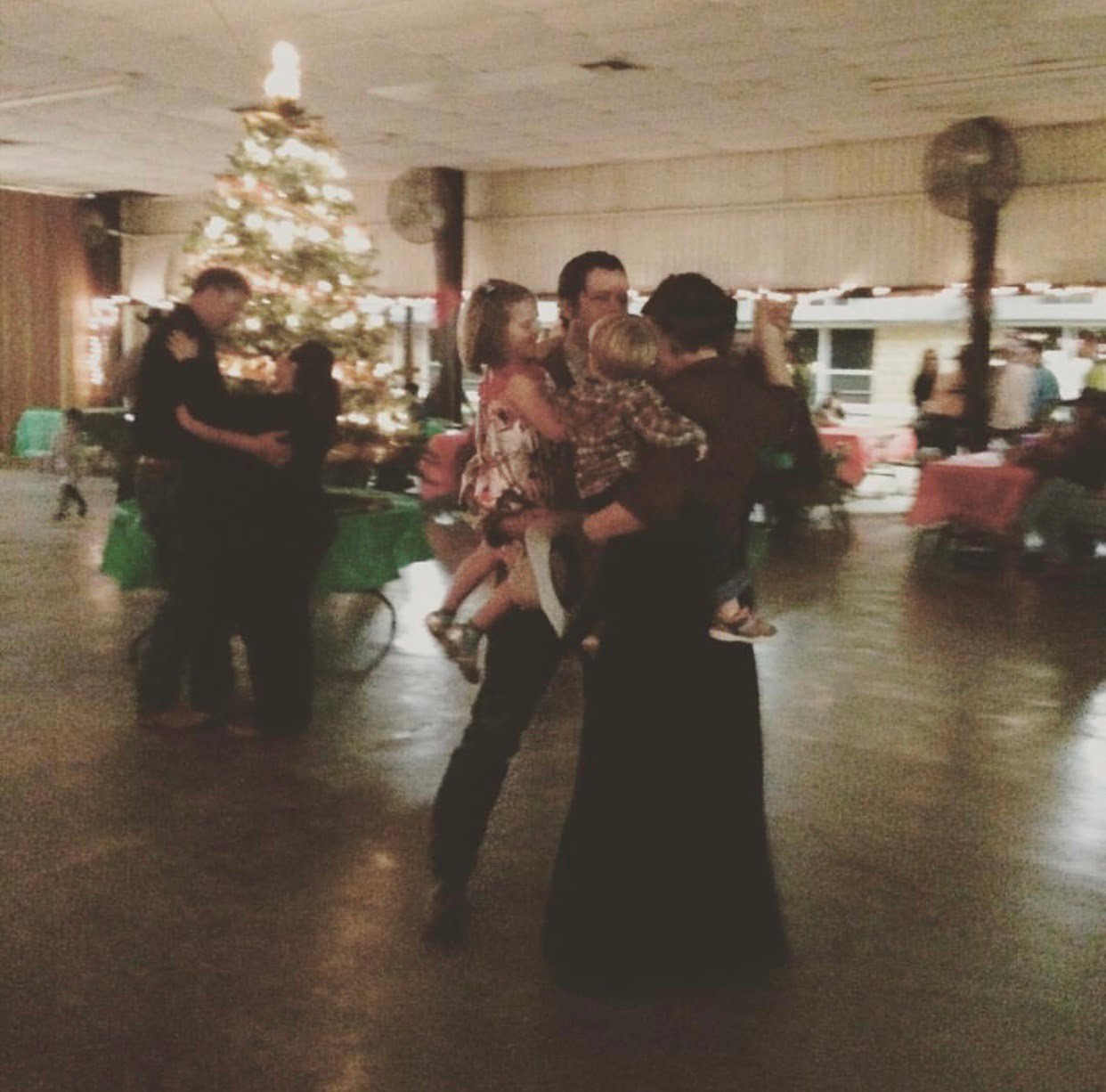 Parish Hall/Catholic Church: There is one church in D'Hanis and it's Catholic. Most activities in town revolve around the church grounds. The Little League plays at the baseball field there (the only field in town), the soccer teams practice in the church yard, and prom and other school dances are held at the parish hall, along with other various fundraisers like the $100 raffle ($100 a ticket includes a steak dinner and you could win $5k!). This photo is of my family dancing at the annual Christmas Dance. On Christmas night, everyone brings their family out and dances to a local band playing old country music. It's BYOB and they sell set-ups. The kids fall asleep under the tables with visions of sugar plums and parisa (see next photo) dancing through their heads.
---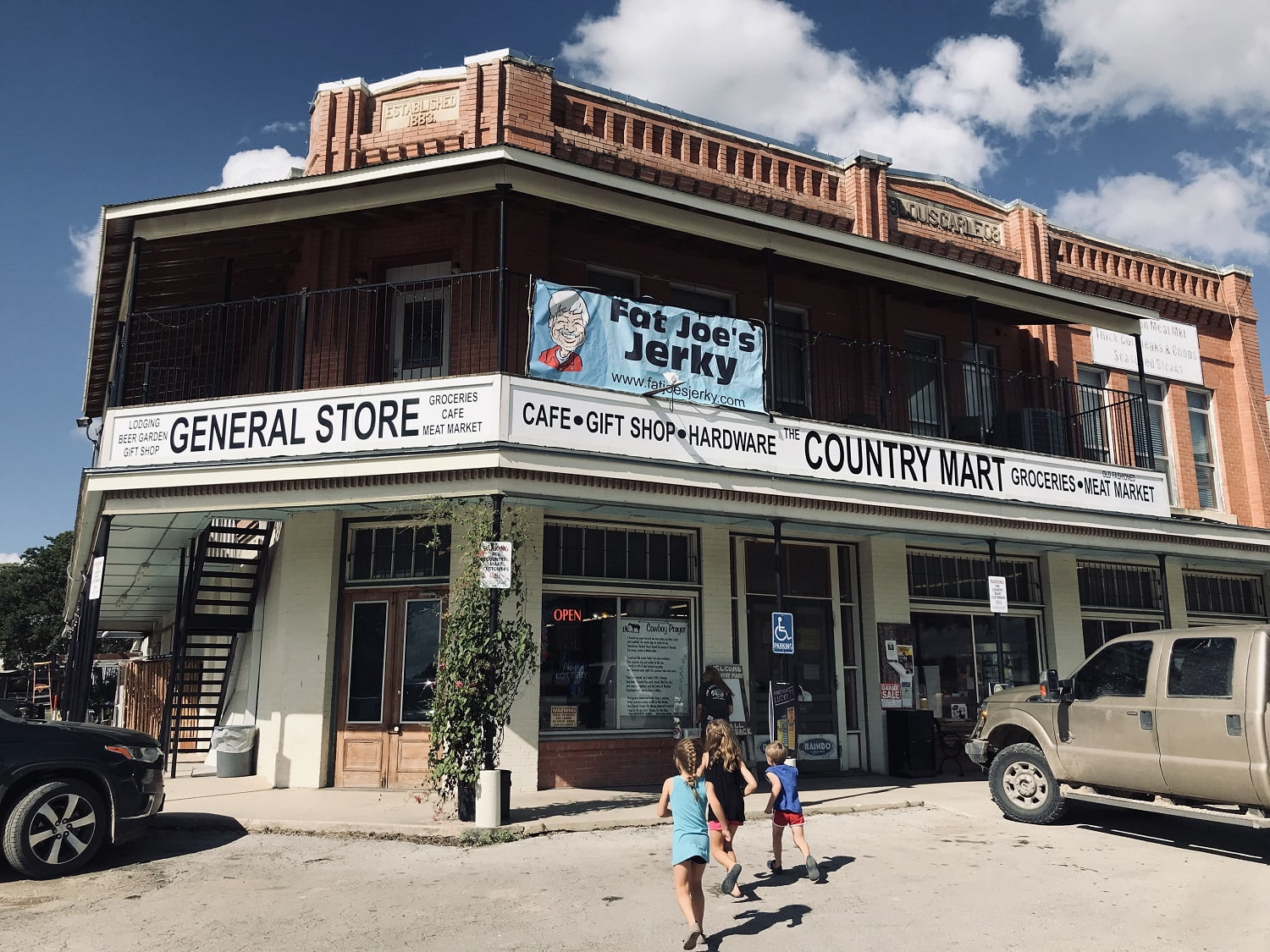 The Country Mart: If there was a hub of D'Hanis, this would be it. You can find pretty much anything you could need in here, and it's open all the way till 7 pm. They have the best meat market around, selling steaks (especially for Tuesday and Friday open-pit night), ground meat, and parisa — an Alsatian dish that is basically lime juice-cured raw meat with onions, peppers, and cheese mixed in it. You eat it over crackers. It's actually delicious. In the last few years they've started selling burgers and other daily specials at lunch. But get there either before 12 or after 1, because the high school kids have open campus.
---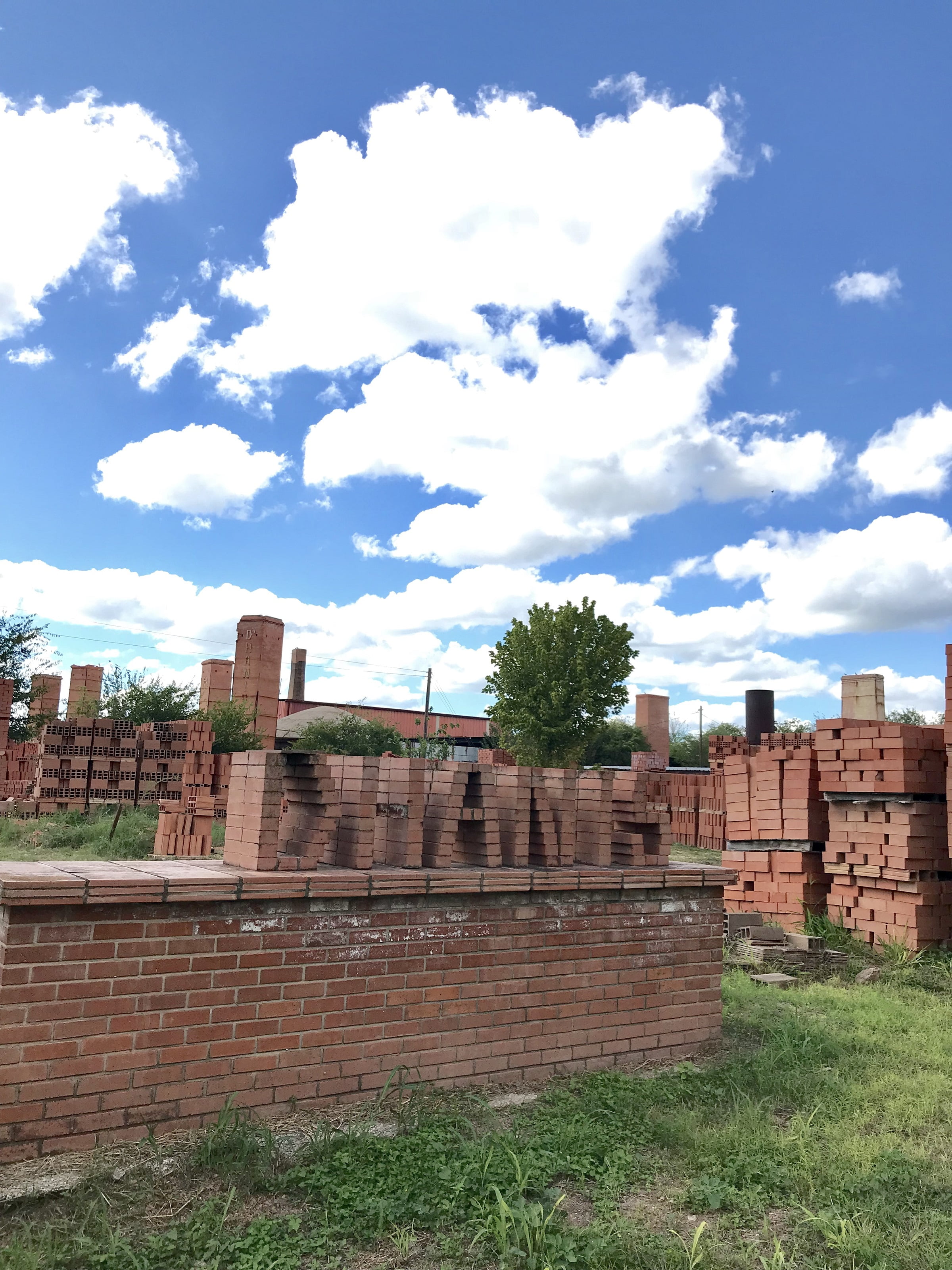 Brick Yard: We can't talk about this area of Texas without mentioning the D'Hanis brick. You've probably seen one and wondered what that word was pressed into the side. They started producing bricks here in the 1890s and now I think they just make specialty orders. But you can't drive around a block without seeing a house made of D'Hanis structural tile (it's bigger than a normal brick, but smaller than a cinder block). It's a beautiful orange clay color, and a great insulator. We lived in a tile house for nine years. If the house isn't made of that, there's at least a kitchen or bathroom floor with the 10- or 12-inch tiles. That's what we have now.
---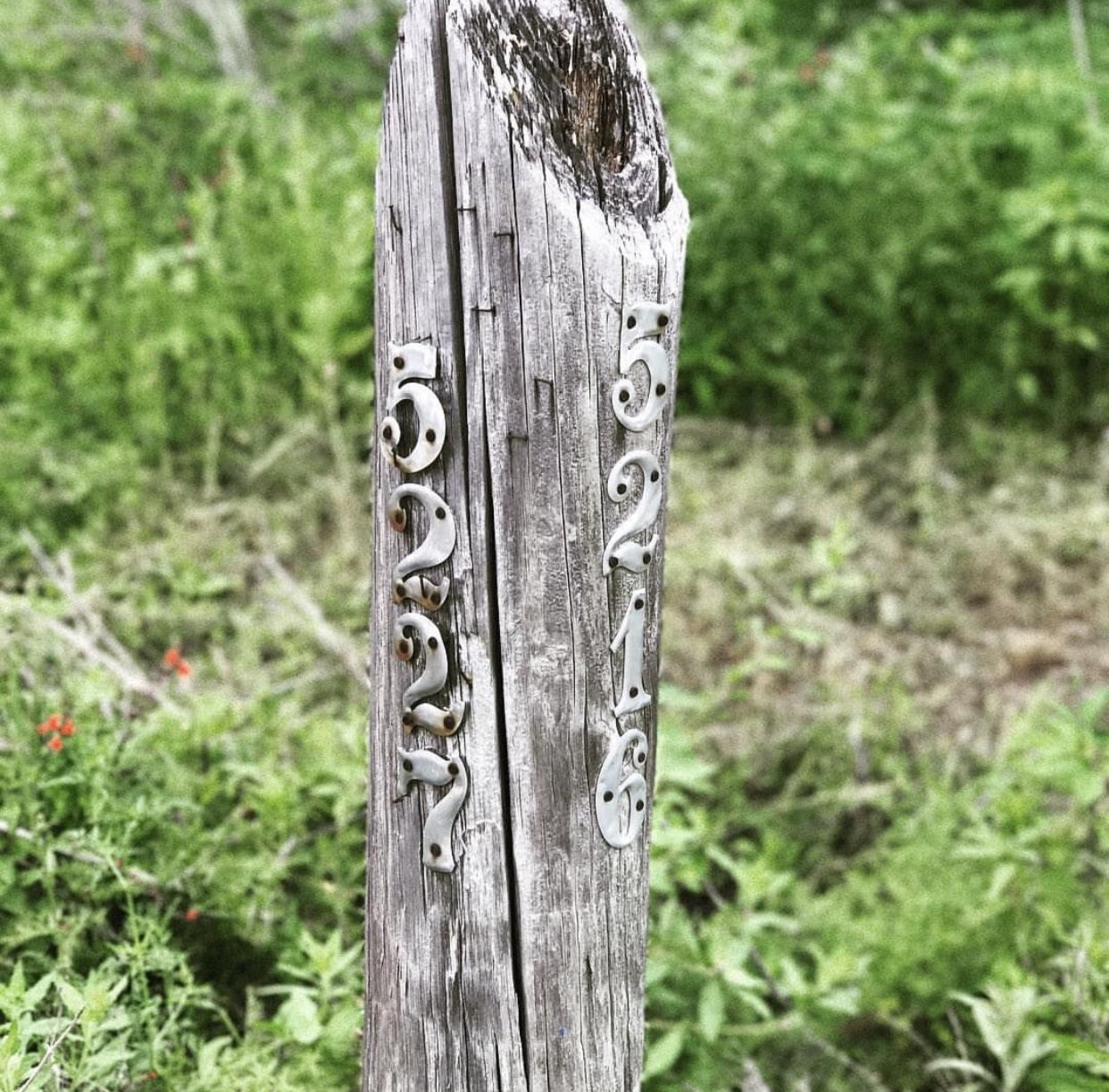 Neighbors! There's a lot more about this little town that I love. If you're interested in this little life we live out here, you can follow #realhousewivesofdhanis on Instagram. Here's a quick look at some of our fun neighbors within walking distance of our house.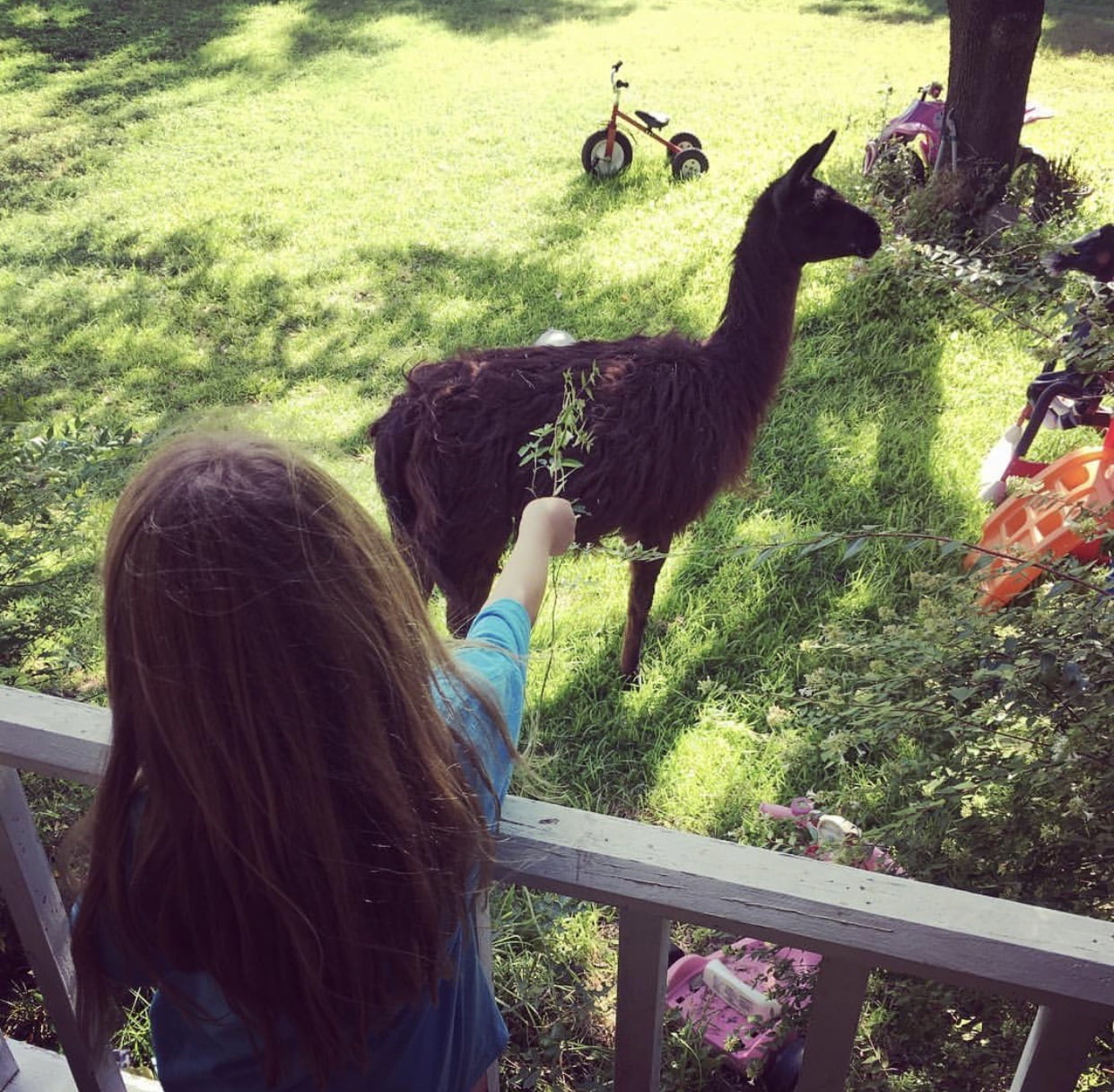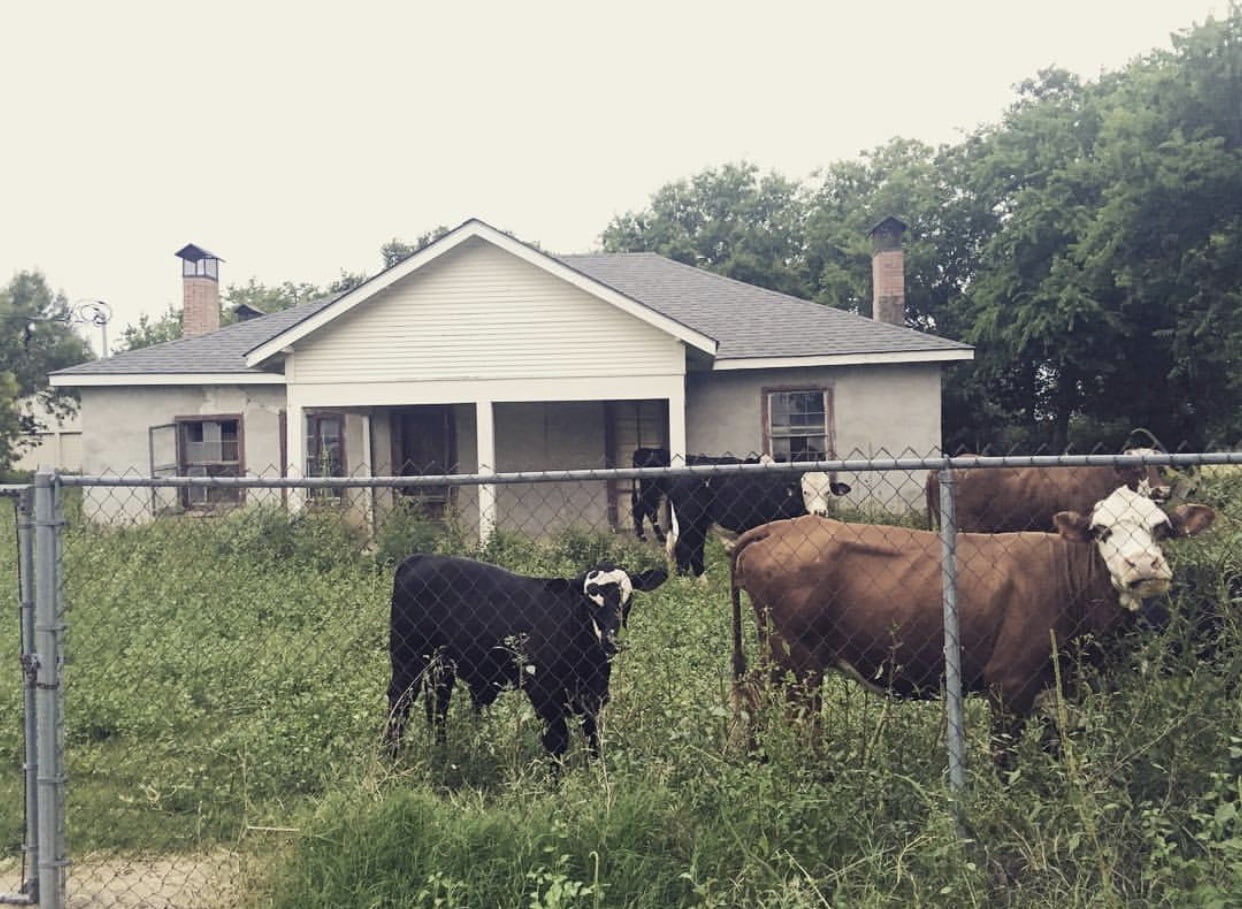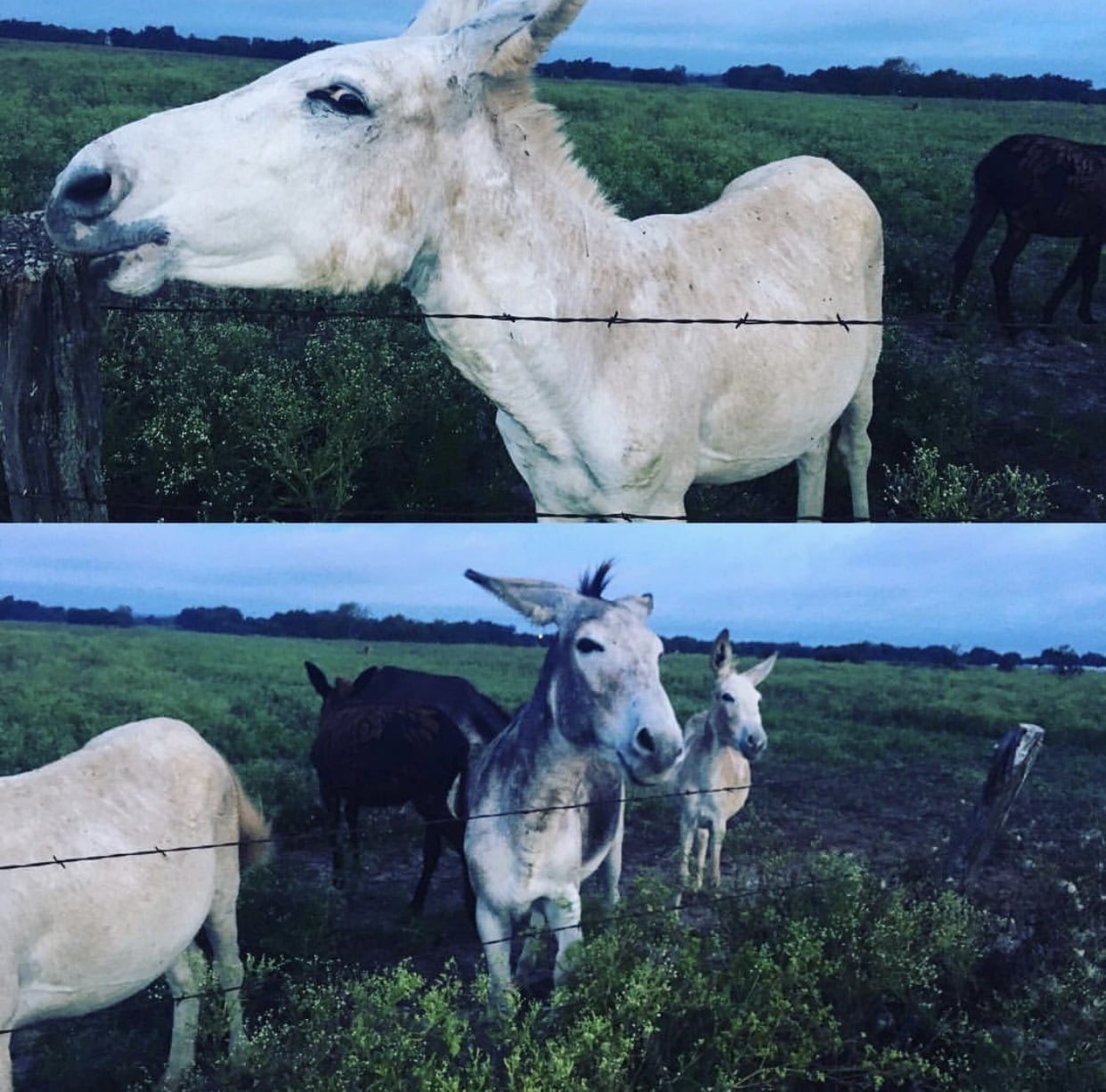 ---
All photos: Jamie Lin Wilson