Welcome to "A Minute In …" — a BGS feature that turns musicians into hometown reporters. In our latest column, Kelcy Mae of Ever More Nest takes us through New Orleans, Louisiana.
Growing up as a curious, imaginative kid in Bible Belt North Louisiana, I knew when I could, I'd seek a land with a little more freeness, more color, and more fun. As soon as I graduated high school, I headed south to New Orleans, which I've now called home for half my life. New Orleans' tricentennial celebration is underway, and with three hundred years of history, every path in the city is a beaten one. But today, I'll try to take you off the beaten path with a few well known spots as well. – Kelcy Mae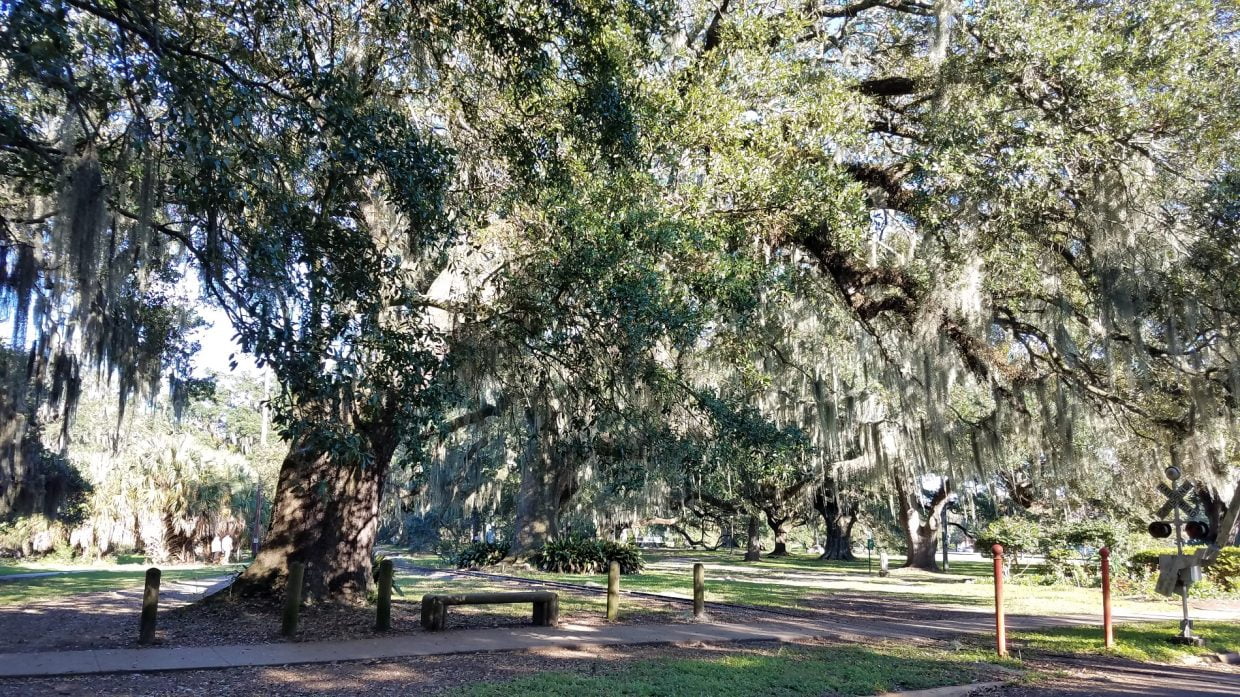 New Orleans City Park
Home to the New Orleans Museum of Art (NOMA), City Park consists of 1,300 acres of land that make it easy to forget you're in the middle of a city. With 800-year-old, sprawling oaks and land both manicured and wild (an overgrown pre-Katrina golf course), the park offers an outdoor experience for everyone. Attractions like NOMA and the Sculpture and Botanical Gardens, Carousel Gardens Amusement Park, bike and boat rentals, mini-golf and sports fields, playgrounds and picnic areas, and running/walking paths allow for hours of entertainment or escape.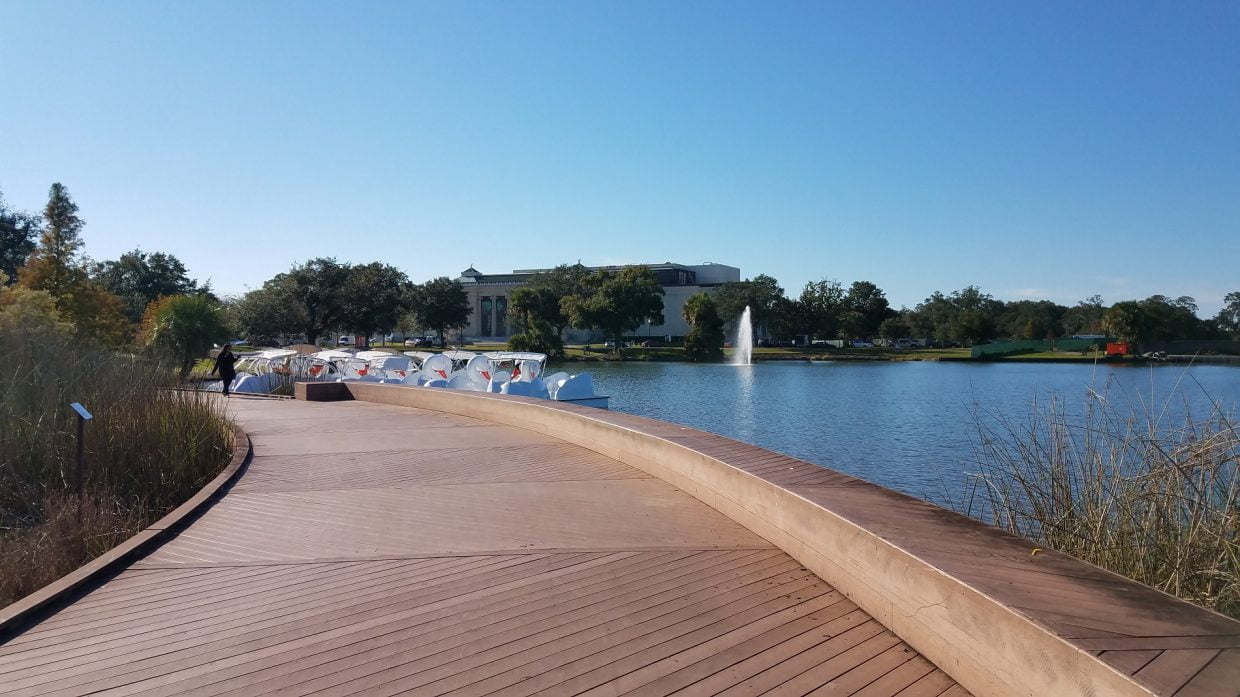 "Big Lake" in City Park is a portion of my jog route, made more fun by the ducks, geese, turtles, and occasional pelicans that grace its waters. Big Lake is also home to the famous chime tree, a towering oak filled with giant, mesmerizing wind chimes.
---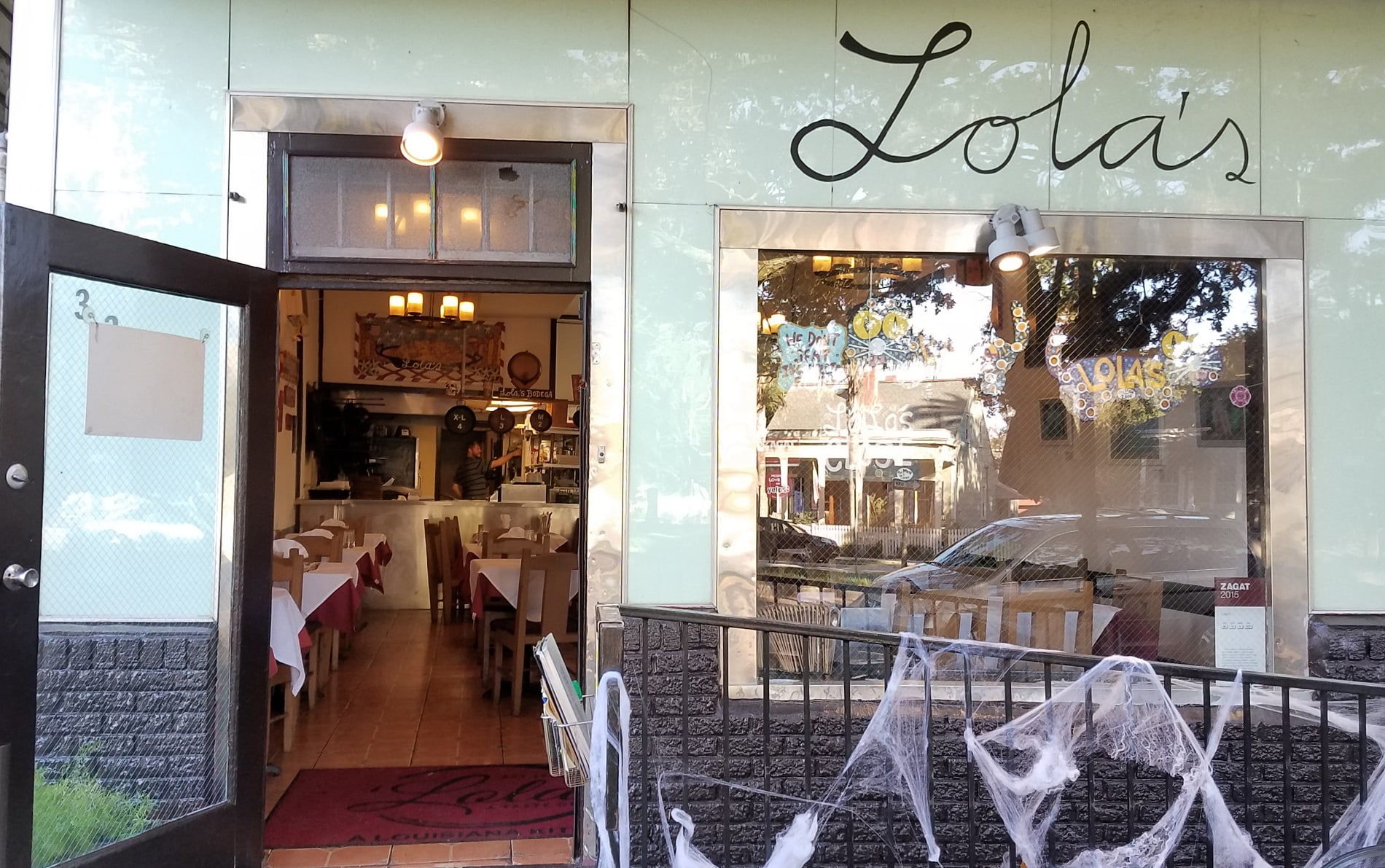 Lola's
New Orleans has so much good food, you could write about restaurants for days. I'm skipping the usual fare here with a nod to my favorite date-night locale. Lola's, tucked along Esplanade Avenue in Mid-City is a quaint, unpretentious spot that always lends itself to a delicious meal, which in turn lends itself to great conversation with a date or friends. The strong smell of garlic and butter greets you along Esplanade, thanks to appetizers like the popular garlic and mushrooms. The complimentary warm bread and garlic aioli are also part of the magic. Deservedly famous for its paella, the restaurant offers meat, seafood, and veggie versions of the flavorful, traditional Spanish rice dish in addition to a dozen or so entrees.
---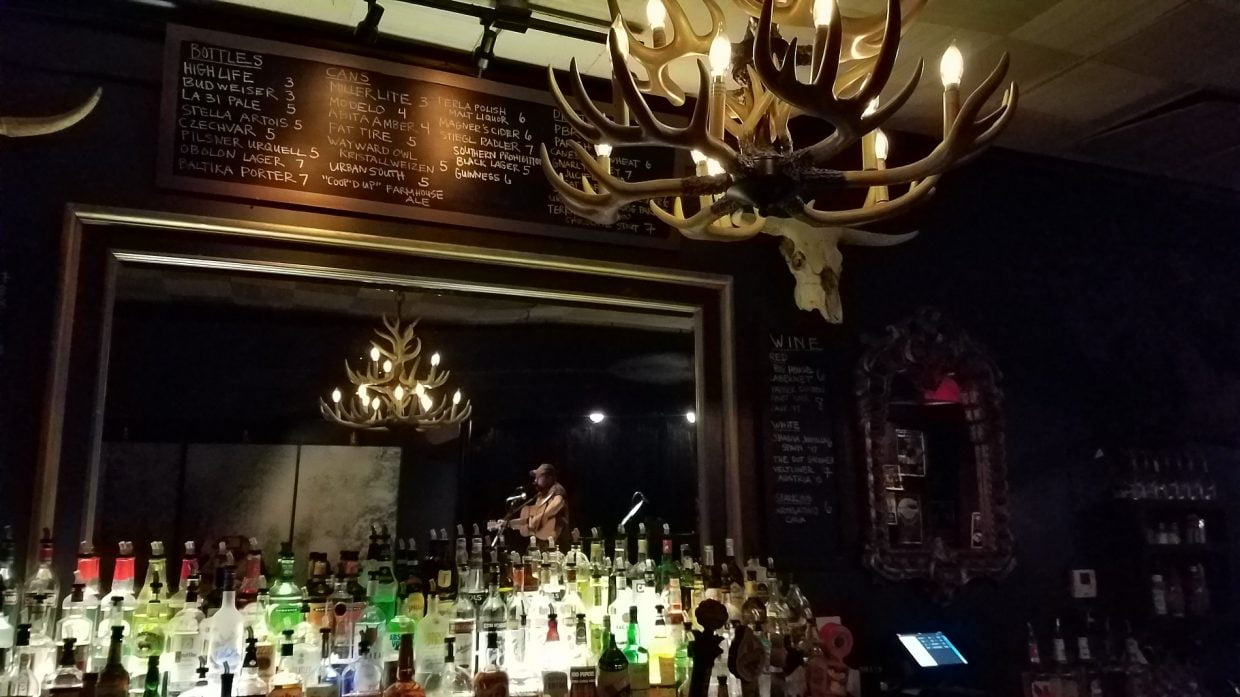 Siberia Lounge
What initially began as a sort of hybrid metal bar is now home to a tamer and more versatile music club, bar and restaurant. Along the ever-evolving Saint Claude Corridor, Siberia offers a dim bar decorated with ornate mirrors, large paintings, and some wild, secondhand taxidermy including a '40s-era bobcat. The musical lineups run the gamut, but Siberia is notably one of New Orleans' few bars that play host to local and touring Americana, alt-country, bluegrass, and folk artists. Thursday is always Eastern Bloc Party night, which features local Balkan and Klezmer music. Part of what makes Siberia so special is its kitchen, known for "Slavic Soul food" with highlights like pierogi, stroganoff, golubtsy, and popular vegetarian options like the famous beet reuben.
---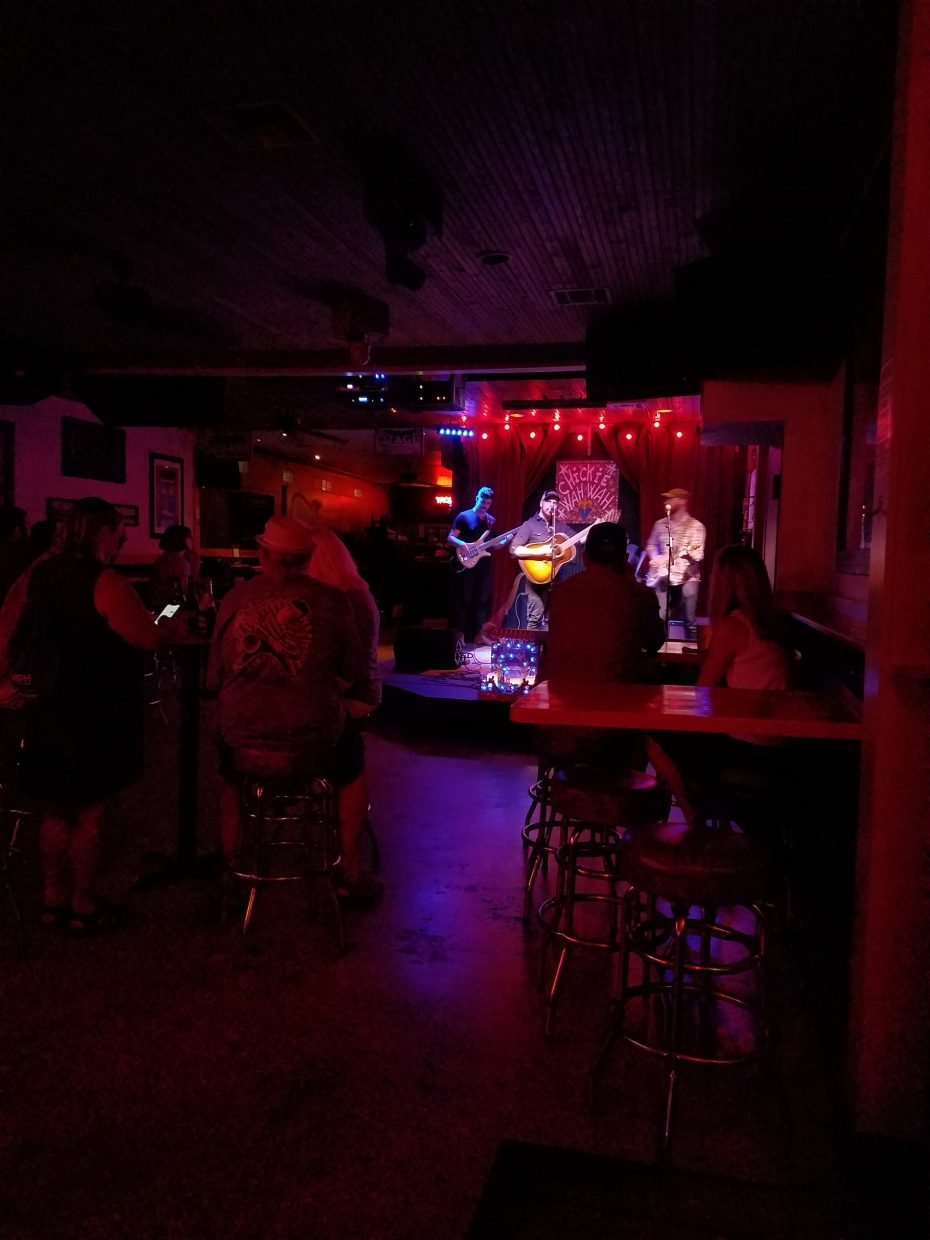 Chickie Wah Wah
While New Orleans is full of bars that host live music and even a number of large capacity clubs and theaters, one thing it's short on is listening rooms. Chickie Wah Wah doesn't operate like your traditional bar, full of TVs and patrons that may or may not tune in to what's happening on stage. People go to Chickie Wah Wah to hear music and the room delivers with quality sound and vibe. While the venue hosts plenty of traditional, long-time New Orleans performers, you'll also find quality touring acts. The venue largely plays host to a variety of Louisiana's comfort-zone roots music genres such as jazz, blues, rock, and honky tonk.
---
Webb's Bywater Music
Need something repaired? Need a pack of strings or pair of sticks? Webb's Bywater Music is an unassuming neighborhood music shop with new and used instruments in addition to accessories. Well regarded, Paul Webb is considered the go-to guy by countless area musicians for their instrument and electronics repairs. The shop has the charming, cluttered vibe of an always-busy mom and pop store, one that lives on thanks to the loyal musicians who prefer quality service from a knowledgeable pro over cheap, corporate rigmarole.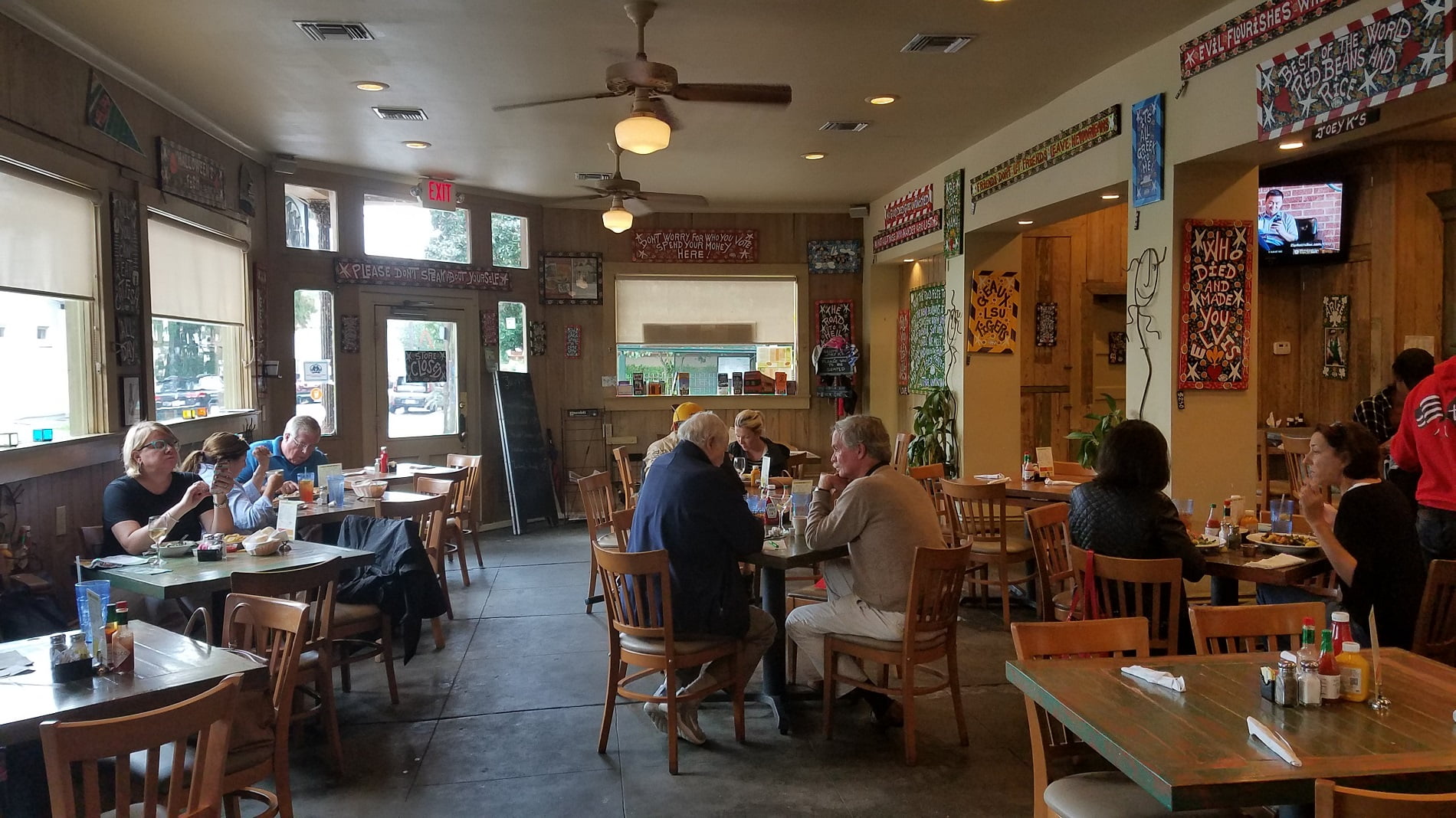 Joey K's
You can't talk about New Orleans without naming at least one restaurant known for classic New Orleans fare, be it Creole, Cajun, soul or southern. I have to point out Joey K's for what I consider a notable feat in a town famous for fried seafood: the best fry batter around. Of course the gumbo's great. And you'll always see a number of New Orleans' finest hitting the stewed chicken, the white beans with a fried pork chop, or any number of daily specials. But my favorite is hands-down the fried catfish. The onion rings are heavenly—the best ever. You can't go wrong with the fried chicken or shrimp, either.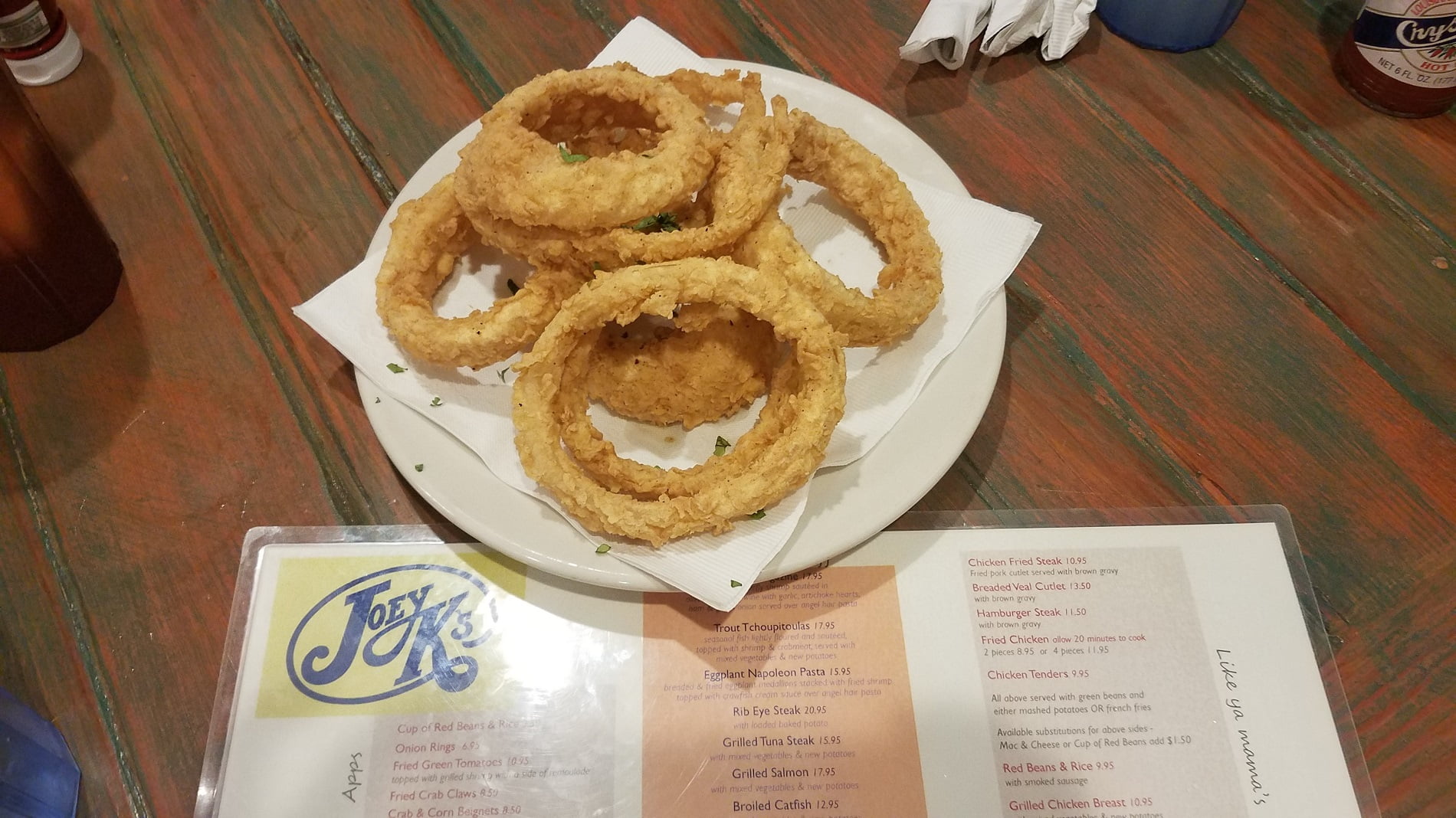 ---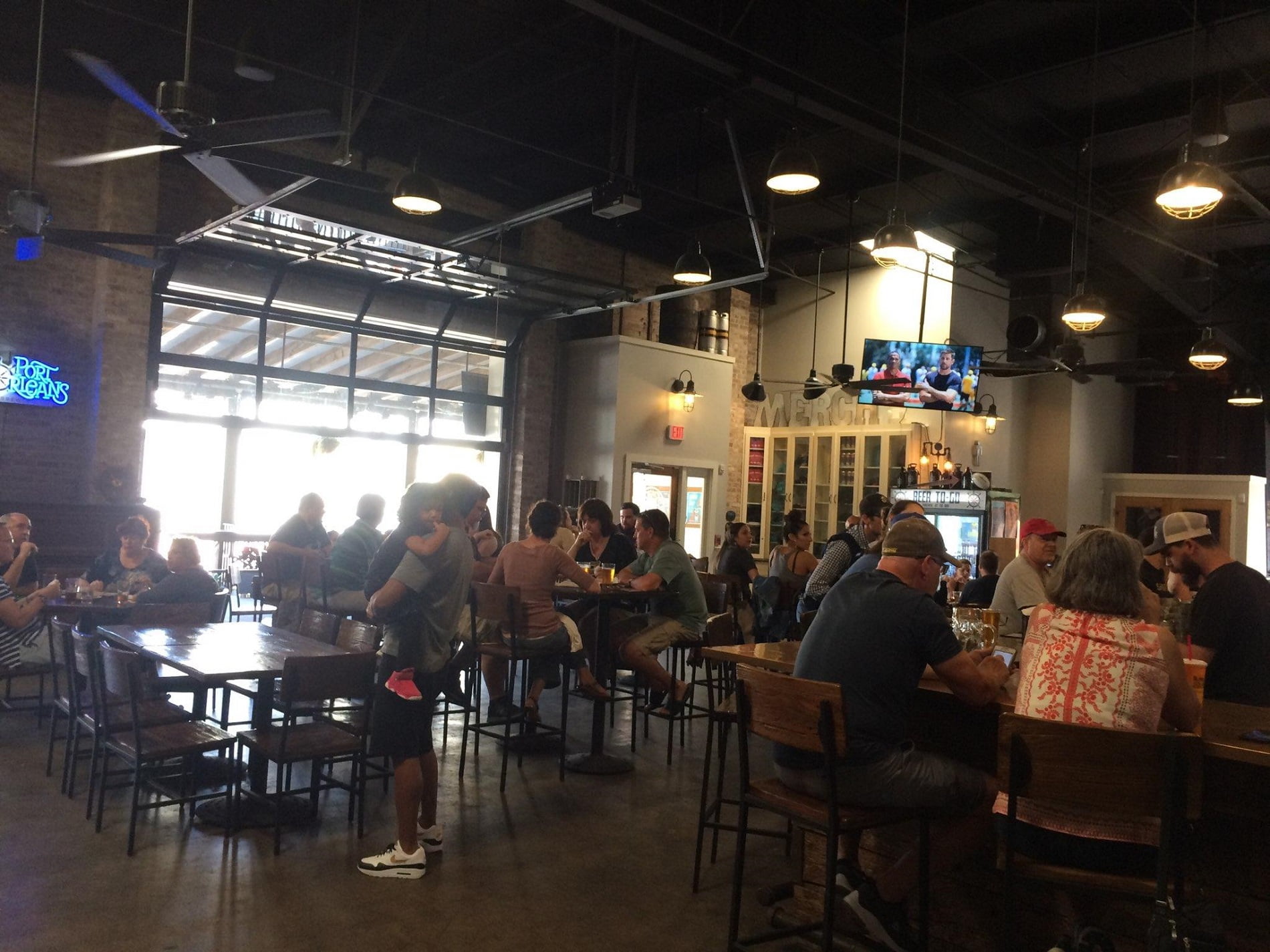 Port Orleans Brewing
Port Orleans Brewing Company is one of many local craft breweries that have opened across the city in the last decade. Located on Tchoupitoulas Street, near the actual Port of New Orleans, Port Orleans makes my list for its bright, airy tasting room and easy-to-drink brews. Massive windows behind the bar showcase the impressive 30-barrel brewing area. On cool days, the tap room opens up its front wall, bringing the outdoors in. My favorite flagship beers include the Riverfront Lager and the Slackwater Brown Ale. Of course they've got great pale ales, India pale ales, and stouts. They even offer Mexican-style lagers, the Dorada and Negra Dorada. Variety is the spice of life, and variety abounds on tap at the brewery.
---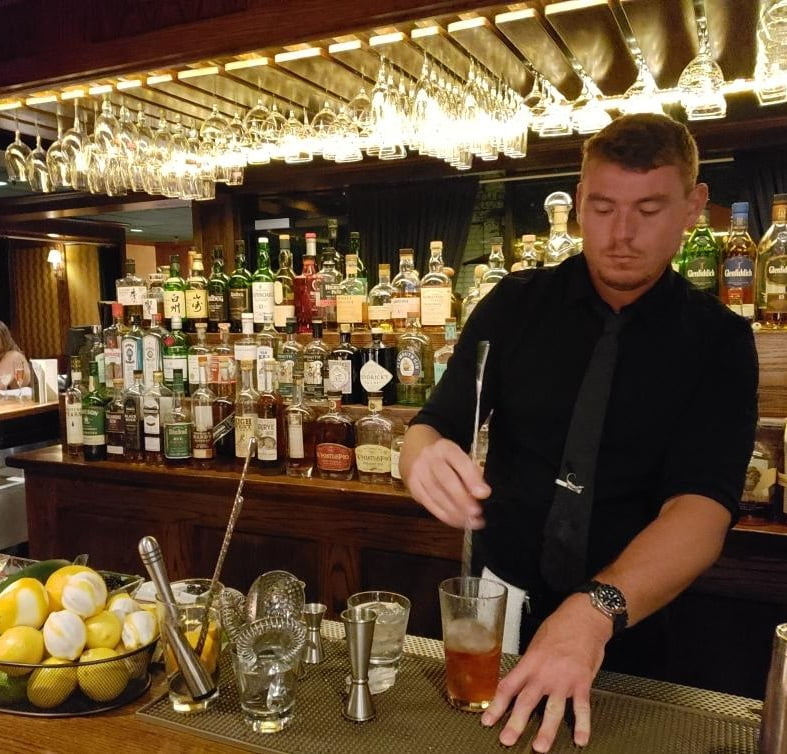 The Bombay Club
New Orleans is known for being a boozy city, and one of the benefits to living here is easy access to a quality cocktail. The Bombay Club is tucked away in the French Quarter, hidden under the Prince Conti Hotel. Entering the bar and restaurant requires a short stroll through the hotel's parking garage, so it's fitting that the dark, English-style pub feels a bit underground. Martinis are the focus at the Bombay Club, but you can expect an expertly crafted traditional New Orleans drink like a Pimm's Cup or Sazerac as well. With an affordable snack-focused happy hour and a solid dinner menu, it's a nice hideaway in what can be an otherwise very pricey and noisy French Quarter. Solo pianists and jazz duos appear nightly.
---
Mississippi River
Whether you're chilling with locals at "The Fly" (Uptown) and Crescent Park (Bywater) or you're strolling alongside tourists at the downtown riverfront, you can't help but marvel at the waterway that breathed life into this region three hundred years ago. The Mississippi River is a behemoth of a river. Sitting beside its rushing waters will strike fear and wonder into anyone, a humbling experience to say the least. Watching the river barges piloting turns piled high with shipping containers will make you question what's humanly possible in this world. Locals and visitors can enjoy the view from the various parks or by purchasing a ride on one of the paddle wheelers that offer a tour downriver. Touching ten states, the Mississippi River's watershed drains all or parts of 31 states. That's a lot water moving through New Orleans and into the Gulf of Mexico.
---
Lake Pontchartrain
Across town from the river views are views of Lake Ponchartrain. Made famous in a variety of folk songs, Lake Ponchartrain is a massive lake, forty miles wide, of brackish water that's frighteningly home to both alligators and bull sharks. On Wednesday nights from March through November, you can watch or take part in sailboat races put on by the New Orleans Yacht Club. The lake offers a great view to accompany a dozen oysters on the half-shell at Felix's, Blue Crab, or Landry's. Grabbing a bite near the yacht club or sitting along the banks of the lake is great for people watching, bird watching, boat watching—you name it. Water views make everything better. But maybe it's just the Pisces in me.
---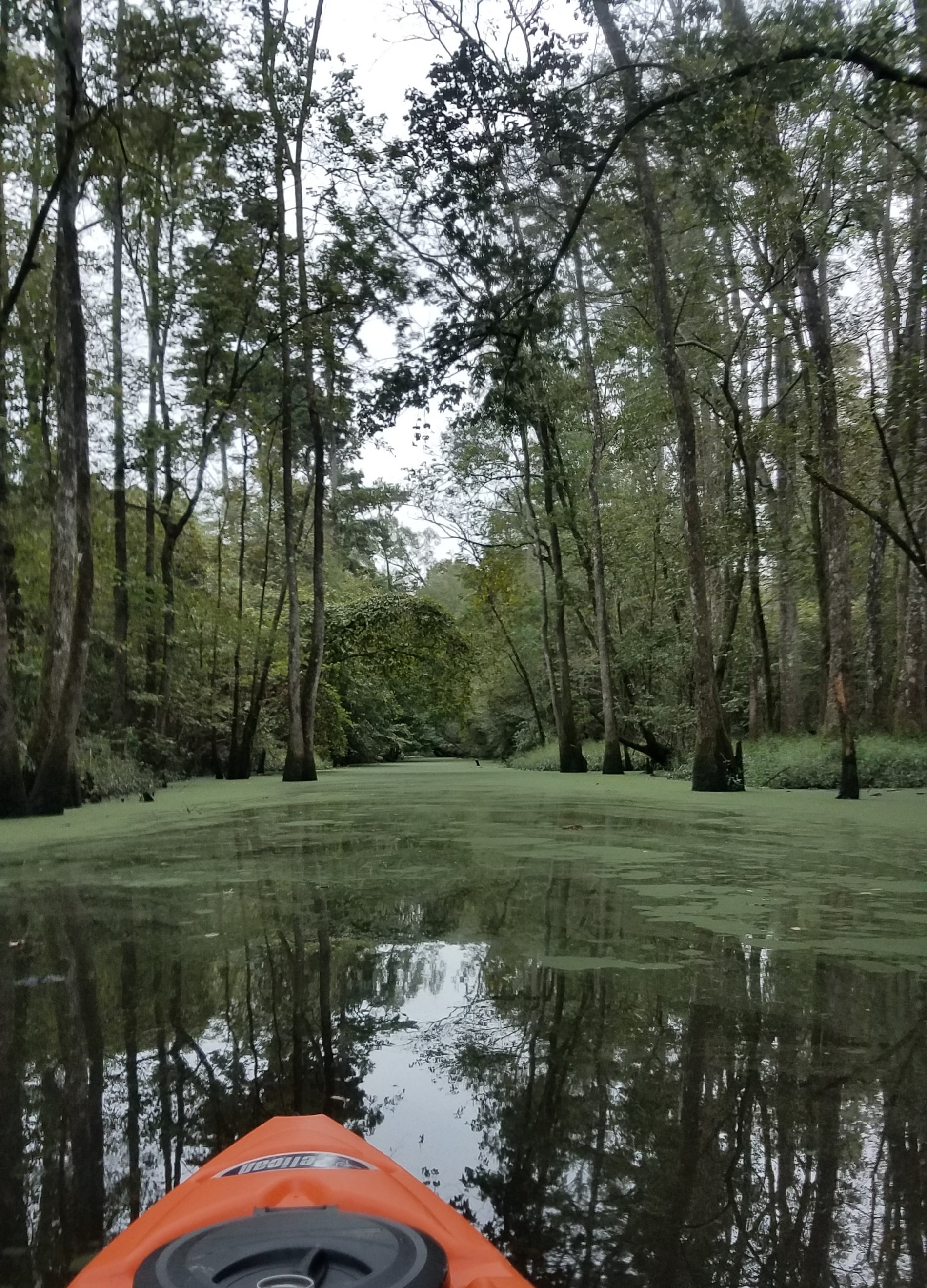 Tickfaw State Park
Just on the other side of Lake Pontchartrain, about an hour's drive outside of New Orleans is Tickfaw State Park. Though smaller and less recently updated than some of Louisiana's other state parks, Tickfaw offers something many of the other parks don't: easy boat access to calm waterways full of magnificent bayou wildlife like alligators, turtles, snakes, egrets, blue herons, and butterflies. The calm, manageable canoe trail out to the oft-slow Tickfaw River gives you an opportunity to leisurely stroll by canoe or kayak through gorgeous, albeit murky, South Louisiana waterways. For hikers, the park offers a three-mile river trail in addition to over a mile's worth of boardwalk trails, but wear your boots—the park often detains floodwaters when rains overflow the Tickfaw River banks.
---
Travel photos by Kelcy Wilburn, except Port Orleans Brewing by Bill Loehfelm
Photo of Kelcy Mae by Summer Dorr