Musician, composer, and producer Alison Brown is in Raleigh, NC to receive a Distinguished Achievement Award from the International Bluegrass Music Association. Later on, she'll be playing a tune to close the evening's festivities. Right now, she's practicing the song she'll be playing tonight and talking to Bluegrass Situation about her new album, Song of the Banjo, set for release next Friday (October 9).
Brown has formidable skills as a bluegrass picker. She's been winning banjo championships since she was a teenager and she performed on the Grand Ole Opry before graduating high school. But for most of her career, she's been drawn to the progressive side of the roots music spectrum. "I started writing music for piano and banjo on my second album (Twilight Motel, 1992)," Brown says. "I thought the band needed a bluegrass configuration, but discovered a piano can cover everything a guitar and fiddle can do. I've been composing music for that line up — bass, drums, banjo, piano — for the last little while which, I guess, is going on 20 years now. It's like a jazz combo, with a banjo sitting in."
The title of the new album, Song of the Banjo, is borrowed from the poem of the same name, written by Rudyard Kipling in 1894. "I was thinking about the history of the banjo," she explains. "At the end of the 1800s, it was the most popular instrument in America. There were banjo orchestras everywhere back then. The banjo was in the mainstream. Ladies used to play it in their parlors. Kipling wrote a poem about it. I was trying to place the instrument in a setting that would show off its lyrical and melodic side — banjo for people who don't like banjo music."
Brown continues, "I've listened a lot to John Hartford. When he played, he wasn't afraid to stop and leave space. People who love [Earl] Scruggs' style play a lot of 16th notes to accent the beat. I try to find opportunities to let the banjo breathe a bit. It's something I'm constantly experimenting on. When I started working on Song of the Banjo, I was thinking it might need a cautionary label: 'Warning: Does Not Contain Bluegrass!'"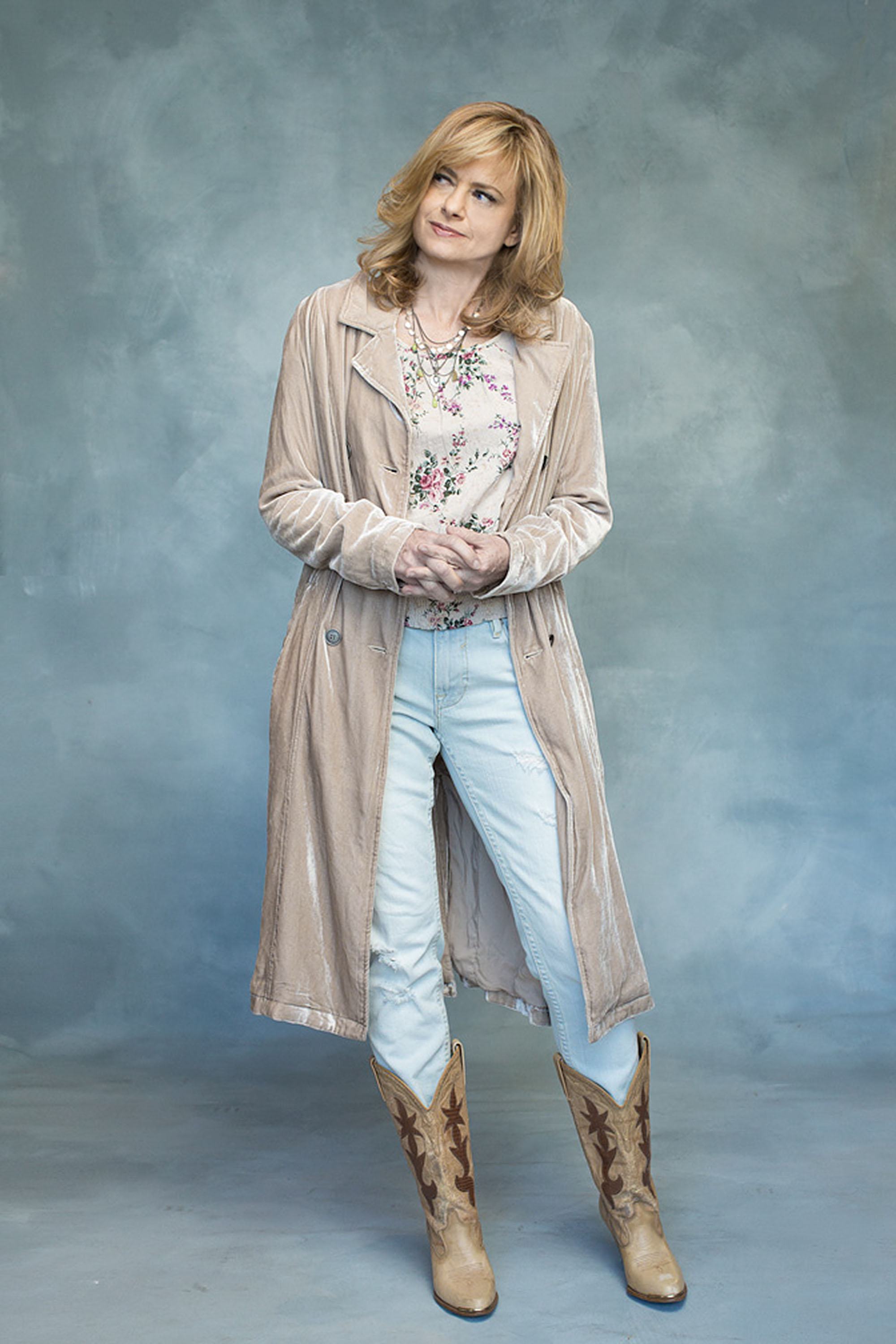 The music on Song of the Banjo is evenly balanced between covers and originals. In keeping with the album's title, the banjo takes the role of lead vocalist on the soft rock standard "Dance with Me."
"I like to sing harmony parts, but I'm not a lead singer," Brown insists. "The banjo is my voice. On those songs, I was trying to figure out how to articulate the tune and take advantage of the way the notes ring. The melody is there in the chords and arpeggios you'd naturally play on the banjo. The idea was to play something simple and let the tone speak without a whole bunch of notes getting in the way." After laying back for most of the song, Brown steps in on the song's coda with a rippling flurry of notes that suggest a traditional bluegrass mandolin solo. "I couldn't resist the urge to let the banjo out to play a few ascending lines like you'd find in a bluegrass arrangement."
Although she's been experimenting with banjo/piano duets for several decades, those unfamiliar with Brown's work may be surprised at the harmonious sound she achieves between the sonorities of the piano and banjo. Part of that may be due to the modifications she's made to her instrument to emphasize its mid and low ranges. "Bluegrass banjos are set up to be loud, brittle, and trebly — a completely different sonic objective," she says. "My banjo is quiet and modified to be really warm. To make a banjo stay on track with piano and drums, you need to rein it in a bit. The high end has so many overtones, you have to tweak the sound a bit to get it to fit in with the other instruments. The banjo I play is a Prucha made in Prague by Jan Prucha, a talented luthier. It's set up to have an inviting quality many instruments lack. So, while it's a five-string banjo playing the music, it's always a risk when you take it out of its comfort zone."
Brown says the record was "more of a concept album than a band project. It's mostly acoustic, but it's a big sounding record. We had Steve Gadd (Eric Clapton, Stuff, Aretha Franklin) on drums; John Jarvis and Joe Davidian, who is now in my band, on piano; Gary [West, Brown's husband] on bass and a few guests — Colin Hay, the Indigo Girls, Keb' Mo', and Jake Shimabukuro. I wanted to frame the banjo in a way that took it out of the folk/bluegrass realm and put it in a context that would be familiar to people who don't usually listen to banjo."
The basic tracks were recorded live with the band together in one room. Brown had written charts for the musicians, but all were free to add and subtract their own ideas to the final arrangements. The album includes Brown originals like "A Long Way Home," a Celtic-flavored reel; "The Moon in Molly's Eyes," a rhythmic tango/bossa nova blend; and "Musette for the Last Fret," a classically flavored waltz for Brown's banjo and Davidian's piano. The music ebbs and flows, giving every musician a chance to shine. "I like ensemble music," Brown says. "I like to be part of a band, rather than a musician that's always saying, 'Hey, how about more me?' I like to find a place where all the different voices in the tapestry can be heard. I sometimes wonder if it's just an aspect of the female approach. I've played in a lot of all-male bands over the years, and when they want to play a solo, they take up a lot of sonic real estate. In the all-woman bands I've been in — and there have been a few — they're always trying to, or willing to, give up their solos to other players."
---
Photos courtesy of Compass Records