Defining the special relationship is pretty hard right now. Donald Trump and Theresa May were pictured holding hands on their very first meeting. Two days later, 10,000 Britons protested against Mr. Trump outside the prime minister's Downing Street residence. The most appropriate Facebook status update would be: "It's complicated." It's 130 years since Oscar Wilde wrote, "We really have everything in common with America nowadays except, of course, language." For many Brits, still reeling from our unexpected lurch into Brexit, Trump's shock election is proof that the two countries still walk a similar path. But to others, our cousins across the pond have never felt more distant and alien.
It was in this context that the UK's Americana scene celebrated itself last week. A fledgling organization, the Americana Music Association UK was hosting its second-ever awards, as well as a two-day conference that offered a chance to consider not only the future of the music here in Britain, but also its present.
Americana has strong roots (excuse the pun) on this side of the Atlantic. Since Mumford & Sons' mid-2000s breakout, bands like Fleet Foxes, Foy Vance, the Lumineers, and the Shires have found a ready audience, particularly during festival season. Country music has had its own revival — but it can seem remote to the British sensibility and way of life (and its costumes, frankly, outlandish). There's something in the understated wistfulness of Americana that resonates with our national character: It's why so many British households own Simon and Garfunkel albums, and why Bob Dylan has long been treated as one of our own.
The contemporary Americana scene is, however, still finding its identity in the UK — as demonstrated by the festival-cum-conference that preceded the AMA UK's 2017 awards. The two-day affair took place in Hackney, London's hipster haven where venues such as a vintage clothing store added to the retro appeal of the music; audiences were neatly split into 30-somethings who had raided their dad's vinyls and the dads, themselves, many wearing jackets they'd had since the '70s.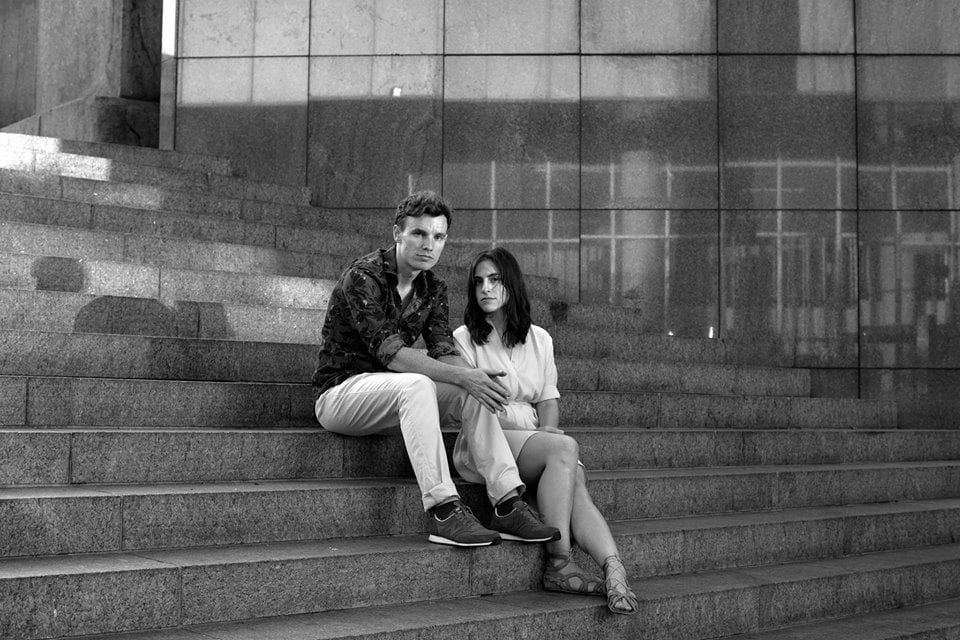 Lewis & Leigh
The acts, showcased simultaneously in three neighbouring venues, were more varied. Performances ranged from the folk-inspired Honey Ants to the bluegrass-pop blend of Cornish band Flats & Sharps, from the wild intensity of Henry Senior, Jr.'s pedal steel instrumentals to the delicate voice duos of Ben Smith & Jimmy Brewer. Robert Vincent, winner of last year's Emerging Artist award, punctuated his charismatic country rock with an unexpected Merseyside accent. Across the road, Glen Phillips (of Toad the Wet Sprocket fame) suppressed his alt-rock instincts in a solo acoustic set that brought the night to a quiet, almost melancholic close.
Growing a more diverse audience will be key for Americana's development in the UK, industry insiders were admitting. A panel, convened to discuss the genre's future in the UK and Europe, noted that until recently the very label caused resistance among musicians and promoters, alike. "What has changed recently is that the whole scene has stopped being defensive," said Sara Silver, head of UK operations at Thirty Tigers, the Nashville-based company that promotes and distributes artists from Lucinda Williams and Patty Griffin to Jason Isbell and the Avett Brothers. "At the beginning, it felt it had to justify itself, but last year's awards event made me really proud."
The instigation of an official Americana chart top 40 — some time before the U.S. began their own — is another example of the genre's newfound confidence, even if 2017's best-selling album went to a man who has been making music so long that the other nominees could well have been conceived to one of his records. And if Van Morrison's appearance to accept his award for Keep Me Singing sprinkled stardust ("You've made a happy man very old," he quipped), a performance by Mary Chapin Carpenter, Americana's grand dame, gave everyone present a masterclass in expressive storytelling.
There was something gloriously authentic about staging the awards at St. John at Hackney — a dilapidated church where the marks in the ceiling aren't artfully distressed, just genuine leaks — and a similar lack of pretension throughout the ceremony, including the bare-stage performances by nominees like Danni Nicholls, Yola Carter, and Sam Outlaw (who won International Album of the Year for Angeleno).
Perhaps fittingly, the biggest winners of the night were Lewis & Leigh, whose transatlantic partnership (Alva Leigh is from Mississippi, Al Lewis from Wales) claimed Best UK Album and Song. The gentle duo were celebrating the three-year anniversary of writing their very first number together, and their rendition of their award-winning "The 4:19" was the evening's musical highlight, one whose romantic yearning would give Nashville's Gunnar and Scarlett a serious run for their money.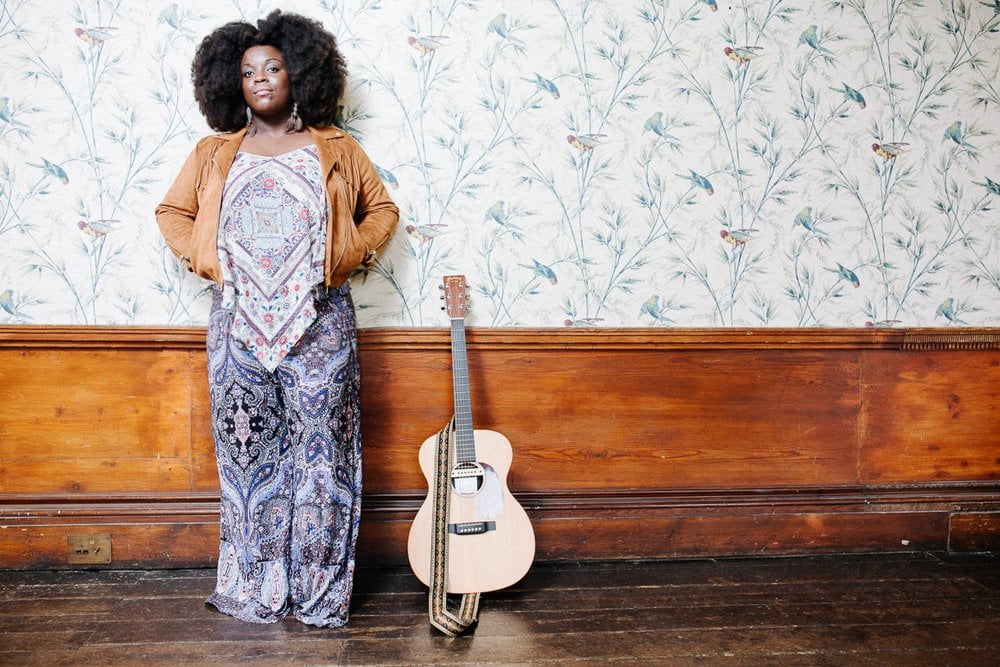 Yola Carter
The event is, at its heart, a chance for what is still very much a family-style musical community to recognize and foster their younger kin — literally so, in the case of Wildwood Kin, the sibling trio from Devon who DJ (and awards host) Bob Harris named his emerging artists of 2017.
Carter, named UK Artist of the Year, pointed out that only 12 months ago she was singing a minor showcase at this same event — "Now, I'm here receiving an award," she said, acknowledging the "encouragement and community" provided both by her fellow AMA members and by Arts Council-funded organisations like British Underground.
At the end of the night, Richard Thompson was honoured with a Lifetime Achievement Award, in the year that his band Fairport Convention celebrates its 50th anniversary. It was presented by his friend Harry Shearer, who called him a "craftsman, artist, and visionary" and praised his "absolutely idiosyncratic career."
"This isn't a subculture," said Thompson, when he took to the stage. "It's a parallel culture. And …" — cue huge applause — "it's getting better."