Artist: LULLANAS (twin sisters Atisha and Nishita Lulla)
Hometown: Philadelphia, Pennsylvania
Latest album: Before Everything Got Real EP
Which artist has influenced you the most … and how?
It's really hard for us to pick just one… honestly our music catalogue really started developing when we noticed the music in the background of tv/film/commercials. Once we saw how instrumental (pun intended) songs were to telling the story… that's what really took our breathe away. Some artists who inspire us through that realm are Ingrid Michaelson, Peter Bradley Adams, and Gregory Alan Isakov.
What's your favorite memory from being on stage?
We drove down to Nashville for a week and got a chance to play at the Bluebird. It was a moment we built up in our heads for a while and it did not let us down. We only played a few songs, but as soon as Nishita strummed the first chord to our song "Melody" on her guitar… the room went silent. It was the kind of intensity every artist craves. We could tell that the audience was taking in every feeling, every lyric, every note and any intimate artist to listener moment like that is a favorite stage moment for us.
What other art forms — literature, film, dance, painting, etc — inform your music?
When we aren't creating music, we are in the kitchen baking up a storm. For us, baking is all about the process and attention to detail. The same goes for our music. One of our favorite things to do is create custom cookie designs inspired by artists who we look up to. We use baking as another outlet of artistic release. What we can't write/sing about, we can bake about.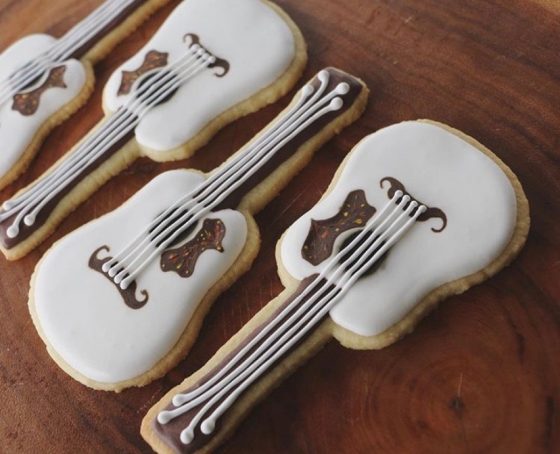 What's the toughest time you ever had writing a song?
We had the chorus scribbled on a page for one of our songs off our latest EP. It was just a chorus for about seven months. No matter how bad we wanted to finish it… we just couldn't. Eventually, taking a step back from it was what helped us complete it. It was one of the toughest times, but also one of the most rewarding.
If you had to write a mission statement for your career, what would it be?
To create music that helps people feel something in a world that can be a little numbing at times.
---
Photo credit: Lenne Chai