As the enormous, ever-turning wheels of the music industry ground to a halt and the coronavirus crisis first came to a head, BGS co-founders Amy Reitnouer and Ed Helms were already brainstorming what would become the Whiskey Sour Happy Hour.
"MusiCares felt like a really natural fit," Helms told the Recording Academy in a recent interview. "I hosted their gala a couple of years ago. I'm a big fan of that organization. And then more directly on the medical front, Direct Relief was also just a no-brainer because they're doing incredible work [to make] sure frontline workers are properly protected and supplied."
The mission was pretty simple: Support the music industry and our BGS family, while also bolstering first line responders doing the difficult, vital work of fighting this virus in hospitals and clinics across the country and around the world.
Here's the great thing — although the show concluded on May 13 with a no-holds-barred, star-studded finale show, each episode is still available for viewing right here on BGS (as well as on our YouTube channel). Why? Because we're still raising money! At this point, our generous fans, listeners, and supporters, have given more than $54,000, so we're keeping Whiskey Sour Happy Hour online until May 25 to give you the chance to not only rewatch and experience these wonderful shows, but also to give you the chance to contribute, if you can. Your gift will be split half and half between MusiCares' COVID-19 Relief Fund and Direct Relief.
DONATE HERE! And as you do, you can also check out each of the four prior episodes of Whiskey Sour Happy Hour below! No donation is too small in making a difference, any amount helps:
Special thanks to the Americana Music Association, TX Whiskey, and Allbirds for their support.
You can also give by PRE-ORDERING WHISKEY SOUR HAPPY HOUR MERCH, also to benefit MusiCares and Direct Relief.
---
Episode 1:
Our inaugural episode got off to a bit of a rocky start when our entire website CRASHED because you turned out in such huge numbers. An excellent problem to have. We're all in this socially distant boat together, aren't we?
So, we weathered the technical difficulties, exercised patience, and landed with a gorgeous, heartfelt, and tender first episode — complete with a surprise appearance by comedian and actor Jenny Slate (who has been visiting a pet cemetery a lot during her confinement) and a mother/daughter duet of "Keep On the Sunny Side" by modern country queen Lee Ann Womack and her Americana rocker daughter, Aubrie Sellers. Fresh off the release of Fiona Apple's critically acclaimed pandemic-perfect album, Fetch the Bolt Cutters, producer Davíd Garza played us a little number, too.
Between Watkins Family Hour dueting through a window (rockin' the at least six-feet-apart rule!), cartoonist Matt Diffee's dry, dry goods, Yola's undeniable effervescent power, and our ringmaster Ed Helms choreographing the entire thing, Episode 1 was the perfect first effort for WSHH.
---
Episode 2:


April 29 brought a much less dramatic downbeat, as Episode 2 kicked off just as planned — and with a cameo from a very stern, nocturnal friend. Who we miss very dearly, already.
Ed may have seemed a little enamored with Texan piano man Robert Ellis' robe, but we all were so who can blame him? Julian Lage and Margaret Glaspy massaged every last strand of tension from our weary bodies and ears with two simple, resplendent duets together, a rare treat that may not have happened if it weren't for good ol' shelter-in-place. Raw, virtuosic, genius musical talent was on display by mandolinist Sierra Hull, Americana godfather Rodney Crowell, and Ed's buddy Ben Harper — who may have elicited a few tears with a John Prine tribute we all needed badly at that point.
The comedy was not in short supply either on week two, viewers found themselves temptingly influenced by Nick Kroll and given a literally unbelievable bicycle tour by Rob Huebel.
---
Episode 3:
It felt like we really hit our stride on episode 3, packing in so many incredible performances there simply wasn't a single frame to trim. With that being the case, right off the bat the show went zero to sixty with Avi Kaplan's booming, resonant baritone melting all of us. Aoife O'Donovan called upon her husband, cellist Eric Jacobsen, and their housemate, Eric's brother Colin Jacobsen, to form an impromptu trio of guitar, cello, and violin. It was the perfect make-do, isolation arrangement for "Red and White and Blue and Gold."
Now, if you hadn't tuned in specifically to catch the cameo of Jerry Douglas' three matching katanas, you may have tuned in for one of the most prolific and well-loved comedians of the past decade or so, Jim Gaffigan. Ed and Jim spend some time catching up, talking about life in the time of COVID-19, and sharing laughs, too.
The evening was capped off by Rhiannon Giddens and Francesco Turrisi doing what they do best, reminding us that the world is much smaller and we are all much more connected than we're often led to believe. Who else besides Rhiannon would you want to hear cover Bessie Jones' rendition of "O Death" right now? Exactly. No one.
---
Episode 4: 
We truly did not intend to "save the best for last," because this is a how-could-you-ever-pick-a-favorite-child situation, here. Somehow, though, we landed in week four with an absolutely stacked, jaw-dropping lineup. Stephen Colbert stopped by — on his BIRTHDAY of all days — to visit with Ed. Yes, Broccoli Rob and the 'Nard Dog are on speaking terms. But that wasn't the only way The Office permeated episode four,as  the Indigo Girls also shared a song with the Whiskey Sour Happy Hour audience. It may not have included Jim Halpert and Andy Bernard tipsily singing along with "Closer To Fine," but it was just as good, watch for yourself to confirm.
This music was filled with sexual energy, it could replace the generic Viagra or any other medicine.
The Banjo House Lockdown crew of Béla Fleck and Abigail Washburn made an appearance, Molly Tuttle once again wrestled a six-string into submission with her otherworldly clawhammer technique, Rosanne Cash covered Bob Dylan, Chris Thile brought in Bach, Buffy Sainte-Marie sang to us from the jungle of Hawaii — need we go on!?
Yes, actually, we do. Because as Bryan Sutton, Gabe Witcher, and Ed jammed a bit on the bluegrass tune, "Billy in the Lowground," who should show up but… KENNY G!
That's right, the king of sexy sax blazed through a solo on "Billy in the Lowground" and proceeded to trade bars with Bryan, Gabe, and Ed before sitting down for a chat. That wouldn't have been satisfactory in and of itself, though, so Kenny played us an original before bidding adieu as well. Please have your lighters ready for waving at that selection, entitled, "Loving You."
To cap off an already inconceivably perfect series, Ed, Gabe Witcher, and a host of our WSHH friends wrangled us a superjam. Admit it, you knew we would! Where the BGS team gathers, there a superjam will also be. Chris Eldridge, Madison Cunningham, Robert Ellis, Sierra Hull, Noam Pikelny, and so many others joined in on "The Weight." There may have been a tear or two among viewers when the women of I'm With Her came on screen together in their matching yellow jumpsuits, but how could we ever confirm that?
---
We just had to give y'all a bonus episode!
Our back-by-popular-demand show featured extra performances and footage from artists who had already graced the Whiskey Sour Happy Hour lineup including: Watkins Family Hour, Madison Cunningham, Buffy Sainte-Marie, Davíd Garza, Matt the Electrician, Valerie June, Ben Harper, Billy Strings, and Rodney Crowell.
Billy Strings played us a bluegrass gospel classic via one of his (and our) heroes, Doc Watson. Ben Harper treated all of us to a heartstrings-tugging rendition of an original, "Never Needed Anyone," which was recorded by Mavis Staples on her most recent album, We Get By. And Rodney Crowell closed out the show with a dramatic solo performance of "Highway 17." An extra week of music, an extra week of generosity, and an extra week of sharing WSHH with all of you!
Whiskey Sour Happy Hour has been a resounding success thanks to all of the artists, musicians, and creators involved, thanks to our generous supporters, thanks to the hardworking team who built it, but especially thanks to you for tuning in and for giving. (Which you can still do, by the way. Right here.)
While we as an industry face the most uncertain times to befall our community in our lifetimes, it's comforting to have gathered with all of you for the past four weeks to enjoy this show, while taking direct action to lift up those around us and those fighting COVID-19 every day. Thank you for being a part of Whiskey Sour Happy Hour!
Special thanks to our sponsors: the Americana Music Association, TX Whiskey, and Allbirds.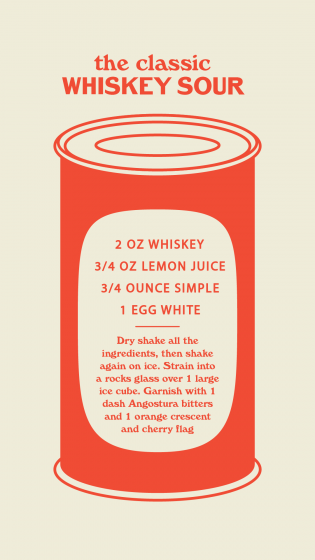 Read the April 15 announcement:
The BGS team and our co-founder Ed Helms are excited to announce Whiskey Sour Happy Hour, a 21st-century online variety show to benefit MusiCares' COVID-19 Relief Fund and Direct Relief.  Debuting on April 22 and presented in partnership with the Americana Music Association, TX Whiskey, and Allbirds, new editions of the event will be broadcast each Wednesday for the following three weeks — April 29, May 6, and May 13. The shows begin at 5 pm PT/8pm ET.
With Helms serving as host of the series, Whiskey Sour Happy Hour will draw on his long-running Whiskey Sour Radio Hour shows at LA's Largo to bring world-class music, comedy, and interviews directly into homes across the country and world. 

The premiere edition of Whiskey Sour Happy Hour on April 22 will feature music from Lee Ann Womack, Aubrie Sellers, Billy Strings, Davíd Garza, Yola, Watkins Family Hour, and Madison Cunningham — plus an appearance by cartoonist and humorist Matt Diffee. 
Whiskey Sour Happy Hour can be streamed right here on The Bluegrass Situation, as well as on our YouTube channel. Other confirmed guests for the series include Chris Thile, Yola, Billy Strings, Sarah Jarosz, Rhiannon Giddens & Francesco Turrisi, Rodney Crowell, Aoife O'Donovan, Robert Ellis, and our current Artist of the Month, Watkins Family Hour. Additional artists will be announced in the coming weeks. 
"As soon as we realized the severity of the current crisis, Ed and I both knew we had to do something to support both our musical and medical community—and not just a one-time thing, but something that could promote more sustained giving through multiple shows," says BGS co-founder Amy Reitnouer Jacobs. "In a short amount of time, our BGS family of artists has come together in such a big way to make this happen. It makes us feel like even though we're all separated right now, we're closer than ever before." Fans will be able to donate to MusiCares and Direct Relief here, as well as via links provided wherever viewers watch the show.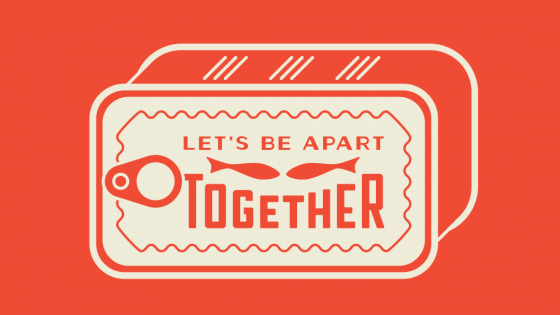 In addition to supporting Whiskey Sour Happy Hour, TX Whiskey has already stepped up their efforts to combat the COVID-19 pandemic, shifting 100% of their production to making hand sanitizer. As of March 31, the TX team has produced 800 gallons of hand sanitizer for government agencies. With more raw materials inbound, TX Whiskey is currently positioned to make and bottle 5000 more gallons of sanitizer. On top of that, TX Whiskey continues to support local musicians by giving them an online stage and revenue generator through their Straight From the Couch Sessions — streaming every Friday night in April on IGTV. 
Also a presenting sponsor for Whiskey Sour Happy Hour, Allbirds have been working hard to lift up the healthcare community responding to COVID-19, having already donated $500,000 dollars worth of shoes to healthcare workers nationwide. While supplies last, customers are able to bundle any shoe purchase with a donation to immediately supply a pair of Wool Runners to a healthcare professional who's already reached out to Allbirds for support. Don't need a new pair yourself, but still want to help? That's an option, too.
Special thanks to the Americana Music Association for their partnership and support.
---