Though 2016 took a lot of amazing artists from us, it also gave some bright, new voices a chance to shine through and some familiar, steady ones the opportunity to re-emerge. From Courtney Marie Andrews and Margo Price to Dwight Yoakam and Charles Bradley, the BGS Class of 2016 represents the wonderful and wide spectrum of roots music albums released this year. Though the BGS team votes on our class favorites, aside from the top pick, the albums are listed alphabetically, rather than ranked.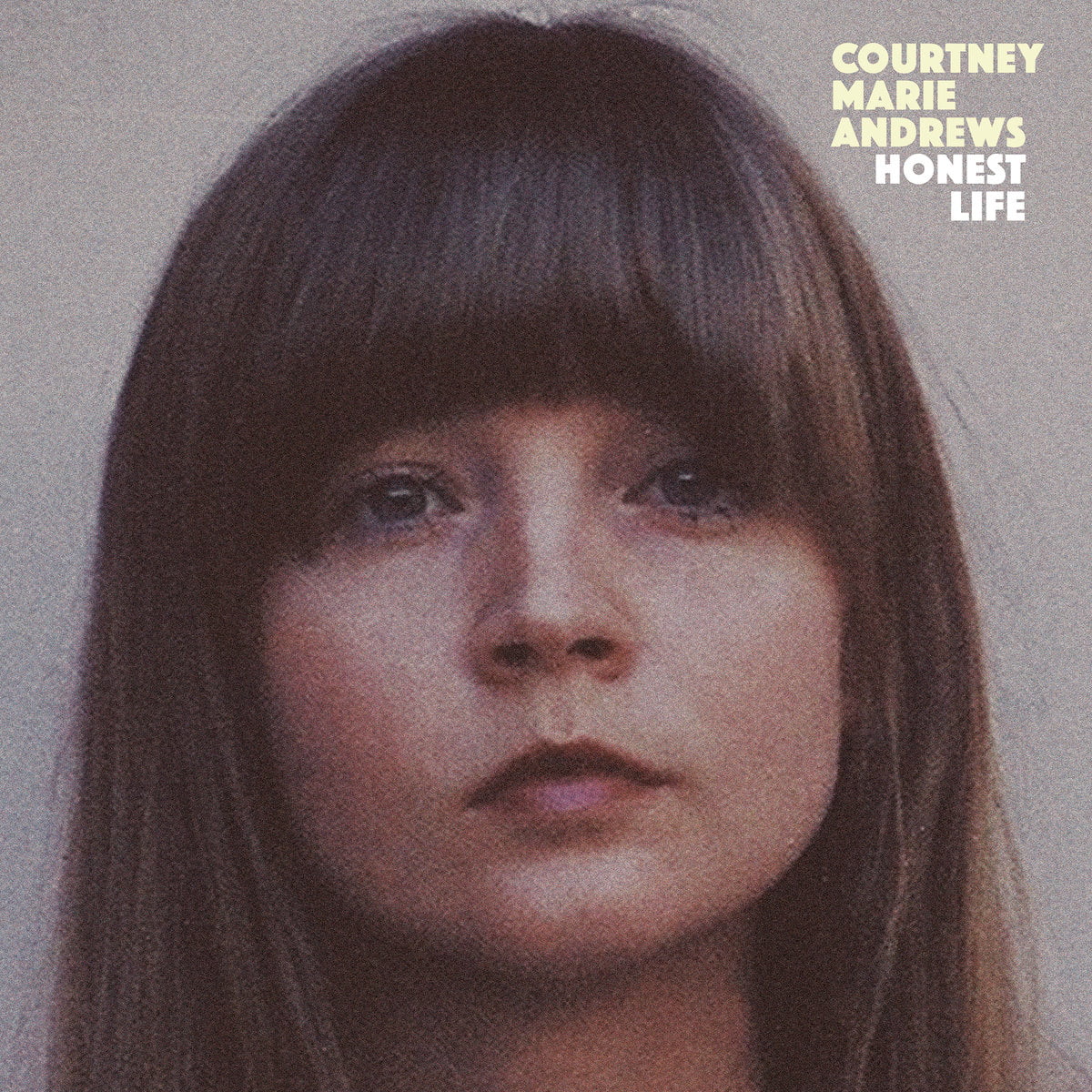 Valedictorian/Prom Queen/Class President: Courtney Marie Andrews, Honest Life
Sometimes, folks encounter something — a piece of art, a landscape, what have you — so beautiful that it's hard to put the experience into words. More often than not, those same folks resort to comparison as the only means of getting their points across. That's probably why you've seen Courtney Marie Andrews compared to Joni Mitchell so many times: Her latest album, Honest Life, while certainly, at times, reminiscent of Our Lady in Blue, is so good that it must be explained with an invocation of one of our greatest living songwriters. And, hey, that's not such a bad spot for Andrews to find herself in, but don't let it fool you: The Seattle-based songwriter — no knocks to Mitchell, of course — is a singular voice, one that can only be understood by being heard. — Brittney McKenna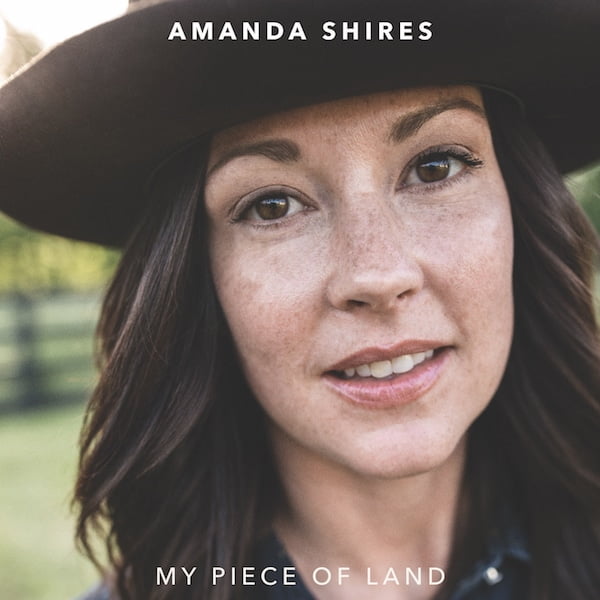 Best Americana Mother Lode: Amanda Shires, My Piece of Land
Amanda Shires is a pro. Since landing her first major gig at the age of 15, she's recorded and toured with heavyweights like John Prine and Billy Joe Shaver while forging a career as an artist in her own right. On her latest solo album, My Piece of Land, the singer/songwriter/fiddle extraordinaire stakes her claim. Composed while she was homebound during her final months of pregnancy, the record is a stunning rumination on love, lust, family, and home. Produced by Nashville powerhouse Dave Cobb, each song has space to move and breathe, placing both Shires' serene vocals and songwriting prowess front and center. — Desiré Moses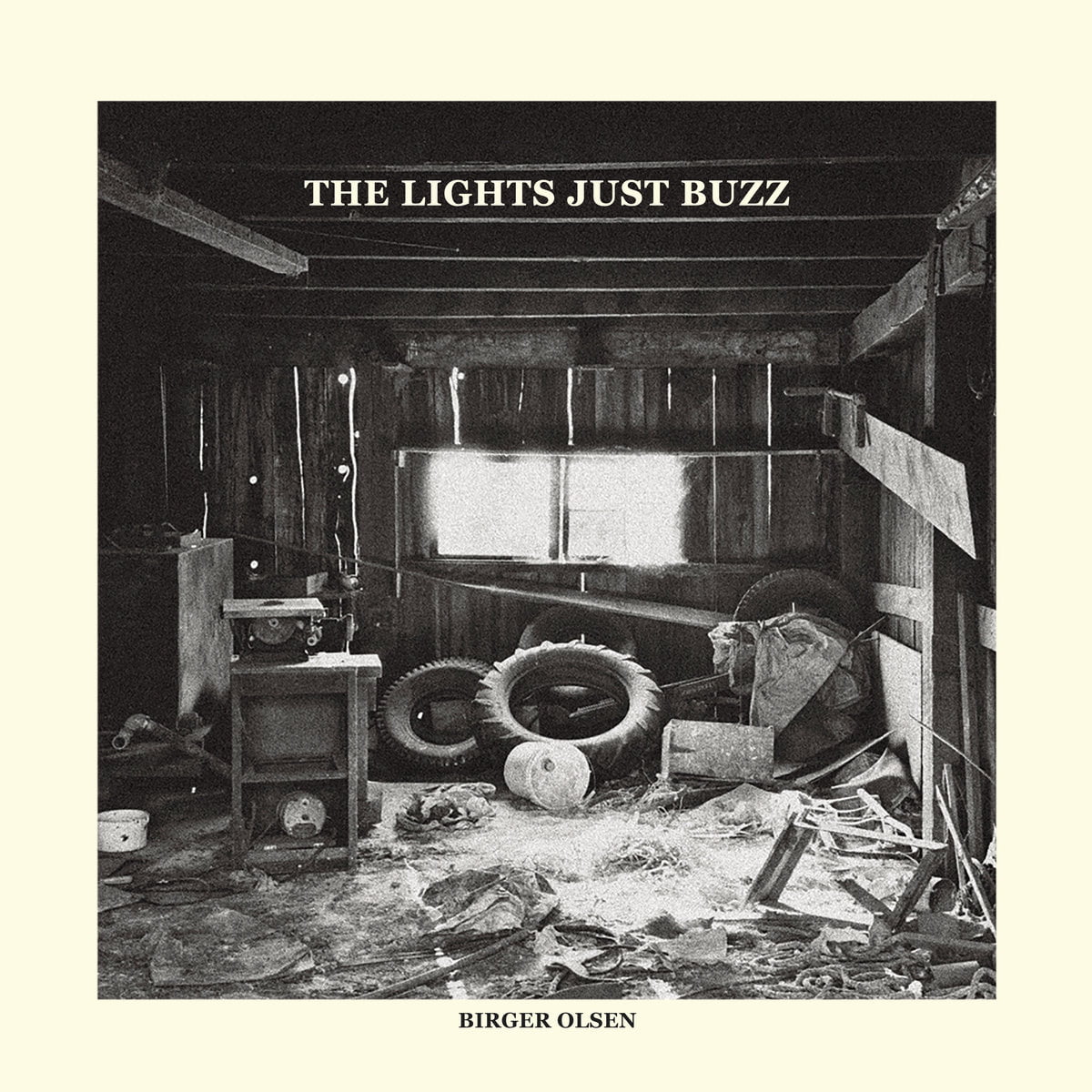 Best Album to Sip Whiskey To: Birger Olsen, The Lights Just Buzz
Arriving out of Portland, Oregon, and touting his music as "porch blues," Birger Olsen flew under the radar in 2016, but his debut album, The Lights Just Buzz, is exactly what anyone craving a glass of whiskey and a moment of reverie will appreciate. With a voice close in tone and style to Tony Joe White and a meandering way with melodies and words, Olsen's six songs offer listeners an electrifying, if unexpected delivery. It takes him over two minutes to introduce his voice on the album's first track, "The Telephone Dangles on the Line," whereas on "Liza" he proclaims his desire in as understated yet romantic a way possible. Olsen may build an onomatopoeic sensation into his title, but it's a feeling that reverberates throughout his entire album. — Amanda Wicks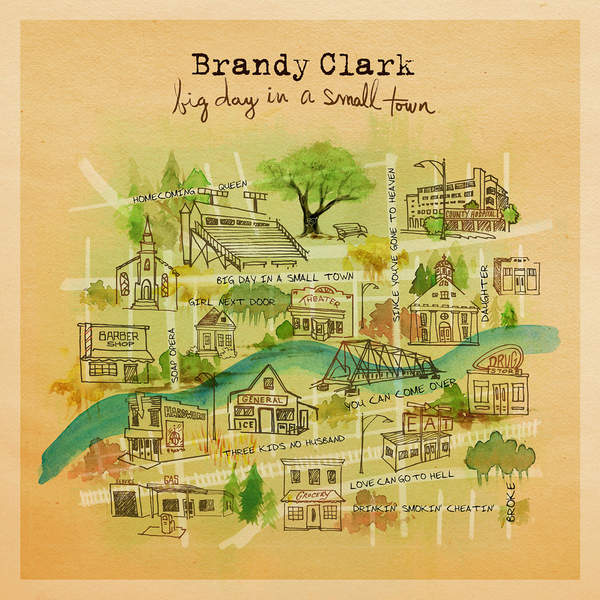 Most Likely to Remind You of Someone You Know (And Wish You'd Never See Again): Brandy Clark, Big Day in a Small Town
What Brandy Clark pulled off with Big Day in a Small Town was something special. On one hand, she offered up radio-friendly fare that was as catchy as it comes. On the other, she laid down some stone-cold country cuts that would easily stand up to the classics. To do that, an artist must have a rare strand of talent in their DNA — one that follows the muse but feels the mainstream. Johnny Cash, Loretta Lynn, Willie Nelson, Dolly Parton … that's the artistic tradition Clark is part of, and it's incredibly exciting to watch her step into that lineage as both a singer and a songwriter. — Kelly McCartney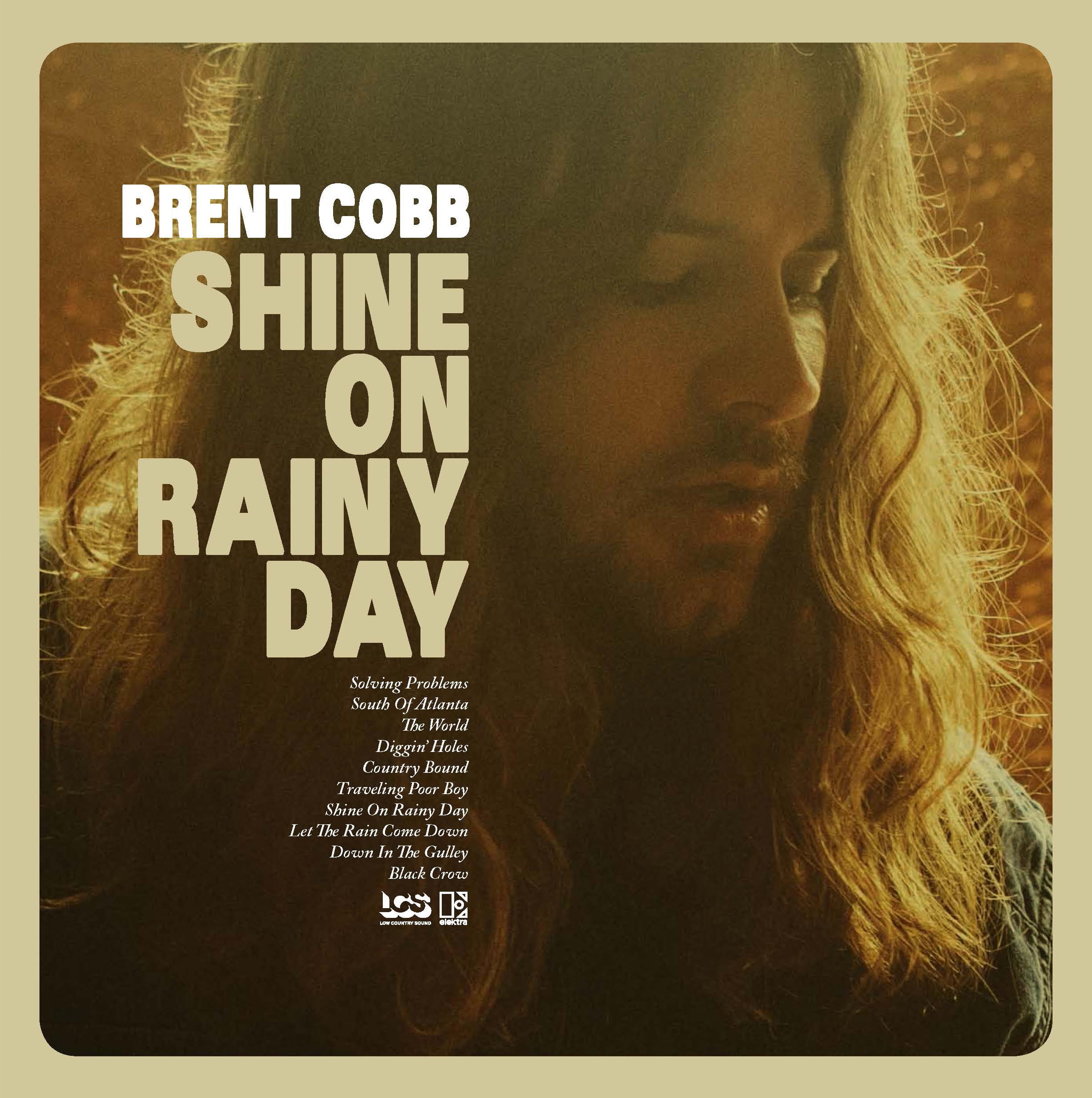 Most Likely to Make You Crave Biscuits and Gravy: Brent Cobb, Shine on Rainy Day
It's been a banner year for the Cobb family. Producer Dave released his own album, Southern Family, while lending a hand in the studio to artists like Amanda Shires, Lake Street Dive, and Lori McKenna. His cousin Brent had a breakout 2016, too, first earning attention for his Southern Family contribution, "Down Home," shortly followed by heaps of acclaim for his major-label debut Shine on Rainy Day. That acclaim is warranted, as Cobb, who has penned songs for everyone from Luke Bryan to Miranda Lambert, stitches together nuanced portraits of daily life with thoughtful lyrics, simple arrangements and a unique, unassuming voice that's sure to stick with you long after your first listen. — BMc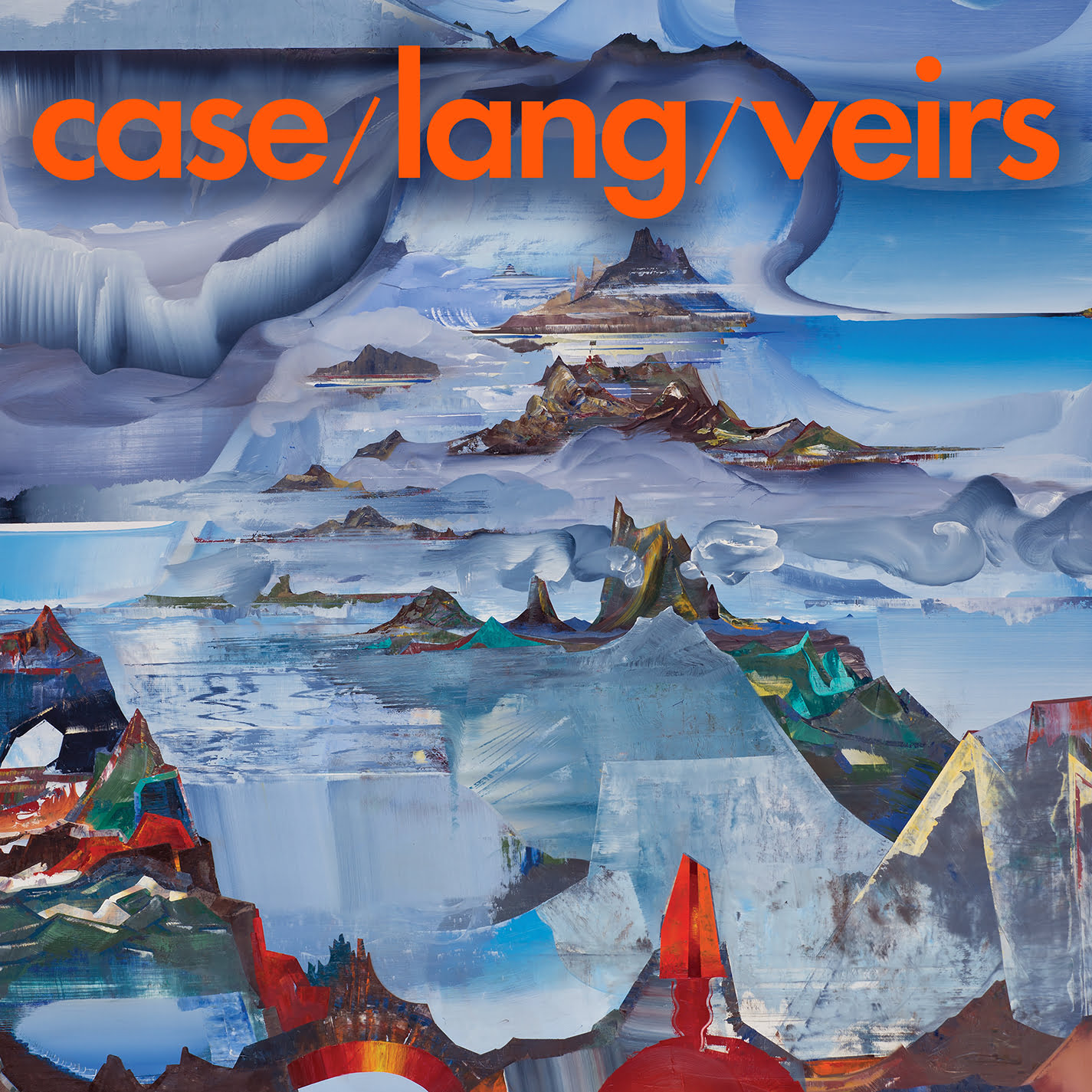 Best Supergroup Trio Since, Well, Trio: case/lang/veirs
k.d. lang gets the credit for envisioning this illustrious collaboration with Neko Case and Laura Veirs. And, man, what a stroke of creative genius. Across the collection, each woman brings their unique gifts to bear — lang's stunning vocals, Veirs' quirky melodies, and Case's indie sensibilities — the melding of which is so spot-on in "Atomic Number" that it's hard not to linger there for far too long. Further in, though, "Song for Judee," "Blue Fires," "Greens of June," "Down I-5," and more take turns captivating the listener with their always delightful and sometimes devasting timbres. — KMc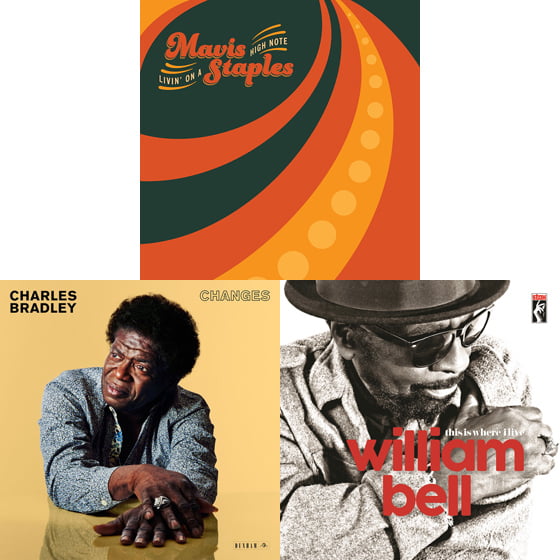 Best Perspectives on a Historically Bad Year: Charles Bradley, Changes; Mavis Staples, Livin' on a High Note; William Bell, This Is Where I Live
Soul music has always thrived as a communal medium, one that can speak deftly to individual experiences within much broader social and racial contexts. Its ability to invite empathy and compassion — and even outrage — made albums by Mavis Staples, William Bell, and Charles Bradley sound like wise commentary on tumultuous times. The folk-gospel sound pioneered by the Staple Singers in the 1960s is just as relevant and radical now as it was then, as is the moral nobility that drove their music. Mavis captures that exuberance on her latest, Livin' on a High Note, singing like social justice was a rejuvenating endeavor — which it really is. Especially on "Take Us Back" and "History Now" (penned by Neko Case), she sounds like the conscience of a nation that really ought to know better.
William Bell is better known as a songwriter than as a recording artist, but penning both "Born Under a Bad Sign" and "You Don't Miss Your Water" might actually qualify him for sainthood. His latest release, This Is Where I Live, is his best, a collection of carefully crafted and beautifully sung songs that commingle the personal with the public. The title track recounts his days as a teenage hitmaker and the trials that followed, but by the album's end he's singing, "People everywhere just want to go home!" and putting his finger right on the very thing that unites us.
At 68, Charles Bradley is the baby of this bunch, but he brings every moment of his hard and remarkable life to bear on his third solo album, the mighty Changes, one of the most unflinchingly candid and unfailingly generous albums of the year. The title track, a cover of the Black Sabbath ballad, was originally intended as a heartbreaking comment on the death of his mother, which means his performance will reduce you to a puddle of tears. And yet, in 2016, the song became bigger than him, bigger than all of us: It sounds like a new national anthem for a country that is still trying to find a way to be truly exceptional. — Stephen Deusner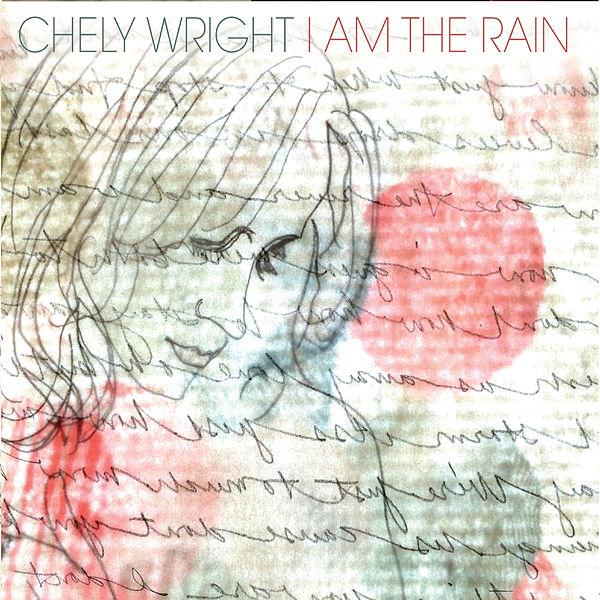 Most Unexpected Masterpiece: Chely Wright, I Am the Rain
In Chely Wright's country catalog, there are very few signposts pointing toward I Am the Rain. Sure, "Picket Fences" is a great song. Yes, Lifted Off the Ground has some solid moments. But this … this is a whole other ball of wax, right here. Teaming up with Joe Henry, Wright pours her heart and soul into every line and lick on this record, each song ebbing and flowing through a lifetime of pain and purpose. The natural plaintiveness of Wright's voice and the raw vulnerability of her writing both rest so comfortably within this more Americana-tinged sonic space that it's easy to see where she's going from here. — KMc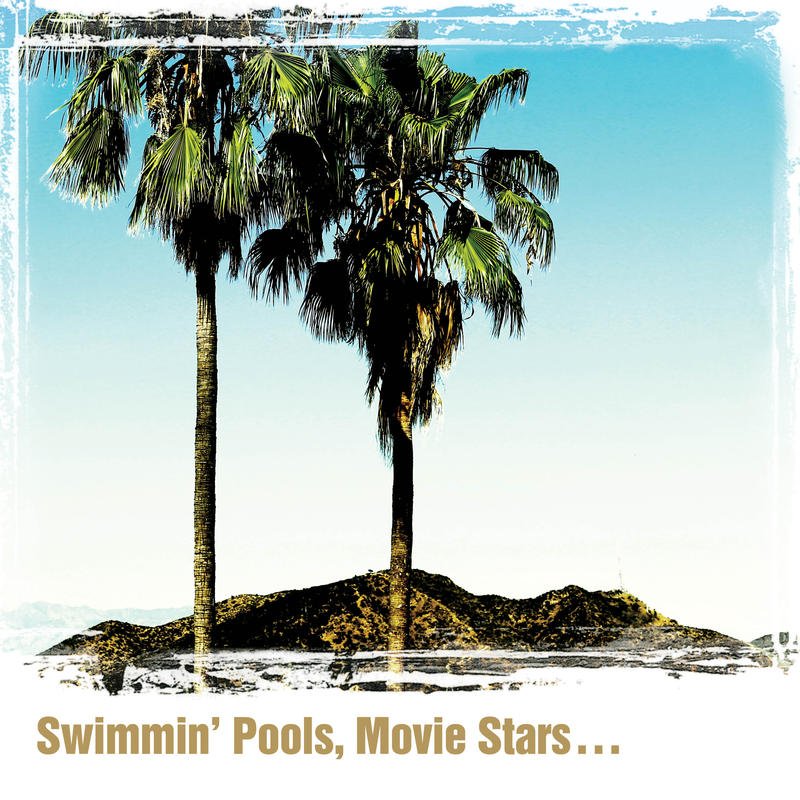 Best Bluegrass Tribute to Prince You Didn't Know You Needed: Dwight Yoakam, Swimmin' Pools, Movie Stars…
Leave it to a Canadian tuxedo-ed Los Angeleno to bring us one of the year's best bluegrass albums. Culling from decades' worth of deep cuts, Dwight Yoakam reimagined a number of his personal favorites from his own catalog, string-band style. It harkens back to the Kentucky-born artist's roots, and you can practically hear Yoakam's heart aching for the hollers of his hometown of Pikeville in his voice. And, as a small salve on the gaping wound that has been 2016, his simple, mournful cover of Prince's "Purple Rain" is one of only a handful of tributes to one of this year's many fallen soldiers truly worthy of its honoree. — BMc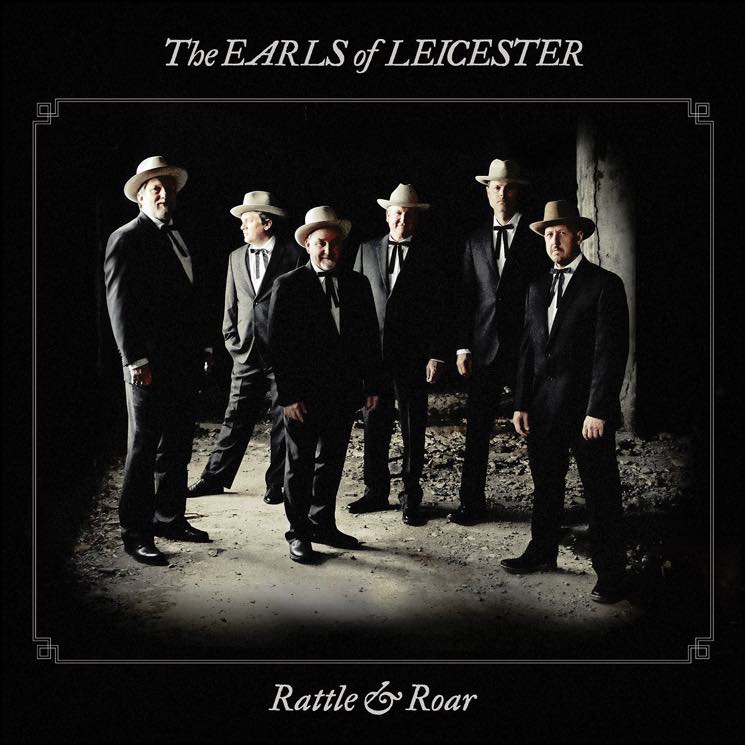 Most Likely to Please the Traditionalists … and their Kids: The Earls of Leicester, Rattle & Roar
The Earls of Leicester's Rattle & Roar is a fresh batch of Flatt and Scruggs songs. Started as a tribute to the Foggy Mountain Boys, the Earls have captured attention from festival to festival with their charming get-up of Western colonel ties, button-up shirts, coats, and hats. Fiddle, banjo, and mandolin heavy tunes about ex-convicts and prayers from mom abound as they reel you in. The sound on their sophomore record is that of traditional bluegrassers' dreams. Though the style is Trad and the tunes are oldies, they've managed to freshen up the songs to appeal to a new generation of listeners with honky tonk and gospel influences. What's old always becomes new again. — Josephine Wood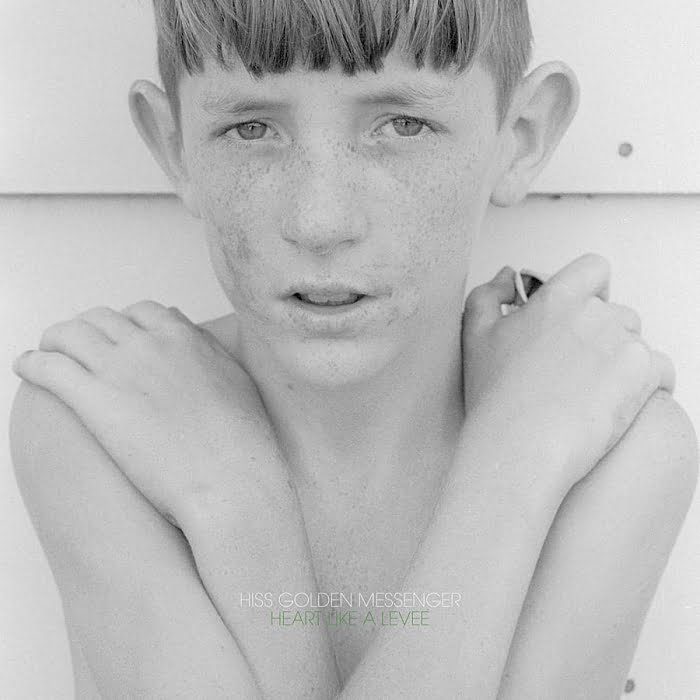 Best Soundtrack for a Road Trip to Literally Anywhere: Hiss Golden Messenger, Heart Like a Levee
For several years now, M.C. Taylor has been balancing family life, a full-time job, and an increasingly popular indie-folk band — Hiss Golden Messenger. Many singer/songwriters have sung about the small compromises and big consequences of that struggle, but few have done so with quite as much fortitude and candor. "Should I walk on the water," he asks, not quite rhetorically, on "Cracked Windshield," "with so many people living just above the water line?" Heart Like a Levee is one of those albums where the liveliest songs sound the most burdened and the quietest songs the most jubilant, celebrating the fact that he has something to commiserate. — SD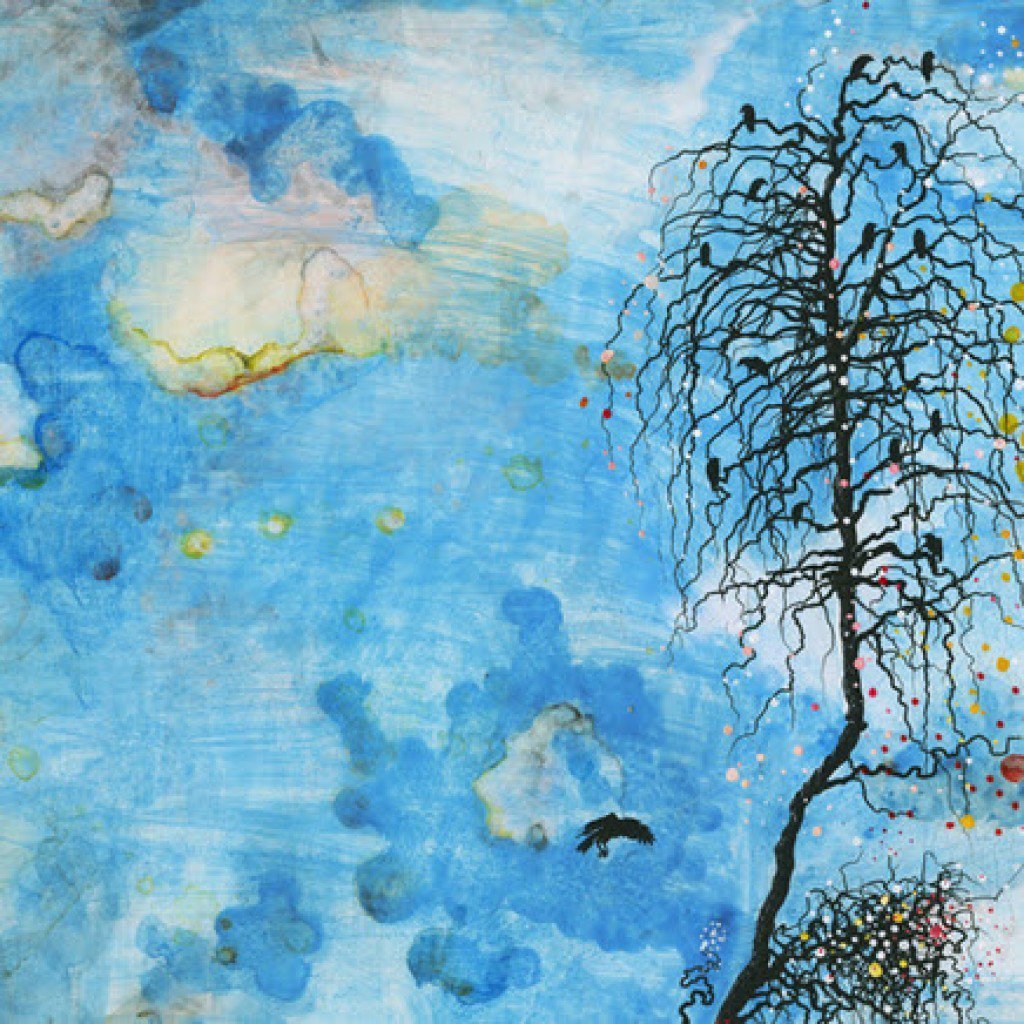 Most Melodically Devastating Return: John Paul White, Beulah
The question was never whether the Civil Wars' John Paul White could stand alone without his former partner, Joy Williams. But if ever doubt existed, Beulah served up the answer on a polished silver tray with mint juleps, to boot. White retreated to his native Muscle Shoals, Alabama, after he and Williams went their separate ways in 2014, and has emerged two years later with his second solo album. The titles alone — "Make You Cry," "Hope I Die," and "Hate the Way You Love Me" — suggest a dark album, but White's strong ear for clever riffs and their expansive arrangements balances the lyrics' brooding moments with melodies that draw upon traditional country, indie folk, and more. There's an element of the sublime about Beulah, as if White, content from his current position, can look upon life's more baleful moments and find the beauty within, which he does time and again. — AW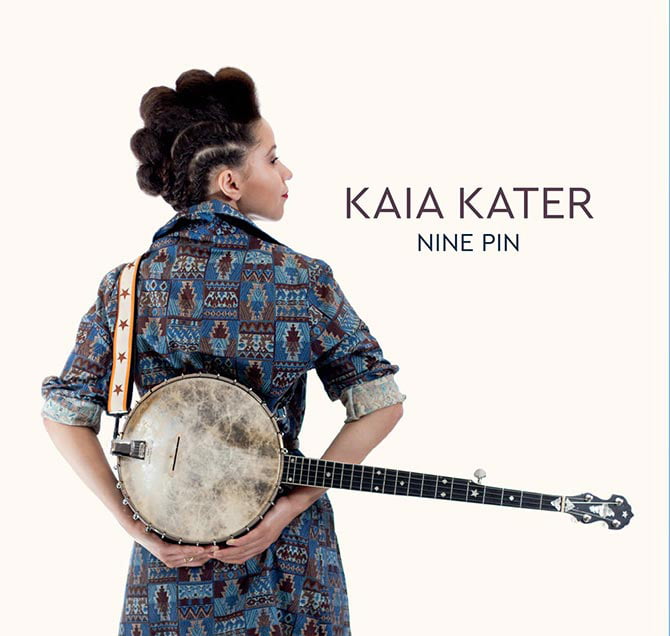 Most Striking New Voice: Kaia Kater, Nine Pin
At just 23 years old, Kaia Kater writes and plays with the virtuosity of an old-time veteran. Born of African-Caribbean descent in Quebec, she moved to West Virginia to tap into the roots of Appalachia and recently graduated from the first Appalachian Studies Program at the area's Davis and Elkins College. With her low vocal, attention-grabbing cadence, and evocative banjo, Kater delivers stunners like the title track from her latest album, Nine Pin, which begins, "These clothes you gave me don't fit right. The belt is loose and the noose is tight. Got drunk out looking for a fight. I'm soft and heavy as the night," proving she's the voice we need right now. — DM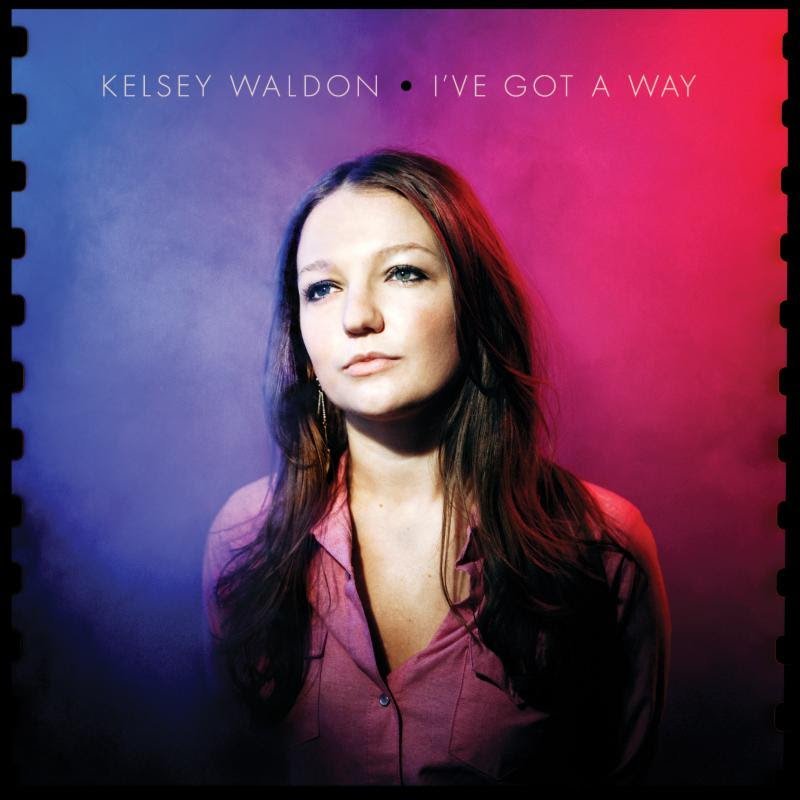 Most Self-Empowering Kiss-Off: Kelsey Waldon, I've Got a Way
"You can't place a crown on a head of a clown and then hope it turns out to be king," sings Kelsey Waldon on "False King," a devilish track off her sophomore set, I've Got a Way. Waldon may not have written this with president-elect Donald Trump in mind, but, like on many of the Kentucky native's songs, there are layers of meaning and purpose in her smart and witty metaphors. It's that kind of point of view that makes Waldon's writing evergreen — and, layered with heavy steel guitar, jangly telecaster riffs, and plenty of lonesome twang, able to both conjure up '70s Nashville while remaining in her own unique lane. She's all by herself, indeed. — Marissa Moss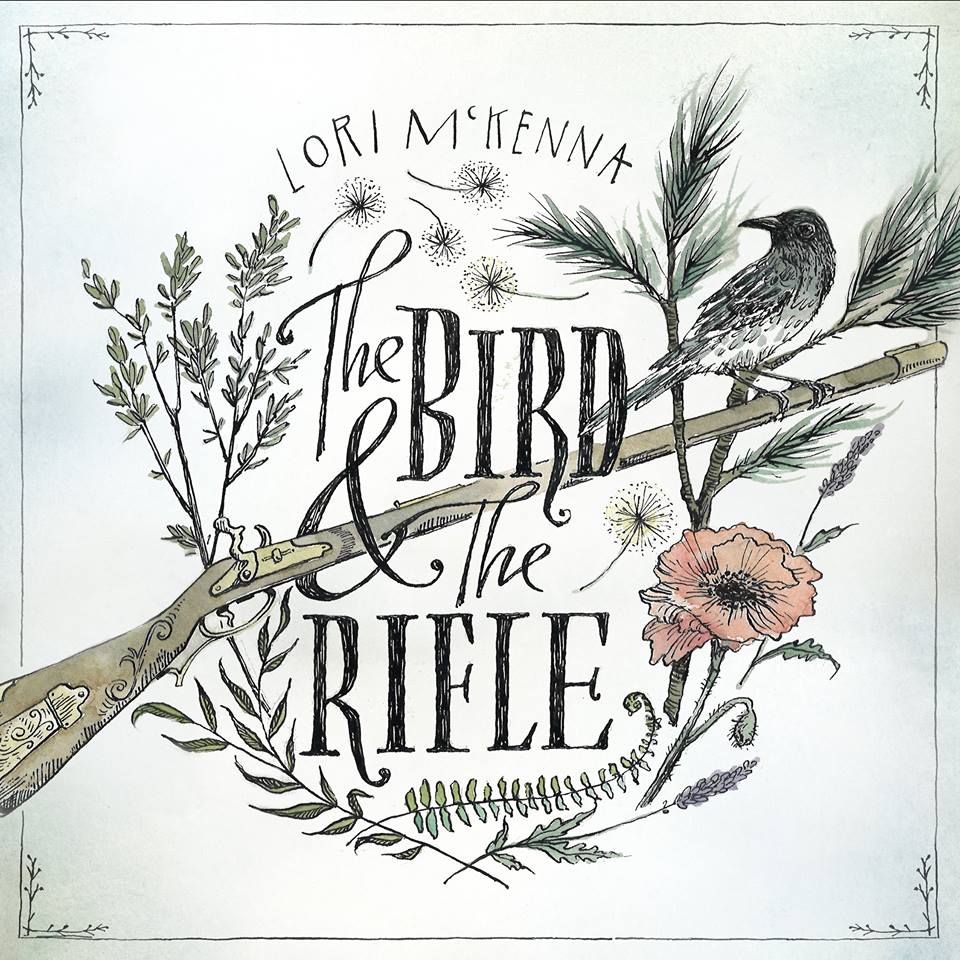 Best Couples' Therapy Set to Music: Lori McKenna, The Bird & the Rifle
Prolific and profound songwriter Lori McKenna has captured some of her deepest words of wisdom and stitched it together in a kind of beautiful needlepoint. The Bird & the Rifle is full of poignant lyricism as only a songwriter of McKenna's caliber can produce, and even while her songs may not explicitly be intended as advice, sage messages exist throughout each one. There's her warning about loving someone who kills the best part about you in "The Bird & the Rifle" or about not settling for shitty love on "Halfway Home," or her chiding self-explanatory "Old Men Young Women." No matter the subject, McKenna's exacting phrases do what listeners need of music: articulate those experiences that leave us adrift in our own feelings, and help us find a bridge to understanding. — AW
Most Likely to Kick Your Ass, Figuratively and Literally: Lydia Loveless, Real
"My music is not the most optimistic or mood-lightening in the world," Lydia Loveless explained in a BGS interview earlier this year. "But I do think it's about that very Midwestern struggle, that everything-is-so-hard attitude." By embracing this aspect of her neck of the woods — specifically, Columbus, Ohio, which she describes, almost glowingly, as "such a bitter and pessimistic town" — Loveless has found her truest subject and has made one of the toughest, boldest, and most badass singer/songwriter albums of the year. A collection of finely crafted songs about incredibly messy emotions, Real presents her as the rightful heir to that gaggle of flyover roots rockers from the late '70s and early '80s, dudes like John Mellencamp (minus the regional jingoism) and Tom Petty (not technically Midwestern, but come on), except with more confrontational wit in her lyrics and bite in her vocals. — SD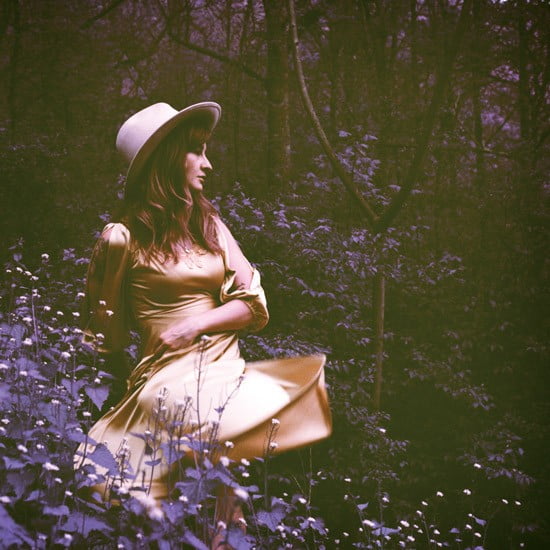 Most Stunning Debut to Be Snubbed So Broadly by Tone-Deaf Institutions: Margo Price, Midwest Farmer's Daughter
If you can't tell who Margo Price is three minutes into her debut solo LP, Midwest Farmer's Daughter, then you probably still think that Bruce Willis is alive and well at the end of Sixth Sense. As the soft pulsing bassline on the album's opener, "Hands of Time," creeps in and her chilling, powerhouse vocals take stage, it's instantly clear that this is the work of a singular artist who heads back into battle despite her wounds, spinning her heartbreak and misfortune into songs that are as timeless as they are completely au courant. Midwest Farmer's Daughter twangs as hard as it rocks, from barnburners like "About to Find Out" to the ferocious soul-country groove of "Four Years of Chances." Price might lay it all on the line here, but the beauty of this album is that, while we can understand her, we can never, ever, predict her. — MM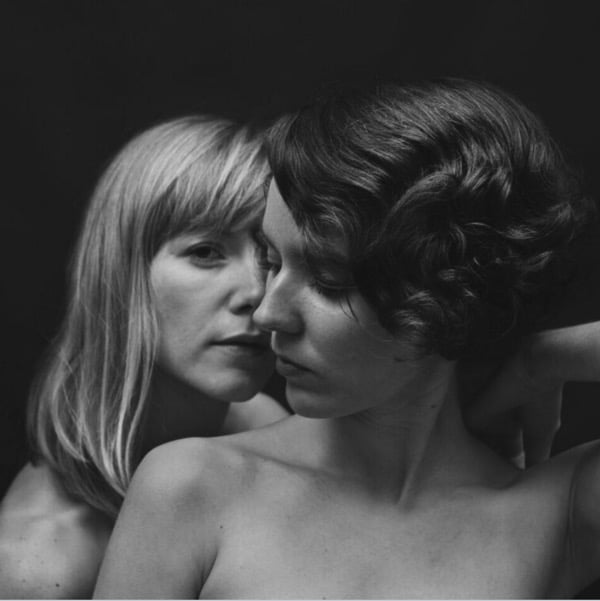 Best Musical Chemistry: My Bubba, Big, Bad, Good
This Scandinavian duo commands the stage like none other, bringing a hush over the crowd at Third Man Records' Blue Room during AmericanaFest to deliver a bedtime lullaby. It's not that these two dainty gals are screaming for attention; in fact, they barely speak much at all. But their music is lyrically striking — using what they call the "fragile challenge." Baring it all in their lyrics and vocals, My Bubba puts their fragility on the line on Big, Bad, Good, and it works. Their blend of old country, blues, and bluegrass is particularly entrancing because the production makes it feel like they are singing directly to you. They've mastered the use of silences through their use of minimal instrumentation and two seraphic voices in harmony. — JW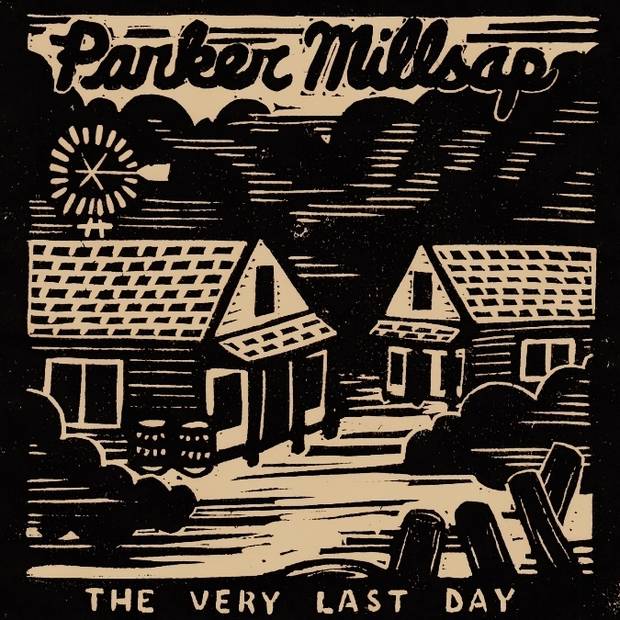 Best Way to Soundtrack an Apocalypse: Parker Millsap, The Very Last Day
We didn't know what a doozie of a year 2016 would be in virtually all categories when Parker Millsap delivered his outstanding, 11-song sophomore release The Very Last Day in March, but it's safe to say that the 23-year-old's marrying of complex characters with dark narratives and whooping, guttural twang made the idea of a modern doomsday a hell of a lot more artful. Album standout "Heaven Sent" details the plight of a young gay man coming out to an evangelical father, while Millsap's take on the African-American spiritual "You Gotta Move" employs his howling vocals over sparse instrumentals to transform the song's message from one of Godly comfort to one of a creeping, inevitable descent. For an album crafted around the end of days, The Very Last Day is a good indicator that this promising young voice is only just revving up. — DO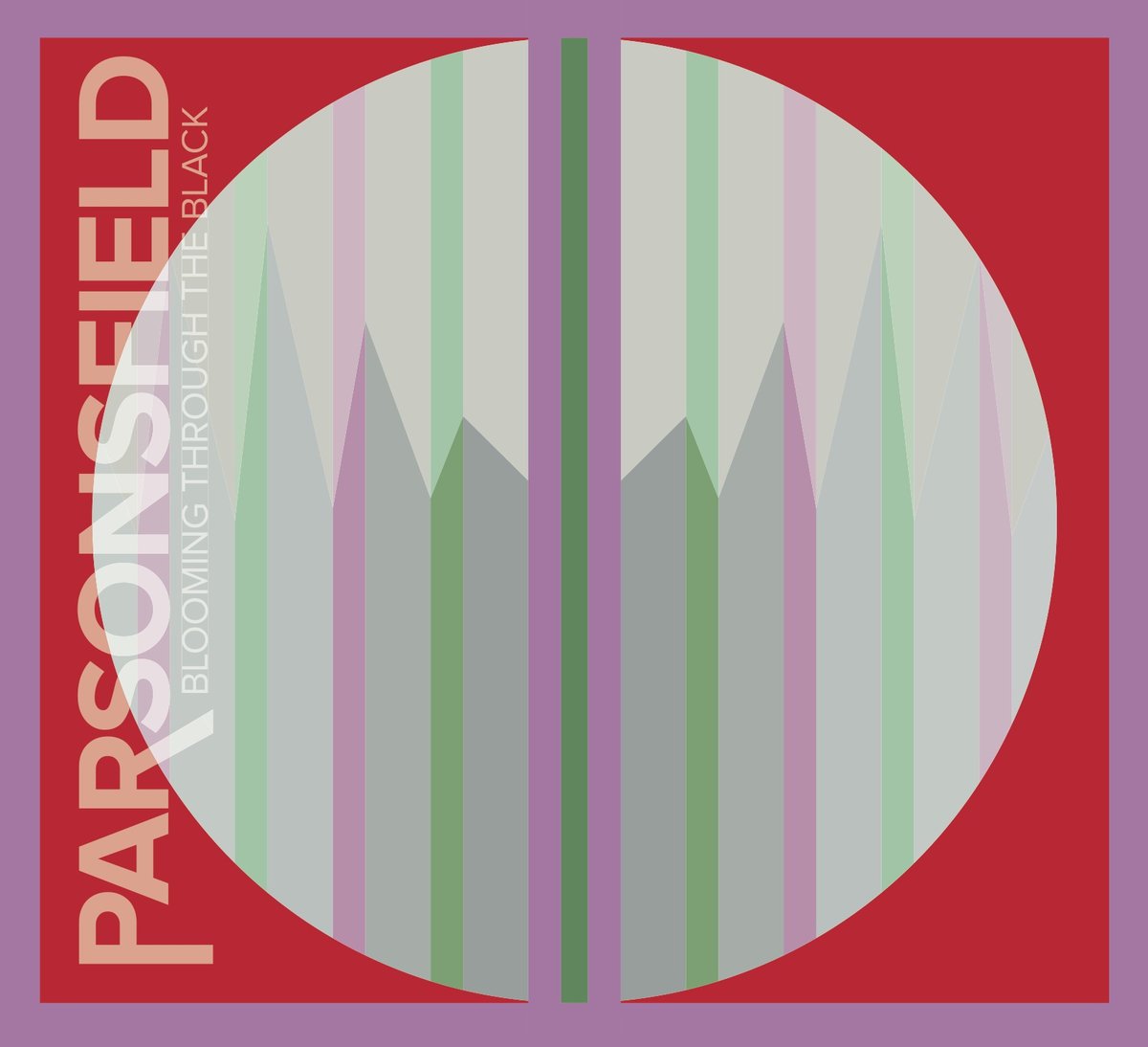 Most Likely to Score a Critically Acclaimed Indie Movie: Parsonsfield, Blooming through the Black
Before Massachusetts five-piece Parsonsfield sat down to create September's Blooming through the Black, they spent a year playing the same music hundreds of times for a theatre production — a practice that reveals itself on the record in tight harmonies and a knack for the understated. Soft vocals and minimal accompaniment on "Don't Get Excited" underscore a message of simplicity and minimalism. "Hot Air Balloon" simulates the airy, floating sound of its title, sounding like the zoom-out scene of long-fought romantic tale. None of these are songs that sound the same, though, with upbeat numbers like the title track showing off the band's range and pointing to their capability for a barn-burning live show. — DO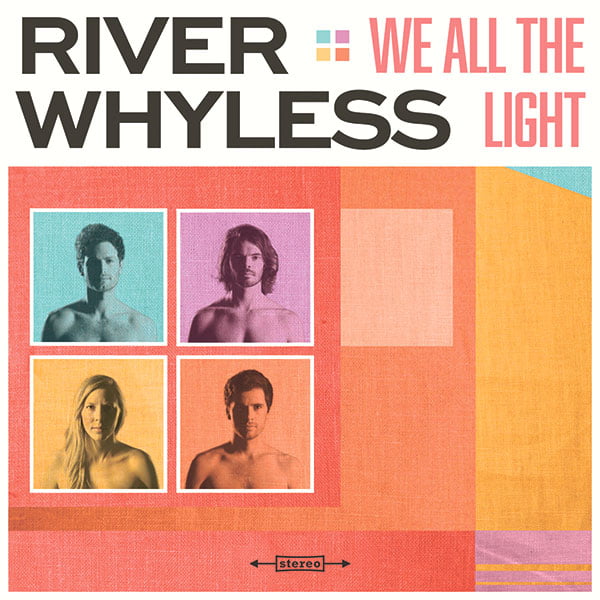 Best Multi-National Incorporation: River Whyless, We All the Light
Opening with an unplugged vocal harmony that quickly layers African-influenced percussion, We All the Light quickly moves from American to World Folk. Not only is the album an upbeat, string-heavy, shimmering beacon of hope musically, but it also boasts lyrics that everyone in the midst of post-election fallout should soak in. As member Daniel Shearin put it, "We are all the light and are trying really hard to put that idea into practice, seeing everybody as equal and being as inclusive as you can." It's nice to remember we're all in this big world together, and River Whyless reaffirms that message, filtered through a world lens. — JW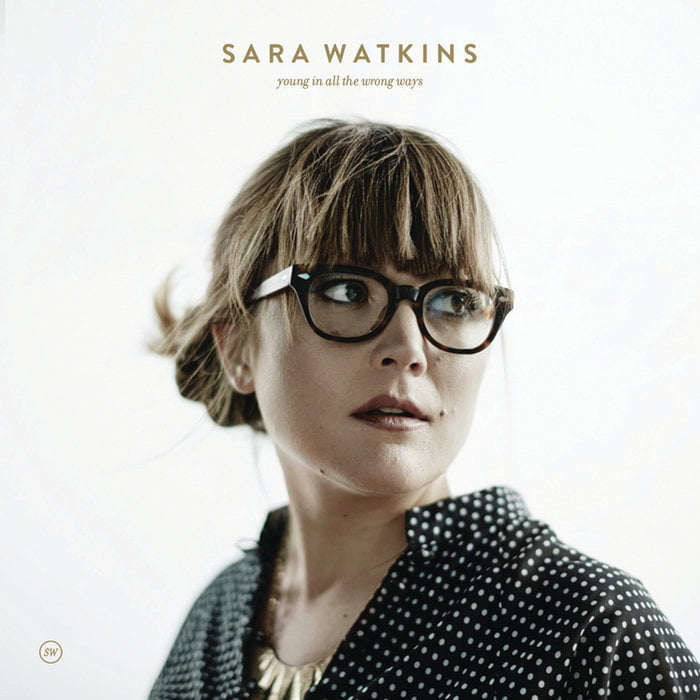 Most Likely to Go Electric: Sara Watkins, Young in All the Wrong Ways
From the opening strains of the title track, Young in All the Wrong Ways delivers on its promise that Sara Watkins is all grown up, personally and professionally. She also has something to say. A few somethings, actually. With a stronger voice than we've heard from her, both metaphorically and otherwise, Watkins works through the 10-song cycle using that voice in ways alternately cutting and caring, fierce and fragile. Anyone who can listen to tunes like "Without a Word," "The Love That Got Away," and "Like New Year's Day" and yet be unswayed to fan-dom might need to have their pulse checked. This is simply a beautiful record from an ever-evolving, always exciting artist. — KMc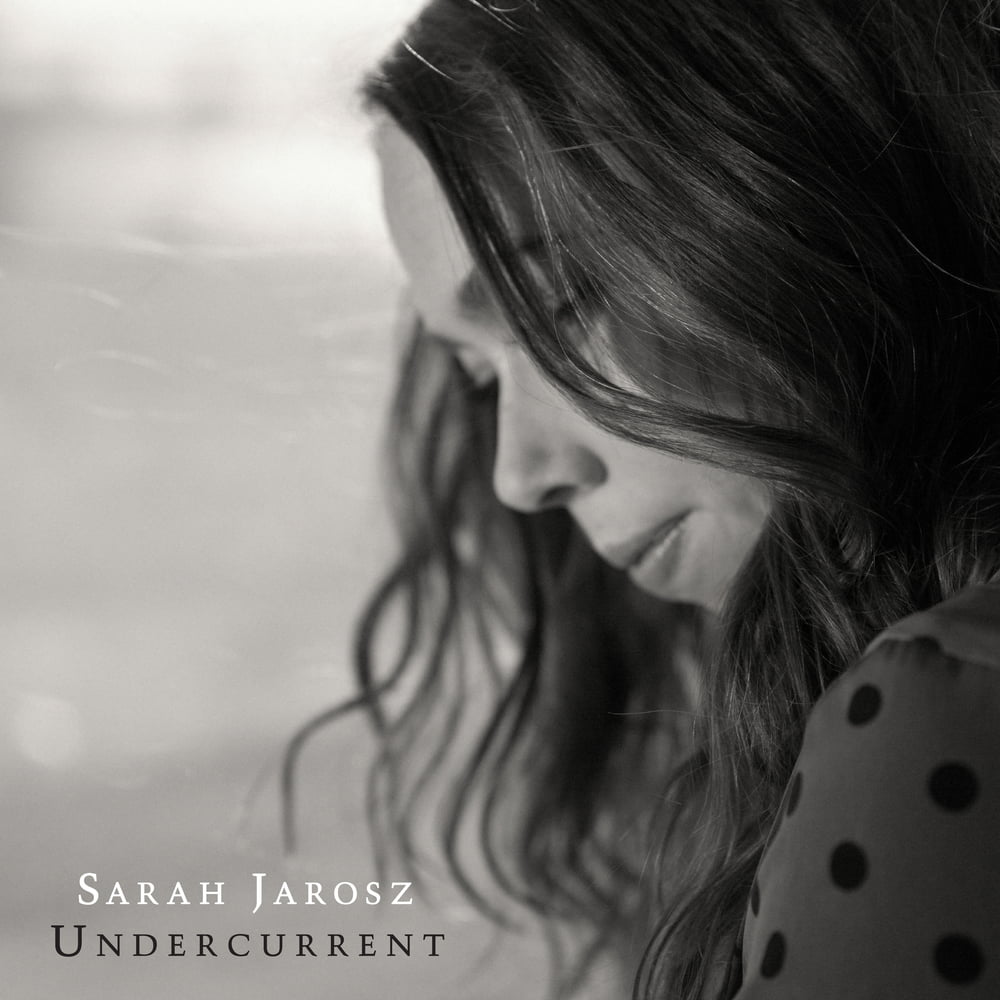 Most Likely To Sweep You Away: Sarah Jarosz, Undercurrent
Although Undercurrent is Sarah Jarosz's fourth full-length, she's described it as a record of firsts. It's the first album the singer/songwriter/multi-instrumentalist has written while not simultaneously being in school. (She recently graduated with honors from the New England Conservatory of Music.) It's the first record she's released without any covers. And it's her first release since moving to New York, whose surroundings heavily influenced this batch of songs. While the album is wrought with impressive features by the likes of Sara Watkins and Parker Millsap, it's Jarosz's smoky alto and ever-adept musicianship that make this record a standout. — DM

Most Likely to Move Your Heart and Hips: St. Paul and the Broken Bones, Sea of Noise
When St. Paul and the Broken Bones danced onto the scene with their 2014 debut Half the City, the band's vintage soul sound felt familiar yet groundbreaking. But as old-school influences become more common in today's up-and-coming performers, the band's sophomore effort called for a bit more depth — and Sea of Noise delivered. Songs like "Brain Matter" and "Waves" pay lyrical mind to violence and political unrest, while songs like "Flow with It (You Got Me Feelin' Like)" are an unmistakeable call to get on your feet and dance. Sea of Noise was just the right combination of body-moving soul goodness and heart-wrenching lyrical testament to elevate the already heavenly St. Paul and his Broken Bones to an even higher calling. — DO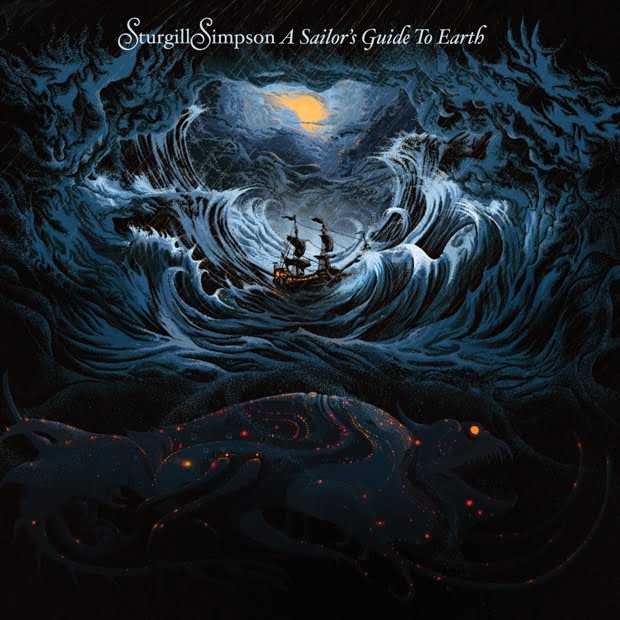 Best Compass for Those Adrift on Music Row: Sturgill Simpson, A Sailor's Guide to Earth
Sturgill Simpson said that his third LP, A Sailor's Guide to Earth, was a gift to his newborn son — an atlas, so to speak, to the world that lay before him. The gift to the rest of us is that Simpson's planet — built by string-scorching country, fiery soul, and perfectly swanky horns courtesy of the Dap-Kings — isn't one that many of us are lucky enough to belong to. But like his breakthrough, Metamodern Sounds in Country Music, A Sailor's Guide is transformative: Anchored by an oceanic metaphor, it's at times outlaw funk ("Keep It Between the Lines," that's like Waylon Jennings waltzing into 1960s Detroit), sentimental doo-wop ("All Around You"), and balls-to-the-wall bliss ("Call to Arms"). If everyone in Nashville navigated like Simpson, we'd be dealing in tempests, not truck songs. — MM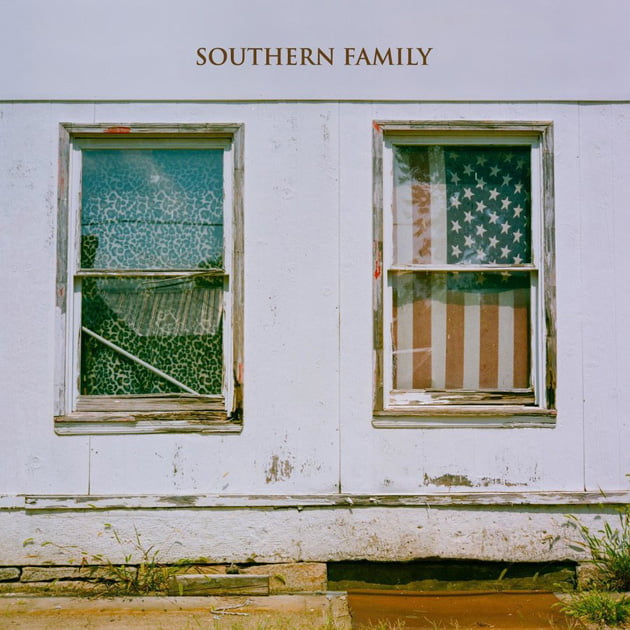 Best Album to Distract Your Own Dysfunctional Southern Family from Talking About the Election During the Holidays: Various Artists, Southern Family
It says a lot about producer Dave Cobb — the Americana super-producer responsible from major releases from Jason Isbell, Chris Stapleton, and more — that he was able to release Southern Family under his own name (or, technically, as "Various Artists"). Recruiting a who's-who of critically acclaimed country and roots musicians ain't easy, and getting that bunch to fork over great songs for someone else's album is damn near impossible. And, man, are these songs great. Morgane Stapleton's Chris-assisted "You Are My Sunshine" shows that her husband isn't the only one around the house with some serious pipes. Anderson East's "Learning" is one of his best tracks to date. Brandy Clark's "I Cried" is a straight-up stunner. If there are any lame ducks, it's Zac Brown's contribution "Grandma's Garden"; but, hey, with competition from Jason Isbell, Miranda Lambert, and Brent Cobb, the deck wasn't stacked in Brown's favor. — BMc
---
Photo credit: j.o.h.n. walker via Foter.com / CC BY
SaveSave