This shoot happened just a few days after venues began closing and tours were being cancelled due to the coronavirus. Lilly Hiatt and I decided to continue, holing up in an empty venue called Drkmttr Collective here in Nashville by ourselves for a few hours. (You can support Drkmttr's GoFundMe to help keep them afloat, if you feel inclined.)
Lilly is a mixture of bright sunshine and intense badassery; her good nature and spirit was a welcomed respite from the scary unknown so many of us artists were heading into then, and of course are still navigating. I thought Drkmttr Collective would be a great spot for her — a little quirky, a lotta rock 'n' roll. The three outfits she sported fit easily into the feel of the place.
As it stands, this was my last shoot before so much was canceled and shut down, but we no doubt ended on a high note. Until next time! Stay safe and well out there, y'all. — Laura Partain
Pictured above, Lilly wears a Low Cut Connie tee and Blank NYC leather jacket.
---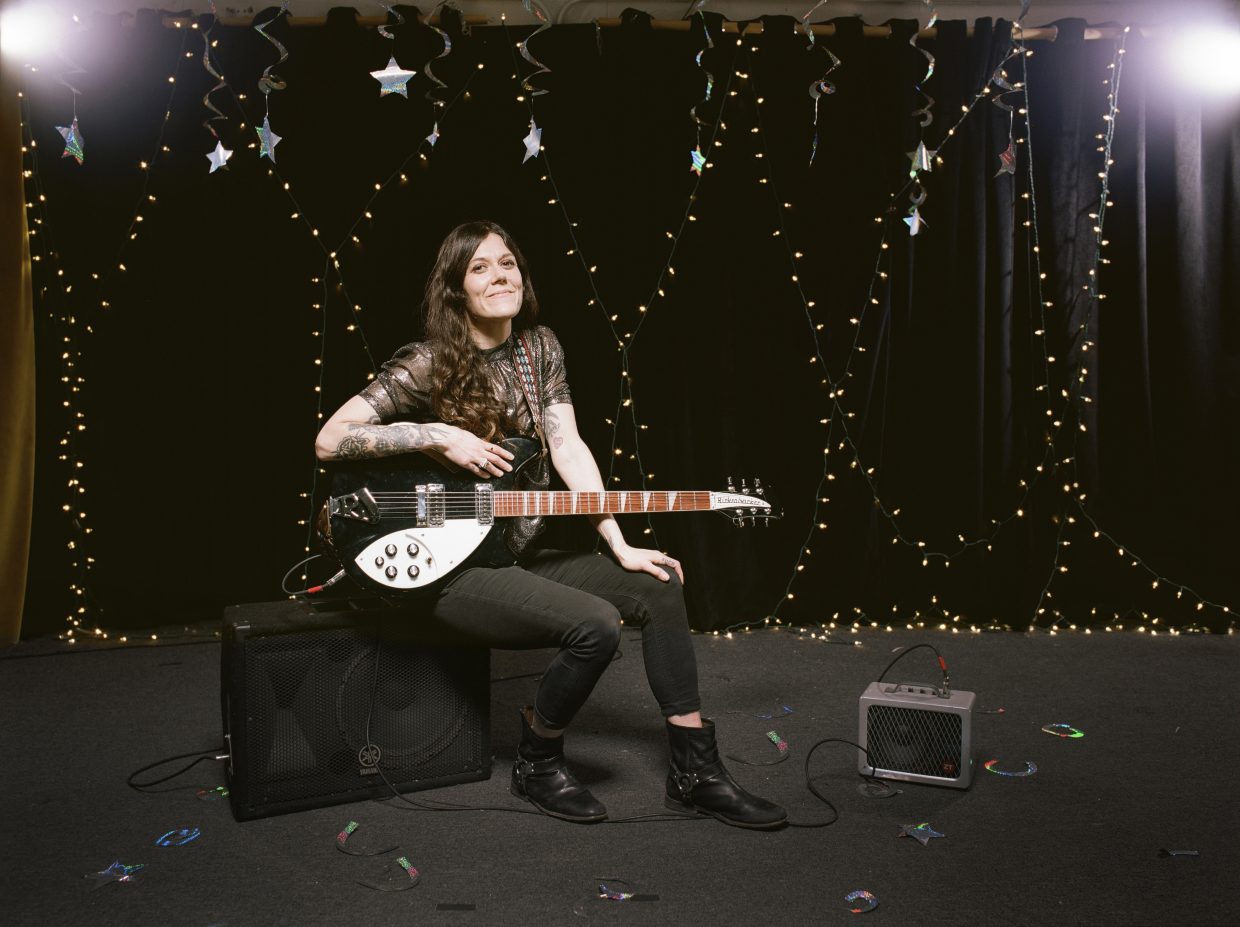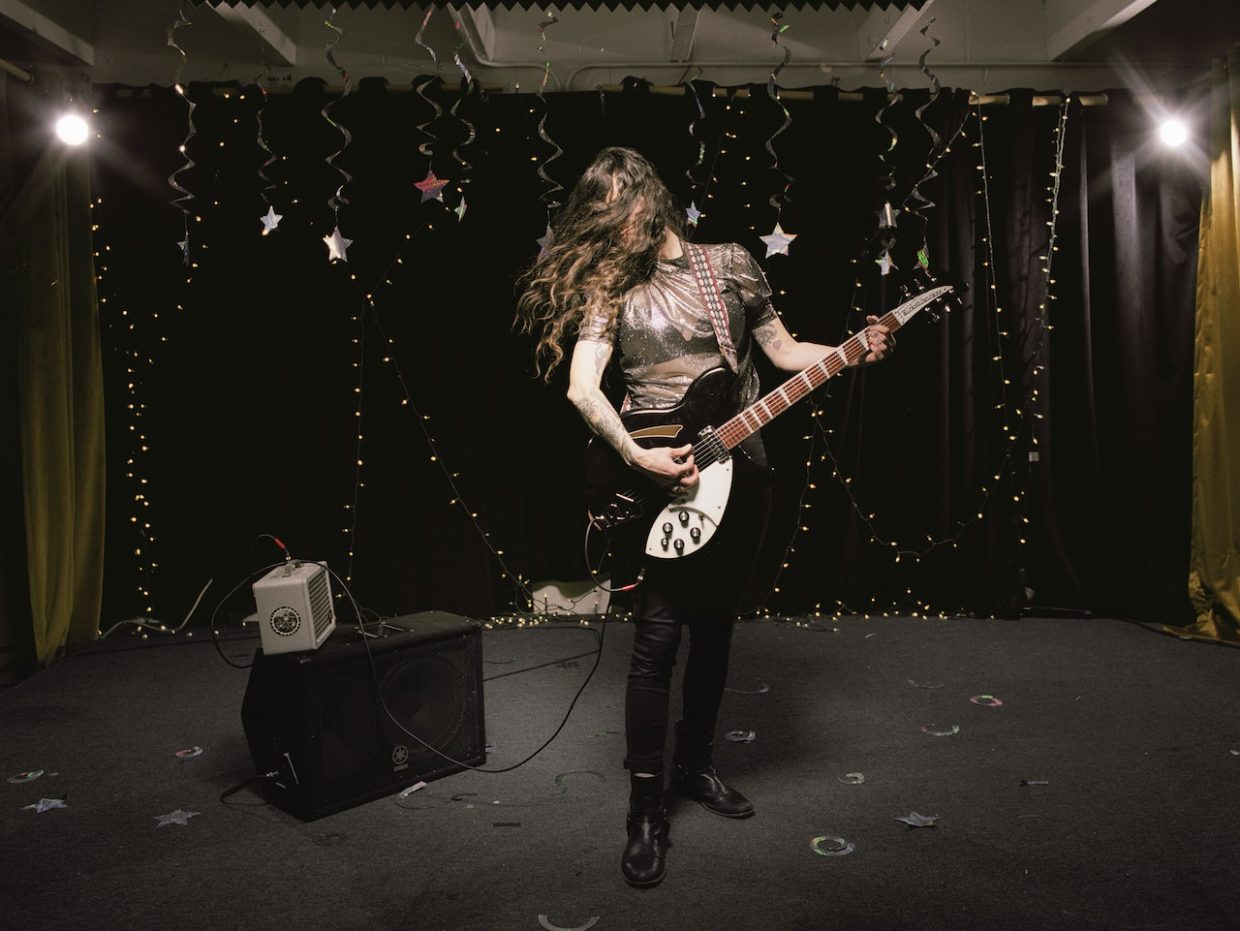 Lilly wears a glitter mock turtleneck top from H&M, Top Shop jeans, and Frye boots.
---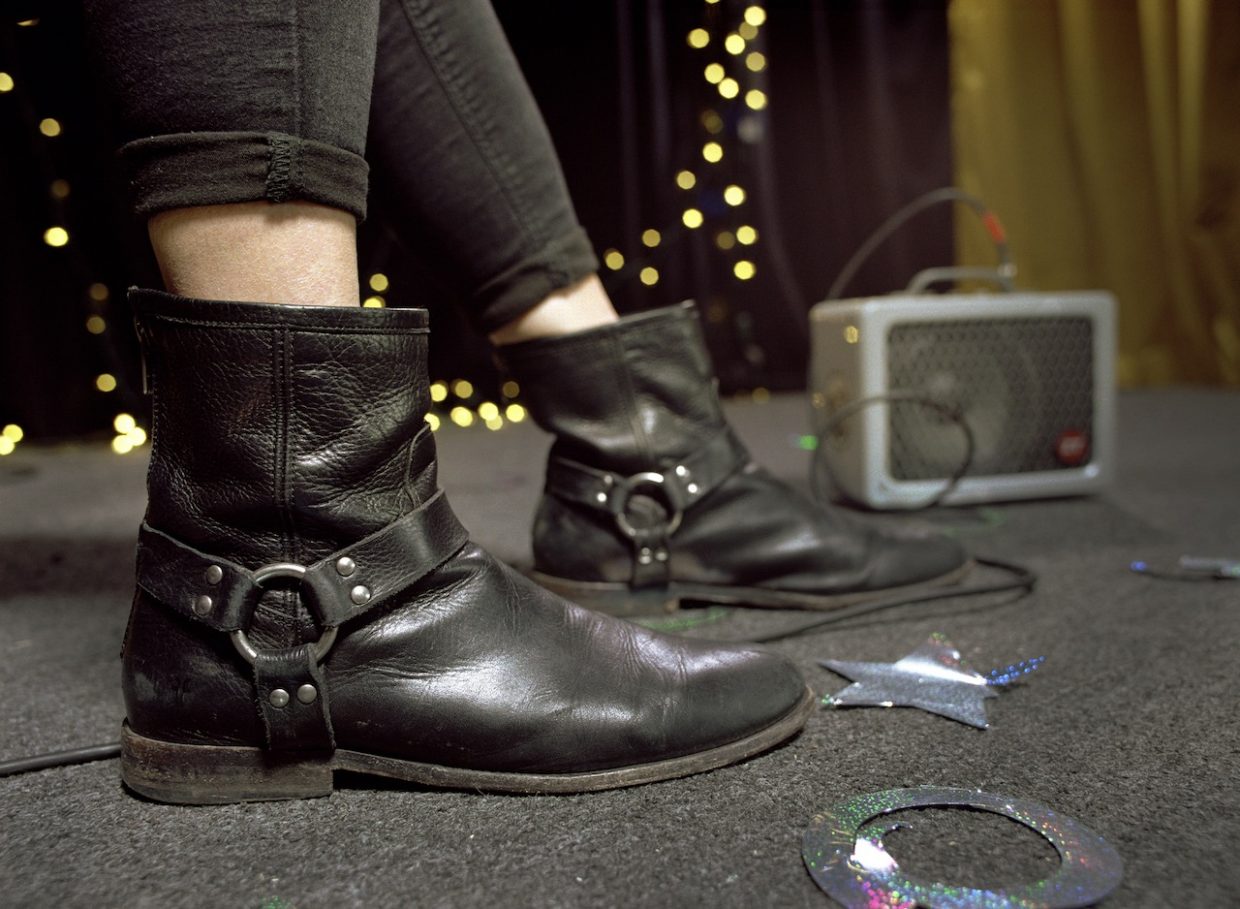 Strap and buckle detail of Lilly's Frye boots.
---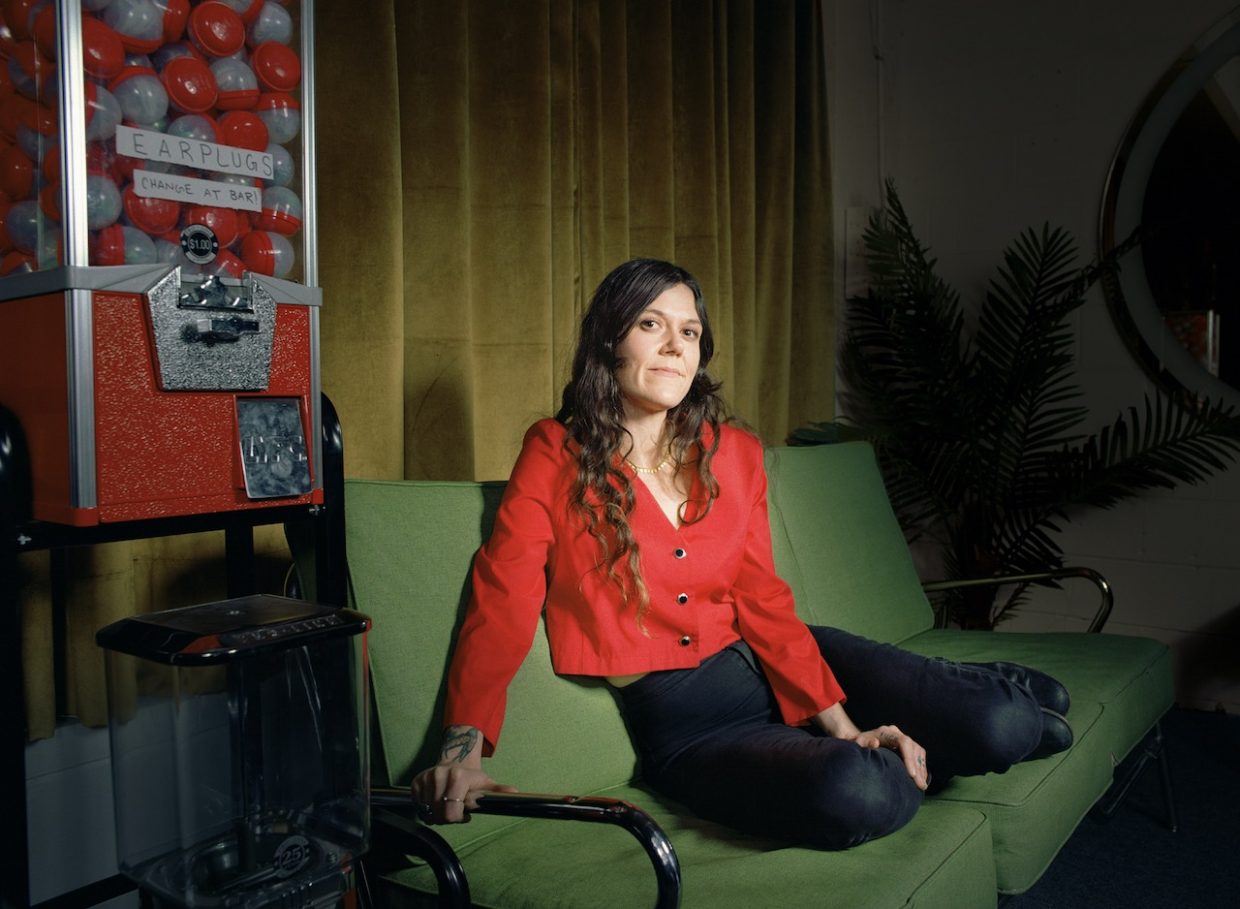 Lilly wearing a red Petites by Willi top from Anaconda Vintage in Nashville, necklace by Madewell, and Top Shop jeans.
---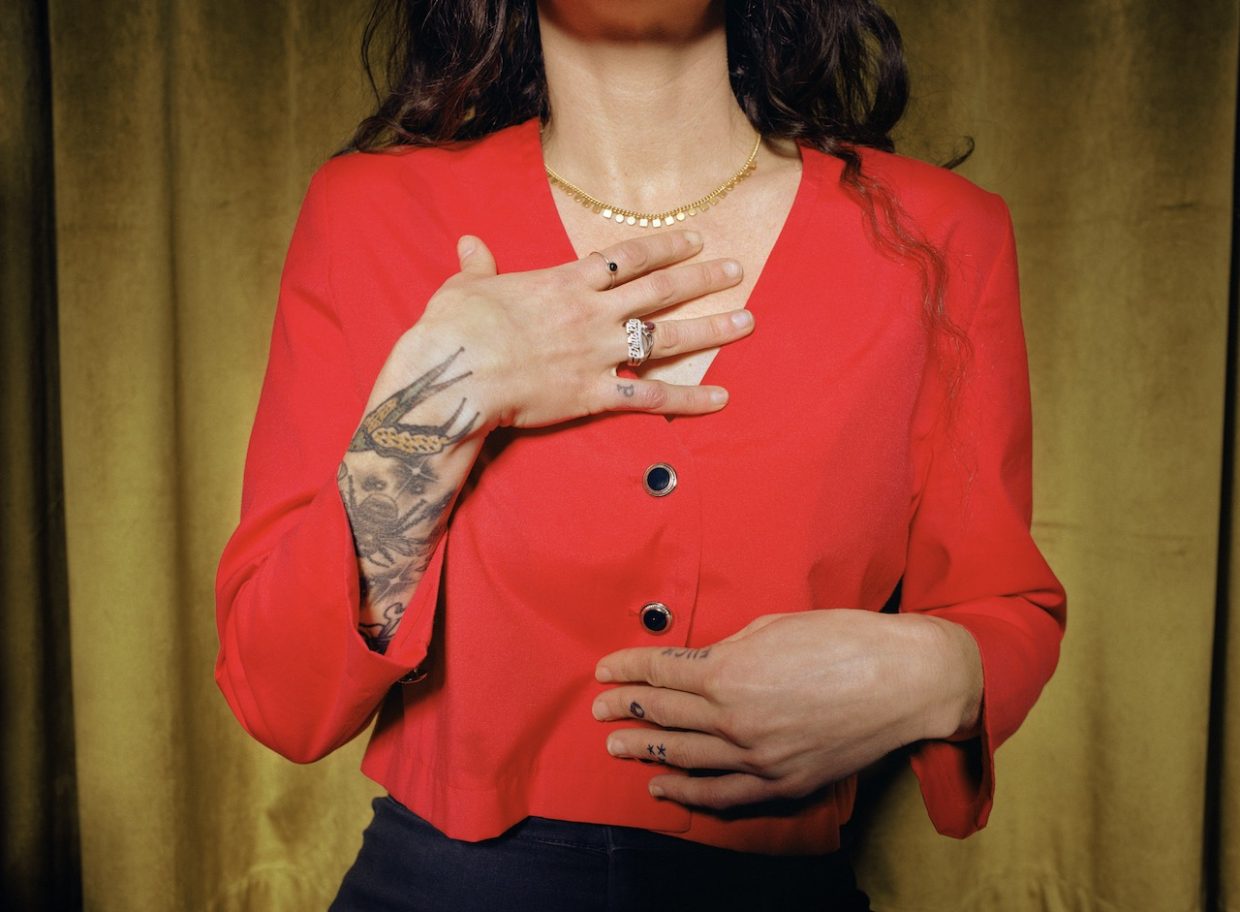 Necklace by Madewell, Frito Pie ring by Snash Jewelry, black stone ring by Pale Silver, and red Petites by Willi top.
---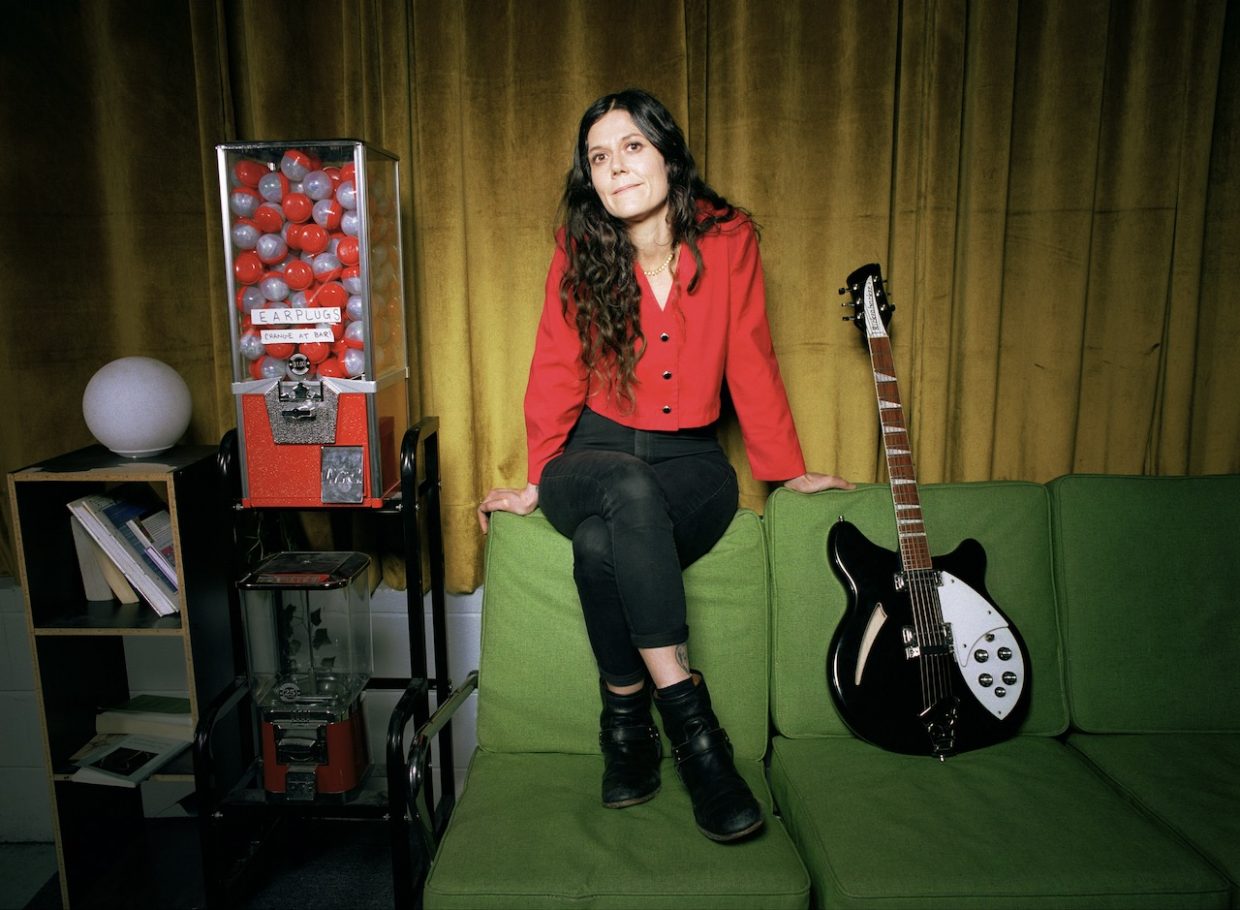 The top by Petites by Willi, necklace by Madewell, Frye boots, and Top Shop jeans look is completed with a Rickenbacker and an earplug dispenser at Drkmttr Collective in Nashville.
---
All photos by Laura Partain