After moving to Nashville, Tennessee, from Fort Worth, Texas, there was a brief period where I would return to H-town for the holidays, and my pals would say something along the lines of "I love your outfit … you look very Nashville." While I knew they intended this to be a compliment, I've never wanted my style to be categorized as the entire population of a city. After the third or fourth time hearing that, I bagged up my existing wardrobe, took it to the GoodWill off Gallatin Pike and started over. I have nothing against looking "Nashville." I love Nashville. It's just that I'd rather have my own style that reflects me and my interests — not my surroundings.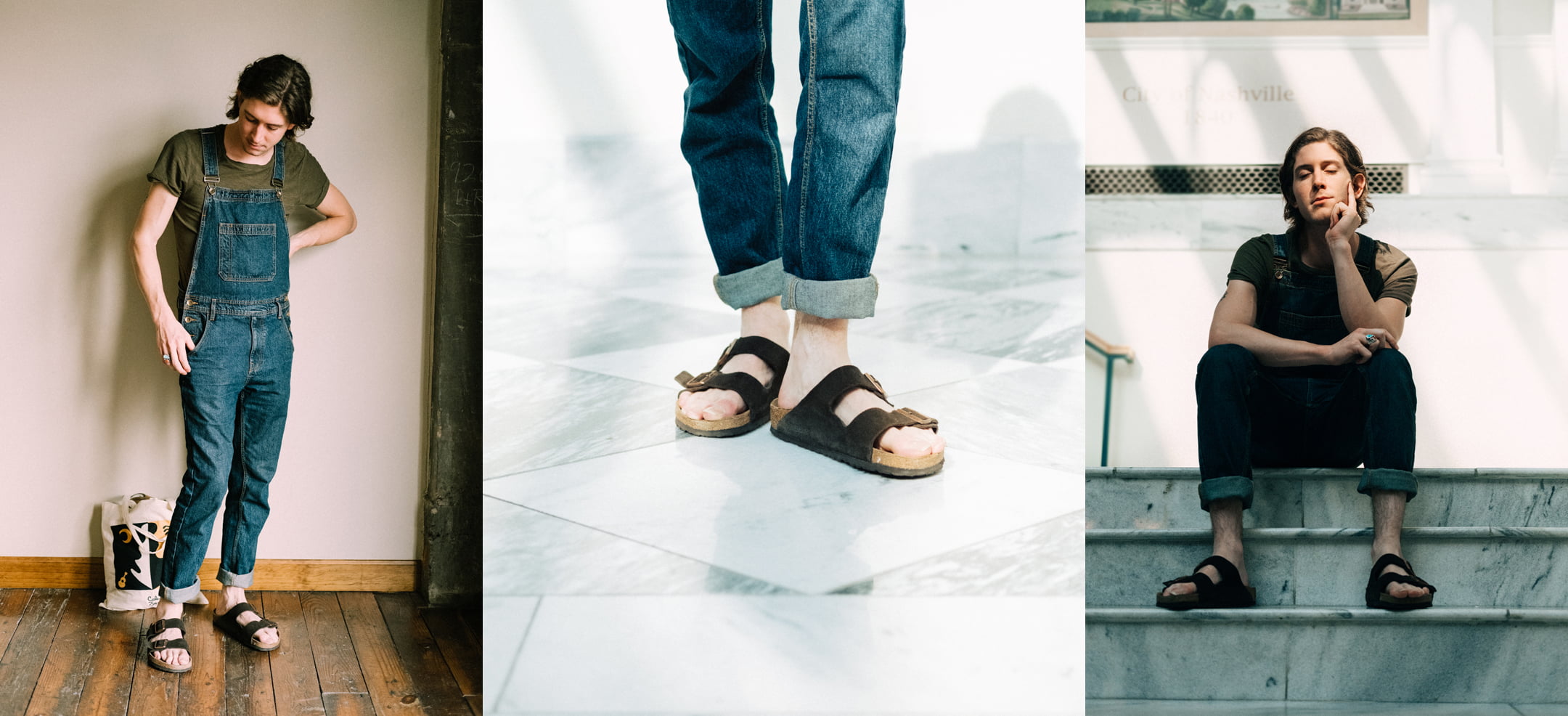 So, when singer/songwriter Cale Tyson told me he recently threw out every plaid, piped, pearl snap he owned and has hung his hat for a moment, I completely understood. The once outlaw-outfitted artist has traded his honky-tonk duds for a more accurate reflection of who he finds himself to be … today. I met up with Cale to capture two fresh looks that he's enjoying these days.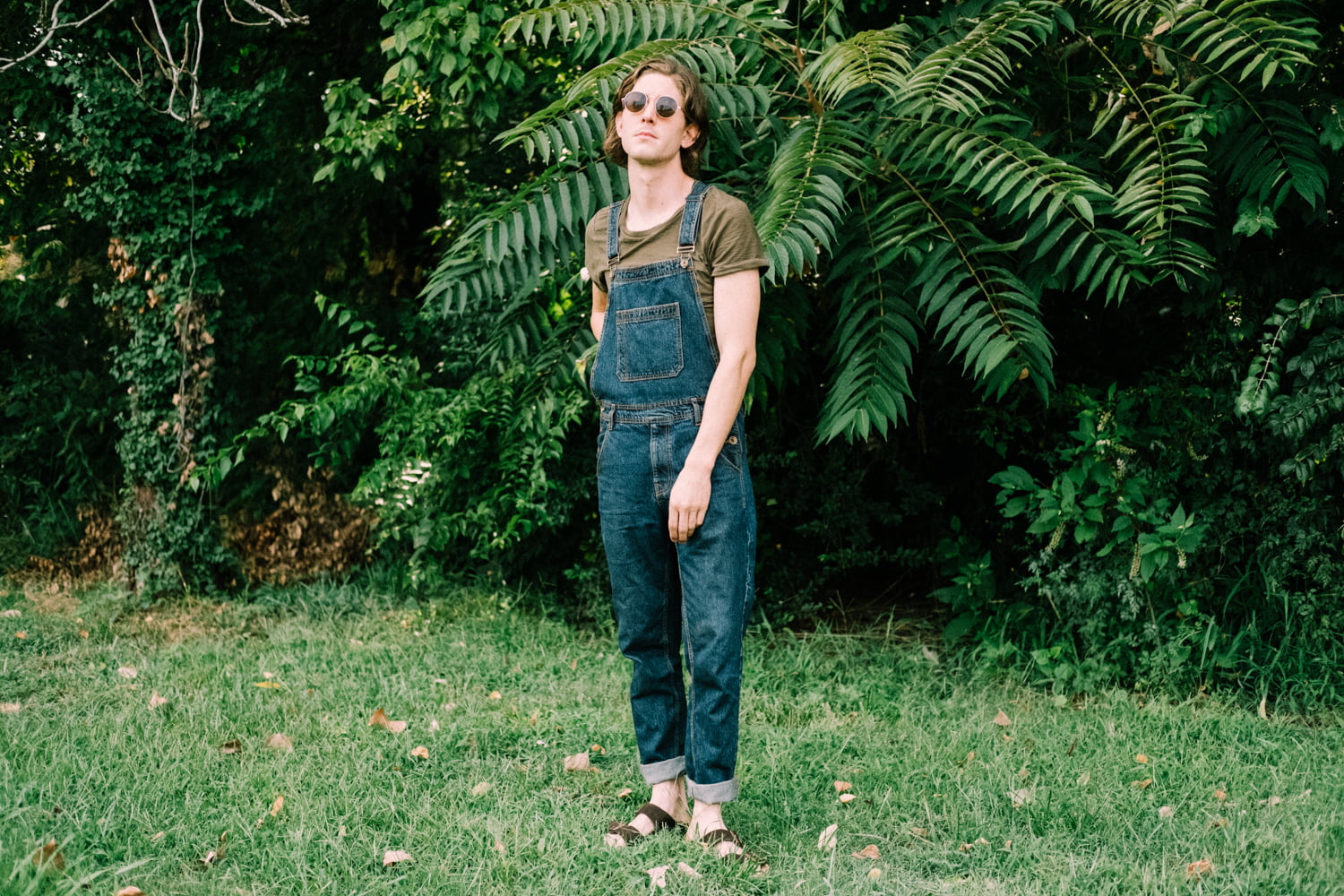 When Cale showed up to the shoot wearing overalls and Birkenstocks, I knew the next couple of hours would be a lot of fun. Sure, the thought of combining overalls and Birks together can be a scary one. There is a high possibility of something going terribly wrong with the details, but Cale classes up the look with smart pairings. Layering the overalls over a solid, wide crew-neck tee, a neat cuff at the hem line, and a classic pair of Ray-Ban sunglasses elevated the outfit.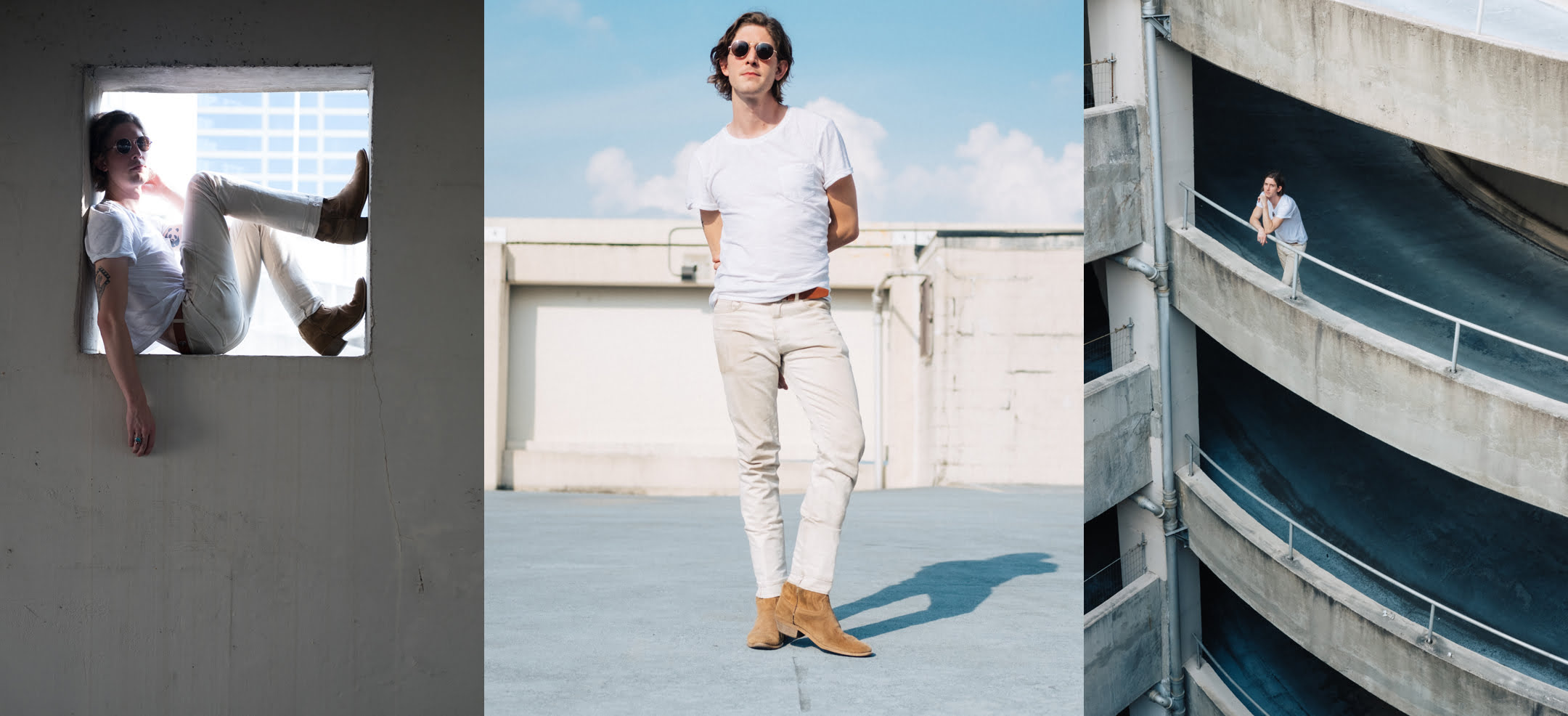 The only thing I love more than a monochromatic outfit is a natural white monochromatic outfit. Makes me think of West Texas deserts and great open skies. Cale tops off this look with a sandy belt, sandy cowboys boots, his favorite turquoise ring, and his go-to round metal frame Ray-Ban sunglasses. This look can carry into the winter and fall with the addition of sweaters, a denim jacket, a wool cap, or a structured hat. If you're thinking of giving this look a go, just make sure to stick to a single color and vary up the shades and fabric textures. Don't know where to start? Check out Imogene + Willie for some natural white staples.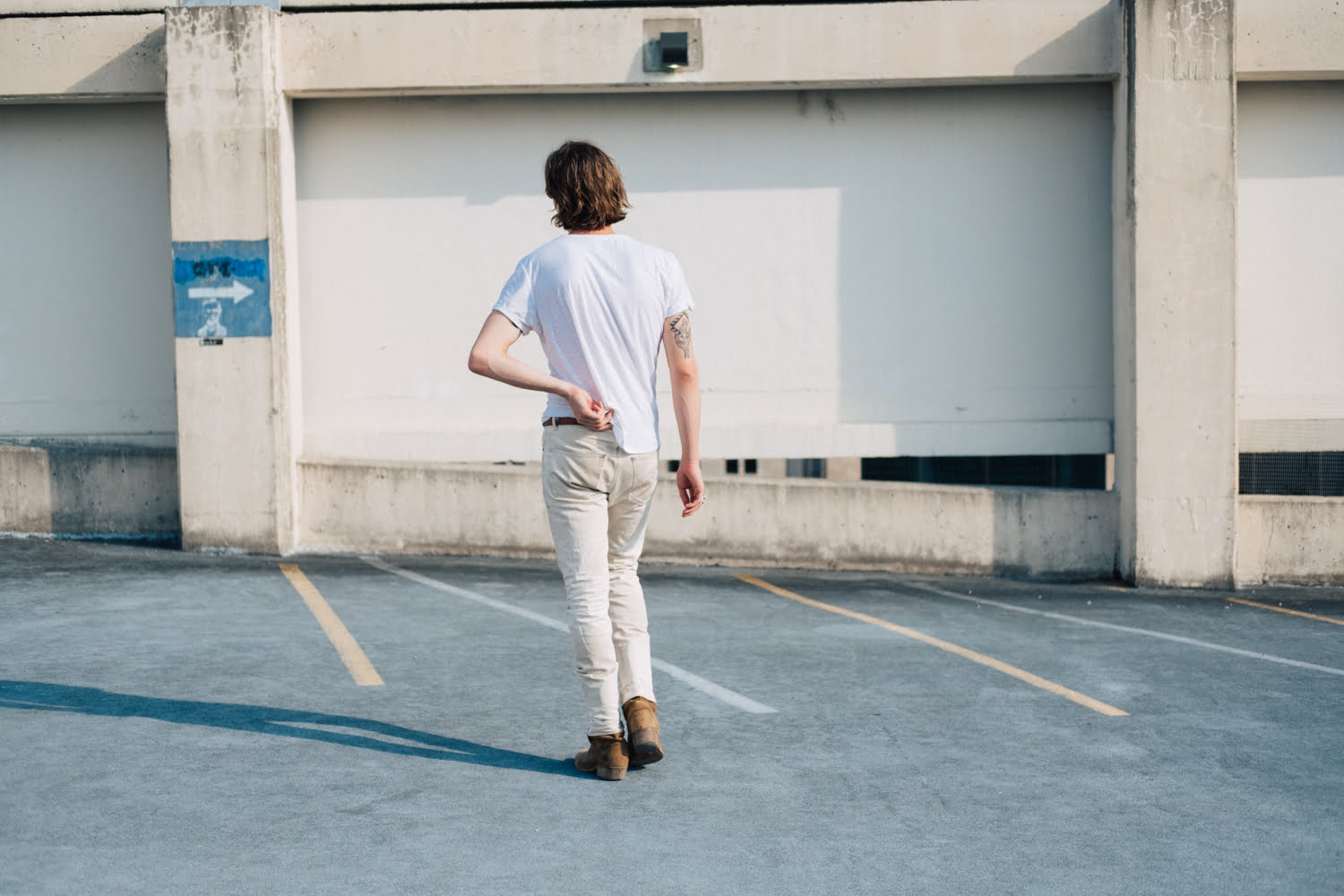 Cale is doing a brilliant job keeping to the basics and looking far from basic. His wardrobe is made up of relaxed, versatile items that come together for an effortless, yet polished look. While the items hanging in Cale's closet are great pieces, I think his tall, lanky posture and disheveled mane contribute more to individualizing his style. I dig the role his body and personality play in setting a vibe for whatever he throws on. There's a lot shifting in the young musician's life right now, and I'm enjoying hearing and seeing his expression through this phase. ​