Having grown up between the mountains and the sea in Winston-Salem, North Carolina, Caleb Caudle would have had a difficult time not developing a deep love and appreciation for the great outdoors. The singer/songwriter's love of nature is evident in both his sound and his style. Caleb's style is relaxed, rugged, and, on occasion, a little refined. At any given moment, he is appropriately dressed to ride off on a horse or, with the quick change of a jacket, ready for dinner at an upscale restaurant.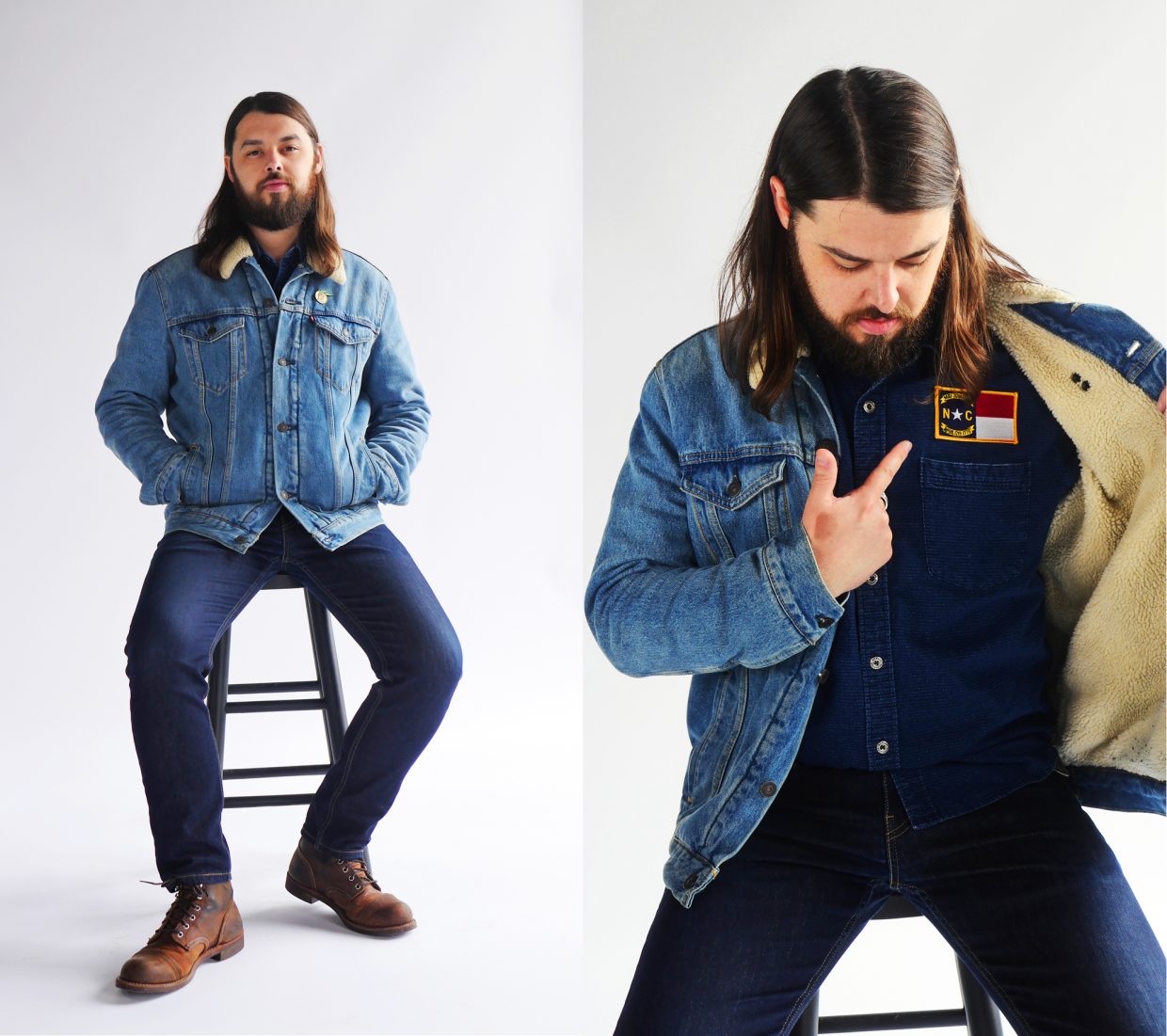 The rugged style breakdown:
Textiles, like denim or chambray
Work-style leather boots that have acquired a beautiful patina over the years (Pro Tip: look for oil tanned leather, and be sure to condition once a year.)
Classic wide-brimmed hat — nothing too cowboy
A substantial jacket
Worn-in denim
For the most part, Caleb sticks to his well-fitted standards, while keeping it fresh with jackets and accessories. Living a good portion of the year out of a suitcase, he tends to favor clothing with consistency, durability, and adaptability. Nine times out of 10, you can count on seeing him wearing broken-in denim jeans, Red Wing Iron Rangers, a blue button-up (most likely denim), a custom Havstad, some assortment of silver jewelry, and a jacket you'll most likely want to steal. Caleb's latest obsession is the one-of-a-kind handmade statement jackets by Manuel Couture. This golden mustard jacket with black embroidery fits him like a glove, even though it was taken right off of the rack (which is very unusual).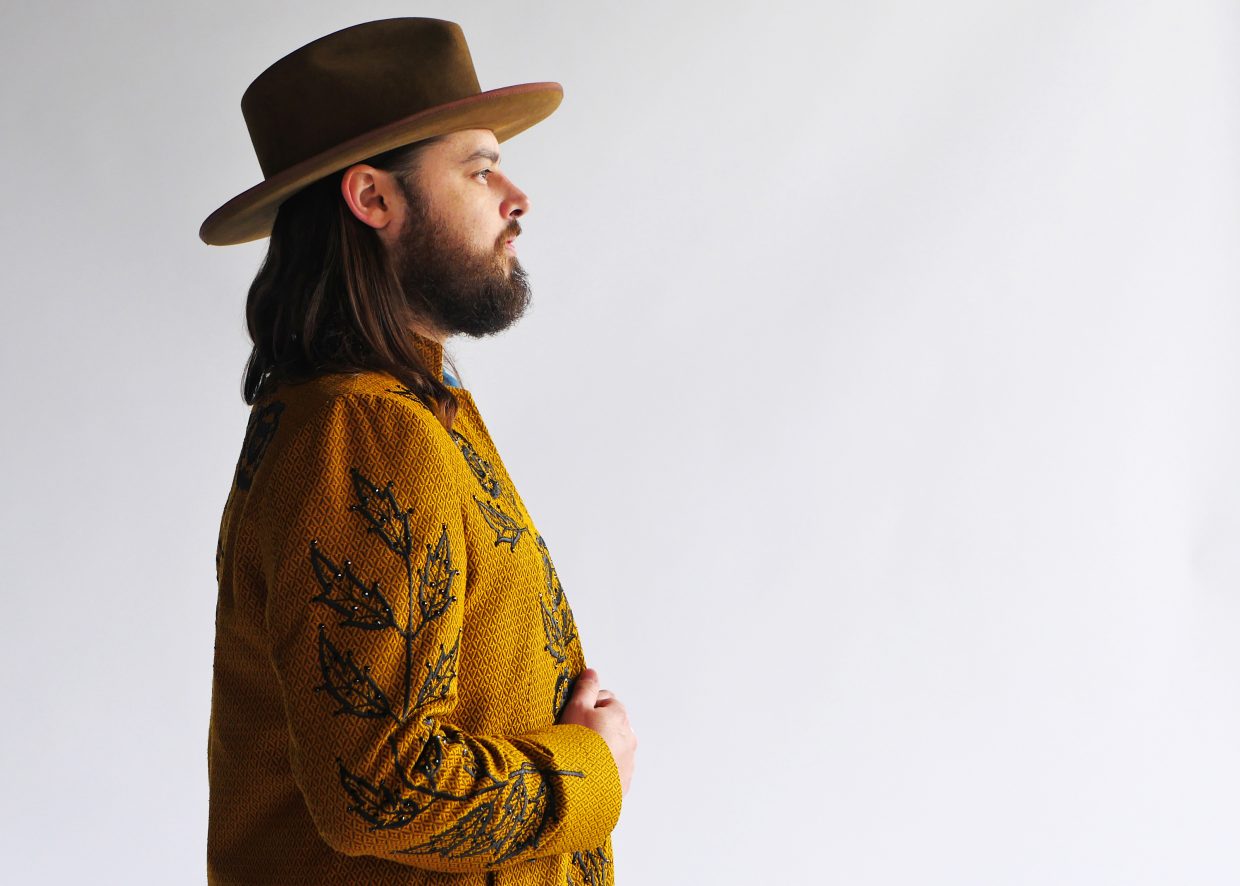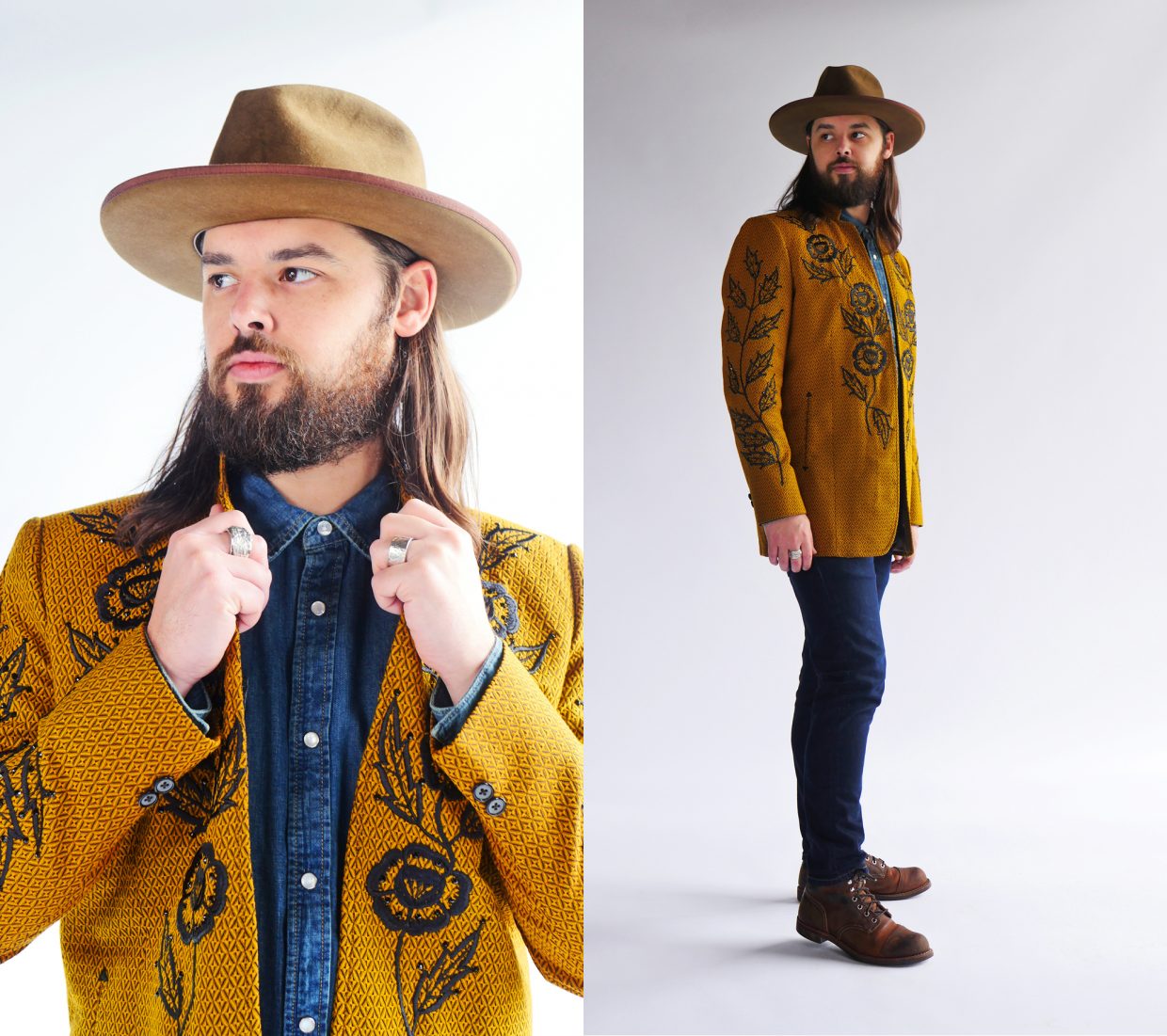 Manuel has been creating beautiful pieces here in Nashville, Tennessee, for celebrities and musicians since the 1970s. A Manuel jacket is the perfect piece to instantly elevate an outfit with little to no effort.
By the way: You don't have to be a musician or celebrity to wear a Manuel piece.
Here are a few styling tips from maker himself:
Keep the jacket unbuttoned to loosen up the look. Keep it casual.
Although the jackets are expensive, don't let that stop you from wearing them to everyday events. Wear your jacket anywhere and everywhere! Don't be afraid to make a statement.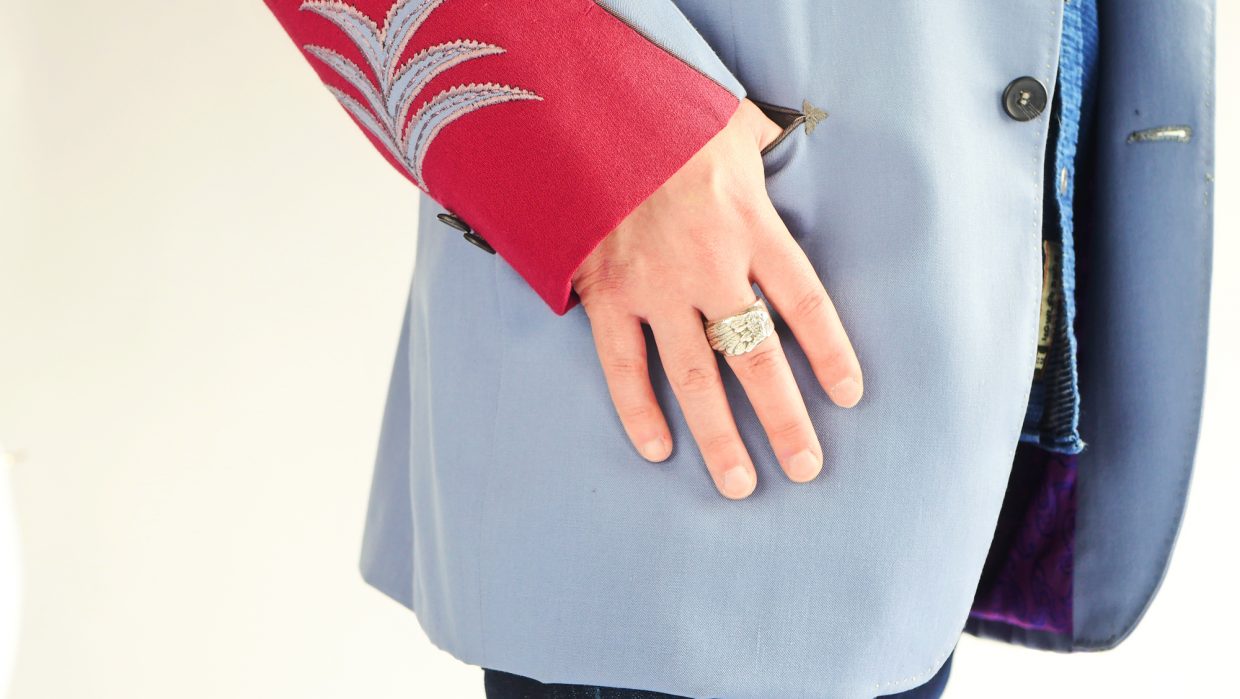 Manuel's jackets can be paired with a nice tailored shirt for a polished look or with a V-neck shirt to keep it casual.
I love the look of Manuel's glitzy jackets combined with Caleb's rugged standards. The combination is a 100 percent Casual Rhinestone Cowboy.
A special thanks to Caitlin Arabis, Manuel, and Marathon Village for working with us.