"It just makes me happy, I guess. I love wearing things that I think are beautiful or fun. It's hard to have a bad time when you are covered in polka dots." — Caroline Spence
On the hunt for the fun and the beautiful, Caroline Spence enjoys searching for clothing items to add to her closet that will further express her personality, giving us a 20/20 view of who she is and what makes her happy.
Her approach to style is to let others know who she is, but more importantly, to bring joy to her own day with items that make her happy. I love this about Caroline. I love that she is not only self-aware enough to know what connects her to the act of style, but also transparent enough to claim it's primarily about making herself happy. Everything else that follows is secondary.
Lately, picking out items that make her happy means she's keeping an eye out for the timeless, yet playful and unique. Around Nashville, some of her favorite places to look include Pangea, Buffalo Exchange, and the top place to find cowboys boots and other Western goods — Goodbuy Girls.
We got together with Tanya, owner of Goodbuy Girls, to put together a few varied looks in true Caroline fashion. Keeping each outfit rooted with a timeless classic or two, Caroline tapped into a playful side of her personality with soft patterns and vintage western pieces.
Black + Tan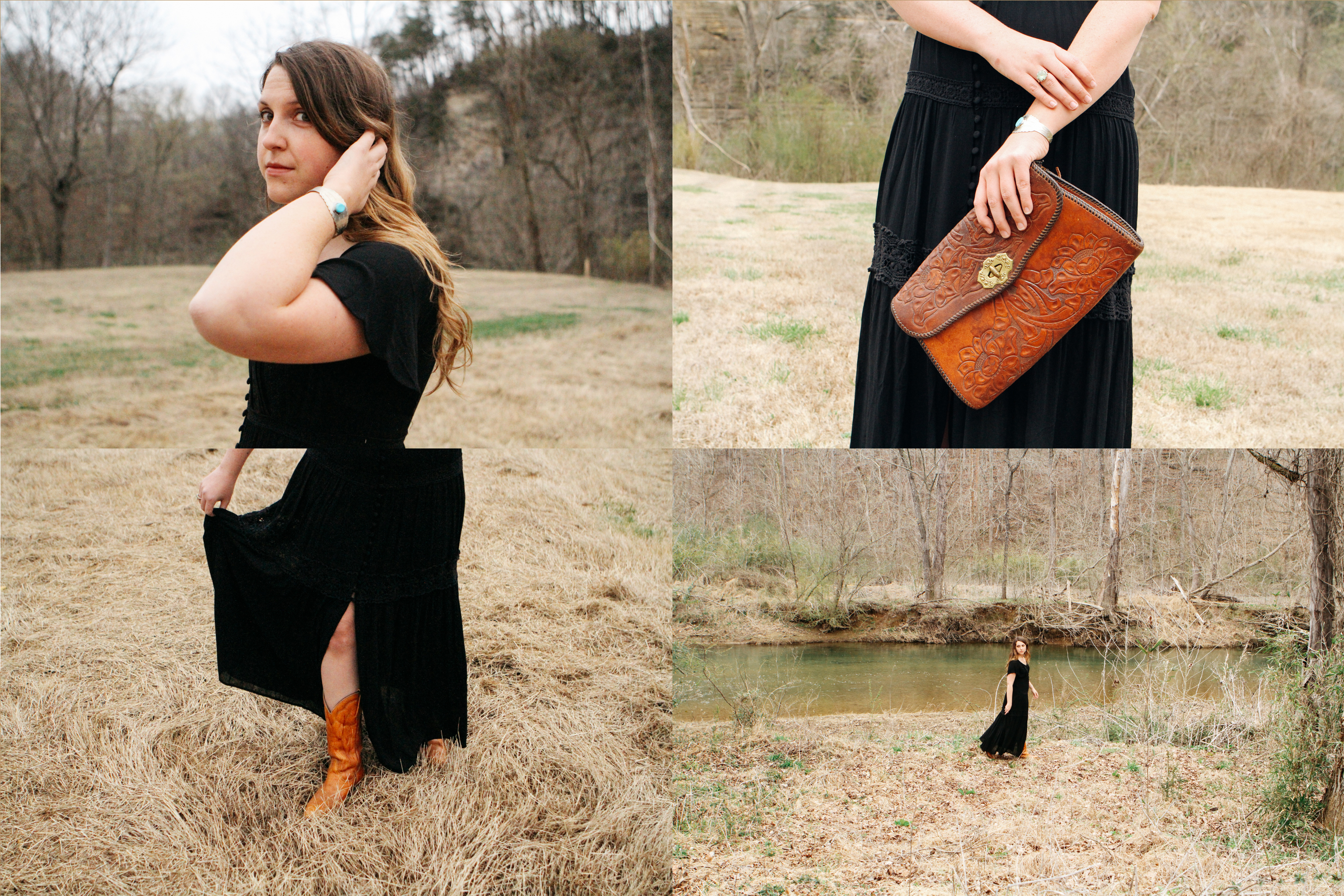 Caroline swings a simple long black dress into the West with tan cowboy boots, a vintage tooled leather clutch, and classic silver and turquoise jewelry.
Floral Patterns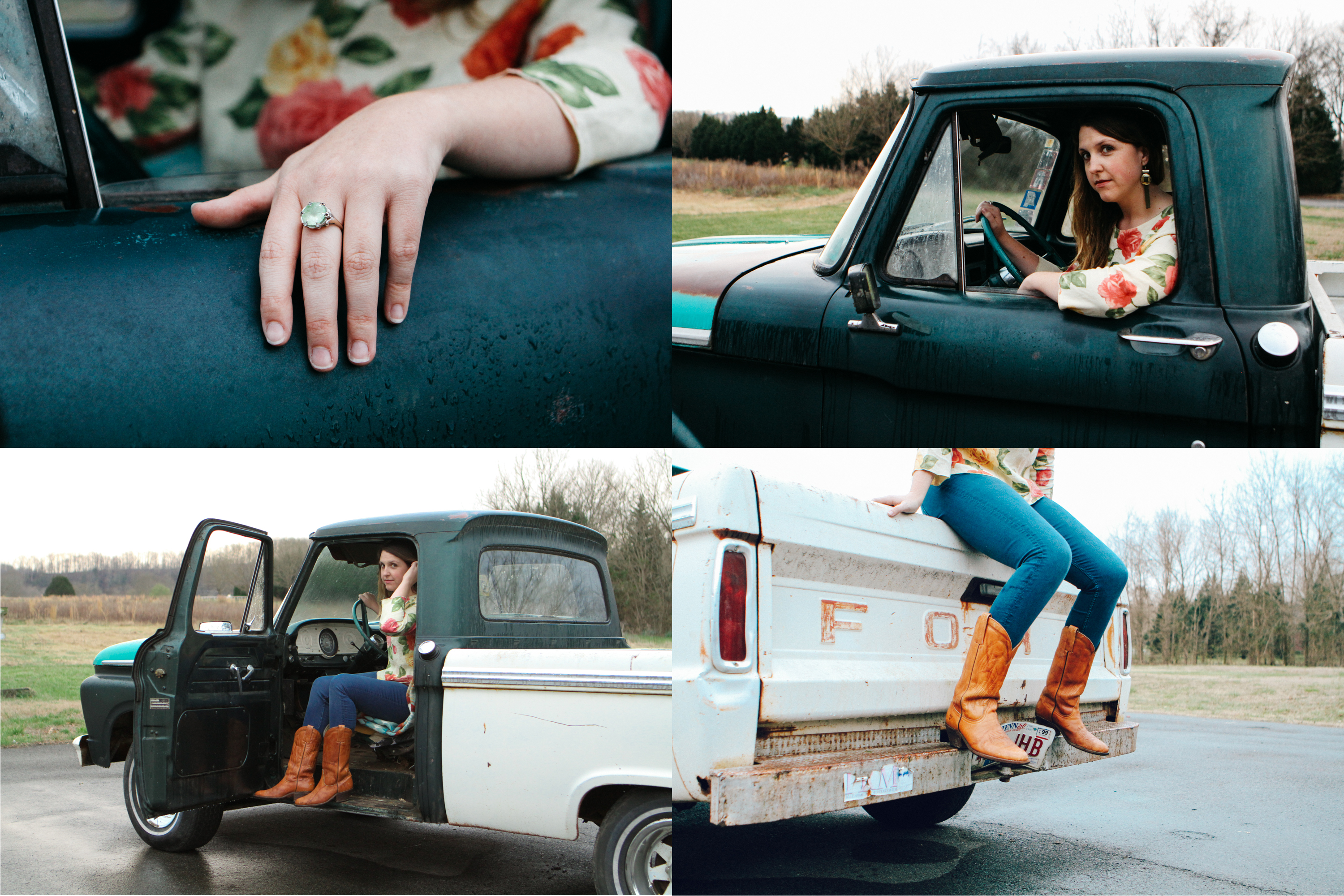 Caroline is attracted to fun patterns that look like they could have been on her great grandmother's china. She keeps the look simple — and far from grandma — by pairing with her favorite concho earings by Three Wolves Trading Post and tan cowboy boots creating a look that is unique to her personality.
Ruffled Up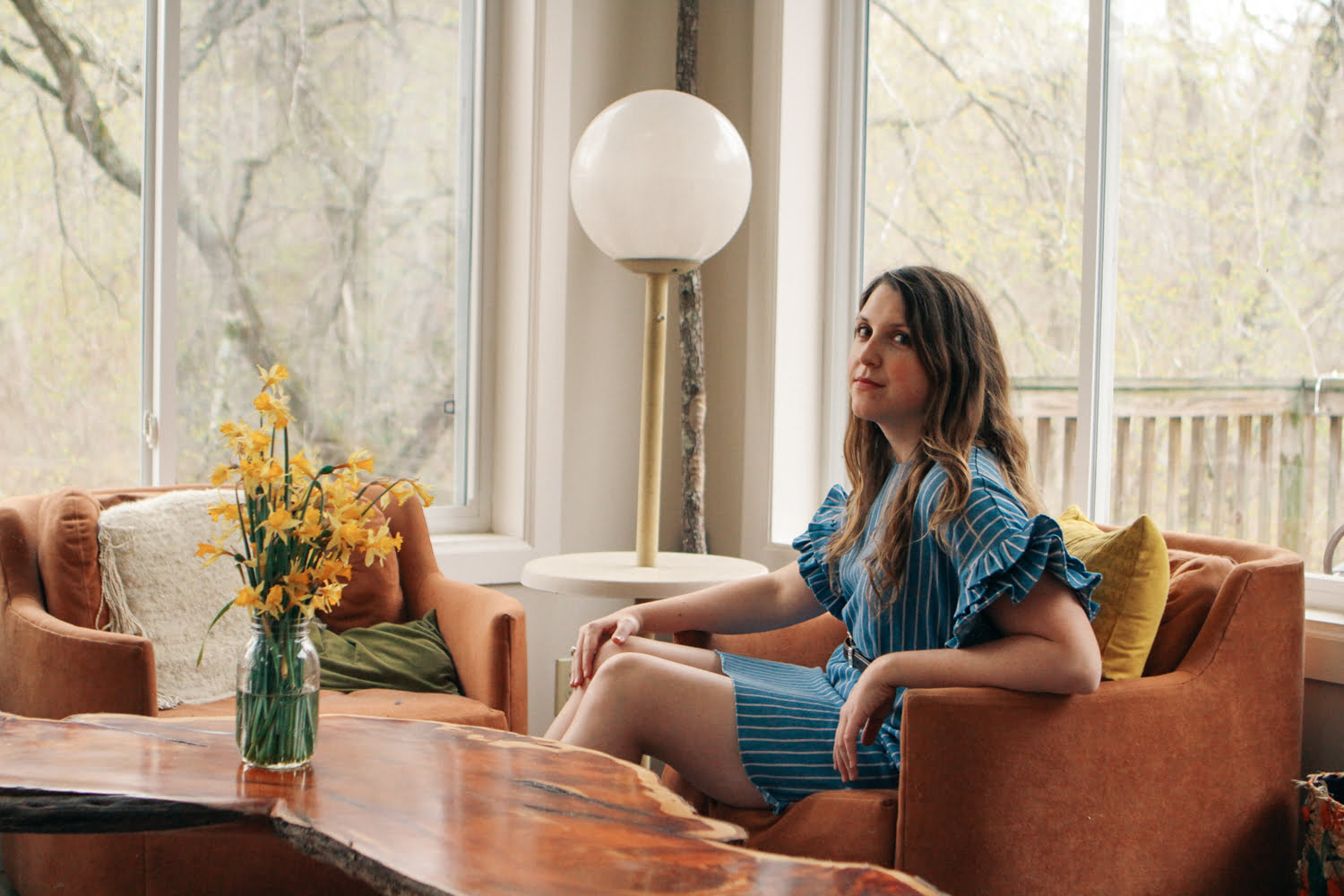 I love the juxtaposed vintage/modern styles within this dress alone. The washed-out, muted stripe pattern on a simple cut denim dress contrasted with oversized ruffled sleeves allows this dress to make a statement on its own. Caroline tossed out the original belt this dress came with, and paired it with a vintage concho belt making it her own.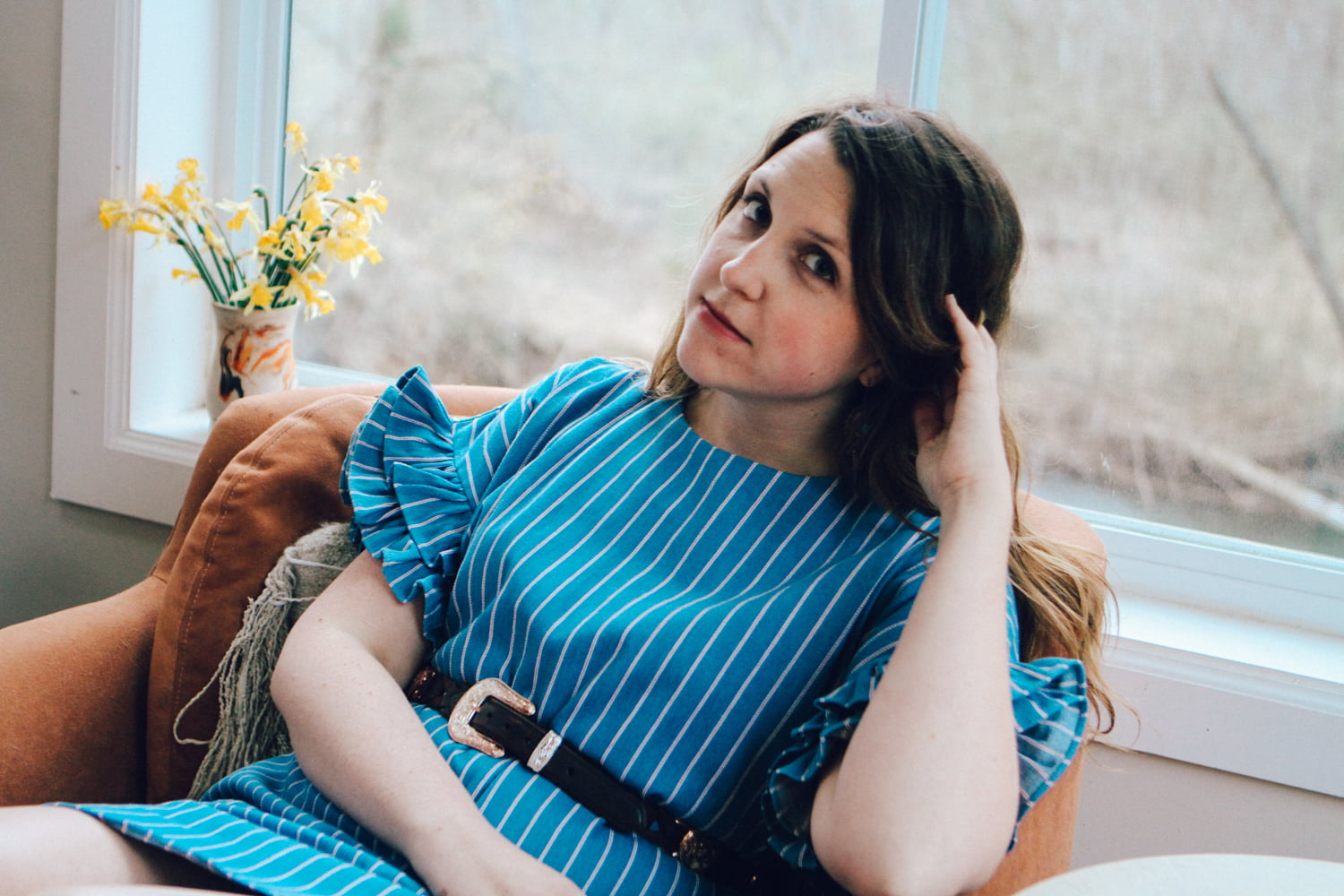 The combination of classic prep with a vintage Western twist found in Caroline's style gives this tall beauty Modern Western vibes for days.
Thank you to Goodbuy Girls for outfitting and Black Springs Folk Art for the location.