Throughout most of his time in the music industry, David Crosby's name has usually been followed by at least two others, Stephen Stills and Graham Nash, and occasionally a third, Neil Young. Though the majority of his work has been with groups — be it CSN, CSNY, or even the Byrds — Crosby has ventured into solo territory on more than a few occasions. While his last solo effort, Croz (2014), had a full band backing the prolific songwriter, he returned in October with something markedly different, something that highlights what he's capable of creating when all production falls away and it's just a man and a microphone.
Crosby's new Lighthouse harkens back to his first solo album, If Only I Could Remember My Name (1971), which is exactly what producer and collaborator Michael League (of GRAMMY Award-winning pop/jazz ensemble Snarky Puppy fame) thought they could achieve with this latest project. Recounting first approaching League, Crosby says with a calm, centered voice that becomes gravelly now and then, "I thought I would ask him to produce the record, and it would be like hiring a master craftsmen with a gigantic toolbox, namely his band, which are an unbelievable bunch of players." But League had another idea. "I said that to him, and he said, 'Well, no, actually. I really loved your first solo album, and the direction I'd really love to go is acoustic guitar and bass and vocals. I think we can make that kind of record.' And I said, 'Well, that's right in my wheelhouse. I would love to do that. That sounds terrific.'"
It's funny how life always has other plans in mind. John Lennon, perhaps, said it best in that regard.
Whereas If Only I Could Remember My Name exhibits a folk sound distinctly pinned to its time period — with bright guitar, meandering rhythms, and introspective lyrics engaged with the political activity of the 1970s — Lighthouse has a much different feel, even while it borrows from its predecessor. It's as sparse as it is meditative. Built largely around Crosby's voice and guitar, the instrumentation doesn't get fluffy and the arrangements remain stripped down to the essentials. If a song need be loud in order to be visceral, Lighthouse instead proves the opposite to be true. Even though they are arguably quieter because of the soft melodic phrasing he builds around his contemplative thoughts, Crosby's songwriting still resonates physically. Listening to them, one can't help but feel a pang in the chest or a pull at the heartstrings, to borrow a worn phrase, even though that kind of reaction tends to follow from louder or more thickly arranged music.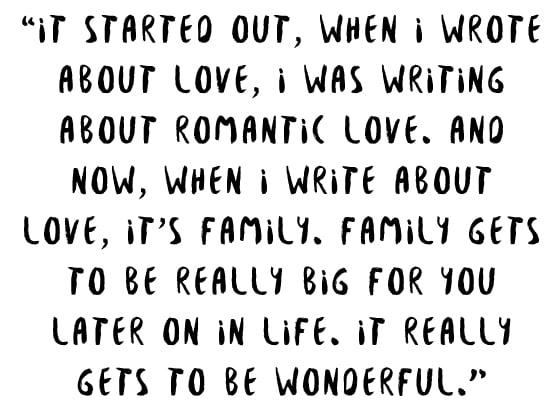 Then there's Crosby's reflective songwriting — the ace he's always held no matter for whom he's writing — which oscillates between his family-first mindset to current events like the Syrian refugee crisis. The album begins with a love song directed toward Crosby's wife Jan, "Things We Do For Love." It's a sentimental reflection about how deeply Crosby feels for her. Of course, having written about love in many different ways over the years, it's naturally shifted with each passing album. How exactly? "There was at least one snotty egotistical answer there, but maybe I should try," he chuckles, trying to answer the question seriously when his inclination is to be lighthearted. "I've gotten better at it, that's what I was going to make a joke out of," he continues. "It started out, when I wrote about love, I was writing about romantic love. And now, when I write about love, it's family. Family gets to be really big for you later on in life. It really gets to be wonderful." But he doesn't draw a sharp line in the sand between romantic and familial love. "That particular song is romantic love, too," Crosby adds, "because it's to my wife and I feel very romantic about my wife." So romantic, in fact, that his wedding ring served as the song's primary percussive instrument, and took on a greater symbolic role as a result.
For a man who has experienced his share of personal and professional drama, ranging from health issues to a contentious public falling out with Graham Nash, Crosby understands family's importance more than ever. "My wife and I have been together 40 years, and that's an amazing thing in our world. Two of my ex-partners got into huge divorces last year in their 70s for Christ's sake, and I'm so glad I'm not driven to do that kind of thing," he says, avoiding naming names and moving right back into his own matrimonial bliss. "It's a joy, and it's the only thing that's as important as my music: my family."
Besides singing about his personal life and the moments of joy he's discovered there of late, Crosby's political nature again arises on Lighthouse. He once said songwriters have a responsibility to play the part of town criers, those willing to call attention to something untoward going on in the greater social fabric. But getting people to pay attention when there's so very much to pay attention to remains the larger question. "It's very tough," he admits. "Here's the thing: You do feel the urge to do that town crier part of the job, but you can't have that be all you do because your job is — even more than that — to make people boogie, and to make people feel stuff: Make 'em wanna dance, make 'em feel emotions, make 'em feel the blues, make 'em feel love, make 'em feel triumph. And then, every once in a while, you can say, 'Oh by the way, it's 11:30 and all's well, ' or 'Oh by the way, it's 11:30 and you're electing that son of a bitch to be president?' But if you do it all the time, then you turn yourself into a preacher, and nobody listens to preachers."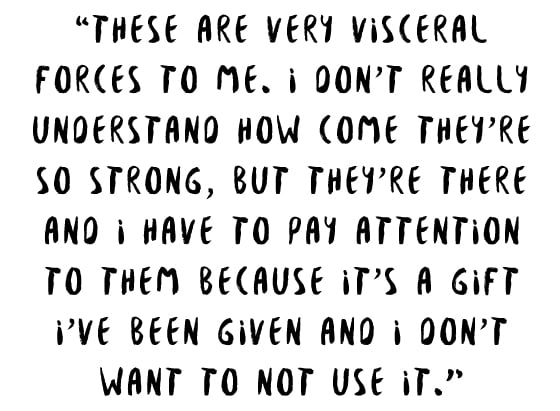 Crosby doesn't get preachy on Lighthouse, but the social activist does include two tracks focusing on contemporary affairs. "Somebody Other Than You" chastises politicians sending people off to war while protecting their own children, while "Look in Their Eyes" focuses on the Syrian refugee crisis. For a man as outspoken as Crosby has been on Republican presidential candidate Donald Trump, it seems like a missed opportunity to avoid taking aim, even obliquely, at a man exposing the racist underbelly still rampant in the U.S. It's something he doesn't remain silent about for long. "I'm surprised and very disturbed by it," Crosby says of Trump's popularity, not mincing his words about those who support him. "It's an aberration, but it reveals how many people there are who are really almost illiterate or essentially quite stupid. Or they would not buy this guy. This guy can't even control his face, let along his mouth. You can read everything he thinks right on his face. It's very disturbing that there is that much ignorance and that much stupidity out there, that they can have a party of a whole candidate's worth of people who don't get it. It's kind of shocking."
Perhaps some kind of song about Trump will make it into his next album, which he's working on with his son, James Raymond. "James and I are just about to finish it. It's called Home Free, and we have it just about down." That project will follow closely in Croz's footsteps and include a full backing band.
At 75 years old and with over 50 years in the music industry, songwriting still brings the brightest color to Crosby's world. "I don't know how I got to here," he admits, when discussing how the muse continues to choose him after all this time. He likens the moment to leaving all the doors and windows in a house open to catch a breeze. By remaining open to creativity, Crosby finds it continues to stop by for a chat, and he's more than ready to listen. "I know that the music comes to me, and that it is a joyous process for me to make songs. I just love writing songs," he says. "These are very visceral forces to me. I don't really understand how come they're so strong, but they're there and I have to pay attention to them because it's a gift I've been given and I don't want to not use it."
For another side of the coin, read Amanda's Artist of the Month feature on Graham Nash.
---
Lede illustration by Cat Ferraz.